Health and Care Worker Visa
Health and care workers who wish to travel to the UK to live and work may be eligible to receive a visa for up to five years if they meet certain requirements.
This can be a faster and cheaper way for a health professional to travel to the UK than the skilled worker route.
If you are a health care worker who is pursuing a visa in the UK, contact Total Law for advice from qualified immigration experts.
Call 0333 305 9375 or use the online contact form to get assistance with eligibility criteria and the visa application process.
What is a Health and Care Visa?
The health and care worker visa is a visa category for foreign health professionals to travel abroad to live and work in the UK.
This visa incentives workers in specific health care occupations to work in the UK by offering reduced visa fees to medical professionals versus the skilled worker visa.
Health and care visa holders are exempt from paying the immigration health surcharge during the visa application process.
Health and care worker visa holders have the ability to work in the UK for the NHS, an NHS supplier, adult social care, or do voluntary work under the terms of their visa.
Additional benefits include the ability to:
Study
Take on additional qualifying work
Bring your immediate family (partner and dependent children) to the UK
Travel in and out of the UK freely
Apply for ILR in the UK after 5 years on a valid visa
However, there are limits to the health and care worker visa. Applicants may not:
Rely on public funds in the UK.
Remain in the UK past the terms of the visa without further permission.
Vote in UK elections.
Holders of the health and care worker visa cannot change their employer unless they update their visa.
The visa is valid for a period of up to five years and can be extended indefinitely pending eligibility.
Health and care worker visa holders may also become eligible to apply for Indefinite Leave to Remain (ILR) after living in the UK for five years under valid immigration status.
If you are unsure if you are eligible for the health and care worker visa, consult a qualified immigration lawyer who can advise you on the best way to proceed in your situation.
"I'm very happy with the standard of training received on the OISC Level 1 course, i passed my exam. Thank you!"
"My application was approved and a huge weight has been lifted from our shoulders this year "
"We used this service for the spouse visa extension application to assure that all the information was valid and correct."
Eligibility
In order to apply for the health and care worker route, you must meet certain eligibility requirements.
This category is only for specified healthcare professionals. Requirements include:
Health and care visa applicants must be qualified doctors, nurses adult social care professionals, or other qualified health workers.
Eligible health care workers may include those in the following health care occupations:
Occupational therapists
Speech-language pathologists
Physical therapists
Occupational health advisers
Licensed vocational nurses
Licensed practical nurses
Registered nurses
Adult social care professional
Medical technicians
Clinical laboratory technicians and clinical laboratory scientists
Public health managers
Applicants must meet minimum salary requirements depending on their occupation, generally £25,600 per year.
You may be exempt from this requirement if your job is on the shortage occupation list, you are under the age of 26, or you have a relevant STEM PhD.
Applicants must have enough personal savings to sustain them for the term of their visa without relying on public funds.
Applicants must have a job offer from a qualified UK employer/ sponsor.
What is a Certificate of Sponsorship?
Applicants for the health and care worker visa must hold a CoS, or Certificate of Sponsorship, issued by a qualified employer.
This is an electronic record that shows you are sponsored by a qualifying UK employer to do your job. Your CoS should provide details that prove you meet the requirements for the health and care worker visa. Your employer may have to provide additional information, such as proof of contract with the NHS.
How to Apply
Before submitting your visa application, confirm you meet all eligibility requirements for the health and care worker route and gather your supporting documentation. There are several steps in the visa application process.
Apply online: fill out the application form online at the gov.uk website up to 3 months before you plan to start working in the UK. You will apply using the Skilled Worker Visa form. During the application, there is a place where you will need to indicate that you are applying for the health and care worker route.
Pay the application fee.
Retain your confirmation receipt.
Upload your supporting documents directly to the online system.
Verify your identity with the UK Immigration: ID Check the app or schedule a biometric information appointment at a visa application service center.
Keep in mind that border control maintains the final decision over who gains entry clearance into the country.
Required Documents
Required documents can vary depending on your circumstances, such as if you will be bringing eligible family members with you on your visa. Documents needed for the health and care worker visa may include:
Receipt of application
Birth certificate
Current and previous passports
Reference number from your certificate of sponsorship
Information about your employer including their sponsor license number
Biometric information
Job title and the occupation code for your job
Proof that you meet the minimum salary required
Proof of personal savings to sustain you and your family members if applicable
Proof that you have knowledge of oral and written English (exempt if you are from a majority English-speaking country such as the US)
Criminal record certificate
Proof of your job qualifications, such as a health care worker certification or national council licensure examination
Costs and Fees
Application fees can vary depending on your specific situation and circumstances. Generally, the fees associated with the health and care worker visa are:
£247 visa application fee for visa terms up to 3 years
£479 visa application fee for terms of more than 3 years
Approximately £19 for biometric information
In addition to application fees, you will need to maintain a minimum balance of £1,270 in your personal savings account.
Processing Times
You will usually receive a decision on your health and care worker visa application within 3 weeks after applying from outside of the UK, and 8 weeks after applying from inside the UK.
However, application processing may be delayed in some cases. Having a qualified immigration advisor look over your application prior to submission can ensure that it is complete and that your application is not delayed due to errors on your part. It is recommended that you wait until your visa application is approved before making travel plans to the UK.
How Can Total Law Help?
At Total Law, our expert team of dedicated immigration lawyers can help you to gain entry clearance into the UK to work as a health care worker.
Your personal advisor at Total Law will provide you with current information and updates that may affect your visa application.
For further information, contact us today at 0333 305 9375 or use our online contact form to get in touch with our team of qualified immigration lawyers.
Advice Package
Comprehensive immigration advice tailored to your circumstances and goals.
Application Package
Designed to make your visa application as smooth and stress-free as possible.

Fast Track Package
Premium application service that ensures your visa application is submitted to meet your deadline.
Appeal Package
Ensure you have the greatest chance of a successful appeal. We will represent you in any case.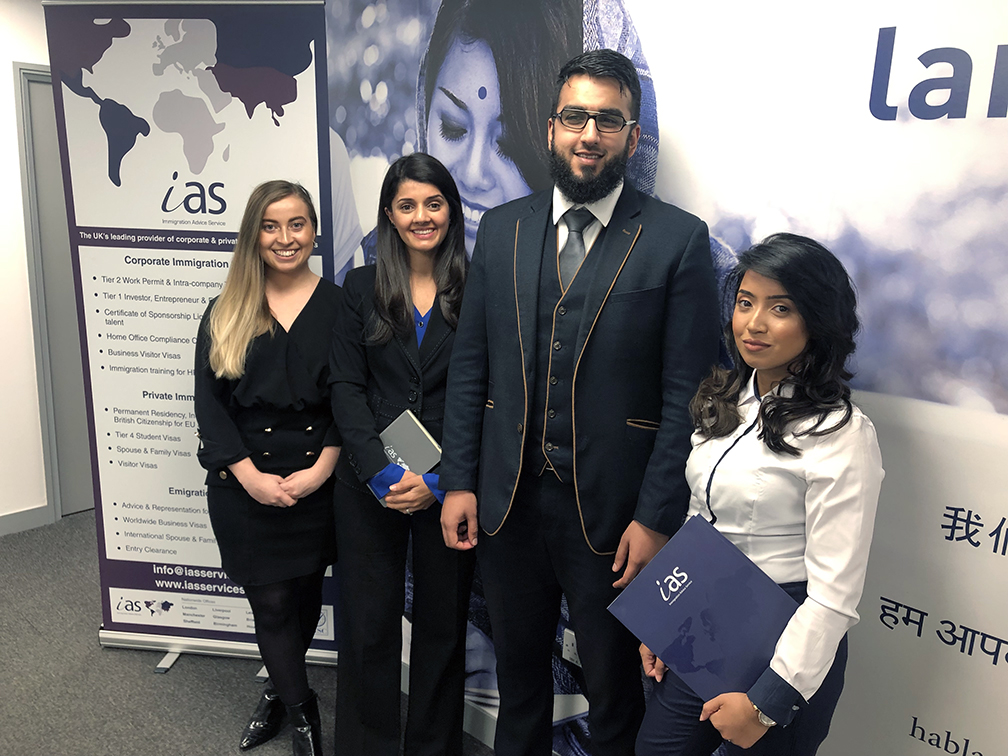 The Advice Package
During this untimed Advice Session with our professional immigration lawyers in London, you will receive our comprehensive advice, completely tailored to your needs and your situation.
Request the Advice Package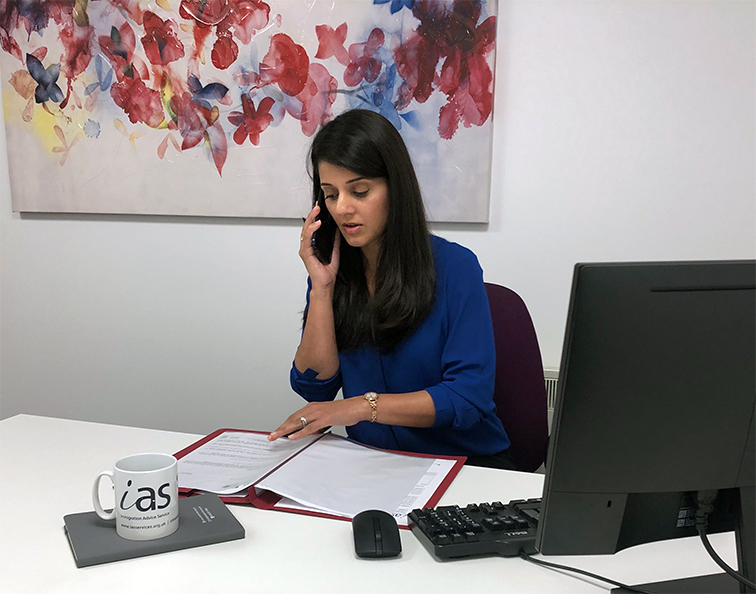 The Application Package
With our Application Package, your dedicated immigration lawyer will advise you on your application process and eligibility. Your caseworker will then complete and submit your forms to the Home Office on your behalf.
Request the Application Package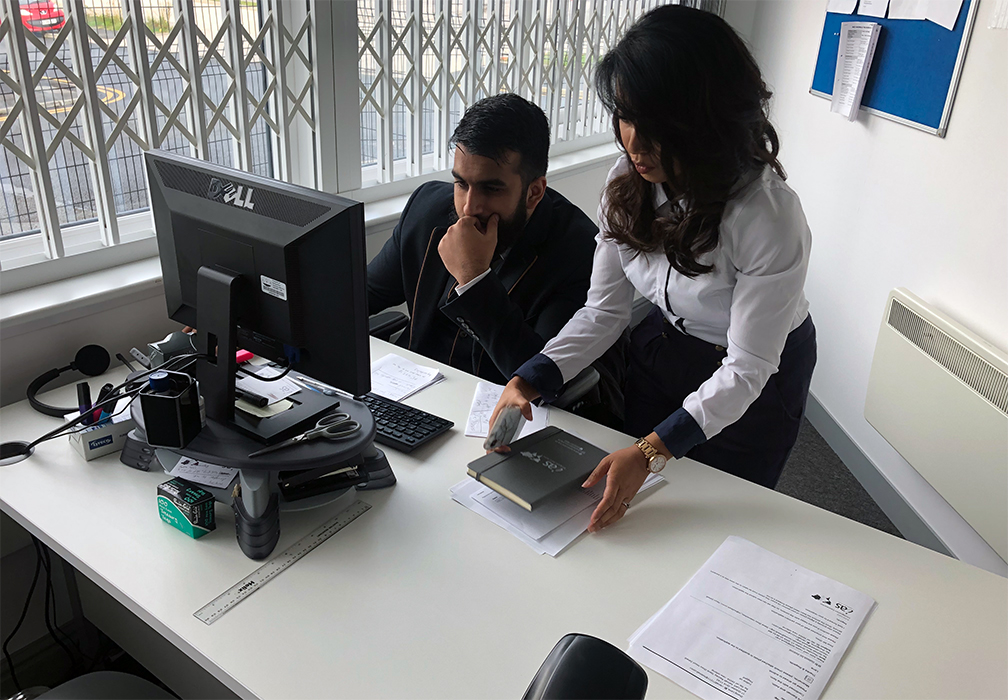 The Fast Track Package
Our Fast-Track Application Package is a premium service for those who need to submit their application in time with their deadlines. Your case will become a top priority for our lawyers and you will benefit from our highest-quality services.
Request the Fast Track Package
The Appeal Package
By choosing our Appeal Package, you can rely on our lawyers' legal knowledge and experience to ensure you have the highest chance of a successful appeal. We will also fully represent you in any hearings/tribunals.
Request the Appeal Package
Related pages for your continued reading.
Frequently Asked Questions
In the event that your visa is denied, you will receive a letter detailing the reason for rejection so that you can address it. Often, denial is due to the applicant not meeting minimum salary requirements, or providing incomplete or incorrect information. If your application has been denied, consult an immigration advisor. You may be able to apply for an administrative or judicial review. In some cases, submitting a new application may be the quickest solution. A qualified lawyer can advise you on the best route to achieve the visa based on your circumstances.
Yes. At the end of your visa term, you can apply for an extension assuming you still meet eligibility requirements. There is no limit on the number of extensions you can apply for on this visa. Health and care visa holders may also be eligible to apply for Indefinite Leave to Remain in the UK after spending five years in the UK on a valid visa. In order to comply with immigration rules, make sure you apply for the extension prior to the time your visa expires. Do not overstay your visa or this can affect your eligibility for future UK visas.
It is possible to change jobs and employers while in the UK, however, the correct process to do so depends on your circumstances. If a foreign worker wishes to switch to an eligible job with a new employer, you must update your visa. This means you will need a new Certificate of Sponsorship. If your dependent family members are with you in the UK on this visa, they will need to update their visas as well. The only time you can change jobs without updating your visa is if you are working a different job with the same employer as your original visa and the job is in the same occupation code.