Immigrating to the US from Ireland
Deciding to immigrate from Ireland to the US can be a very exciting, yet daunting experience. There is such a variety of visas and applications to consider to make sure that you can enter the country legally and permanently.
It is so important that you get this part of the process done correctly, as it will affect you and your family's ability to access healthcare, education and jobs, as well as making sure that you aren't removed from the country for being there illegally.
For assistance with immigrating to the US from Ireland, get in touch with us today by calling (+353) 061 518 025 or submitting a message through our contact form.
Overview
With almost 100,000 applications being declined to move to the United States every year, it's no surprise that it can be quite difficult to make it your permanent residence. You should make sure you apply based on the most appropriate route for your personal circumstances, such as your financial position, your intentions, your family, and your career.
There are many visas and immigration permits that you may qualify for. On this page, we will discuss the visas and immigration permits that are open to Irish citizens and how to obtain them while in Ireland.
"I'm very happy with the standard of training received on the OISC Level 1 course, i passed my exam. Thank you!"
"My application was approved and a huge weight has been lifted from our shoulders this year "
"We used this service for the spouse visa extension application to assure that all the information was valid and correct."
How to immigrate from Ireland to the US
While there are around about 185 different types of US visas, they predominantly fall into two different categories:
Non-immigrant visas: These are the visas that you will want to avoid if you are looking to immigrate to the US, as they are for temporary stays such as family visits, study, tourism, business, and work or transit.
Immigrant visas: These are the visas that you will want to apply for, as they are for permanent residence in the US.
Family-related visas are one of the many options. Some individuals may qualify for permanent residency in the US based on their personal relationships with a US citizen, or a holder of a US family-based green card. For immediate family members, there is no limit on the visas available, which could mean a faster-approved application. Parents and children of US citizens may also find their applications fast-tracked and less complicated.
For those who do not have any family ties to the US, it may be possible to move due to the basis of your job. There are employment-based preference visas that may be relevant based on your personal circumstances and career history. If your career is one that is well sought-after, such as someone in the medical field, your application may be processed quickly and successfully, on the basis that you will be bringing your expertise to the US.
You may also have a successful application based on the principles of 'the luck of the draw' within the diversity visa program, also known as the green card lottery. This is a program that allows 55,000 individuals an immigrant visa annually, by randomly selecting their names from a pool. Approximately 13 million people applied for the lottery in 2020, and with only 55,000 places available, the success rate is less than 1%.
Another way to gain permanent residence within the US is if you are seeking asylum, or have been granted refugee status.
Immigrant Visa Categories
| | |
| --- | --- |
| Immediate Relative / Family-Sponsored Visas  | Visa Category |
| Spouse of US citizen | IR1, CR1 |
| Spouse of US citizen awaiting approval of I-130 immigrant petition | K3 |
| Fiancée Visa | K1 |
| Intercountry adoption of an orphan by a US citizen | IR3, IH3, IR4, IH4 |
| Certain family members of US citizens | IR2, CR2, IR5, F1, F3, F4 |
| Certain family members of Green Card holders | F2A, F2B |
If you can't immigrate to the US with one of the family-related permits, you may be able to immigrate based on your employment:
Employer-Sponsored / Employment Visas 
Visa Category
In order of preference from most desirable to least desirable, employment-based immigrant visas are granted in the following order:

Priority workers
Professionals with advanced degrees, and/or persons of exceptional ability
Professionals and other workers
Certain special immigrant workers
Employment investors and/or creators of other employment opportunities

E1, E2, E3, EW3, C5, T5, R5, I5, S (multiple types)
Religious workers
SD, SR
Iraqi or Afghan translators/interpreters
SI
Iraqi or Afghan workers who have worked on behalf of the US Government
SQ
Here are some other immigrant visas you may qualify for:
| | |
| --- | --- |
| Other Immigrant Visas  | Visa Category |
| Diversity immigrant visa | DV |
| Returning resident | SB |
Non-Immigrant Visas 
Purpose of Travel
Visa Category
Athlete (amateur or professional) competing for prize money
B1
Au pair / Nanny
J
Australian professional specialty
E3
Border Crossing Card (Mexico)
BCC
Business visitor
B1
CNMI- Only transitional worker
CW1
Crew-member
D
Diplomat or foreign government official
A
Domestic employee or nanny accompanying a foreign national employer
B1
Employee of a designated international organization or NATO
G1 – G5, NATO
Exchange visitor
J
Foreign military personnel stationed in the US
A-2, NATO1-6
Foreign national with extraordinary abilities in athletics, arts, business, education and/or sciences
O
International cultural exchange visitor
B2
Intra-Company transferee
L
Medical treatment provider or visitor
B2
Media / Journalist
I
Performing athlete, artist or entertainer
P
Physician
J, H1B
Professor, scholar, teacher
J
Religious worker
R
Specialty occupation in fields requiring highly specialized knowledge
H1B
Student
– Academic / Vocational
F, M
Temporary agricultural worker
H2A
Temporary worker performing other services or labour of a temporary or seasonal nature
H2B
Tourism or vacation
B2
Training in a program not primarily for work
H3
Treaty trader / Treaty investor
E
Transiting to the US
C
Victim of criminal activity
U
Victim of human trafficking
T
Non-immigrant visa for spouse and children of a lawful permanent resident
V
What are the requirements for immigrating to the US?
Each application is relatively complex and requires a substantial amount of documentation and information. Each visa will have its own specifications, so the requirements will vary, depending on your desired visa.
Generally, some of the requirements for immigration may include:
Meeting the age requirements of your chosen visa
Meeting the financial requirements of your chosen visa, and providing evidence of your finances
Providing proof of relationships to a US citizen, which can be by showing a birth certificate, marriage certificate, or civil partner certificate
An approved petition from a relative who is sponsoring you to go to the US (where relevant)
What documents are required?
A copy of a medical certificate proving your current health status, and any required vaccinations
Any documents relating to an individual's criminal history (if relevant)
Any documents relating to previous immigrant status (if relevant)
The applicant's valid passport and/or travel documents
Proof of formal job offer in the US (if applying via the employment visa)
Letter from your sponsor organization outlining the nature of your employment
Notarized and certified translations of all official documents that were not originally in English
Some of the visas also have specific documents to prove your eligibility or intent in the United States. We can advise you on the best-supporting documents to prove your case to the USCIS. For more information or advice, call us on (+353) 061 518 025 today.
What are some factors that would prevent immigrating to the US?
Not only do you need to meet the eligibility requirements to successfully immigrate to the US, you also have to demonstrate that you are not inadmissible. You may be prevented from immigrating to the US if any of the following apply to you:
You have a communicable disease
You have a mental or physical disorder that could threaten public health
You have a history of drug abuse or addiction
You have a record of drug trafficking
You have a conviction of a crime involving moral turpitude
You have a history of criminal convictions
You have intentions and/or a history of committing espionage or terrorism
You have participated in Nazi persecution, genocide, torture, or extrajudicial killings
You are in violation of US immigration law
Who can apply for a green card?
The green card is also known as holding Lawful Permanent Residence (LPR) in the US, and there are several ways in which you can apply for one. A green card is not the same as obtaining US citizenship, but it will give you more rights than if you just remained on your visa.
Green card through family
You may be eligible to apply for a green card through your family if you qualify for any of the following criteria:
You are the immediate relative of a US citizen
You are another relative of a US citizen or green card holder
You are the fiancée of a US citizen or the dependent child of the fiancée
You are the widower of a US citizen
You are the victim of abuse from a spouse, child, or parent of a US citizen
Green card through employment
You may be eligible to apply for a green card through employment if you qualify for any of the following criteria:
You are an immigrant worker (preference system)
You have a physician national interest waiver. This is for physicians who agree to work time in an underprivileged designated area.
You are an immigrant investor. This is for eligible individuals who intend to invest at least $1million in a new commercial enterprise, or $500,000 in an area of targeted employment.
Green card as a special immigrant
You may be eligible to apply for a green card as a special immigrant if you qualify for any of the following criteria:
You are a religious worker
You are a special immigrant juvenile
You are an eligible national from Afghanistan or Iraq
You are an international broadcaster
You are an employee of an international organization or a family member of one
You are a NATO-6 employee or a family member of one
Green card through refugee or asylee status
There are routes available to individuals seeking international protection. You may be eligible to apply for a green card through refugee or asylee status if you qualify for any of the following criteria:
You are an asylee (an individual who was granted asylum status at least one year ago)
You are a refugee
Green card for human trafficking and crime victims
You may be eligible to apply for a green card for human trafficking or crime victims if you qualify for any of the following criteria:
You are the victim of human trafficking and are holding a T visa
You are the victim of a crime and are holding a U visa
Green card through other categories
You may qualify for a green card under any of the following categories:
Liberian Refugee Immigration Fairness (LRIF – for eligible Liberian nationals)
Diversity immigrant visa program (these are the 55,000 applicants chosen at random in the green card lottery)
Cuban Adjustment Act (for eligible Cuban natives)
A victim of abuse under the Cuban Adjustment act
A spouse or child of a victim of abuse under the Cuban Adjustment Act
Dependents of LPR holders who were granted a green card on the basis of that Haitian Refugee Immigration Fairness Act (HRIFA)
A victim of abuse under the HRIFA
Green card through the registry
Individuals who have resided in the United States continuously since 1972 may be able to apply for a green card, based on the longevity of their stay and their contributions back into the country.
Regardless of the type of visa you select for your circumstances, the best step is to get in touch with the team at Total Law, so you know that you are guaranteed the right path, and stand for a much higher success rate for your immigration application.
Speak to an immigration lawyer at Total Law, and you may find that you have the opportunity to demonstrate your eligibility, in spite of falling into one of the preventative categories. We can assess your eligibility, help prepare a high-quality application, and liaise with the USCIS on your behalf for the maximum chance of success.
You can contact us seven days a week, either on the phone or by using the online chat function to speak with one of our client care agents. For more information on how we can help you or get started right away, you can call us on (+353) 061 518 025 today.
Advice Package
Comprehensive immigration advice tailored to your circumstances and goals.
Application Package
Designed to make your visa application as smooth and stress-free as possible.

Fast Track Package
Premium application service that ensures your visa application is submitted to meet your deadline.
Appeal Package
Ensure you have the greatest chance of a successful appeal. We will represent you in any case.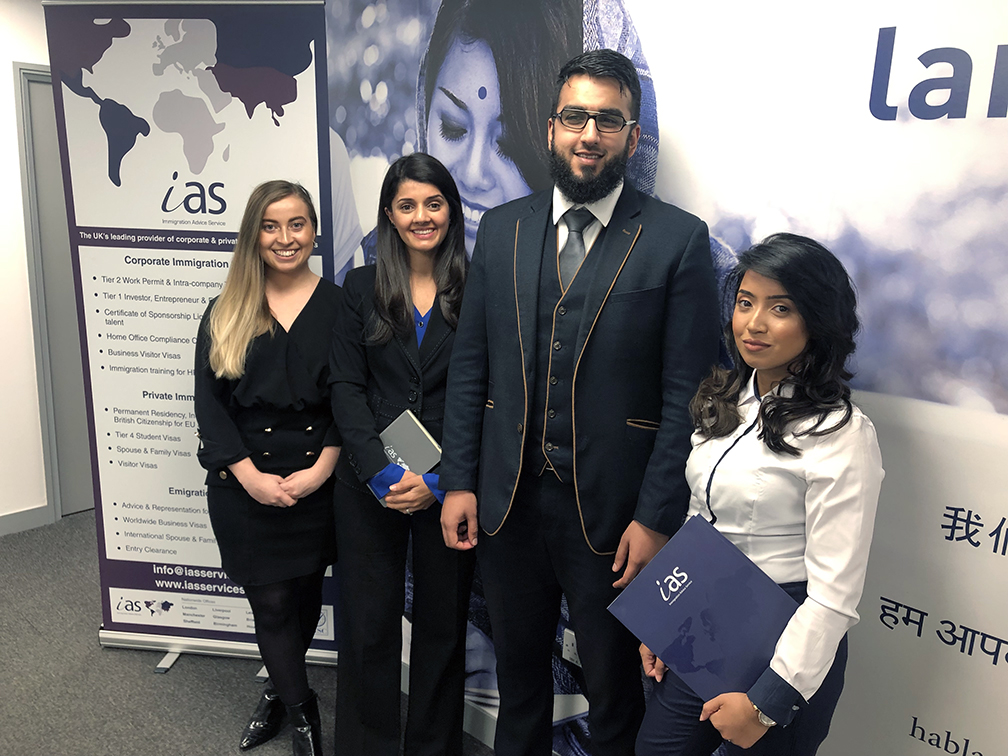 The Advice Package
During this untimed Advice Session with our professional immigration lawyers in London, you will receive our comprehensive advice, completely tailored to your needs and your situation.
Request the Advice Package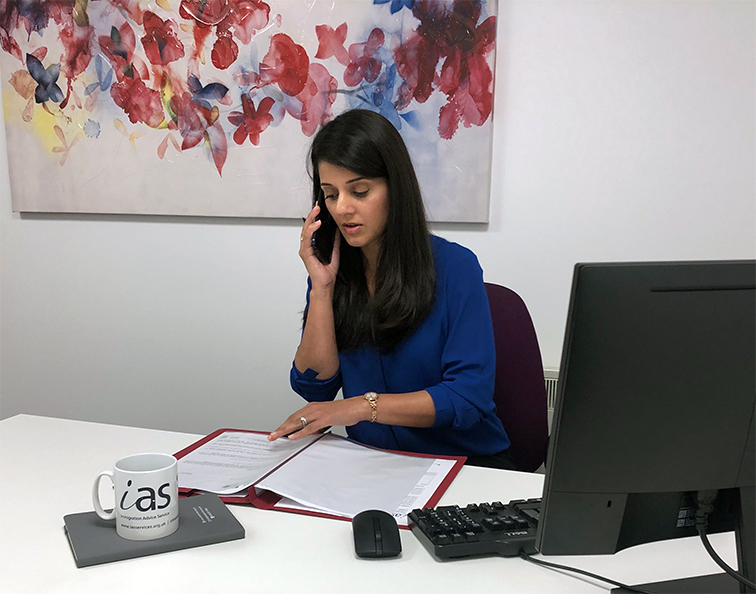 The Application Package
With our Application Package, your dedicated immigration lawyer will advise you on your application process and eligibility. Your caseworker will then complete and submit your forms to the Home Office on your behalf.
Request the Application Package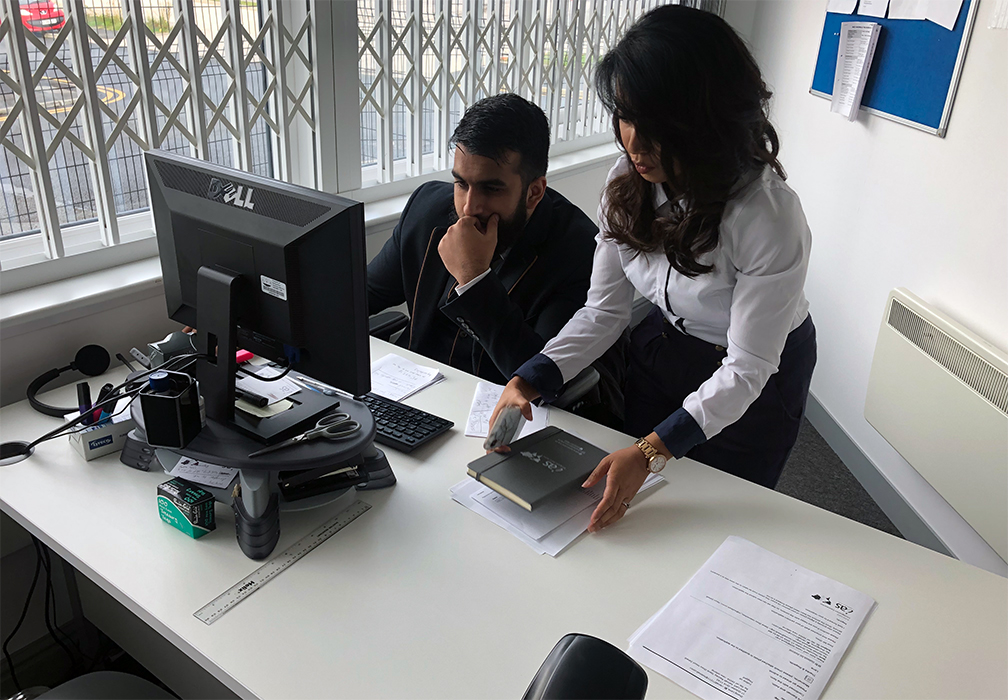 The Fast Track Package
Our Fast-Track Application Package is a premium service for those who need to submit their application in time with their deadlines. Your case will become a top priority for our lawyers and you will benefit from our highest-quality services.
Request the Fast Track Package
The Appeal Package
By choosing our Appeal Package, you can rely on our lawyers' legal knowledge and experience to ensure you have the highest chance of a successful appeal. We will also fully represent you in any hearings/tribunals.
Request the Appeal Package
Related pages for your continued reading.
Frequently Asked Questions
Depending on which part of Ireland you are from, and which part of the United States you would like to make your new forever-home, will change the amount of time it takes to ship all of your belongings over.
It is certainly not a simple option of hiring a moving truck and driving yourself across the borders. International moving or concierge companies will be your go-to for this part of the process!