How To Apply For Asylum Whilst On a UK Tourist Visa
Those who are already in the UK on a visa and become eligible for asylum may be worried that their visa will impact their eligibility. Although this can be the case, it is important to make the claim as soon as you become eligible for a higher chance of success.
It is always beneficial to seek out legal help, especially for those who want to know if they can apply for asylum on a tourist visa in the UK. If this sounds like you and you want to make an asylum claim, seek out our solicitors at Total Law. We can help you get started and understand your rights. Give us a call today at 0333 305 9375.
Is It Possible To Obtain Asylum In The UK Whilst On A Tourist Visa?
Some people may claim asylum immediately upon arrival in the UK. Where this is the case, the individual will have a screening interview conducted at the airport.
However, some people will enter the UK on a visa for another reason and then apply for asylum at a later date. Some may enter the UK on visit visas, student visas, or work visas. Not all asylum seekers in the UK will claim asylum as soon as they arrive in the country, and there can be some very valid reasons for this. Yet, be aware that the Home Office may use this against the asylum case.
The Home Office can argue that this is evidence that the applicant is in no real danger, that the visa application was dishonest, or that the only reason for the claim of asylum is due to the expiration of the visa.
This means that while it is possible to claim asylum while on a tourist visa in the UK, it may be difficult to do so, and seeking legal representation can help your case. Otherwise, there may be some resistance and arguments against the case.
This being said, while these laws can be difficult, many individuals claim asylum in the UK each year, with successful asylum applicants making up over 70% of the decisions made by the Home Office in recent years.
"I'm very happy with the standard of training received on the OISC Level 1 course, i passed my exam. Thank you!"
"My application was approved and a huge weight has been lifted from our shoulders this year "
"We used this service for the spouse visa extension application to assure that all the information was valid and correct."
Eligibility Criteria & Requirements For Claiming Asylum In The UK
To be able to claim asylum, the applicant must have left their own country and be unable to return as they fear persecution.
Most asylum seekers will apply upon arrival in the UK. However, if you are in the UK on a tourist visa or other visa when you become eligible, or if you believe it is unsafe for you to return to your home country, you should apply as soon as possible.
Do not wait to make an asylum claim, as waiting is more likely to result in the application being refused.
Upon applying, the applicant will have a screening interview, and after this, the Home Office will decide if this is a claim that can be considered in the UK. If so, the applicant will have an asylum interview.
The eligibility for asylum seekers to obtain refugee status is simply due to the genuineness of their well-founded fear of persecution. This persecution must be due to one of the following:
Race.
Religion.
Nationality.
Political opinion.
Other factors that put the individual at risk due to the cultural, social, political, or religious situation in the country, such as gender identity, sexual orientation, or gender,
Additionally, the applicant must also have failed to obtain protection from authorities in their own country.
It is possible that a claim may not be considered if the applicant falls into one of the following categories:
They are from an EU country.
They have travelled to the UK through a safe third country.
They have a connection to a safe third country where they would be eligible for asylum.
Safe third countries are ones that the asylum seeker is not a citizen of, they would not be harmed in, and they would not send the individual on to another country where they would be harmed.
How To Apply For Asylum Whilst On A UK Tourist Visa
To be able to make your asylum claim, the first thing an asylum seeker needs to do is register their asylum claim.
There is no official application to do this; the applicant must instead register their claim with a UK immigration officer.
Depending on the circumstances of the individual, this can be done at the UK border or when already in the UK. It is important to register as soon as you are aware that it is unsafe for you to return to your home country.
To register the asylum claim when already in the UK, individuals should call the asylum intake unit. After this, an Immigration Officer will call you back and discuss the needs of the individual claiming asylum and arrange an appointment for an asylum screening interview, or if you are homeless, they will inform you of a registration location to attend.
During this call, applicants will not be asked for reasons for their asylum application. However, those who seek asylum should tell the officer if any dependents need to be included in the application.
This includes children under 18 years of age and partners. Registering dependents will enable them to remain in the UK for the same duration, but it does not give them refugee status unless they make their claim.
The Asylum Screening Process
After this stage, the applicant will have a meeting with an immigration officer. This is a screening interview, and the primary applicant and their dependents who also wish to seek asylum should attend.
This interview will cover questions regarding the personal situation of the applicant (and their dependents) as well as the asylum claim. At this point, the applicant will be photographed, and their fingerprints will be taken (biometrics).
Applicants will need to bring any documents to support their asylum claims to the screening interview.
The documents that will need to be taken with you include the following:
A valid passport and travel documents.
Proof of ID. This includes ID cards, birth certificates, marriage certificates, and so on.
Proof of a UK Address

In instances where the applicant is the named tenant or homeowner, the documents should include the applicant's full name and address. Examples of what can be used include household bills, bank statements, or tenancy agreements.
In instances where the applicant is staying with someone else and they are not a named homeowner or tenant, they should provide the following:

A letter from the named homeowner or tenant from within the previous three months that states the individual is allowed to stay at this property
Documents showing the full name and address of the named homeowner or tenant This could include a bank statement, tenancy agreement, or household bill.
It is also important to attend the interview with any medication that the primary applicant or dependents are taking.
After the screening, the Home Office will consider your claim. During the screening, applicants will be informed of what they are allowed to do and the conditions that they need to follow until they receive a decision on their claim. When a decision is made, the applicant will receive notification of the outcome at the UK address that they provided.
It is possible that for more complex cases, applicants may be asked to attend an asylum substantive interview or fill out a questionnaire. This is often the case if more information is needed for the UK Home Office to make an asylum decision.
The Next Steps After Asylum Is Granted
Overview
In the event the UK government grants you refugee status or humanitarian protection, you will be eligible to get homeless help from the local council, work legally in the country, apply for benefits, and rent from a private landlord.
The asylum support that you have received while you await a decision will cease around 4 weeks after you receive the positive decision, and therefore you will likely need to find somewhere else to live.
Residence Permits
Once you receive a positive decision on your claim for asylum, you are given an immigration card that has your photo on it. This is known as a BRP or Biometric Residence Permit, and it allows you to claim benefits and seek out help with accommodation.
Homeless Help
As successful asylum seekers, it is possible to ask the local council for assistance as soon as you obtain the decision letter from the Home Office. There is no need to wait for the BRP to do this; the council may ask to see these later, but it is not required immediately.
However, many councils will have long housing waiting lists, and it may be likely that you will need to rent privately first. It is possible to obtain emergency housing from a council in circumstances such as:
Those who have children that live with them.
Pregnant women.
Those at risk of domestic abuse.
Those who are under 21 years of age.
Benefits
Applicants with a successful claim can apply for universal credit if they have no money or a low income. This should be applied as soon as refugee status is acquired. It will take a minimum of 5 weeks to get the first Universal Credit payment. However, a NIN (National Insurance Number) is also required to claim benefits or work.
Be sure to check your BRP to make sure your NIN is printed on the back of it. Refugees can get the standard allowance given on this scheme, and there may be extra allowance depending on certain factors, such as:
Rent payments.
Children/childcare costs.
Disability allowances for disabilities that prevent work.
Those who obtain benefits will get more money than from asylum support; however, what is given by universal credit also needs to pay for rent and bills as well.
Benefits Of Refugee Status
Those who obtain refugee status in the UK can work, study, and live in the UK, with free healthcare access to the NHS and support from many UK services. Some services offer an advice package to help refugees integrate into the UK, find work, get support, learn English language skills, and more.
What To Do If Asylum Is Denied
A negative decision on an asylum claim does not automatically mean they will be detained or deported. It does depend on the type of case and the stage it is at, but it may be possible to appeal.
If an initial refusal does not provide the right to appeal, it can be submitted to a judicial review. With a positive outcome, the case is then taken to the first-tier tribunal. If this is negative, the Home Office will proceed with the removal process.
However, if the initial refusal allows for an appeal, this is taken to the First-Tier Tribunal. If this is a successful appeal, status may be given, but the Home Office can further appeal this.
Yet, if the decision is negative, the case can be taken to the upper tribunal. If there is a positive outcome, the status may be given, or the Home Office may reconsider its decision. If the Upper Tribunal is negative, then the appeal is exhausted and there is a risk of detention. The removal process will proceed.
It is possible to appeal to the First Tier Tribunal if the Home Office has done one of the following:
Refused your protection claim.
Revoked your protection status.
Refused a human rights claim.
Refused a residence document or deportation under the Immigration Regulations 2016.
Revoked British citizenship.
If you were refused or revoked your status, varied the condition or length of stay, or deported under the EU Settlement Scheme.
Refused or Revoked Travel permits or family permits through the EU Settlement Scheme restrict your rights to enter or leave the UK.
Refuse or revoke your permit (frontier worker).
Refused or revoked your leave (S2 Healthcare visitors).
Appeals can be made by an individual or by a legal representative on behalf of the individual. Applications to appeal must be completed online; those representing asylum seekers must only appeal using a paper form if their client is in detention.
It is possible to appeal from inside or outside of the UK; however, those who appeal from outside of the UK get 28 days to lodge their appeal, whereas those inside the UK will only have 14 days to appeal.
Can My Work Permission Be Revoked?
If asylum seekers or failed asylum seekers get granted permission to work due to an undecided claim, this permission will end when the claim or submission is refused and appeal rights against refusal are exhausted.
Caseworkers are always reminded to monitor their caseload, and once a claim is determined or further submissions have been concluded, they must update the Home Office records to reflect that the permission to work for the individual has ceased.
Then ARC cards will need amendments as soon as possible to reflect this factor
There is no reason to take any action to revoke permission to work where an asylum seeker obtains refugee status, however.
The same stands for those who obtain humanitarian protection, discretionary leave, or leave under family rules. After they are granted this title, this is because the individual will obtain full access to the labour market anyway when they are granted this status.
Trust In Our Total Law Immigration Solicitors
While immigration law has cracked down in recent years to deter illegal entry, it is undeniable that there is such fear when claiming asylum in the UK. Many obtain temporary permission to remain, but obtaining this can take years.
Applicants should seek out immigration lawyers to help their case and arrange their supporting documents before applying. Being prepared and working with immigration lawyers increases the chance of being granted permission to stay with refugee status. Here at Total Law, we offer many services to aid you in your application:
Asylum applications and appeals.
Detained casework.
bail (SoS applications, tribunals, and renewals).
Fresh claims.
Permission to work applications.
Travel documents.
BRP issues.
Family reunion applications and appeals.
Applications for permission to appeal.
Errors in law preparation and hearing.
If you are seeking asylum in the UK as someone on a tourist visa who needs international protection, it is best to speak to one of our team members at Total Law. We can help you with the asylum process or represent you thanks to our appeal package.
Call us today at 0333 305 9375 to get started.
Advice Package
Comprehensive immigration advice tailored to your circumstances and goals.
Application Package
Designed to make your visa application as smooth and stress-free as possible.

Fast Track Package
Premium application service that ensures your visa application is submitted to meet your deadline.
Appeal Package
Ensure you have the greatest chance of a successful appeal. We will represent you in any case.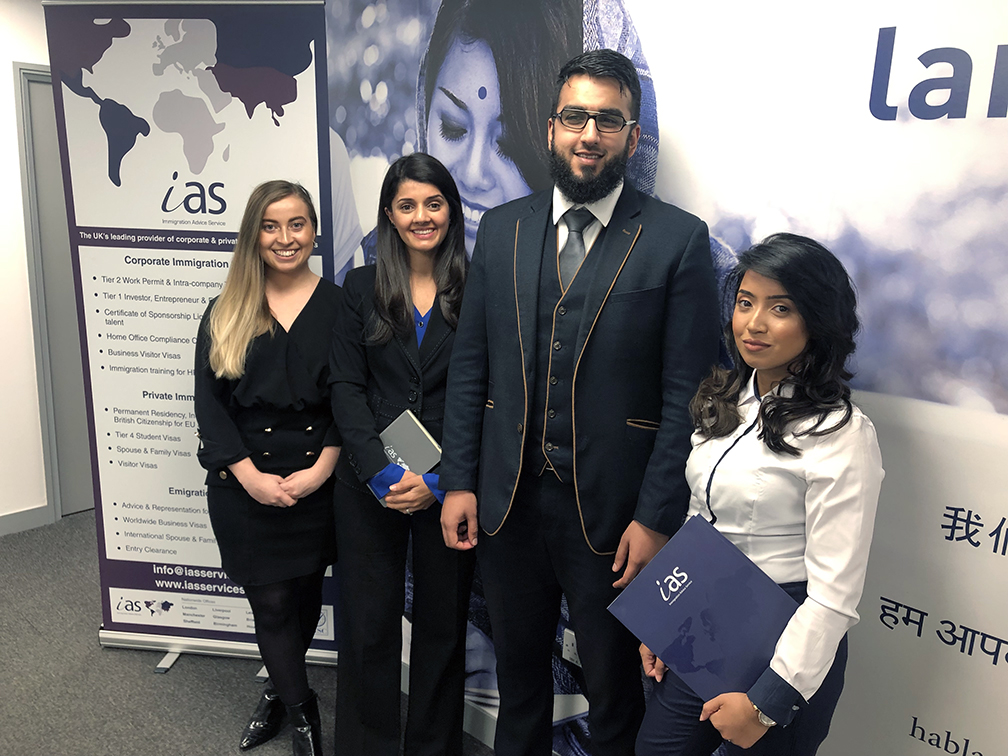 The Advice Package
During this untimed Advice Session with our professional immigration lawyers in London, you will receive our comprehensive advice, completely tailored to your needs and your situation.
Request the Advice Package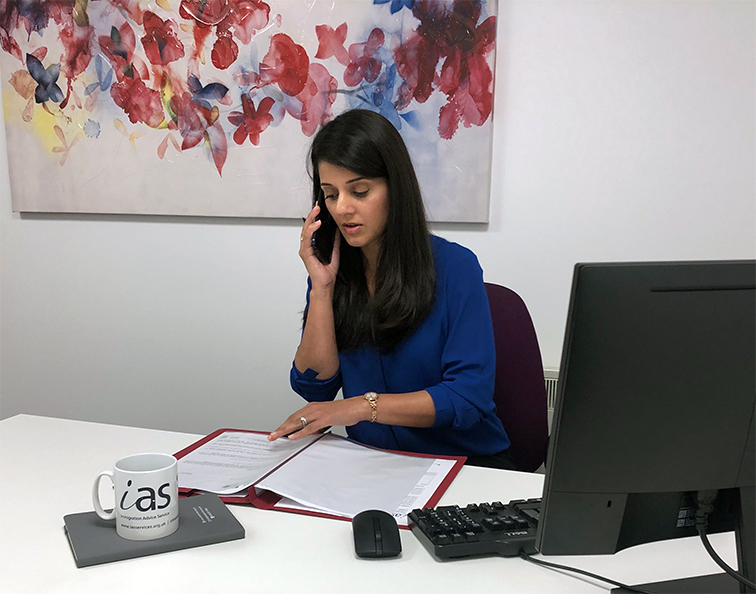 The Application Package
With our Application Package, your dedicated immigration lawyer will advise you on your application process and eligibility. Your caseworker will then complete and submit your forms to the Home Office on your behalf.
Request the Application Package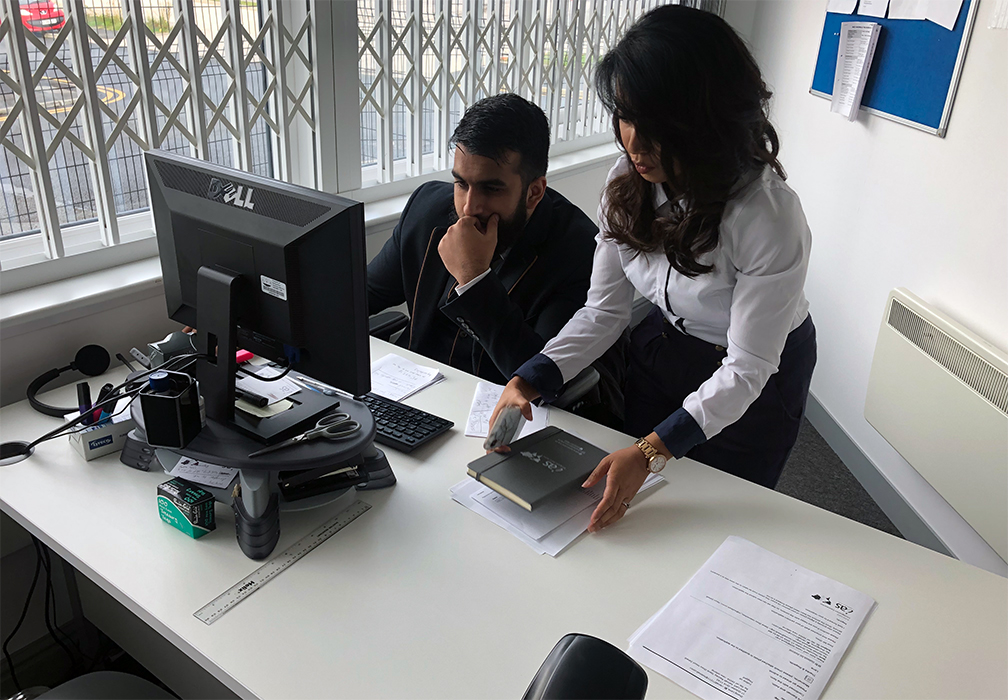 The Fast Track Package
Our Fast-Track Application Package is a premium service for those who need to submit their application in time with their deadlines. Your case will become a top priority for our lawyers and you will benefit from our highest-quality services.
Request the Fast Track Package
The Appeal Package
By choosing our Appeal Package, you can rely on our lawyers' legal knowledge and experience to ensure you have the highest chance of a successful appeal. We will also fully represent you in any hearings/tribunals.
Request the Appeal Package
Related pages for your continued reading.