Immigrating to the US from Philippines
Understanding visa categories and navigating application details can make immigration to another country, particularly the United States, challenging, especially when faced with an array of different pathways and visa types.
If you are Filipino and intend to immigrate to the US, Total Law is here to assist and guide you. At Total Law, our devoted team of immigration lawyers is available to provide you with guidance to move and live in the United States. Contact us at +1 844 290 6312 or online for individualised and knowledgeable advice.
How to Move from the Philippines to the US
To immigrate to the United States from the Philippines permanently, you must apply for an immigrant visa. You will need to be sponsored by a US citizen, a family member who is a lawful permanent resident, or an employer (if you have found a job in the US).
To be eligible for an immigrant visa, you must meet certain requirements, such as having a valid passport, meeting medical and criminal history requirements, and being financially supported by a US citizen, family member, or employer.
There are different types of US immigrant visas that you can apply for to permanently relocate to the US from the Philippines such as family-based immigration visas, marriage or US spouse visas, employment-based and investor visas.
If you need guidance on how to move to the USA from the Philippines, Total Law is here to help you understand which visa is the best for you. Contact us at +1 844 290 6312 or online for tailored and expert advice.
Can I Move to the US From the Philippines Using a Spouse Visa?  
A Spouse Visa is granted to individuals legally married to a US citizen. You have to be legally married to qualify for the visa.
There are two types of visas suitable for spouses:
Conditional Resident (CR-1) Visa –  granted to recently married people. It has a conditional residency status for two years.
Immediate Relative (IR-1) Visa: Upon completion of two years of marriage, individuals may transition to this visa type, which grants permanent residency without the conditions associated with the CR-1 visa.
How to Move to the US from Philippines Using K1 Visa
The K1 Visa is designed for an individual engaged to a US citizen, permitting entry to the United States for 90 days. Within this time period, the couple must get married- which enables them to initiate the process for a spousal visa.
The  eligibility criteria for K1 Fiance Visa is as follows:
The sponsoring fiancé must be a US citizen.
Free to marry. In some cases, evidence, such as the death certificate of the previous partner, may be needed.
The couple must provide evidence that they have met in person at least once within two years preceding the visa application.
The couple must demonstrate that their relationship is valid.
Both parties must submit a signed declaration affirming their intention to marry within 90 days following the foreign fiancé's arrival in the United States.
The US citizen acting as a sponsor must satisfy the income prerequisites for a K1 visa.
For children of K1 Visa holders, the K2 Visa is issued. The children must be unmarried and under 21 years of age.
"I'm very happy with the standard of training received on the OISC Level 1 course, i passed my exam. Thank you!"
"My application was approved and a huge weight has been lifted from our shoulders this year "
"We used this service for the spouse visa extension application to assure that all the information was valid and correct."
Can I Immigrate to the US Using IR-2, CR-2, IR-5, F1, F3, and F4 visas?
Yes. These visa categories are designed for particular family members of US citizens or individuals they intend to marry.
IR-2 Visa: Designated for unmarried children under 21 years of age of IR-1 visa beneficiaries, specifically referring to the spouse of a US citizen.
CR-2 Visa: This is intended for unmarried children under the age of 21 of CR-1 visa holders, i.e., the spouse of a US citizen. The marriage must be under two years for eligibility under this visa category.
IR-5 Visa: Allocated for parents of a US citizen who is 21 years or older.
F1 Visa: This category, capped at 23,400 visas annually, is reserved for unmarried sons and daughters of US citizens, along with their minor children.
F3 Visa: Also, with an annual cap of 23,400 visas, this visa is designed for married sons and daughters of US citizens, including their minor children and spouses.
F4 Visa: This visa category, with a yearly allotment of 65,000 visas, serves siblings of US citizens, including their minor children and spouses. To qualify, the US citizen sponsor must be 21 years of age or older.
What is the Process, Fee, and Documents required for a Family-Sponsored Visa?
For the Philippines, immigrating to the United States using a family-sponsored visa is to file an I-130 petition, which costs $535, and form I-864 (Affidavit of Support). The sponsor should show financial capability to support the family members and have no criminal record. There may also be fees associated with biometrics and other required documents. These documents include:
Affidavit letter (Supporting your spouse's capability to support you during your stay)
Employment letter for the US citizen.
Recent Pay slips
Bank balance
Birth certificate
Marriage certificate
Adoption certificate, if adopted
The average processing period for an I-130 petition filed by a sponsor is between six and twelve months. USCIS processes petitions in the order in which it receives them.
Can I Immigrate To the US Through a Work Visa?
Immigration to the United States from the Philippines is possible with a Permanent Work Visa. Most of these visas require a US Department of Labor-approved employer job offer. The following are the most common permanent immigrant employment visas.
EB-1 Visa: First Priority Workers
EB1 Visa is an immigrant visa for:
Internationally recognised outstanding professors and researchers.
Individuals possessing extraordinary abilities in the arts, sciences, business, education, or athletics.
Multinational managers or executives who have served in the United States branch, subsidiary, or parent company overseas for at least one year within the preceding three years.
EB-2 Visa: Second-Priority Workers
The EB-2 is an immigrant visa designed for:
Professionals with an advanced degree or its equivalent. The qualification can either be a bachelor's degree combined with five years of progressive work experience or an academic degree beyond a Bachelor's.
Individuals with exceptional abilities in the arts, sciences, or business sectors.
EB-3 & EW-3 Visas: Third Priority Workers
The third tier of priority workers is classified as:
EB-3 Visa- Skilled workers with at least two years of experience or training, excluding seasonal or temporary roles.
Professional workers who need at least a bachelor's degree or a US equivalent to work in their profession.
EW-3 Visa-Unskilled workers for positions that don't demand two years of prior experience or training.
EB-4 Visa: Fourth Priority Workers – Certain Special Immigrants
This category of immigrant visa serves the following groups:
Religious workers).
US broadcasters.
Present or former US government employees.
Certain foreign medical graduates.
Certain immediate family members (spouses and unmarried children) of international organisation employees and others.
EB-5 Visa: Fifth Priority Workers – Investors
The EB-5 Immigrant Visa is suitable for investors who:
Invest a minimum of $1,000,000, or
$500,000 in regions with high unemployment rates or rural areas in the United States.
The duration of the I-140 procedure can vary depending on the type of service chosen by your employer. Under regular processing, it typically takes around 6 to 9 months to complete. However, if your employer uses a premium processing service, the process can be completed in 15 calendar days. Form I-485 processing concludes when you receive permanent residence, typically taking 8 and 14 months from the filing date.
If you are unsure which visa best suits you, Total Law is here to help you understand which visa is the best for you. Contact us at +1 844 290 6312 or online for tailored and expert advice.
How do I Apply for a US Visa from the Philippines?
For every Filipino applicant seeking a travel visa to the USA, the initial step involves the submission of Form DS-160 (Online Nonimmigrant Visa Application). This online form requests fundamental details about the applicant's background in the Philippines, forthcoming US travel, and any previous immigration history.
All applications for nonimmigrant visas from the Philippines, including those for tourist visas, undergo processing at the national visa center at the US Embassy in Manila.
Which Documents Do I Need When Applying for a Visa?
You will be required to produce the following documents when applying for a visa to immigrate to the US from the Philippines.
Valid passport
Form DS-260 and printout of the DS-260 confirmation page
Original civil documents
Medical examination results
Signed affidavit of support forms from your petitioner/sponsor and financial documents
Any other supporting documents, if applicable
For employment-based applicants – original and photocopies of visa screen, state licenses, updated job letter, and employment contract.
How Can Total Law Help?
Total Law has a team of experienced immigration lawyers specialising in facilitating immigration from the Philippines to the United States.
Understanding the importance of accurate and comprehensive documentation in the United States immigration process, our team is committed to guiding clients through carefully collecting and organising essential documents. This attention to detail ensures that every case presented to the US Embassy in Manila has a high chance of success.
Completing visa application forms with accuracy is critical. Mistakes, however minor, can lead to unforeseen delays or even application denials. With our expertise, clients are assured of receiving guidance in accurately filling out each form and sending the right supporting paperwork.
For those seeking more detailed information about Total Law's experience and how we can offer personalised assistance for your immigration from the Philippines to the United States contact our dedicated immigration advisers at +1 844 290 6312.
Advice Package
Comprehensive immigration advice tailored to your circumstances and goals.
Application Package
Designed to make your visa application as smooth and stress-free as possible.

Fast Track Package
Premium application service that ensures your visa application is submitted to meet your deadline.
Appeal Package
Ensure you have the greatest chance of a successful appeal. We will represent you in any case.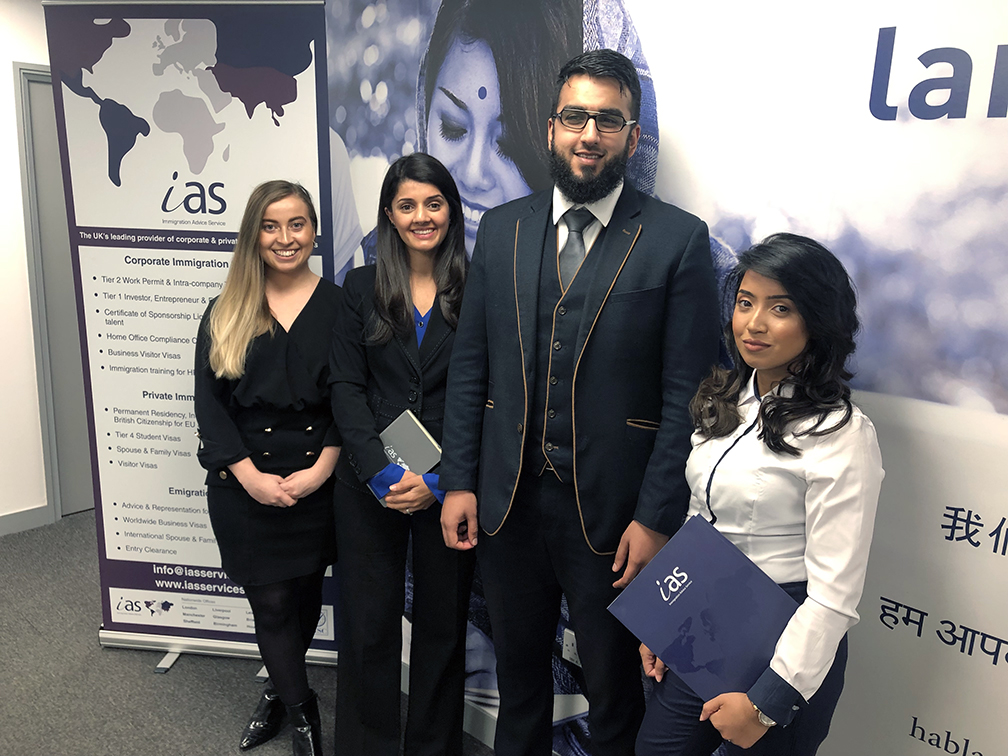 The Advice Package
During this untimed Advice Session with our professional immigration lawyers in London, you will receive our comprehensive advice, completely tailored to your needs and your situation.
Request the Advice Package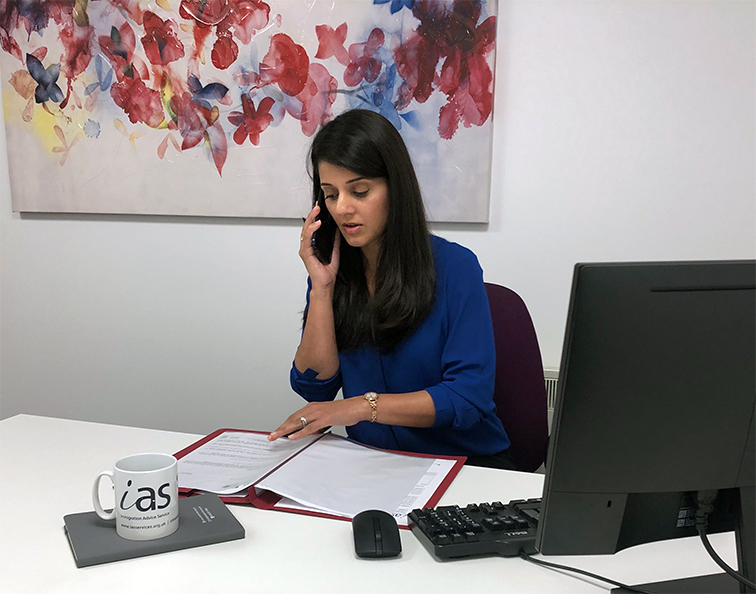 The Application Package
With our Application Package, your dedicated immigration lawyer will advise you on your application process and eligibility. Your caseworker will then complete and submit your forms to the Home Office on your behalf.
Request the Application Package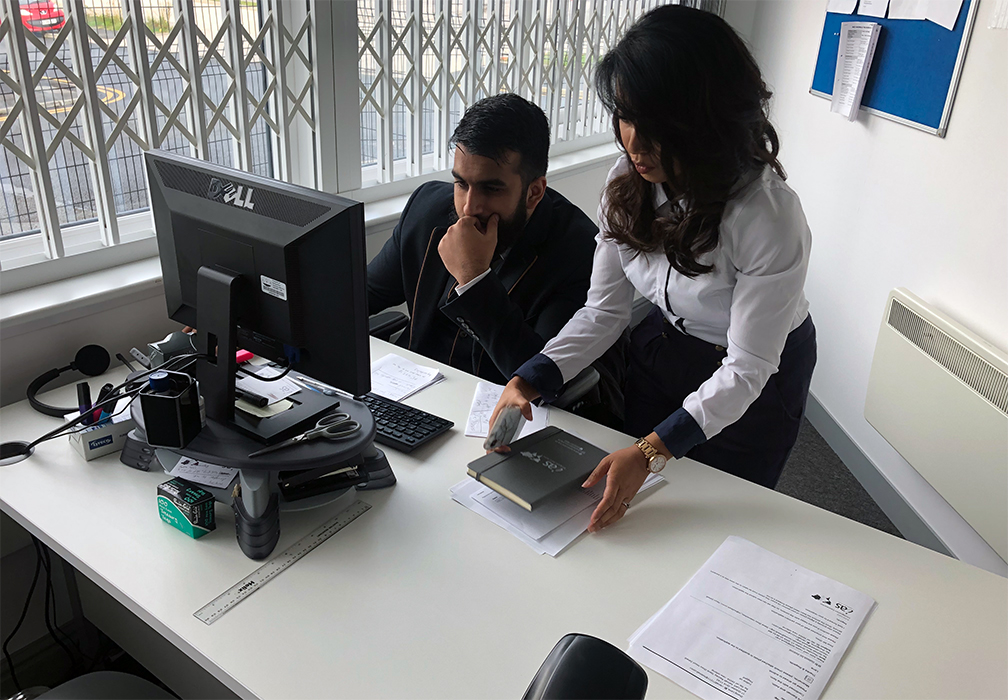 The Fast Track Package
Our Fast-Track Application Package is a premium service for those who need to submit their application in time with their deadlines. Your case will become a top priority for our lawyers and you will benefit from our highest-quality services.
Request the Fast Track Package
The Appeal Package
By choosing our Appeal Package, you can rely on our lawyers' legal knowledge and experience to ensure you have the highest chance of a successful appeal. We will also fully represent you in any hearings/tribunals.
Request the Appeal Package
Related pages for your continued reading.
You usually need an employer to sponsor you to get a US work visa. However, there are selected situations where one might qualify for such a visa without sponsorship. The situation includes where an individual has extraordinary ability in science, art, business, etc.
No, applications for US visas should be submitted in the United States Embassy in Manila, as it is the designated location for conducting visa interviews. While individuals from all regions of the Philippines are eligible to apply, they must be prepared to travel to Manila for the interview phase.
The US citizen or lawful permanent resident spouse must first file a petition on behalf of their foreign spouse using Form I-130. The foreign spouse can then apply for the green card using Form I-485 (if they are living in the United States) or Form DS-260 (if they are living outside the United States). The foreign spouse must attend an interview with a US immigration officer and, if approved, will receive their green card.