Canadian Work Visas: Get a Permit to Work in Canada
To work in Canada legally as a foreign national, you need to have a valid work visa or permit. Whether you want to work in Canada on a permanent or temporary basis, we can help you. Explore the various Canada work visas on this page.
We are on hand to help you acquire one of the Canadian work visas; get in touch with us today. Call us on +1 844 290 6312 or submit an inquiry through our contact form.
Canada's work visas
Foreign workers who would like to enter Canada for work purposes must have a valid work permit or authorization to work.
The Canadian government welcomes thousands of foreign workers into the Canadian job market every year through its various work visas and permits listed below:
You will also be able to work in Canada if you immigrate using any of the routes below:
If you are looking to work in Quebec, please note that the province follows many of its own rules and programs, which may not align with the general rules of the Canadian immigration system. To obtain the right information on the Canadian work visas, contact an experienced immigration lawyer. Call us on +1 844 290 6312 for information or assistance.
"I'm very happy with the standard of training received on the OISC Level 1 course, i passed my exam. Thank you!"
"My application was approved and a huge weight has been lifted from our shoulders this year "
"We used this service for the spouse visa extension application to assure that all the information was valid and correct."
Post-Graduation Work Permit
The Post-Graduation Work Permit Program (PGWPP) allows those who have graduated from eligible Canadian universities or Designated Learning Institutions (DLIs) to work in Canada. Only one post-graduate work permit is permitted to a holder in their lifetime.
The PGWPP helps postgraduate students obtain an open work permit and gain work experience. That may help them qualify for permanent residence through the Canadian Experience Class if their job falls within the National Occupational Classification (NOC) skill type 0 or skill level A or B.
This is the desired route for international students because their Canadian work experience may boost their chances when they apply for Express Entry which, if approved for permanent residence, enables them to apply for Canadian citizenship within a few years.
Not all postgraduate students can apply for a work permit. To apply for a work permit, you must hold a valid temporary resident visa or have left Canada and have graduated from an eligible DLI as a full-time student in a program that took at least eight months to get a degree, diploma or certificate.
Furthermore, they must have the authorization to study or hold a valid study permit within the last 180 days and have received a transcript and an official letter from the institution that confirms they have met the requirements to complete their program of study.
You can find out more about the full requirements and application process on our Post-Graduation Work Permit page. For help with working in Canada under the post-graduate work permit program, call us on +1 844 290 6312 or contact us online.
Federal Skilled Trades Program
The Federal Skilled Trades Program is a program managed through the Express Entry system that allows skilled workers who are qualified in a skilled trade to become permanent residents.
The eligible skilled trades must be under one of these groups of the NOC:
Major Group 72, industrial, electrical and construction trades
Major Group 73, maintenance and equipment operation trades
Major Group 82, supervisors and technical jobs in natural resources, agriculture and related production
Major Group 92, processing, manufacturing and utilities supervisors and central control operators
Minor Group 632, chefs and cooks
Minor Group 633, butchers and bakers
If you are unable to show that your work experience meets the description of your job as described in the NOC classification, the IRCC will refuse your application.
In addition, you must meet these requirements:
Meet the minimum score of CLB 5 for speaking and listening, and CLB 4 for reading and writing in the approved English or French tests
Have at least two years of paid full-time work experience (or part-time equivalent) in a skilled trade listed above within the five years before your work visa application
Have a valid job offer of full-time employment for at least one year or a certificate of qualification in your skilled trade that was issued by a Canadian provincial, territorial or federal authority
Have enough money to settle in Canada
Like the Canadian Experience Class, there's no education requirement. Still, you can improve your rank in the Express Entry pool if you went to school in Canada or have an Educational Credential Assessment (ECA) report.
When filling out your Express Entry profile, you will need to fill out where you plan to live in Canada, though you don't have to settle there. However, you may need to go to the province or territory to be assessed for your trade and obtain a certificate of qualification. Each province/territory has a different process, but you can find that information on their website. Applicants in federally regulated trades can visit the website of the Canadian Information Centre for International Credentials.
For assistance with the Federal Skilled Trades Program or any other Canadian immigration matter, please call us on  +1 844 290 6312 or email info@total.law. You may also visit our Federal Skilled Trades Program page for more information on this immigration visa.
How can Total Law help?
At Total Law, we pride ourselves on ensuring that we provide a personalized service to everyone that reaches out to us. If you wish to obtain any one of the Canada work visas, we will provide reliable advice to help you choose the right one that you have the best chance of securing.
We don't only look at the short-term but also the future. So, if your goals extend beyond just obtaining a visa to Canadian citizenship, we can also help you.
When we have discussed, and you have chosen the best work visa or permit for your exact needs and circumstances, your dedicated immigration lawyers will help you fill out all the necessary paperwork and ensure you have all the required documents and supporting evidence.
If you would like to immigrate with your spouse or common-law partner, and dependent children, we can help you and your family members enter Canada for work.
We understand that the process can be overwhelming. So, we take care of the work while giving you updates every step of the way. To obtain a Canadian work visa, get in touch today at +1 844 290 6312.
Advice Package
Comprehensive immigration advice tailored to your circumstances and goals.
Application Package
Designed to make your visa application as smooth and stress-free as possible.

Fast Track Package
Premium application service that ensures your visa application is submitted to meet your deadline.
Appeal Package
Ensure you have the greatest chance of a successful appeal. We will represent you in any case.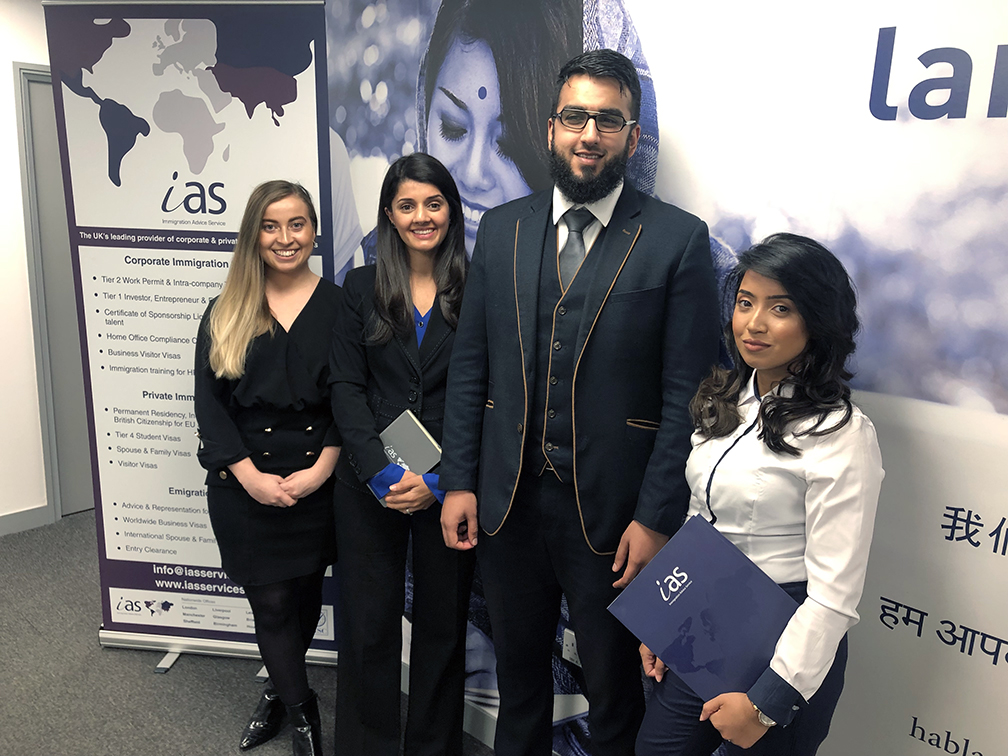 The Advice Package
During this untimed Advice Session with our professional immigration lawyers in London, you will receive our comprehensive advice, completely tailored to your needs and your situation.
Request the Advice Package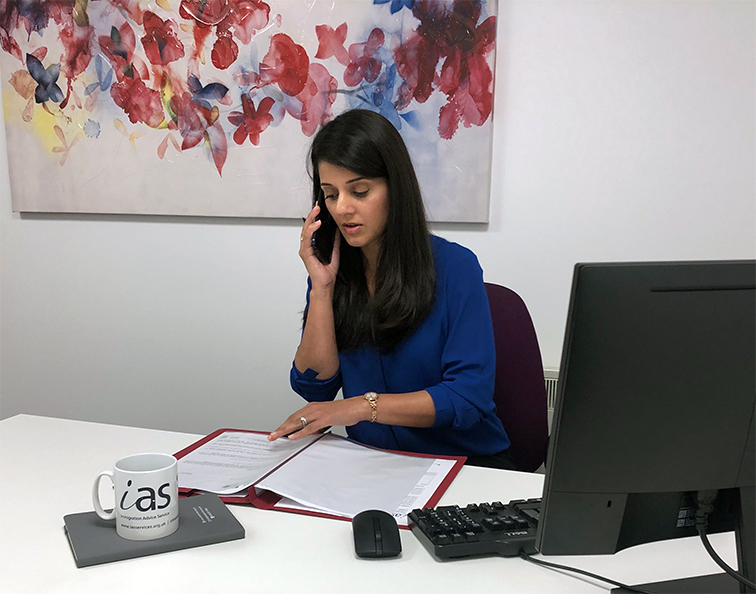 The Application Package
With our Application Package, your dedicated immigration lawyer will advise you on your application process and eligibility. Your caseworker will then complete and submit your forms to the Home Office on your behalf.
Request the Application Package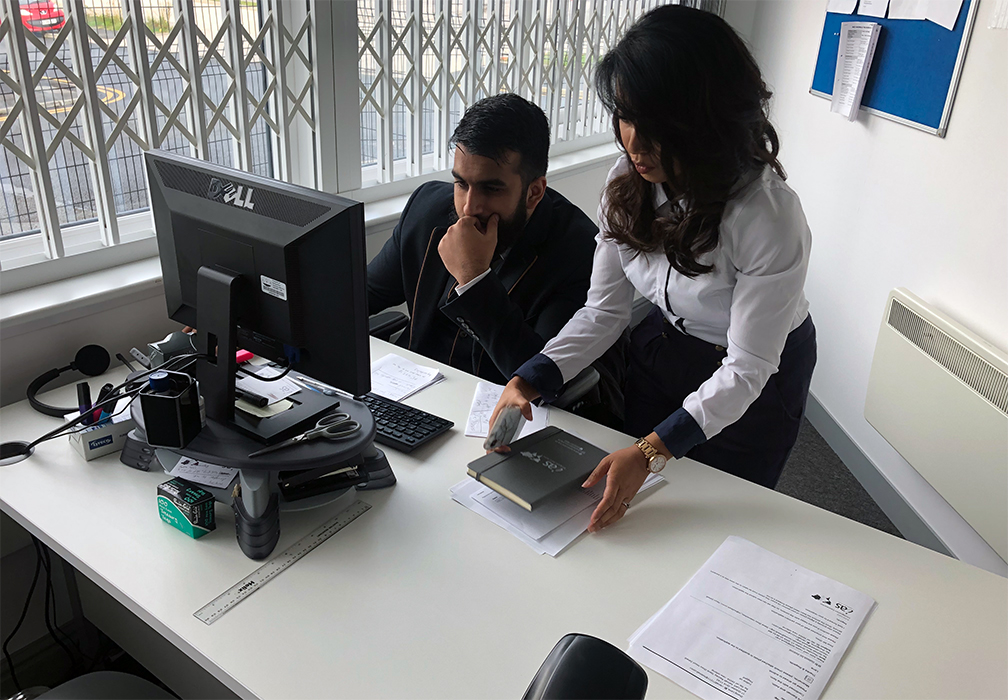 The Fast Track Package
Our Fast-Track Application Package is a premium service for those who need to submit their application in time with their deadlines. Your case will become a top priority for our lawyers and you will benefit from our highest-quality services.
Request the Fast Track Package
The Appeal Package
By choosing our Appeal Package, you can rely on our lawyers' legal knowledge and experience to ensure you have the highest chance of a successful appeal. We will also fully represent you in any hearings/tribunals.
Request the Appeal Package
Related pages for your continued reading.