Canadian PR: Becoming a permanent resident in Canada
If you want to make Canada your permanent home then you will need to obtain permanent residence status, find out more about how to apply for Canadian PR.
For assistance with your application for permanent residence, get in touch with our expert immigration lawyers today at +1 844 290 6312.
Obtaining permanent resident status in Canada
Obtaining Canadian permanent residence (PR) status will allow you to live, work and study in Canada indefinitely. Every year, thousands of foreign nationals are successfully granted a PR card by the Canadian Government and the number of applicants accepted is growing each year.
Unlike many other countries, Canada has a wide variation of immigration routes that offer permanent residency. The routes to becoming a permanent resident include:
Permanent Residence for caregivers
Permanent Residence on humanitarian and compassionate grounds
To be eligible for permanent residency you will need to meet certain requirements depending on the route you choose. Temporary Residence Permit holders can also be eligible for permanent residence status if they meet certain residency obligations.
If you are granted permanent residency you will be given a Canadian PR card that is usually valid for 5 years and can be renewed after this time.
"I'm very happy with the standard of training received on the OISC Level 1 course, i passed my exam. Thank you!"
"My application was approved and a huge weight has been lifted from our shoulders this year "
"We used this service for the spouse visa extension application to assure that all the information was valid and correct."
Express Entry
Canada's Express Entry system is one of the easiest ways to obtain Canadian permanent resident status, it is a points-based immigration program that allows foreign skilled workers to apply for permanent residence in Canada. A foreign worker can be eligible for Express Entry through one of the three economic immigration programs, they include:
To be eligible for Express Entry through the above programs you will need to demonstrate a knowledge of the English or French language, prove that you have enough money to settle in Canada and be admissible to Canada.
If you meet these minimum requirements you will then be ranked in the Express Entry Pool using a points-based system. Your Comprehensive Ranking System (CRS) score is based on the following qualities:
Skills
Education
Language ability
Work experience
Other factors
The total number of points that can be scored is 100 and the pass mark as of 2023 is 67. Candidates with the highest rankings in the Express Entry Program will be invited to apply for permanent residency.
Business Immigration
Canada's Business Immigration Program offers permanent residency to successful and experienced business people and investors who are looking for new opportunities and challenges in Canada. There are two types of programs that make up the Business Immigration Program, they include:
The Start-up Visa Program is for overseas entrepreneurs who are able to start a business in Canada that is innovative, creates jobs for Canadian citizens and can compete on a global scale. To apply for the Start-up Visa you must have an eligible business, get a letter of support from a designated organization and meet English or French language requirements.
To be eligible to immigrate to Canada permanently as a self-employed person you must have at least two years of relevant experience in cultural activities or athletics and you will also need to be able to make a significant contribution to the cultural or athletic life in Canada.
Permanent residence through family
If you have a family member who is a Canadian citizen or permanent resident then you may also be able to obtain permanent resident status through family sponsorship.
Canadian Citizens and permanent residents can sponsor the following types of family members to join them in Canada permanently:
Spouses
Conjugal or common-law partner partners
Dependent children
Parents
Grandparents
Canadian citizens can also sponsor siblings, nieces, nephews and orphaned grandchildren if they are unmarried and under the age of 18.
To be eligible to obtain permanent residence through family sponsorship your Canadian citizen or resident family member must meet certain requirements. They must be over the age of 18, currently residing in Canada and need to be able to prove that they can financially support you whilst in Canada. They must also not be bankrupt, incarcerated or facing a removal order if they are a permanent resident.
Provincial Nominee Program
The Provincial Nominee Program is a pathway to permanent residency for overseas nationals looking to live in a certain province or territory of Canada. The Provincial Nominee Program is also one of the economic immigration programs managed under the Express Entry system.
The Provincial Nominee Program varies depending on the province and territory, each province has its own "streams", these are immigration programs that target certain groups such as students, business people or skilled workers. To be eligible for a Provincial Nominee Program you will generally need to prove that you can contribute to the local economy and that you intend to settle in the province you are applying for. However, the requirements for the Provincial Nominee Programs vary as each province looks for applicants that meet the specific needs of their own labour market.
Provincial Nominee Programs are available in the following provinces and territories:
Alberta
British Columbia
Manitoba
New Brunswick
Newfoundland and Labrador
Northwest Territories
Nova Scotia
Ontario
Prince Edward Island
Saskatchewan
Yukon
Permanent Residence for caregivers
There are a number of programs that can act as a route to permanent residency for caregivers in Canada.
The Home Child Care Provider Pilot and Home Support Worker Pilot give caregivers the opportunity to become permanent residents after they have obtained a year of eligible work experience in Canada. To be eligible applicants must also meet certain language and educational requirements.
The Live-in Caregiver Program (LCP) is closed to new applicants so you can only immigrate to Canada using this route if you have two years of experience and you are already working in Canada with a Live-in Caregiver work permit or if you were approved for your first LCP work permit on or before November 30, 2014.
Permanent Residence on humanitarian and compassionate grounds
If you are not eligible to apply for permanent residence using any of the previously mentioned routes then you may be able to do so on humanitarian and compassionate (H&C) grounds.
Humanitarian and compassionate grounds usually only apply in exceptional circumstances, if you make a permanent residence application on this basis it will be assessed using the following factors:
How settled you are in Canada
Whether you have any family ties in Canada
The best interests of any children involved
The consequences if the request was not granted
Only those who are currently living in Canada can apply for permanent residency using humanitarian and compassionate grounds. You will not be eligible if you are a Canadian citizen or permanent resident, you have already submitted an H&C application, you have already made a refugee claim or if you became a designated foreign national within the last 5 years.
Switching from a Temporary Residence Permit to Canada PR
Holders of a Temporary Residence Permit in Canada can also be eligible to become permanent residents. To be eligible for PR as a Temporary Residence Permit holder you must:
Not be inadmissible on any grounds other than those for which the original TRP was issued
Hold a valid Temporary Residence Permit
Have resided continuously in Canada under a permit for between three to five years, depending on the permit you hold.
If you are applying for PR as a Temporary Residence Permit holder you cannot include accompanying family members in your application. If you had any family members who accompanied you when you originally entered Canada they would have obtained their own Temporary Residence Permit. So to be considered for permanent residence they will need to submit their own application.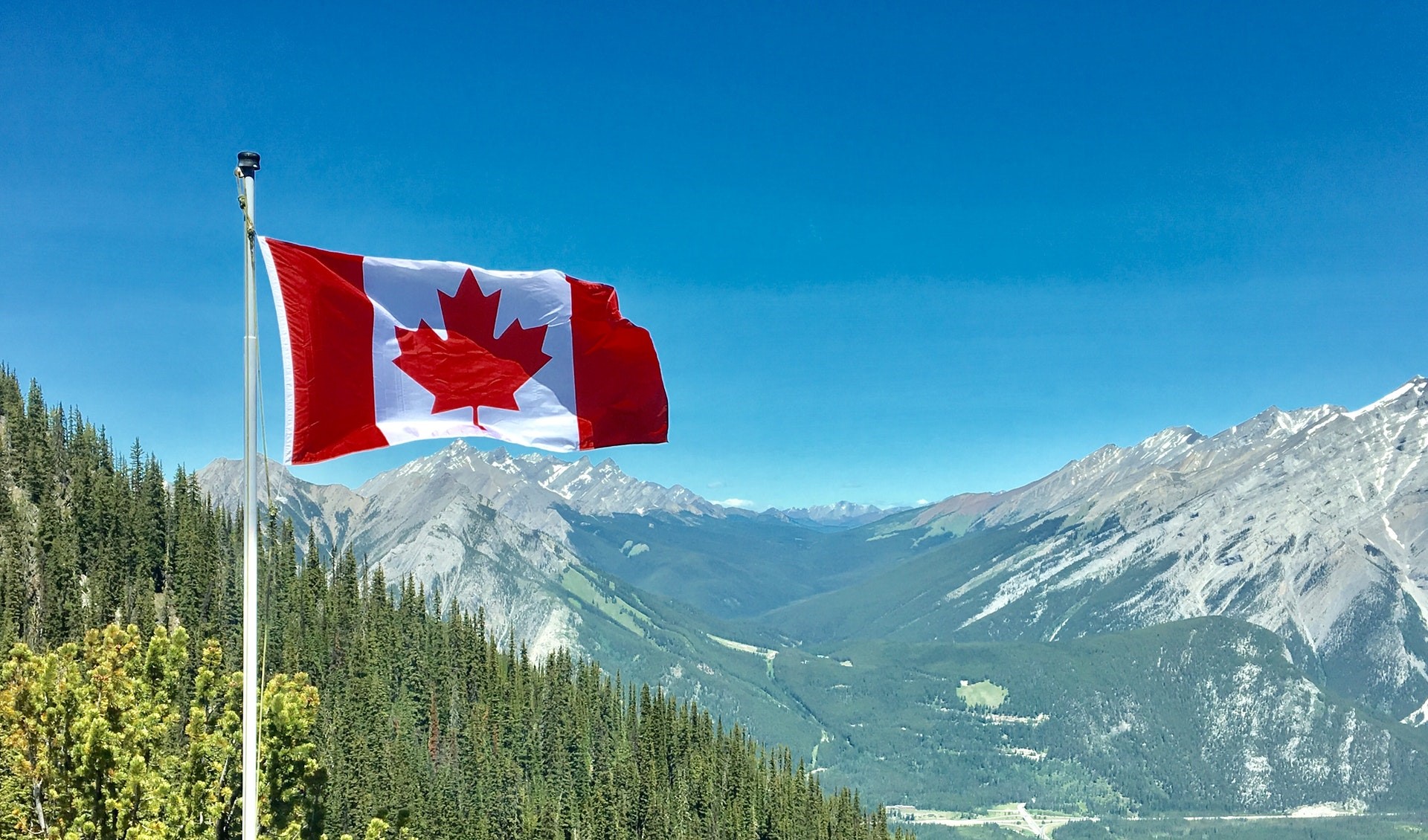 How can Total Law help?
We can help you if you wish to immigrate to Canada as a permanent resident. Navigating the process of becoming a Canadian permanent resident can be overwhelming, there are many options to choose from and it's important to choose the right one to give you the best chance of securing permanent residence status.
Our immigration lawyers offer reliable and professional immigration advice. We can assess whether you are eligible to become a permanent resident of Canada and can advise you about the best immigration options available to you.
Once you have chosen which permanent resident route you would like to apply for, we can assist you with your application. Our lawyers can help you to fill in all of the necessary paperwork and will also make sure that you have all of the documents and supporting evidence that you will need for a successful application.
We can also liaise with Immigration, Refugees and Citizenship Canada on your behalf if any complications arise during the application process.
If you want to live in Canada temporarily, our lawyers also provide assistance with a range of temporary visas for Canada. For more information about how we can help you with the Canadian immigration process, get in touch today on +1 844 290 6312.
Advice Package
Comprehensive immigration advice tailored to your circumstances and goals.
Application Package
Designed to make your visa application as smooth and stress-free as possible.

Fast Track Package
Premium application service that ensures your visa application is submitted to meet your deadline.
Appeal Package
Ensure you have the greatest chance of a successful appeal. We will represent you in any case.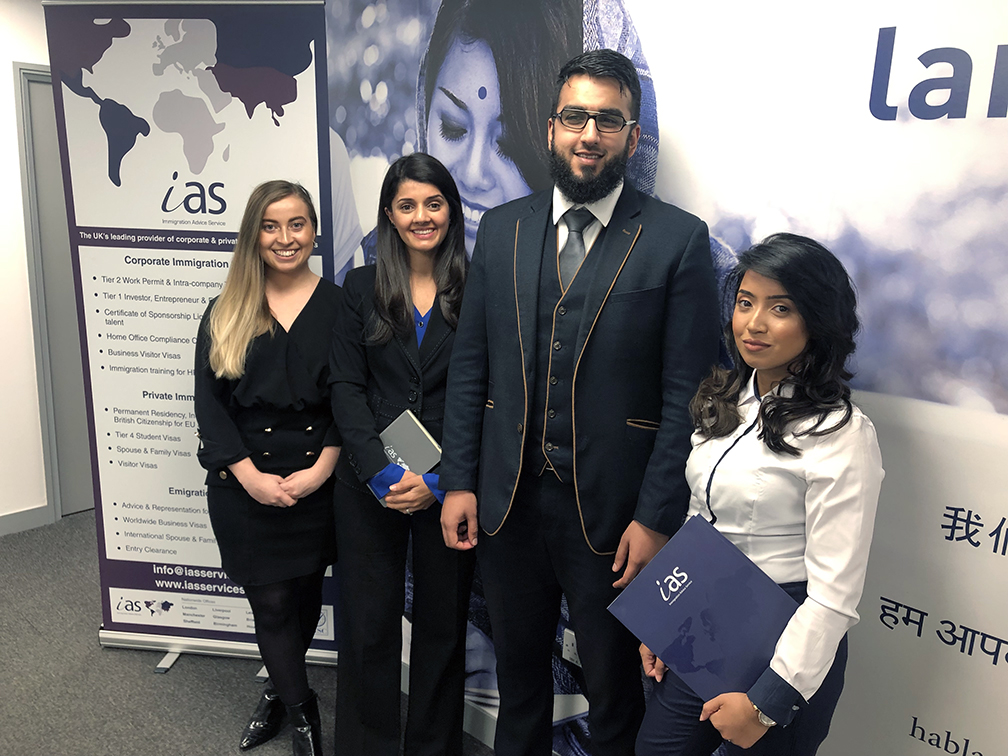 The Advice Package
During this untimed Advice Session with our professional immigration lawyers in London, you will receive our comprehensive advice, completely tailored to your needs and your situation.
Request the Advice Package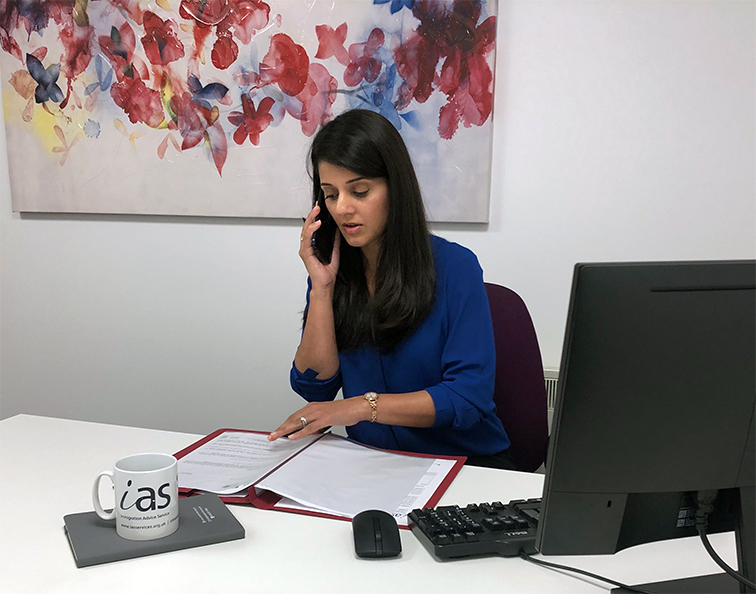 The Application Package
With our Application Package, your dedicated immigration lawyer will advise you on your application process and eligibility. Your caseworker will then complete and submit your forms to the Home Office on your behalf.
Request the Application Package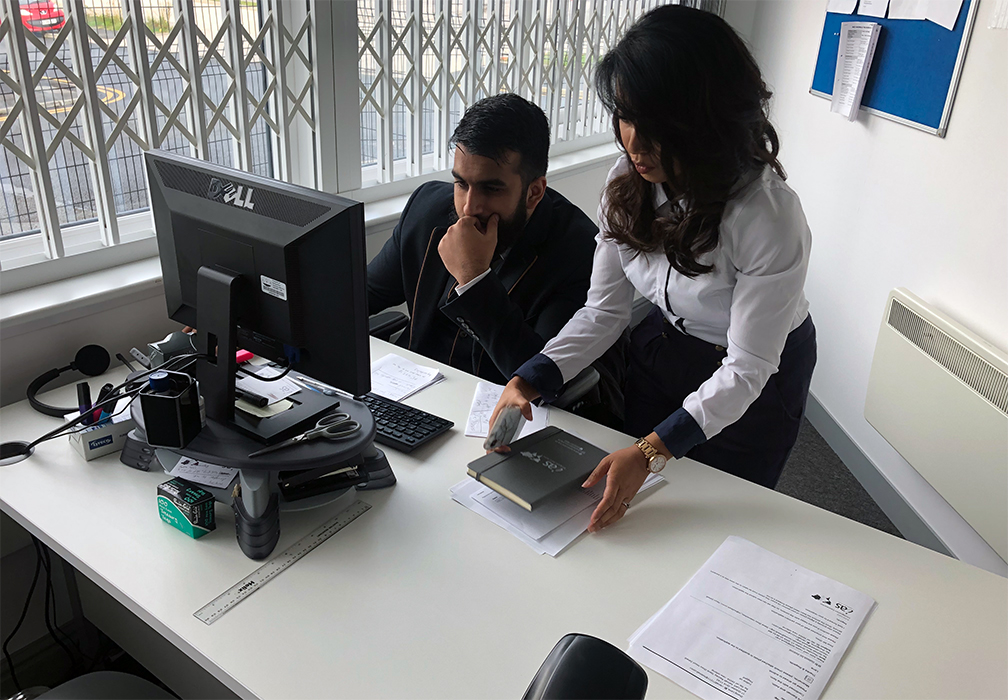 The Fast Track Package
Our Fast-Track Application Package is a premium service for those who need to submit their application in time with their deadlines. Your case will become a top priority for our lawyers and you will benefit from our highest-quality services.
Request the Fast Track Package
The Appeal Package
By choosing our Appeal Package, you can rely on our lawyers' legal knowledge and experience to ensure you have the highest chance of a successful appeal. We will also fully represent you in any hearings/tribunals.
Request the Appeal Package
Related pages for your continued reading.
Frequently Asked Questions
A PR card is a Permanent Residency card given to Canadian permanent residents. When travelling it is important that you hold a valid PR card as you will need it to prove your permanent resident status when you enter Canada again.
Most PR cards are valid for 5 years, the validity of your card will be printed on the front. When your PR card expires you must renew it before you travel out of Canada. If you are currently outside of Canada and your card is not valid then you will need to apply for a Permanent Resident Travel Document (PRTD) to enter Canada.
No, your Canadian permanent resident status does not expire even if your permanent resident card is no longer valid. Permanent resident status can only be lost through an official process, this may happen if you don't meet the Canadian PR residency obligation. You can also voluntarily renounce your permanent residence status.
There are several immigration routes that lead to becoming a permanent resident in Canada, they include:
Express Entry
Business Immigration
Family Immigration
Canadian Experience Class
Provincial Nominee Program
Permanent Residence for caregivers
Permanent Residence on humanitarian and compassionate grounds
You can get PR in Canada if you meet the requirements for any of the above routes or if you have lived in Canada on a temporary visa for either 3 or 5 years.
The application fee for permanent residence varies depending on the route that you use to apply. For most approved applications you must pay a right of permanent residence fee (RPRF), this is $500. As well as this there are also processing fees that vary by route.
If applying for the Business Immigration Program the processing fee is $1575. if applying for Express Entry, including the Provincial Nominee Programs, the processing fee will be $825. There is a range of other fees for other types of PR applications. There will also be additional fees for any family members you intend to bring to Canada.