Federal Skilled Worker Program
The Federal Skilled Worker Program is an immigration program designed to allow thousands of workers to enter Canada every year, based on their ability to become an established piece of Canada's workforce.
If you would like more information call us on +1 844 290 6312 for assistance and support with understanding and applying for the Federal Skilled Worker Program.
What is the Federal Skilled Worker Program?
The Federal Skilled Worker Program is a flagship immigration plan that allows individuals who could be considered valuable to Canada's workforce to enter the country.
It is designed for professionals and skilled workers from around the world who wish to immigrate to Canada permanently to work within the country. Those who apply can also apply with their spouse, partner and dependent children.
Candidates are chosen through entering the Express Entry pool. Skilled workers are then selected for the program based on their education, work experience, knowledge of English and/or French along with other factors
"I'm very happy with the standard of training received on the OISC Level 1 course, i passed my exam. Thank you!"
"My application was approved and a huge weight has been lifted from our shoulders this year "
"We used this service for the spouse visa extension application to assure that all the information was valid and correct."
What is Express Entry?
Since 2015, using Express Entry has been the first step in immigrating to Canada permanently for programs such as the Federal Skilled Worker. This system primarily allows Immigration, Refugees and Citizenship Canada (IRCC) to carefully select individuals that they find suitable for particular programs.
The first step for this program would be to create a profile on the Express Entry system. This makes a formal 'Expression of Interest' to settle in Canada, which will then lead to your profile being checked, scored and ranked under the Comprehensive Ranking System (CRS) based on the information you have given.
The IRCC will then invite you to enter the Federal Skilled Worker Program if you score well enough. It is not possible to apply to this program directly, you must be invited.
How Does the Federal Skilled Program Work?
When creating your Express Entry profile, you will be scored on some minimum requirements for the program. These requirements are;
Skilled work experience
Language ability
Education
It is necessary that you meet all the requirements in this section to be invited to be on the Program. If you are successful in meeting the requirements, you will then be assessed on 6 main factors. These include;
Age
Education
Work experience
Whether you have a valid job offer
English and/or French language proficiency
Adaptability (how well you could settle in Canada)
These factors are graded as part of a 100-point grid that is used to decide whether you are eligible enough for the Federal Skilled Worker Program. The better you do in each factor, the more points you will receive.
Currently, the pass mark for the program is 67.
What Documents are Required?
When creating and submitting your Express Entry profile, you will need a number of documents. This includes;
A passport or valid travel document- if you are Venezualan you may have additional steps to fill out on you profile
Your language test results
Your proof of Canadian education or an education credential assessment report
A provincial nomination (if applicable)
A written job offer from your prospective employer (if you have one)
Proof of work experience
A certificate of qualification in a trade occupation issued by a Canadian territory or province (if you have one)
Proof that you have financial suitability and adequate funds to support you whilst in Canada
If you are then invited to the Federal Skilled Worker Program, you may need some of these documents;
Police certificates
Medical exams
Proof of funds
Birth certificate
Use of representative form or a Common Law Union form
Marriage/divorce/death/adoption certificates
What Type of Occupations Can I Enter Under the Program?
Canada has opened up this program to a very diverse range of skilled workers. There are 3 categories of workers that can enter using this program, categorised as Skill Type 0, A or B.
Skill Type 0 includes;
Management jobs- restaurant managers, retail and wholesale trade managers, managers in food service and accommodation etc
Skill Type A includes;
Professional jobs that usually require a university degree- Information Technology occupations, engineering and construction jobs, legal occupations etc
Skill Type B includes;
Technical and skilled trades that require a college diploma or apprentice training- chefs, plumbers, office workers, retail salespersons etc
What is the Eligibility Criteria for the Federal Skilled Worker Program?
When entering the Express Entry pool, as discussed there are certain minimum requirements that you must meet to progress to the point of being invited into the Federal Skilled Worker Program.
Skilled Worker Experience
Skilled Worker Experience means that you have worked in one of the eligible National Occupational Classification (NOC) areas; Skill Type 0 (managerial jobs), A (professional jobs) or B (technical and skilled trade jobs).
It is essential that you showcase that while working within your occupation, you performed the duties that are set out in the lead statement of the NOC description of your job role.There are also a number of criteria that you must fulfil within your skilled work experience, such as;
You must have experience in the same job as the one you are using for your immigration application
You must have had the experience in the role within the last 10 years
You must have been paid for the work
You must have had at least one year of continuous work in the role or equivalent to 1560 hours of work. This can be done in several ways;

Full time at 1 job- approx 30 hours a week for 12 months
Equal amount in part time work- 15 hours a week for 24 months, or multiple part time jobs that build up to the required 1560 hours
Student work experience- can count if you were paid, it was continuous and meets all other eligibility criteria
Language Ability
To be successful in the Express Entry Pool you must;
Have taken approved language tests in English or French for reading, listening, writing and speaking
Have a minimum score of Canadian Language Benchmark 7 in all 4 areas
Enter your test results in the Express Entry profile.
When completing the language tests, they are valid for 2 years after the date they were taken. It is imperative that they are valid on the day you apply for a permanent residency.
Education
If you went to school in Canada, you must provide a diploma, certificate or degree from a Canadian secondary school or post secondary institution.
If you received your education overseas, you must;
Have a completed credential
Have an Education Credential Assessment (ECA) for immigration purposes from a designated organization that shows that your education is equal to that of a completed certificate, diploma or degree from a Canadian institution.
Application Process
Step 1: Check that you are eligible
Make sure that you think you will fit all of the eligibility criteria before creating an Express Entry profile.
Step 2: Collect all the required documents for your application
This includes ID, Language Proficiency Certificates and Educational Credentials Assessments.
Step 3: Create your Express Entry profile
This can be done on the IRCC website.
Step 4: Improve your profile
If you do not reach the minimum pass score for your profile, you can work on improving your profile. Thai could be done by re-taking language tests or completing more work experience
Step 5: Receiving an invitation to apply for the Federal Skilled Worker Assessment
This allows you to submit an application for permanent residence for yourself, spouse/partner and dependents. You will have 60 days to complete the application.
Step 6: Complete background checks, medical exams and submit an e-application
You will need to be screened for criminal records, and have undertaken a medical exam with an IRCC recognized panel physician. Your e-application must also include work reference letters from previous employers.
Step 7: Your e-application is reviewed, and you receive confirmation of permanent resident status
80% of applications for this Program are processed in under 6 months. If you are successful, you can travel to canada and then apply/collect your permanent residence card.
Advice Package
Comprehensive immigration advice tailored to your circumstances and goals.
Application Package
Designed to make your visa application as smooth and stress-free as possible.

Fast Track Package
Premium application service that ensures your visa application is submitted to meet your deadline.
Appeal Package
Ensure you have the greatest chance of a successful appeal. We will represent you in any case.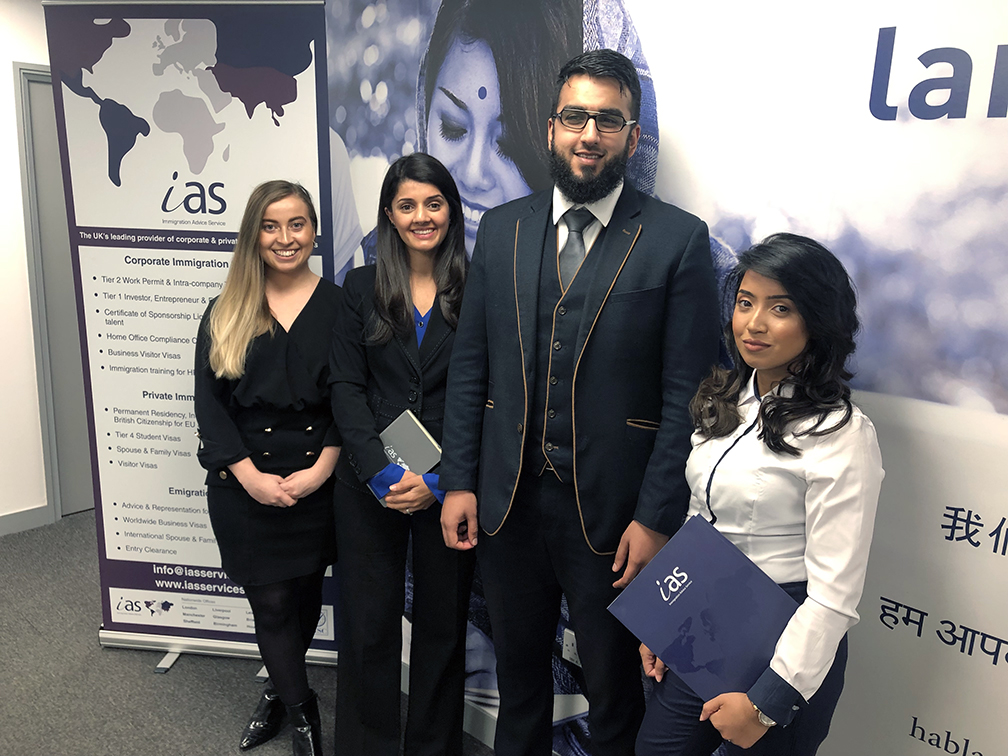 The Advice Package
During this untimed Advice Session with our professional immigration lawyers in London, you will receive our comprehensive advice, completely tailored to your needs and your situation.
Request the Advice Package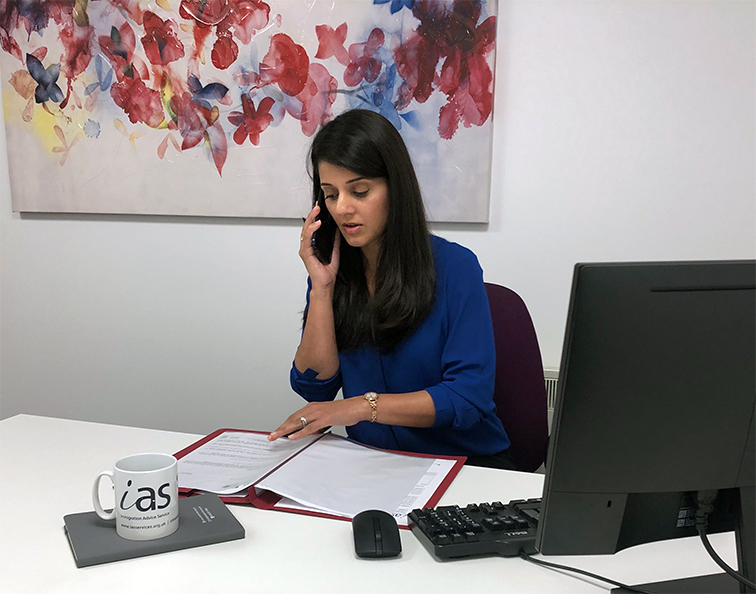 The Application Package
With our Application Package, your dedicated immigration lawyer will advise you on your application process and eligibility. Your caseworker will then complete and submit your forms to the Home Office on your behalf.
Request the Application Package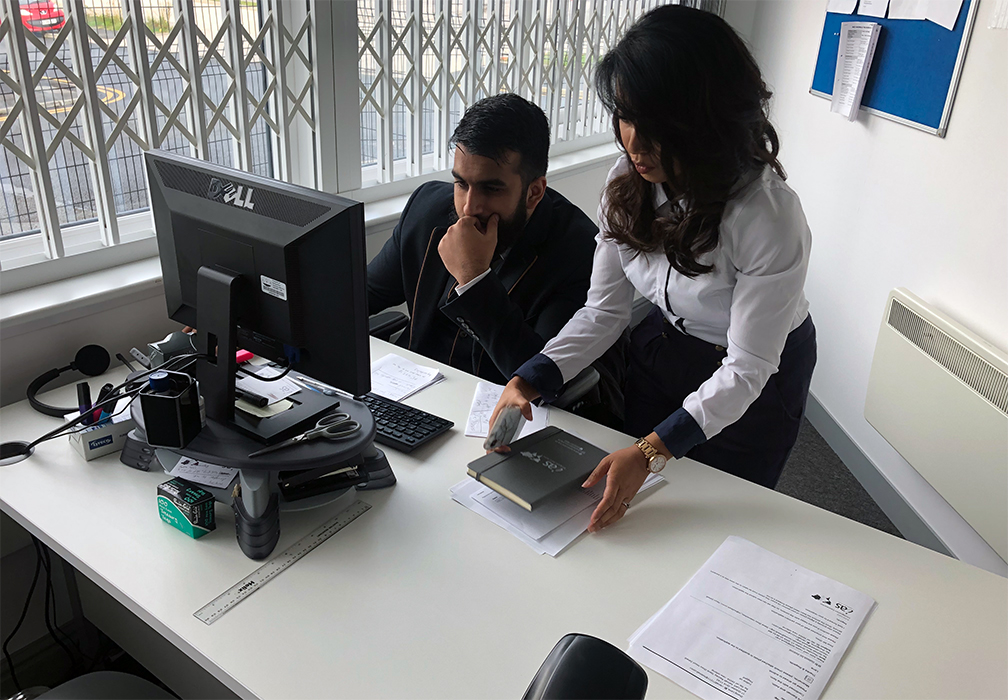 The Fast Track Package
Our Fast-Track Application Package is a premium service for those who need to submit their application in time with their deadlines. Your case will become a top priority for our lawyers and you will benefit from our highest-quality services.
Request the Fast Track Package
The Appeal Package
By choosing our Appeal Package, you can rely on our lawyers' legal knowledge and experience to ensure you have the highest chance of a successful appeal. We will also fully represent you in any hearings/tribunals.
Request the Appeal Package
Related pages for your continued reading.
Frequently Asked Questions
No you can not. You must plan to live outside the province of Quebec. This province selects its own skilled workers, and if you plan on residing there, you will need to use their application process and system. For example, the Quebec Skilled Worker Program is equivalent to the Federal Skilled Worker Program in Quebec.
Yes, it is possible to calculate roughly what federal skilled worker points you would receive. There are resources you can use that break down each section and what points you will receive.
This could be helpful to look at as it could give you a chance to go away and improve your chances of getting more points. This may then make the application process for you shorter and easier.
The Canadian government expects federal skilled workers to have a particular amount in savings before they can get permanent residence in Canada.
If you don't have an offer of arranged employment in Canada, you must declare sufficient settlement funds when they are in the pool. Note that you can't just declare you have an amount and leave it as that; if you are invited to apply for permanent residence, you must come with proof of those funds such as bank statements and the likes.
Here are the financial requirements:
| Number of family members | Required funds (in CAD) |
| --- | --- |
| One | $13,310 |
| 2 | $16,570 |
| 3 | $20,371 |
| 4 | $24,733 |
| 5 | $28,052 |
| 6 | $31,638 |
| 7 | $35,224 |
| Each additional family member, after seven | $3,586 |
When applying for the Federal skilled worker class, there are some processing fees that you will have to pay. These are separate from the amount you should have as settlement funds. Here are the processing fees in CAD:
Right of permanent residence fee for applicant – $1365
Right of permanent residence fee for spouse, common-law or conjugal partner – $1365
Fee for dependent child under 22 years of age or dependent over 22 who is unable to support themselves financially due to a physical or mental condition – $230
Total Law is made up of a team of expert lawyers with expertise on how to successfully apply for Programs such as the Federal Skilled Worker.
By getting in contact with us on … our lawyers could help you work out your eligibility points, support you setting up your Express Entry profile. They could also advise you on how to improve your profile, what documents you will need and how best to navigate the application process.