Stamp 6 Ireland - Dual Citizenship Stamp
The Stamp 6 visa Ireland will give the holder permission to stay in Ireland if they have dual nationality or citizenship. When in possession of this stamp, the holder may reside in Ireland without condition. Dual citizenship in this instance indicates Irish citizenship and another. Those who have a Stamp 6 will hold or have the right to hold an Irish passport.
For more information or assistance with the Stamp 6, call us on +353 061 518 025 or contact us online.
What is a Stamp 6?
Irish citizens who are naturalised and have dual citizenship are those entitled to a Stamp 6. This may also be referred to as an ability to remain within Ireland 'without condition,' if they meet the Stamp 6 Ireland requirements.
The Stamp 6 will be placed within a non-Irish passport upon the successful request of permission to reside in Ireland without condition.
If you hold a Stamp 6, you may enter and leave Ireland freely. You can enjoy all of the usual benefits of Irish citizenship.
For more information or advice on Stamp 6, contact our Ireland immigration experts. Call us on +353 061 518 025 or contact us online via live chat.
"I'm very happy with the standard of training received on the OISC Level 1 course, i passed my exam. Thank you!"
"My application was approved and a huge weight has been lifted from our shoulders this year "
"We used this service for the spouse visa extension application to assure that all the information was valid and correct."
Stamp 6 Conditions
There are a few different ways in which one can be eligible for a Stamp 6 application, and these include:
Through your parents: If one of your parents was born in Ireland, you would be eligible and therefore must provide your mother or father's long-form civil birth certificate, your mother's civil marriage certificate if applying through your mother, your own long-form civil birth certificate and your current passport.
Through your grandparents: If either of your grandparents were born in Ireland or on the island or Ireland you must provide their foreign birth registration certificate issued by the Department of Foreign Affairs and their current passport.
By naturalisation or post-nuptial citizenship: If you have been naturalised as an Irish citizen through this method you must provide your current passport and original certificate of naturalisation, PNC certificate or current Irish passport.
How to apply for a Stamp 6
If you hold a dual citizenship – Irish citizenship and one other, you may apply for the Stamp 6. In order to qualify you must hold or have the right to hold an Irish passport.
There is currently no application form required for a Stamp 6 permission.
You can send Stamp 6 applications via post to the following address:
Stamp 6 Application – Unit B
Unit B – Domestic Residence and Permissions Division
Immigration Service Delivery
Department of Justice
13-14 Burgh Quay
Dublin 2 D02 XK70
Ireland
How Long the Stamp 6 Process Will Take
Applications will generally take between 6 and 12 months.
Cost of Stamp 6
There is no fee for obtaining a Stamp 6 permission.
For more information or assistance with the Stamp 6 application, call us on +353 061 518 025 or contact us online.
Conditions for Obtaining a Stamp 6 Permission through Naturalisation
Overview
The decision of who may obtain Irish citizenship through naturalisation will be made by the Immigration Service Delivery. This decision is made on the behalf of the Minister of Justice who ultimately has absolute control over who is granted naturalisation.
Applicants must meet the criteria regarding age, character, residence in the state, and intentions for the future.
Age
You must be at least 18 years of age if applying for yourself. Adults may apply for children under 18. Children who may be eligible are as follows:
Those who were born in Ireland after 1 January 2005 however did not qualify for citizenship by birth.
Those who are of Irish descent or Irish associations.
Those whose parents are citizens by naturalisation.
Character
You must be deemed to be of good character, and will be asked to state examples that would not reflect good character. You will be given the opportunity to explain what led to any prior court or police actions.
The Minister will receive information about all applicant's:
Existing criminal records.
Ongoing investigations.
Pending criminal cases.
Cautions or related warnings.
Certain civil cases.
Driving offences.
Residence in the State
Reckonable residence refers to the duration of stay in Ireland that will count towards being eligible.
In order to be eligible, applicants will need to have had:
A continuous reckonable residence in the state of one year before the date they are applying for naturalisation.
A total reckonable residence in the state of four years in the last eight years before the final continuous one-year residence.
Applicants may leave Ireand for up to six weeks in total per year, and they will still be considered a resident in that year. They may then need to wait until the following year to apply if they have spent over six weeks outside of Ireland in the year right before their application.
Young adults between 18 and 23 who entered Ireland legally with family members, may use their parents' reckonable residence if they do not meet the requirements themselves.
These young adults must be dependent on their parents and either be in school or have gone straight to third-level college after school in Ireland.
Nationals of the EEA, the UK and Switzerland will not need to calculate reckonable residence when they are applying. They will just need to show proof of residential history within Ireland.
Additionally, they will not need to register for an Irish permanent residence permit because all periods of their residence in Ireland will count towards naturalisation.
Either a spouse or civil partner of an Irish citizen will be eligible to apply for naturalisation after three years of marriage or civil partnership, and three years of reckonable residence within Ireland.
Anyone granted refugee status will be eligible to apply for Irish citizenship through naturalisation after they have three years of residence in the state from their date of arrival.
Future Intentions
Those who are successful in their applications will have to reside within Ireland after naturalisation and keep Irish citizenship while residing abroad for a temporary period. They will need to make a declaration of fidelity to the nation and loyalty to the State.
Successful applicants must attend a citizenship ceremony in which they will swear to observe the laws of Ireland and respect the democratic values.
The Minister for Justice is able to wave conditions for naturalisation if applicants:
Are of Irish descent or associations.
Are a parent or guardian who is making the application on behalf of a child of Irish descent or associations.
Are naturalised parents who are making the application on behalf of a minor.
Are the spouse or civil partners of an Irish citizen or naturalised individual.
Have been a resident abroad within the public service.
Are recognised as a refugee or stateless person.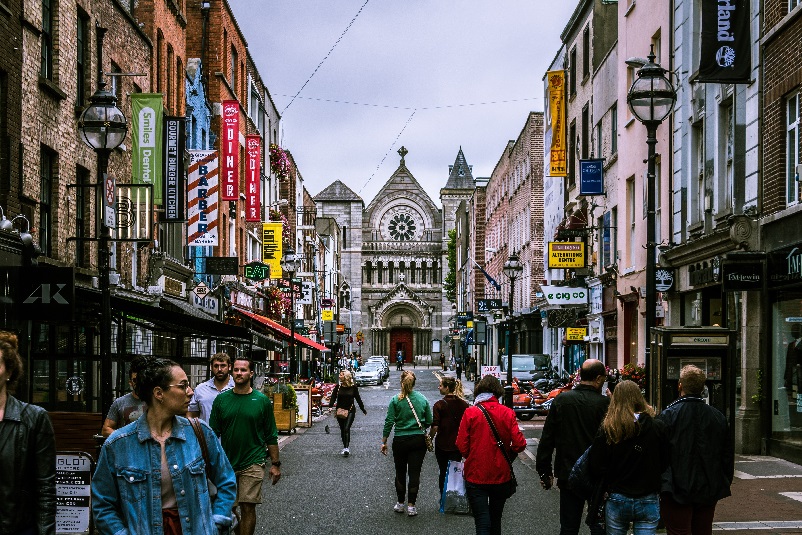 Filling in your Naturalisation Application Form for Stamp 6
The most efficient way to apply to become an Irish citizen by naturalisation is by downloading an application form online.
The different types of online form include the following:
Form 8 – For persons who are at least 18 years of age.
Form 9 – To be filled in on behalf of a minor child of a naturalised Irish citizen.
Form 10 – To be filled in online by the parents of a minor child or Irish descent or associations.
Form 11 – To be filled in online by the parent or guardian of a minor child born in Ireland who was not entitled to Irish citizenship when born.
It is important to go through each note attached to the forms, and write 'N/A' for questions that do not apply to you. You will be permitted to use professional immigration lawyers if you prefer.
Lastly, you will need to find Irish citizens who are able to give their honest opinions about your character as an applicant, they will act as your referee and submit details along with a signature.
Gathering Supporting Documentation for Stamp 6 Permission through Naturalisation
You will need to provide specific documents on your application form which will identify you and determine the history of your residence.
You must also send a full-colour copy of your passport. This must have been certified by a solicitor, commissioner for oaths or a notary public.
The other documents which will need to be certified as true copies are:
Your birth certificate.
Your spouse's birth certificate (in the instance that the application is based on marriage to a citizen of Ireland).
Your marriage or civil partnership certificate (in the instance that the application is based on your marriage to a citizen of Ireland).
If you are an adult applicant you will have to apply for and include a tax clearance with your application form. This will be used to prove that there are no issues with your tax affairs. If you have never worked in Ireland you may include a note that explains an inability to provide a tax clearance certificate.
Making a Declaration
All applicants will have to provide a written statutory declaration in which they swear that all details on their application form and supporting documents are accurate.
This statement will have to be witnessed by an authorised person such as a notary public, commissioner for oaths, lawyer or a peace commissioner.
In the instance that it is a spouse or civil partner who is an Irish citizen, they must make a statutory declaration if the application in question is based on the applicant's marriage or partnership with a citizen of Ireland.
Applicants must include two colour passport photos with their application form, and the chosen witness will put the date and their signature on the back.
Sending the Application and Paying the Fee for Becoming an Irish Citizen Through Naturalisation
All applicants should check to ensure that they have attached every supporting document and filled out their form accurately.
Upon completion of the application, a non-refundable fee of €175 must be paid. This can only be paid using a banker's draft.
This draft will be made out to the Secretary-General, Department of Justice. No other form of payment will be accepted for this application. Your application needs to be sent to the address specified on the form.
Processing time for Irish Citizenship by Naturalisation
Most applications will be processed by the Irish immigration system within 12 months. Within this time you might be required to send through more documents for further clarification.
All applicants will get a letter of acknowledgement and an application number. Applicants must be sure to inform Immigration Service Delivery.
What happens after applying for Irish citizenship by Naturalisation?
If your application is successful, you will then be asked to pay the certification fee. The Immigration Service Delivery will then send your Irish Residence Permit (if you are a non-EEA/EU or non-Swiss citizen).
Once this application process is entirely complete and you have been successful, you can then become an Irish citizen and apply for an Irish passport.
If your application ends up being unsuccessful, you will be provided with reasons for this negative result. If you are unsuccessful you may apply again, or utilise Irish immigration lawyers in order to gain a successful outcome.
The fee for applying for Irish citizenship by naturalisation is €175. Upon approval of this application the following fees will then apply:
Application on behalf of a minor – €200.
Widow, widower or surviving civil partner of an Irish citizen – €200.
Refugee, stateless person or programme refugee – No charge.
Others – €950.
How Can Total Law Help?
Total Law is an expert immigration law firm. We can help you with any Ireland visa and immigration matter, including obtaining a Stamp 6 and becoming an Irish citizen through naturalisation.
We will help you prepare a high-quality application and guide you through the whole process, ensuring that you have gathered every document required. Our expert team will make the whole process straightforward, and help you to obtain your required Stamp or citizenship.
For more information on how we can help you, please call us today on +353 061 518 025 or chat with us online via live chat.
Advice Package
Comprehensive immigration advice tailored to your circumstances and goals.
Application Package
Designed to make your visa application as smooth and stress-free as possible.

Fast Track Package
Premium application service that ensures your visa application is submitted to meet your deadline.
Appeal Package
Ensure you have the greatest chance of a successful appeal. We will represent you in any case.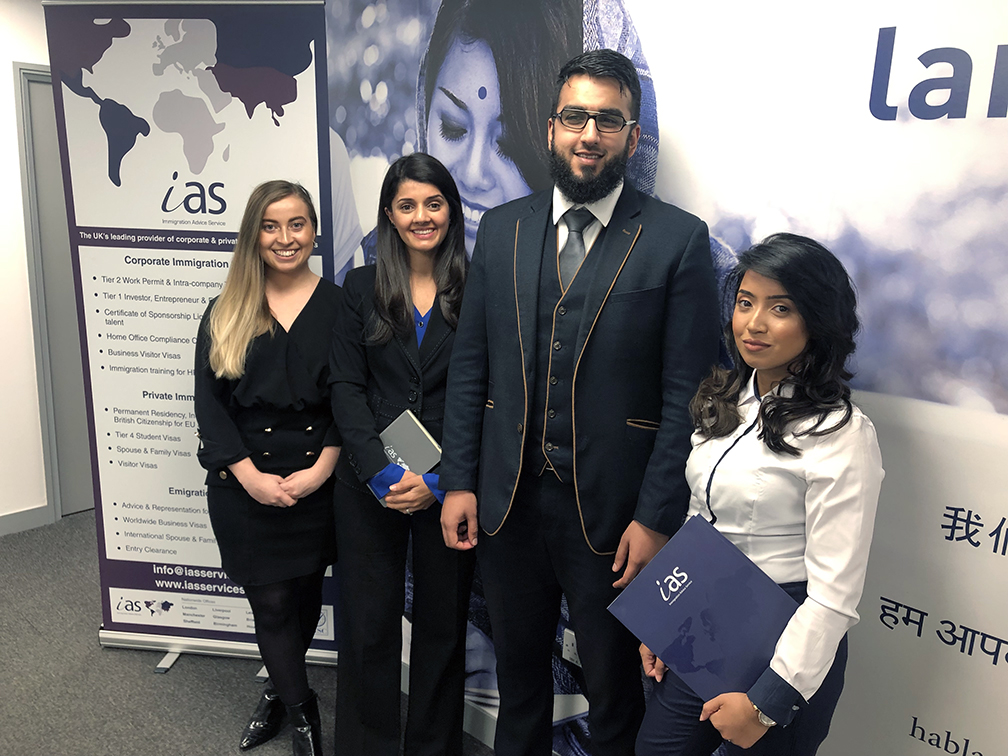 The Advice Package
During this untimed Advice Session with our professional immigration lawyers in London, you will receive our comprehensive advice, completely tailored to your needs and your situation.
Request the Advice Package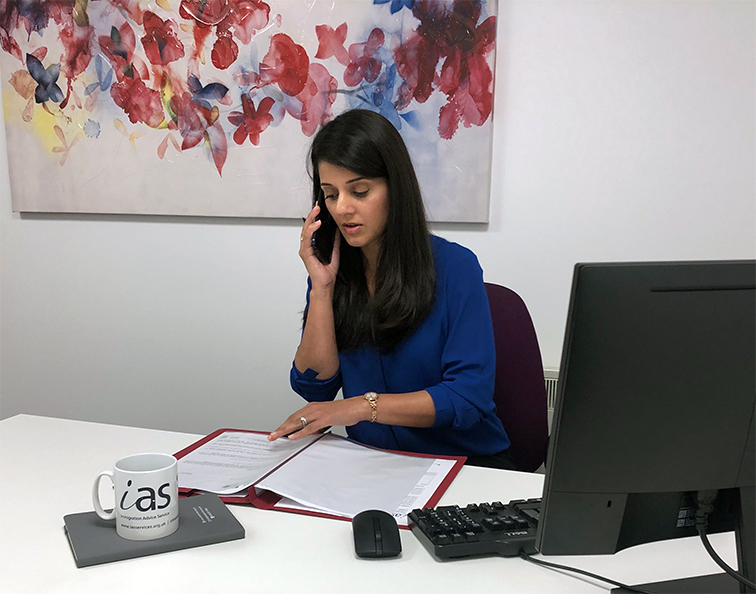 The Application Package
With our Application Package, your dedicated immigration lawyer will advise you on your application process and eligibility. Your caseworker will then complete and submit your forms to the Home Office on your behalf.
Request the Application Package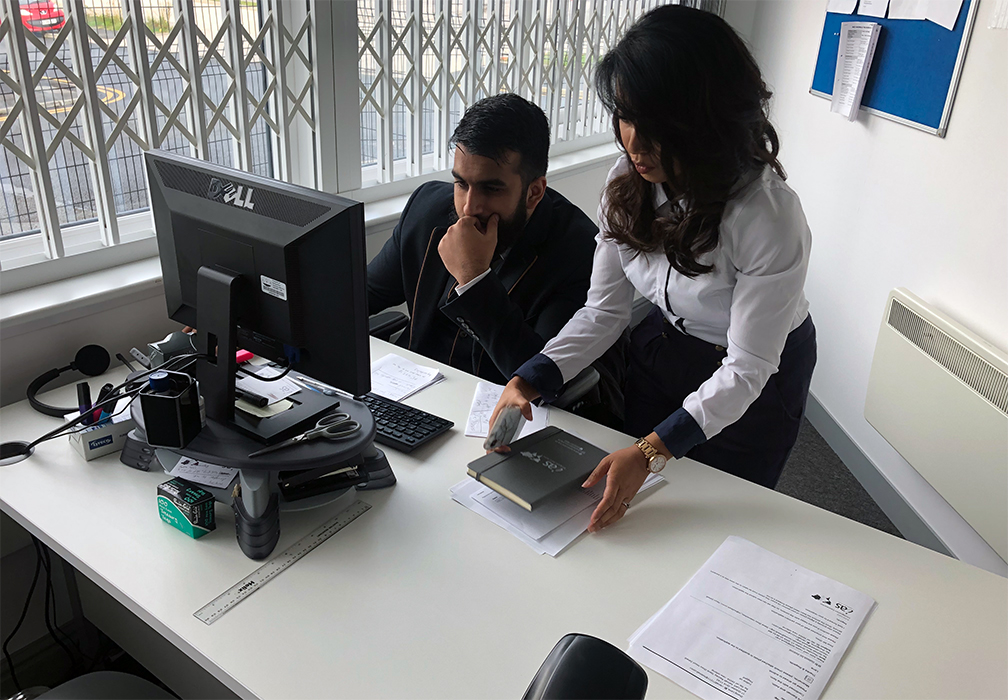 The Fast Track Package
Our Fast-Track Application Package is a premium service for those who need to submit their application in time with their deadlines. Your case will become a top priority for our lawyers and you will benefit from our highest-quality services.
Request the Fast Track Package
The Appeal Package
By choosing our Appeal Package, you can rely on our lawyers' legal knowledge and experience to ensure you have the highest chance of a successful appeal. We will also fully represent you in any hearings/tribunals.
Request the Appeal Package
Related pages for your continued reading.
Frequently Asked Questions
Yes, in order to renew the Stamp 6 permission you must provide your expired non-Irish passport with the Stamp 6 permission, your current non-Irish passport and your current Irish passport if you hold one.
If your certificate is lost or stolen you will need to write to the ISD Citizenship Division.
You will not get a replacement of your certificate, but you will get a statement that confirms that you are an Irish citizen. This service is free.
If your application gets approved you will normally be invited to a citizenship ceremony. This is where you will make your declaration of fidelity and loyalty. You will then get your certificate of naturalisation.