Training visa for Ireland
Foreign nationals who are from a country outside of the European Economic Area (EEA) and would like to attend a training course in Ireland will need to apply for an Irish Training Visa.
If you are planning a visit to Ireland and are in need of a visa, contact us today at (+353) 061 518 025 for assistance with your visa application. Our immigration experts are here to help you over the phone, in person, or online.
What is a Training Visa?
A Training Visa is a short stay visa that allows foreign nationals who are from a country that is outside the European Economic Area (EEA) to come to Ireland in order to participate and attend a training course for work or other professional development. The training course must be made on a 'company-to-company' basis here attendance is arranged and paid for by a company or organization to which the trainee belongs.
This short stay Training Visa, also known as a 'C visa' is valid for a stay of up to 90 days. If the training course is over 90 days long, the applicant may be able to apply for a long stay 'D visa' which is valid for up to 3 years.
"I'm very happy with the standard of training received on the OISC Level 1 course, i passed my exam. Thank you!"
"My application was approved and a huge weight has been lifted from our shoulders this year "
"We used this service for the spouse visa extension application to assure that all the information was valid and correct."
Who needs a Training Visa?
Foreign nationals who are from a country that is outside of the European Economic Area (EEA) will need to apply for an Irish Training Visa if they are coming to Ireland to participate in a training course.
Foreign nationals who are traveling to Ireland using a passport that is issued by a country where a visa is required. For a list of countries where a visa is required, visit the Department of Justice's webpage, here.
What does a Training Visa allow you to do in Ireland?
A Training visa allows the foreign national immigration permission to enter Ireland for the purposes of taking part in a training course for professional development. This visa does not allow the foreign national to take part in paid or unpaid work or rely on Irish public services.
Once the visa has expired, the visa holder must leave Ireland and return to their home country or the country to which they are a legal resident.
It should be noted that all Irish visas will be treated as a form of pre-clearance that grants permission to travel to Ireland. The decision to enter the country (immigration permission) will be subject to the decision of the Immigration Officers at Border Control who will inspect your visa upon arrival in Ireland.
What is the right Training visa for me?
The type of Training visa that you should apply for will depend on your personal circumstances and the length of the training course. For example, if the course you wish to participate in lasts less than 90 days, you should apply for a Short Stay Training Visa. Courses that are over 90 days will require a Long Stay 'D' Visa.
The specifics regarding what type of visa you should apply for will depend on the program in which you will be participating so make sure you have all the details and consult with an experienced immigration expert before starting your Training visa application. For example, foreign nationals who will be attending a nursing or midwifery training course must apply for their visa via the Atypical Working Scheme.
How do you apply for an Irish Training Visa?
Foreign nationals who would like to apply for an Irish Training Visa will need to apply from within their home country or the country from which they are a legal resident. All visa applications should be submitted at least 3 months before the intended travel to Ireland in order to be processed in time.
The application process for an Irish visa is fairly simple. All applicants will first need to fill out and submit their visa application form online at the AVATS Online Application Facility website. After the online application has been submitted, applicants will then need to pay the visa application fee and send in their passport and any other relevant supporting document for processing.
Information regarding what documents will need to be submitted and where they will need to be submitted will be provided to the applicant after they have submitted their application online along with a visa application transaction number that can be used to track your Irish visa application progress online
If the application is successful, an Irish visa will be placed in the applicant's passport or valid travel document and returned to the applicant at the address provided.
What documents are needed for this visa?
After you have completed your visa application online via AVATS, you will have 30 days to send the necessary supporting documents to an Irish visa application office. All documents must be original and in either English or the Irish language. Documents not in these languages will require certified translations to be accompanied along with the original documents. The list of supporting documents may include the following:
An application letter that states your full name, address, reasons for travel to Ireland, travel dates of entry and departure, and the names and addresses of any family members who are currently living in Ireland or any other EU country (including Switzerland). This application letter must be signed, dated, and include a commitment from the foreign national that he/she will obey the conditions of their visa, not rely on public services, and leave Ireland before their immigration permission expires. In addition, this letter must also include an estimated cost of the training course in Euros with separate estimates for costs and expenses which the foreign national and a third-party will pay for.
A letter from the applicant's employer or sponsoring organisation. This letter must contain a description of the training course, how it is necessary to your role in your sponsoring organisation, the starting and ending dates of the training course, and a statement regarding who is responsible for costs of the course, travel, accommodation, and living expenses.
A letter from the training company. The training company must send a signed and dated 'letter of invitation' that includes a description of the training course, the starting and ending dates of the course, and a statement regarding who is responsible for costs of the course, travel, accommodation, and living expenses. This letter must also state the foreign national as an attendee.
The visa applicant's accommodation plan. This should include everywhere the foreign national plans to stay in Ireland and the dates of stay. This accommodation plan should include printed reservation confirmations from hotels, guesthouses, hostels, shared or free accommodation, and/or any other type of accommodation.
Proof of travel or medical insurance
Proof of fee payment
A current passport that is valid for at least 6 months intended date of departure from Ireland
Proof of permission (if applicable). This is only needed if you are applying for an Irish visa from a country where you are not a citizen but have permission to reside. Examples of proof of permission include a photocopy of residence cards.
2 passport-sized colour photographs taken according to Irish visa standards. Each photo should be signed on the back and include the Visa Application Transaction Number from AVATS.
A plan showing that the applicant can financially support themselves whilst in Ireland. This can include a certified and up-to-date bank statement or a statement explaining how and why your training is being paid for by an employer. It should be noted that there is no minimum amount of financial support needed to be approved for an Irish visa. The visa officer processing the application will determine if the applicant has an adequate amount of funds.
Proof that the applicant will leave Ireland when their visa expires and that he/she has strong ties to their country of residence.
If the foreign national is traveling to-or-from Ireland from a different country that is not their home country, the foreign national must include a letter stating whether or not a visa is needed for travel to those countries. It is recommended that travel visas to other countries be secured before applying for an Irish visa. If visas are not obtained, the foreign national will need to explain in their letter the reasons why he/she does not have them. The visa officer will consider these explanations when reviewing the visa application so it is important that the reasons be valid.
In addition, if the applicant has even been refused a visa by any country, he/she must include information regarding the refusal.
How much does it cost to get an Irish Training visa?
Individuals attending a training course in Ireland will need to pay the following fees related to their Training visa application:
Short Stay 'C' Training Visa or Long Stay 'D' Visa (single entry): €60
Short Stay 'C' Training Visa or Long Stay 'D' Visa (multiple entries): €100
Certified Translation of documents not in English: cost will vary
Multiple entry visas are only approved in limited circumstances. If this is the type of visa you wish to obtain, consult with an immigration expert before you apply to determine if you are eligible for this type of visa.
All fees cover the processing costs of the visa application. Refunds are not available if an application is withdrawn or refused. It should also be noted that extra charges may occur due to consular processing fees. For more detailed information regarding the total cost of your visa, contact an immigration attorney who is experienced in Irish immigration law.

Advice Package
Comprehensive immigration advice tailored to your circumstances and goals.

Application Package
Designed to make your visa application as smooth and stress-free as possible.

Fast Track Package
Premium application service that ensures your visa application is submitted to meet your deadline.

Appeal Package
Ensure you have the greatest chance of a successful appeal. We will represent you in any case.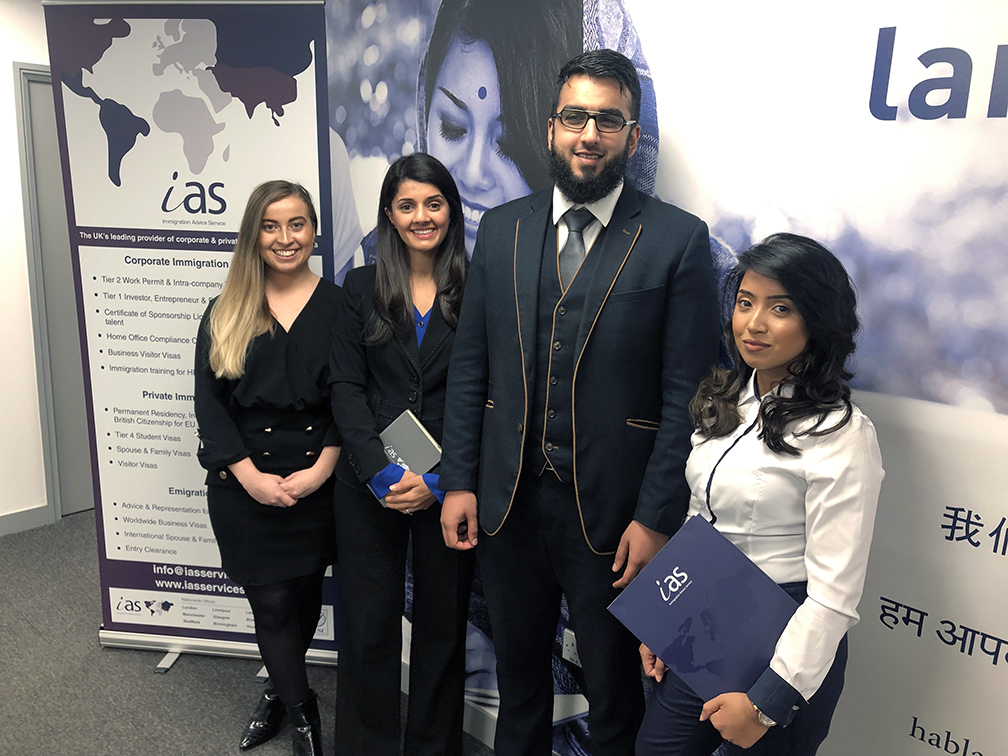 The Advice Package
During this untimed Advice Session with our professional immigration lawyers in London, you will receive our comprehensive advice, completely tailored to your needs and your situation.
Request the Advice Package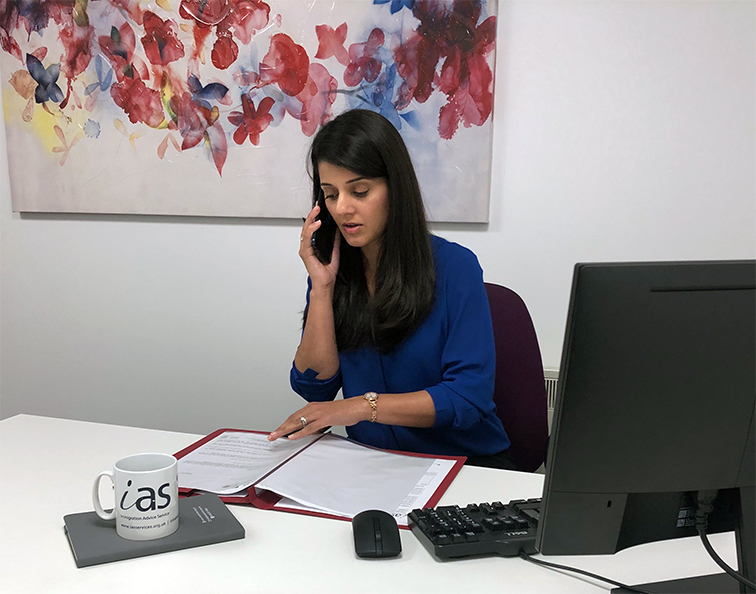 The Application Package
With our Application Package, your dedicated immigration lawyer will advise you on your application process and eligibility. Your caseworker will then complete and submit your forms to the Home Office on your behalf.
Request the Application Package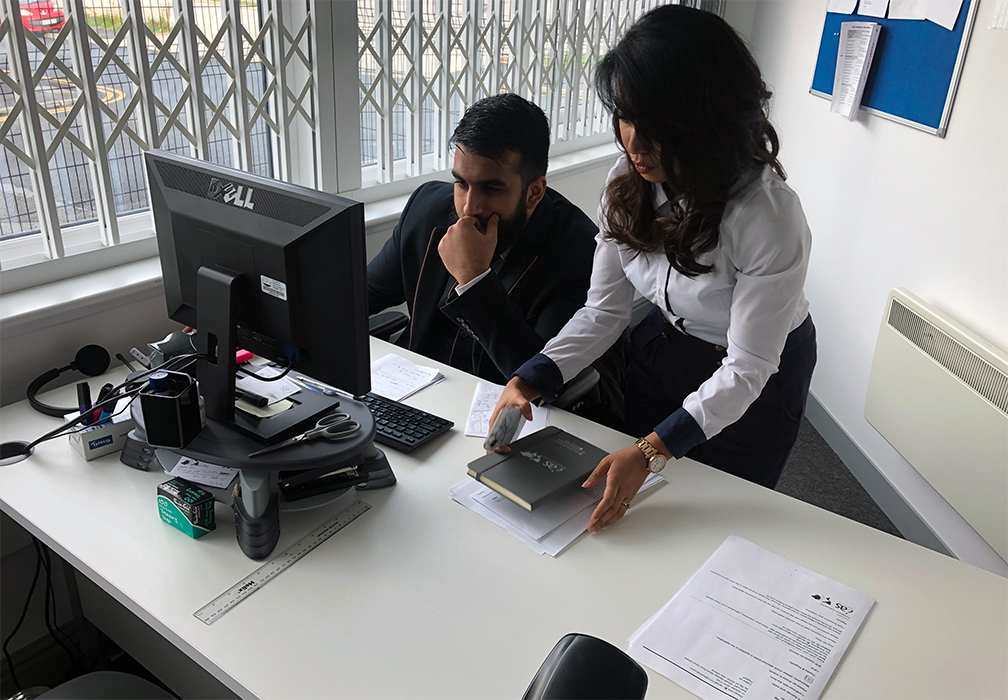 The Fast Track Package
Our Fast-Track Application Package is a premium service for those who need to submit their application in time with their deadlines. Your case will become a top priority for our lawyers and you will benefit from our highest-quality services.
Request the Fast Track Package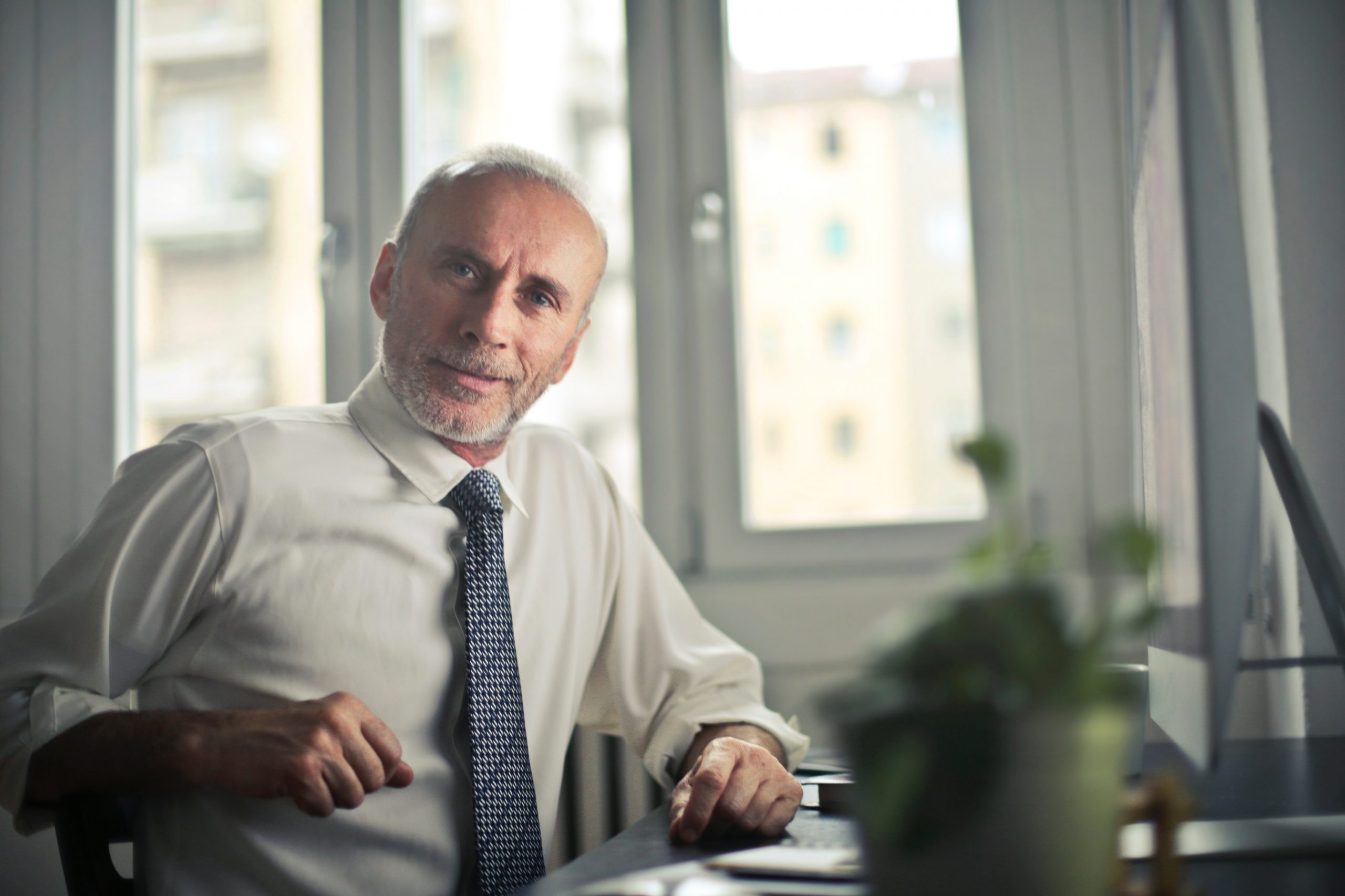 The Appeal Package
By choosing our Appeal Package, you can rely on our lawyers' legal knowledge and experience to ensure you have the highest chance of a successful appeal. We will also fully represent you in any hearings/tribunals.
Request the Appeal Package
Related pages for your continued reading.
Frequently Asked Questions
Most Irish visas are processed within 8-12 weeks. However, this will on the strength of your application and if all of the supporting documentation has been sent within the time frame allotted. It should be noted that processing times differ at each application office due to workloads and backlogs.
Individuals on short-stay visas who are staying with a host in their home will need to submit a letter from the host that includes the following:
The full name of the host
The home address of the host in Ireland
Confirmation from the host that the applicant has been invited to stay with them
The dates of intended stay
A statement from the host describing how they will contribute to the cost of the applicant's visit (for example, paying for airline tickets or living expenses, etc)
Furthermore, the host must provide proof of their address in Ireland. This can be done by submitting an original utility bill from the last 6 months.
Our expert team of attorneys can help guide you through the Irish immigration process step-by-step. We can help assess your eligibility, find the right visa for you and make sure that you are providing the relevant supporting documentation.
Total Law offers a variety of packages tailored to meet your needs. To enquire about our unique services and packages, contact us at (+353) 061 518 025 or leave a message online and we'll get back to you.