Irish Family Visas
If you are a foreign national with a relative who is an Irish citizen, you may be eligible to enter Ireland to stay with them on an Irish Family Visa. This type of visa will allow you to stay in Ireland for longer than 90 days to join your Irish family members.
If you would like further advice on obtaining an Irish Family Visa, contact Total Law for assistance. Speak to one of our expert immigration advisers today. Call (+353) 061 518 025 or use the online contact form to get in touch.
What Is An Irish Family Visa?
An Irish Family Visa is a travel document that gives immigration permission to non-EEA country citizens who have Irish family members, provided they meet the qualifications for eligibility. It can also be referred to as the family reunification visa.
To support family reunification, the family visa will allow holders to stay in Ireland for more than three months to join family, including children, parents, or a spouse or civil partner.
There are several types of Irish Family Visas that you can choose from depending on your circumstances. These are:
When applying for a family reunification visa, you will have to specify which category you are applying under and meet the eligibility requirements for that category.
"I'm very happy with the standard of training received on the OISC Level 1 course, i passed my exam. Thank you!"
"My application was approved and a huge weight has been lifted from our shoulders this year "
"We used this service for the spouse visa extension application to assure that all the information was valid and correct."
Eligibility for Family Visa Sponsors
The first requirement in the family visa application process is to obtain a sponsor. Visa applicants are not able to apply for the family visa without a sponsoring family member or another qualifying individual.
Persons eligible to become a sponsor include:
Citizens of Ireland
Citizens of EU/ EEA countries who are living in Ireland
Citizens of non- EU/ EEA countries who are in Ireland on an employment permit
Foreign citizens living in Ireland on Stamp 4 or Stamp 5
Researchers who are in Ireland under a hosting agreement
PhD students who are enrolled in an accredited PhD course of study in Ireland
The sponsor must meet several eligibility requirements, the main one being that they must be able to prove they are able to financially support the visa holder during their stay in Ireland, and that the visa holder will not need to rely on public funds.
Eligibility For Irish Family Visa Applicants
There are a number of eligibility requirements applicants must meet for the Irish Family Visa. These include:
You must hold a current and valid passport
You must have a relative who is an Irish citizen
You must be able to provide proof that your relative has a valid Irish address
Your relative in Ireland must agree to sponsor you and petition for your visa
Your relative must meet all the eligibility requirements for sponsorship, including financial stability
You must be able to prove your connection to your relative
Other eligibility requirements will depend on the circumstances you are applying under. For example, if you are an Irish citizen sponsoring your non-EEA country dependent children, you must prove that you have active and continuous involvement in their lives.
Required Documents For an Irish Family Visa
When you apply for an Irish family visa, you will be required to provide sufficient evidence that you meet the eligibility criteria as a part of your visa application package.
Required supporting documents can vary slightly depending on which category of family visa you are applying under. However, most required documents will be the same across all categories. These are:
A current and valid passport
Two standard passport size photographs
Previous passports, visas, and details of any previous visa refusals
Your application summary sheet that is printed, dated and signed
Your signed application letter detailing your reason for travel and including your and your sponsoring family member's contact details
The receipt of the visa application fee
Documents supporting your family relationship and relationship history with your sponsoring family member, such as birth certificates, marriage certificates, civil partnership certificates, etc.
Documents proving that your sponsor has enough money to support you financially for the duration of your visa, such as bank statements
Details of your accommodations in Ireland
All the documents which are not originally in the English language must have certified translated copies made and submitted as part of your documentation package. The particular documents for the category of family visa you are applying under will be detailed in your online application.
How To Apply For An Irish Family Visa
The first step in the Irish Family Visa application process is to identify your sponsoring family member. You must have an Irish family member who agrees to be your sponsor for the visa, or you will not be eligible to apply.
The second stage of the process is for the visa applicant. You will need to complete the online application form and submit your supporting documents as well as pay the visa application fee. The online application will ask you to provide personal details including the reason for your desire to travel to Ireland. It is important to complete the application thoroughly and truthfully to avoid your application being delayed or rejected.
At the end of the application, you will be given an application summary page. This page will give you the information needed to submit your supporting documentation package. It will also give you a number so that you can track your application while it is being processed.
You will need to submit your supporting documentation to Irish immigration authorities and wait for your application package to be processed. Once a visa decision is reached, your original documents will be mailed back to you or arrangements will be made for you to retrieve them from a local embassy or consulate.
Processing Times
The processing time for the family visa depends on your unique circumstances as well as the conditions at the visa office.
While there is no official time given for the processing of the family visa, typically you will receive a decision within 6 months when your sponsor has already obtained the immigration status of an Irish national.
If your sponsoring family member is originally from a non-EEA country but is lawfully living in Ireland, the visa processing time can be longer. In this situation, you should receive a decision within one year from your application date.
Costs and Fees
Once you fill out your visa application, you will need to pay the fee before your visa can be submitted and processed. If you are applying for a single-entry visa, the fee is €60. For a multiple-entry visa, the fee is €100.
You may incur other costs or fees during the visa application process, such as for services like the translation of required documents.
With Total Law, your Irish family visa application will be completed by one of our professional immigration lawyers, ensuring you have the best chances of a successful visa decision.
Your Total Law advisor will provide you with all the necessary advice to proceed with your Irish family visa application. Contact us today at (+353) 061 518 025 or use our online contact form to get in touch with our team of qualified immigration lawyers.
Advice Package
Comprehensive immigration advice tailored to your circumstances and goals.
Application Package
Designed to make your visa application as smooth and stress-free as possible.

Fast Track Package
Premium application service that ensures your visa application is submitted to meet your deadline.
Appeal Package
Ensure you have the greatest chance of a successful appeal. We will represent you in any case.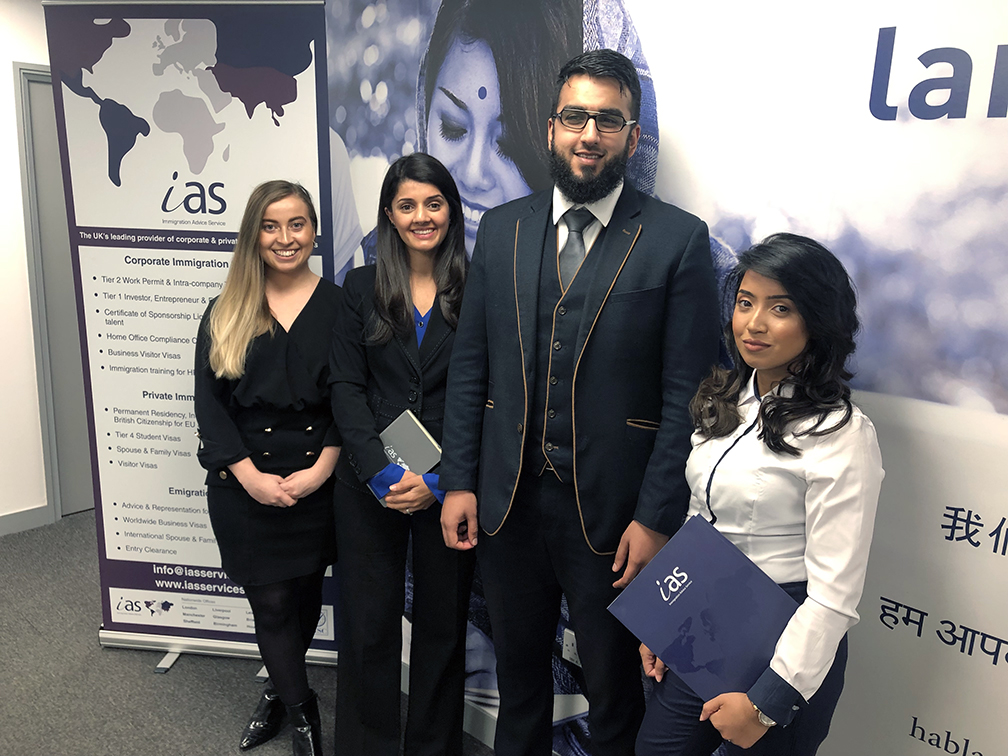 The Advice Package
During this untimed Advice Session with our professional immigration lawyers in London, you will receive our comprehensive advice, completely tailored to your needs and your situation.
Request the Advice Package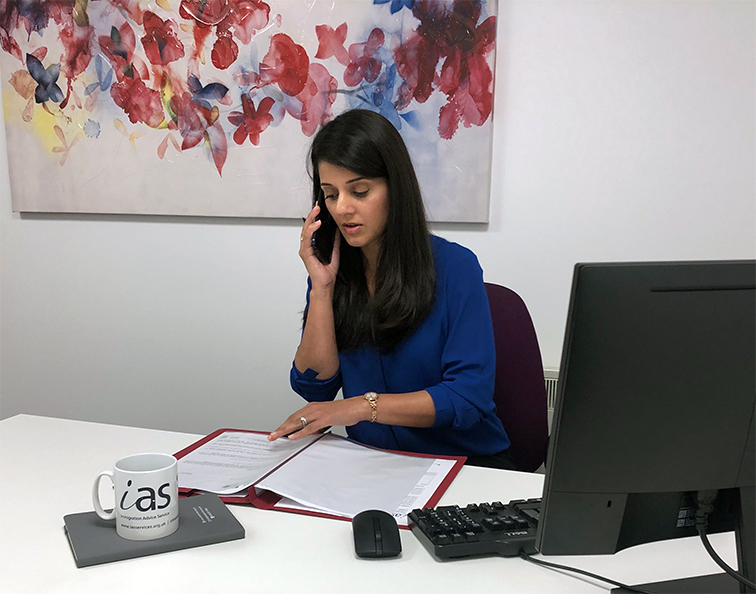 The Application Package
With our Application Package, your dedicated immigration lawyer will advise you on your application process and eligibility. Your caseworker will then complete and submit your forms to the Home Office on your behalf.
Request the Application Package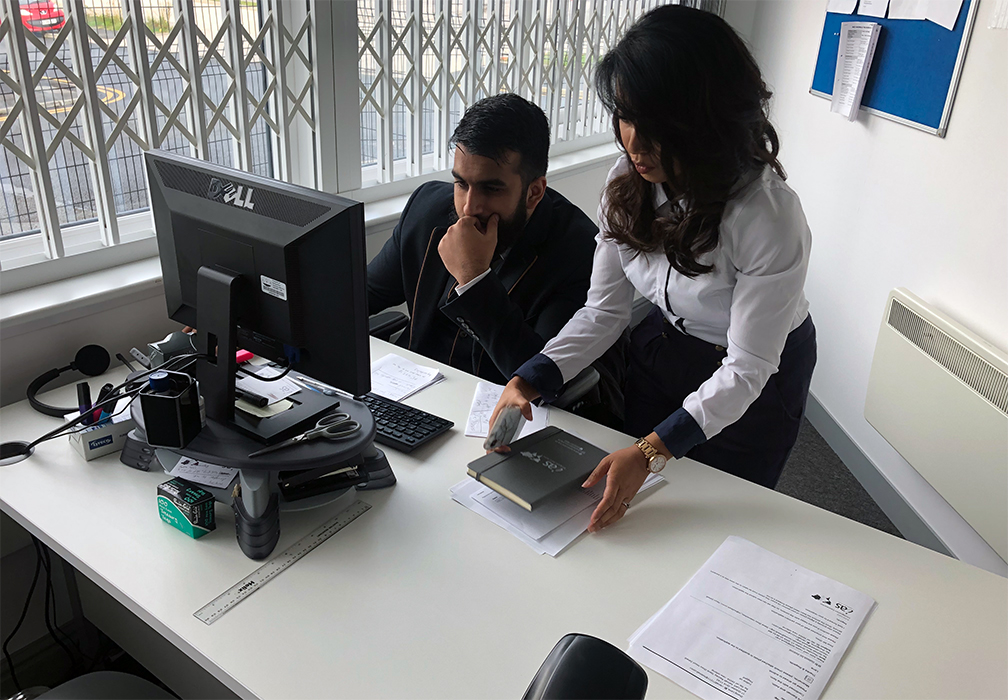 The Fast Track Package
Our Fast-Track Application Package is a premium service for those who need to submit their application in time with their deadlines. Your case will become a top priority for our lawyers and you will benefit from our highest-quality services.
Request the Fast Track Package
The Appeal Package
By choosing our Appeal Package, you can rely on our lawyers' legal knowledge and experience to ensure you have the highest chance of a successful appeal. We will also fully represent you in any hearings/tribunals.
Request the Appeal Package
Related pages for your continued reading.
Frequently Asked Questions
Once your application package is submitted, you are unable to further edit it. For this reason, you should ensure that your application is filled out as thoroughly and completely as possible and that you have gathered all required documentation ahead of time.
If your application package is missing required supporting documents, you may receive a notification from an immigration official requesting additional information or documents.
If additional evidence is requested by the visa office, your application processing will be put on hold. However, in some cases missing documentation will cause your application to be automatically rejected. In this case, you would have to re-apply for the visa. A qualified immigration lawyer can review your application prior to submission to ensure you have the best chances of your visa being approved.
In the event that your application is rejected, you will receive a notification detailing the reasons for the negative decision. You may be able to appeal this decision by submitting an appeal to the Department of Justice and Equality. However, in some cases, it may be faster and more cost-efficient to simply file for a new visa. If your application for a family visa in Ireland was recently denied and you are unsure of the next step you should take, contact Total Law today.
Processing times for the Irish Family Visa can vary, but it typically takes 6-12 months to receive a visa decision.
While you do not need a lawyer to apply for a Join Family Visa, many applicants choose to use one. A qualified immigration lawyer can help you to assess your personal circumstances and give you additional information on what documentary evidence you should prepare to have the best chances of your Irish visa being approved.