Ireland Business Visa Application
There are two Ireland Business visas: the ​​Start-up Entrepreneur Programme (STEP) and the Short Stay Business Visa. These are for foreign entrepreneurs who want to travel to Ireland for business purposes in the short or long term.
Call us on (+353) 061 518 025 for assistance or advice with any of Ireland's business visas. We can also help through our live chat.
What is the Ireland Business visa?
The Ireland Business visa allows foreign nationals to come to the Republic of Ireland for business purposes. There are two Irish business visas: the Start-up Entrepreneur Programme (STEP) and the Short Stay Business Visa.
STEP allows entrepreneurs with innovative business ideas to come to Ireland to set up and run a company in the long term. This is one of the Long Stay 'D' visas and allows holders to reside in Ireland full-time. If you want to live in Ireland and manage your own business, you may apply for this visa.
The Short Stay Business visa is a short-term visa. It is one of the Short-Stay 'C' visas. This visa allows foreign nationals to come to Ireland for business, of which their stay in the country cannot exceed 90 days, and their work in Ireland cannot exceed 14 days, whether it is paid or unpaid.
On this page, we will guide you through the requirements and application processes of both business visas, starting with the Short Stay Business visa. You can navigate to the STEP easily through our table of contents.
"I'm very happy with the standard of training received on the OISC Level 1 course, i passed my exam. Thank you!"
"My application was approved and a huge weight has been lifted from our shoulders this year "
"We used this service for the spouse visa extension application to assure that all the information was valid and correct."
Conditions of a Short Stay Business visa
The Short Stay Business visa is for foreign nationals who want to come to Ireland to:
Attend meetings
Negotiate or sign contracts or deals
Work (paid or unpaid) for 14 days or less
Your work in the country must start and end within one 14 day period or two weeks. It must start and end in a number of consecutive days; for example, you cannot work for less than 10 days, then stop for a few days, and then work for 4 days even if you haven't exceeded the total limit of 14 days and are still in Ireland.
It is important to note that short Stay Business visa holders cannot work more than once within 90 days. Also, you cannot return frequently or reside in Ireland. If you need to work for more than 14 days or more than once in 90 days, you can apply for STEP or the Atypical Working Scheme.
You can't stay in Ireland for more than 90 days at a time unless you extend your stay, which can only happen in very exceptional circumstances. You may apply for multi-entry visas that allow you to return to Ireland more than once, but even then, if you had worked the first time within the same 90 day period, you cannot visit Ireland to work again.
Holders of this business visa cannot access public services such as public hospitals.
Eligibility criteria for the Short Stay Business visa
Before starting the business visa application process, you must check that you are eligible.
If you are from the European Union and other non-visa-required countries, you can travel to Ireland without a visa. However, if you are from a visa required country, you must apply from your home country and receive approval before travelling.
Your planned business activities must fall under the allowed activities for this visa. The Irish government is particular about this. When applying, you should submit evidence of your plans in the country.
The Irish government requires applicants to have enough money to support themselves while in the country. There's no minimum amount; the visa officer will decide if you have enough. Your bank statement can prove it. If your accommodation or business host is paying for the trip, you should include a letter listing everything they will pay for in Euros.
Furthermore, you must prove that you will leave the country when your trip ends. That can be evidence of your business or work commitment, property or dependent family members in your home country.
Short Stay Business visa application process
You can apply for the visa online through the Irish government site, AVATS.
At the start of your application, you will be provided with some questions which you should answer truthfully and submit.
When you complete the business visa application, you will be presented with a summary page with your visa application transaction number, application summary sheet, and application office (Irish embassy, consulate or visa office).
You are to print, sign, and date the business visa application summary sheet and send your passport and other documents to the application office detailed on the summary page.
Applications for applicants who are 18 or younger must be made by their parent or guardian who is to submit supporting documents such as their birth certificate and consent letter written by their parent or legal guardian.
After applying, the Department of Justice and Equality will review your submission to decide if you qualify or not. They may reach out to international, other government, and Ireland government agencies, if necessary, before sending a decision letter.
Required Documents for the Short stay Business Visa
The required and supporting Ireland business visa documents for a Short stay visa include:
Application letter that includes:

Personal and travel details
Details of any family members in Ireland or the EEA
A promise to obey the conditions of your visa, not rely on public services, and leave Ireland before your permission expires

Detailed invitation letter from your Irish host or customer
Confirmation of accommodation
Travel or Medical insurance
Visa application fee receipt
Valid passport
A letter detailing travel to-or-from Ireland through a different country than the one of which you are a citizen (your passport should hold the visa to that country)
Residence card of a foreign country if you reside there and aren't a citizen if it applies
Two passport-sized photographs
Proof that you have enough money to support yourself, such as bank statements
Evidence that you will leave Ireland at the end of your business trips, such as payslips, recent tax return, or a letter from your employer with information on your business trip in their letter headed paper, showing contact details.
Who is eligible for the Start-up Entrepreneur Programme?
The Start-up Entrepreneur Programme (STEP) aims to support start-ups and entrepreneurs with high potential to come to Ireland and grow their businesses. Non-EEA nationals who are eligible have:
A good character
No criminal conviction in any country
An innovative business idea to establish in Ireland
A minimum business funding of €50,000

If there is more than one business owner (principal), the first must have access to €50,000 while others must have €30,000 each
Eligible businesses for the Short-stay Business visa
Your business venture may qualify if it is:
A new or innovative product or service in the international market
In the manufacturing or internationally traded services sectors
Capable of creating at least 10 jobs for Irish people
Capable of raising €1 million in sales within three to four years of launch
Managed by an experienced team
To be headquartered and controlled in Ireland
Less than five years old
Not intended for retail, personal services, catering or other related businesses
Conditions of the Start-up Entrepreneur Programme
With this business visa Ireland, you must meet the following conditions:
Establish the business detailed in your application
Work on the business full time
Not be employed in any other capacity by any other Irish company
Not rely on public services or be a financial burden to Ireland
Not have a criminal record in any country
You must continue to meet the conditions while in Ireland on the visa, else your residency status under STEP may be withdrawn.
For more information or advice on this visa, call us today on (+353) 061 518 025. You can also reach us online through the live chat on our website or our contact form.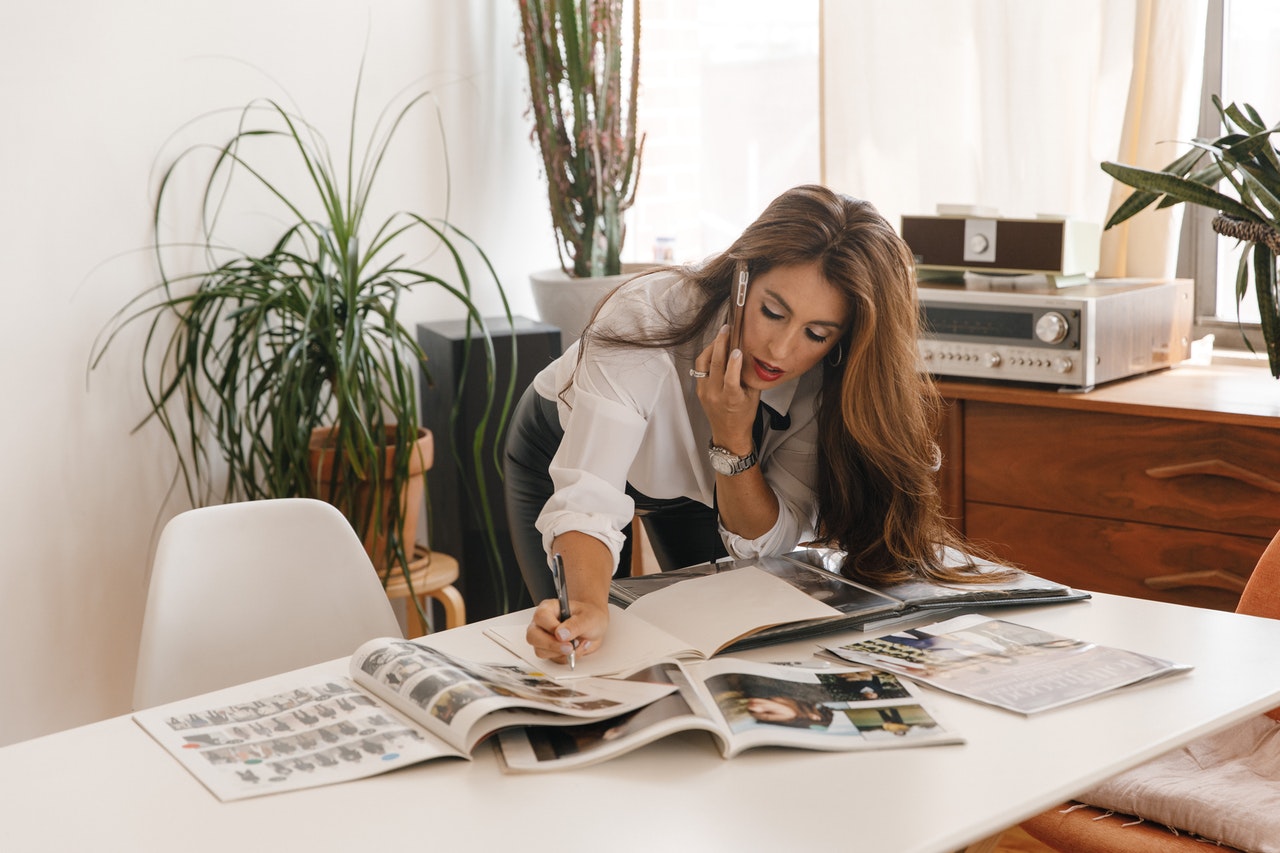 How to apply for the Start-up Entrepreneur Programme
STEP application is made via email. Applicants are to prepare their application forms, business proposals, and supporting documentation and send them to the Evaluation Committee through a specific email provided by Irish immigration.
Successful applicants will be invited to apply for Residency Permission under STEP.
Before they apply for residency, they must transfer the business funds (€50,000) to a business bank account in Ireland. Submission of proof of this in their residency application will significantly increase their chances of being granted residence permission to live and work in Ireland for two years and a multiple entry visa.
Beneficiaries must have private medical insurance and can bring their spouse or civil partner and dependent children with them to Ireland.
We can help you and your dependents immigrate to Ireland under the Start-up Entrepreneur Programme. Please call (+353) 061 518 025 today for more information or immediate assistance.
Required Documents for the Start-up Entrepreneur Programme
You will need the following documents when applying for the STEP:
Business proposal
Complete application form
Your valid passport and those of your dependents if they are coming with you
Two coloured passport-sized photographs
Evidence of business funds
Evidence that the business funds can be transferred, such as a detailed letter from the bank or financial institution
Evidence of personal finance
Most recent audited accounts of the business
Visa fee in the form of postal order, bankers draft or evidence of electronic fund transfer to the Department of Justice and Equality
Evidence of family relationships, if dependents are coming with you
Police report and/or character screening report from a reputable international risk management company
An affidavit attesting to a good character for yourself and dependents above the age of 16

This is to be made after the application for STEP has been approved and submitted with residence permission
Renewing the STEP visa
You can renew this Irish visa for a further three years, provided you still meet your visa conditions, have maintained your private medical insurance, and didn't receive public funds during the two years.
After living in Ireland for five years, you can renew the visa for another five years or apply for long term residence.
The STEP visa does not provide citizenship status, but you can apply for Irish citizenship at some point if you qualify based on the Irish Nationality and Citizenship Acts.
If you want to renew your visa, reach out to our Irish visa lawyers for assistance. Call us on (+353) 061 518 025 or email info@total.law.
Visa fee for the Irish Business visas
Cost of the Short Stay Business visa
The short-stay business visa application processing fee depends on whether it's a single journey visa or multiple entry visa.
A Single entry Short stay 'C' Business visa Ireland costs, while Multiple entry visas costs €100. Some applicants may need to pay consular fees and other fees; it differs between consular offices.
Citizens of certain countries are exempt from paying visa fees. The countries include Bosnia, Côte d'Ivoire, Ecuador, Indonesia, Jamaica, Kosovo, Kyrgyzstan, Montenegro, Morocco, North Macedonia, Peru, Serbia, Sri Lanka, Tunisia, Uganda, and Zambia.
Cost of the STEP Irish visa
The application fee for the Start-up Entrepreneur Programme is €350. This €350 fee covers the principal visa applicant and all dependent family members.
A foreign national is to pay through an electronic fund transfer to the account of the Department of Justice and Equality in the bank of Ireland. In this case, the reference should include your passport number.
You can also pay through a postal order or bankers draft payable to the Secretary-General of the Department of Justice & Equality.
Contact us for assistance or advice on any of the business visas. Call us on (+353) 061 518 025 or contact us online.
Processing time for the Irish business visas
Short stay business visa application processing time
The Irish immigration authorities aim to process all business visa applications quickly. Short stay business visa applications are usually processed within eight weeks.
If your application is accepted, your passport will be stamped with the visa and returned to you along with any original documents such as the birth/death certificates you submitted as part of the application. Other documents can be returned on request.
If your application is refused, you will receive your documents and a refusal letter that details the reasons for the refusal. You can appeal a denial at no cost. To do so, you must submit an appeal within 2 months from the date on the refusal letter.
Processing time for the STEP
The STEP process may take a few weeks between when you submit your initial application and when you get the decision on your invitation to apply for residence. Application for residence is processed much quicker.
If your residence application is approved, you will be granted an Irish visa with two years validity, and you can travel to Ireland. If rejected, you will receive a letter of refusal from the Irish Naturalisation and Immigration Service communicating the reasons for refusal.
If your application is rejected, you cannot apply for a review or appeal. All decisions for STEP applications are final. However, you may re-apply.
Here at Total Law, we are committed to helping our clients secure the appropriate Ireland visa for their needs. We understand that the process of applying for an Irish business visa can be challenging; we take out the stress with our visa and immigration services so you can relax while we give your application the best possible chance of success.
We will work with you to complete a thorough application, advise on the best documents and evidence, and submit the application and documents required to the Department of Justice & Equality on your behalf. Also, we will liaise with the Irish authorities and give you updates throughout the process.
To discuss how we can help you, call us today on (+353) 061 518 025. You can also reach us online through the live chat on our website or our contact form.
Advice Package
Comprehensive immigration advice tailored to your circumstances and goals.
Application Package
Designed to make your visa application as smooth and stress-free as possible.

Fast Track Package
Premium application service that ensures your visa application is submitted to meet your deadline.
Appeal Package
Ensure you have the greatest chance of a successful appeal. We will represent you in any case.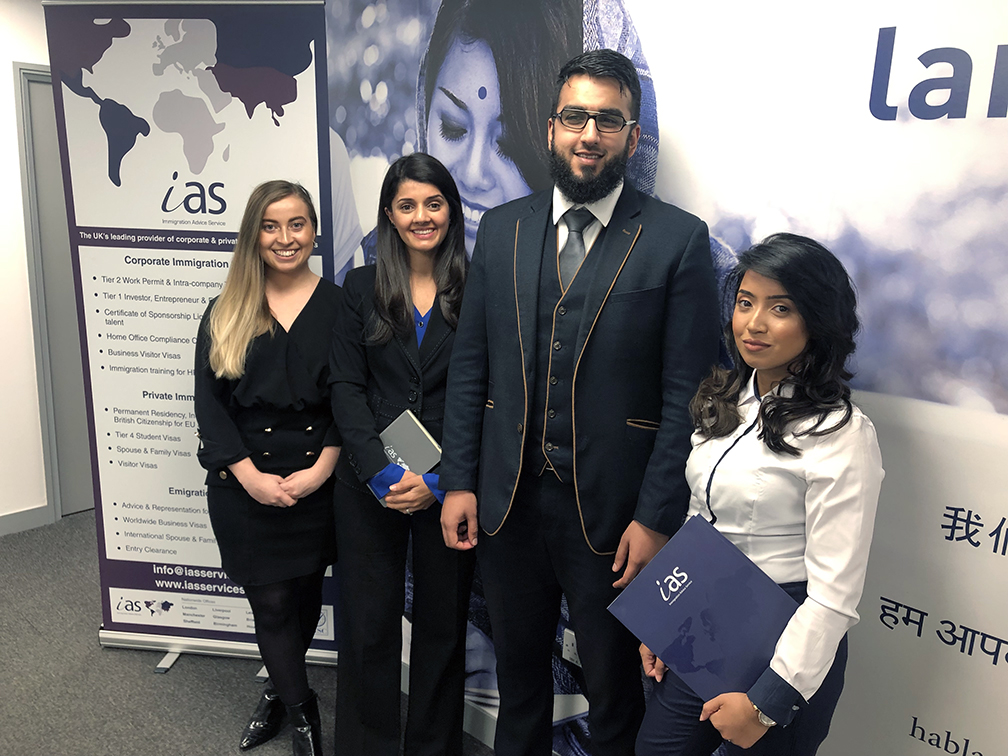 The Advice Package
During this untimed Advice Session with our professional immigration lawyers in London, you will receive our comprehensive advice, completely tailored to your needs and your situation.
Request the Advice Package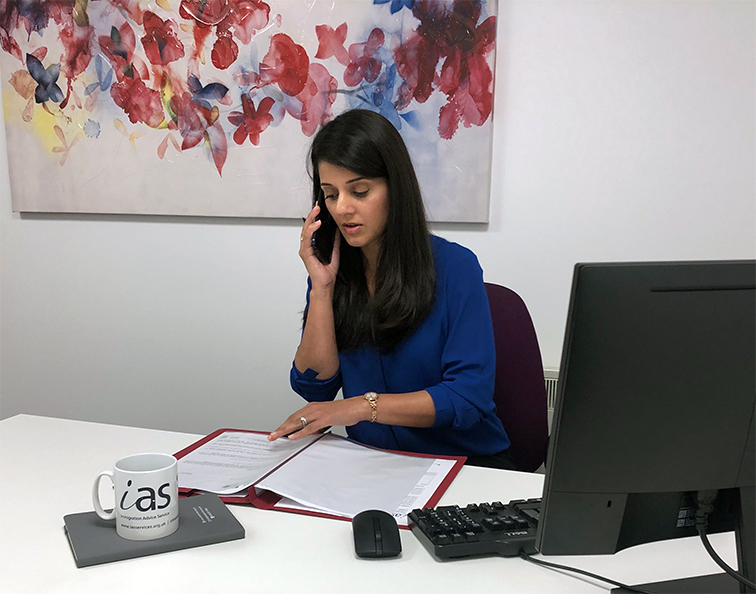 The Application Package
With our Application Package, your dedicated immigration lawyer will advise you on your application process and eligibility. Your caseworker will then complete and submit your forms to the Home Office on your behalf.
Request the Application Package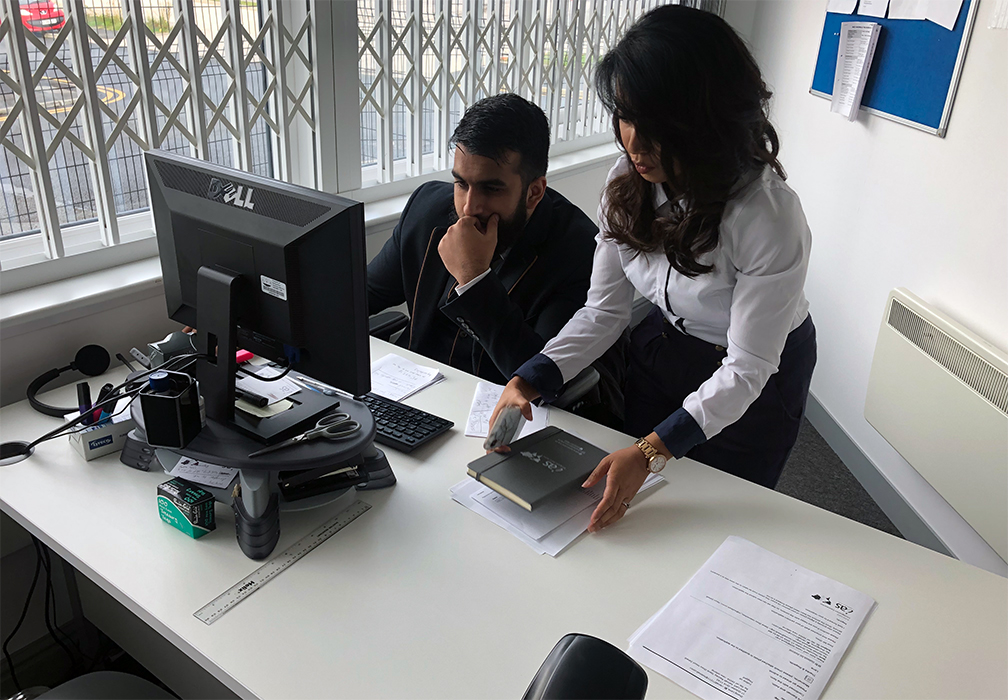 The Fast Track Package
Our Fast-Track Application Package is a premium service for those who need to submit their application in time with their deadlines. Your case will become a top priority for our lawyers and you will benefit from our highest-quality services.
Request the Fast Track Package
The Appeal Package
By choosing our Appeal Package, you can rely on our lawyers' legal knowledge and experience to ensure you have the highest chance of a successful appeal. We will also fully represent you in any hearings/tribunals.
Request the Appeal Package
Related pages for your continued reading.
Frequently Asked Questions