Ireland Single and Multiple Entry Visas
If you are travelling to Ireland, you may need to obtain a single entry or multiple entry visa, depending on the length and purpose of your stay, and if you want to cover re-entry into the country.
Contact Total Law today on (+353) 061 518 025 for advice or assistance with the Single Entry or Multiple Entry visas.
What is the Multi & Single Entry Permission?
Ireland has two visa categories: Multiple Entry visas and Single Entry visas. These visas are also called Single Journey Entry visas and Multi-Entry visas. Whether you are visiting Ireland for a short vacation or coming to work in the country, you need to know the categories and how they apply. These apply to those from visa-required countries.
The single entry visa permits foreign nationals to travel to Ireland once during the visa's validity period.
On the other hand, a multiple entry visa permits a foreign national to travel to Ireland on multiple occasions during the validity period, as long as their stay is within the confines of Irish immigration law. That means, if you have a short stay visa of 90 days, you can't stay in the country for 90 days, leave and re-enter shortly after for another 90 days even if you have a multi-entry visa.
These visas have varying eligibility criteria. When making a choice, you also have to decide if you want a Short Stay C visa or a Long Stay D visa.
"I'm very happy with the standard of training received on the OISC Level 1 course, i passed my exam. Thank you!"
"My application was approved and a huge weight has been lifted from our shoulders this year "
"We used this service for the spouse visa extension application to assure that all the information was valid and correct."
Short Stay Single Entry Visa and Multiple Entry Visas
You can apply for a single-entry or multiple-entry Short Stay 'C' visa. When filling out your application, you must indicate that you want a multiple entry visa.
Multiple entry short-stay visas aren't always issued; the applicant's travel history must be favourable to obtain one.
A compliant travel history is one where you observed the conditions of previous Irish visas and did not break Ireland's laws. Even if you meet that requirement, you may not still get a short-stay multiple entry visa.
Your purpose in Ireland is also a factor. Suppose you haven't travelled to Ireland previously. In that case, a multiple entry visa may be approved if the immigration officer sees a need for it, such as if you need to travel to Ireland regularly for business meetings or to come to Ireland for a business meeting then travel to another country for another meeting and back to Ireland.
Conditions for a Short Stay Multiple Entry Visa
Multiple entry visas can come with different validity periods, including one year, two years, three years, and five-year validity.
Applicants who can get the longer durations have proven they have reliable travel history complying with immigration rules, including not overstaying their immigration conditions. One of such conditions is that Short Stay 'C' visa holders cannot make Ireland their permanent home with their visa and cannot stay for more than 90 days.
That means if you enter Ireland and stay for 90 days, you can't leave and come back immediately for another 90 days in the same 12 month period. Also, you cannot stay for more than 90 days just because you have a valid multi-entry visa. If you defy a rule, you may be denied entry at the port of entry or be refused future visa applications.
To obtain a single entry or multiple entry visa, you need to provide adequate evidence to support your application. We can assess your eligibility, advise on the supporting documents, and help fill out a high-standard application to maximise your chances. Call us today on (+353) 061 518 025.
Long Stay Single Entry and Multiple Entry Permission
When filling your visa application form, you can select single entry or multiple entry.
If you are granted a single entry visa, you must apply for re-entry permission in Ireland if you plan to travel in and out of the country within the first four months of your arrival while awaiting your Irish Residence Permit card.
To obtain your IRP card, you must register your permission with your local registration office after you arrive in the country. You should register this regardless of if you have a single entry or multi-entry permission.
If you already hold the IRP card when you need to travel and have a single-entry visa, you don't need to apply for a multiple entry or re-entry visa.
If you don't have one of those and you leave the country, you can apply for a multi-entry visa or another visa from outside Ireland.
Please beware that those below 16 years of age aren't issued an IRP card, so their parent or guardian must apply for a multiple entry visa before they come to Ireland or a re-entry visa before they leave Ireland. The alternative is to apply for another visa outside Ireland after they leave.
We can help you obtain a Long Stay single entry or multi-entry visa. We provide services that cover an assessment of your eligibility, advise, and help with completing a high-standard application. Call us today on (+353) 061 518 025.
Considerations for a Re-entry visa for those below 16 years
To obtain a re-entry visa for a child below 16, the parent or guardian must be a non-EEA national and include their own valid Irish Residence Permit in the re-entry visa application.
If the parent or guardian is moving to Ireland with their child, they must register their permission at the local visa office in Ireland to obtain their own Irish Residence Permit.
The IRP takes time to process, and the child cannot get a re-entry visa without the parent or guardian having an IRP card. So, if there are plans to travel out of Ireland quickly after entering the country, it's recommended that you apply for a long stay multi-entry visa for the child in the first place.
Requirement for Multi Entry visa
A multiple entry visa has several requirements. In addition to the requirements we list below, you still need to qualify for the type of visa you apply for, such as an employment visa. Successful Ireland multi-entry visa applicants usually:
Legally lived in Ireland with a valid visa previously
Entered Ireland multiple times in the last year
Intend to travel to Ireland for short and frequent periods, such as recurring business meetings
Intend to travel to and from another country from Ireland
If you want to apply for a multiple entry visa Ireland, ensure you gather evidence to show you need to enter Ireland multiple times rather than a single entry. Such evidence can be a passport or travel document, previous visas, and a letter from the company in Ireland with which you have a meeting.
Contact us today for assistance with acquiring a multi-entry visa. Call (+353) 061 518 025 or contact us online via our live chat or contact form.
How to apply
Applying for a single entry or multi-entry Irish visa is done during the regular visa application process.
You start the application for your Employment or Work visa, Business visa, Family reunification visa or other visa using the AVATS website. While filling out the forms, you will be asked to select a 'C' or 'D' visa and whether it is for a single stay or multiple trips.
While applying, you also need to state the purpose of your trip and provide your passport details. Your passport should have at least six months of validity left before its expiration date.
You must provide substantial evidence to support your application, whether for a single journey or multiple visits to Ireland. The visa officer will assess your travel history and evidence to decide which visa (if any) to approve. Note that entry into Ireland is at the discretion of immigration officers at the point of entry even if you have valid visas or entry permits.
Cost of the Single Entry and Multiple Entry visa
The visa fee for a multi/double-entry visa & single-entry permission differs. Here are the costs:
Single Entry: €60
Multiple Entry: €100
Beware that the difference will not be refunded if you pay the multiple entry visa Ireland fees but are granted a single-entry visa.
Some individuals are exempt from paying the visa fees, including the spouse, widow/widower and children of Irish nationals. Some family members of EU/EEA/Swiss citizens are also exempt.
If you are from the following countries, you are exempt from the visa fees: Bosnia, Côte d'Ivoire, Ecuador, Indonesia, Jamaica, Kosovo, Kyrgyzstan, Montenegro, Morocco, North Macedonia, Peru, Serbia, Sri Lanka, Tunisia, Uganda, and Zambia.
Our goal at Total Law is to help you acquire a visa suited to your needs. Our immigration lawyers are well versed in all aspects of the immigration law of the Republic of Ireland. When you come to us, you will get a dedicated professional to help you through the Irish visa process.
We can assess your eligibility for a single journey or multiple-entry permit and advise on your options, as well as the documents that will prove your eligibility for the chosen visa. In addition, we can fill out your application on your behalf to ensure it is of high quality, so your chances of approval are maximised.
If you already applied for an Irish visa and were refused, we can help you as well. We will assess your eligibility for an appeal or re-application and advise on the best route. We will also assist with the appeal or re-application process for the best chances.
For more information on how we can help you or to get started immediately, call (+353) 061 518 025 today.
Advice Package
Comprehensive immigration advice tailored to your circumstances and goals.
Application Package
Designed to make your visa application as smooth and stress-free as possible.

Fast Track Package
Premium application service that ensures your visa application is submitted to meet your deadline.
Appeal Package
Ensure you have the greatest chance of a successful appeal. We will represent you in any case.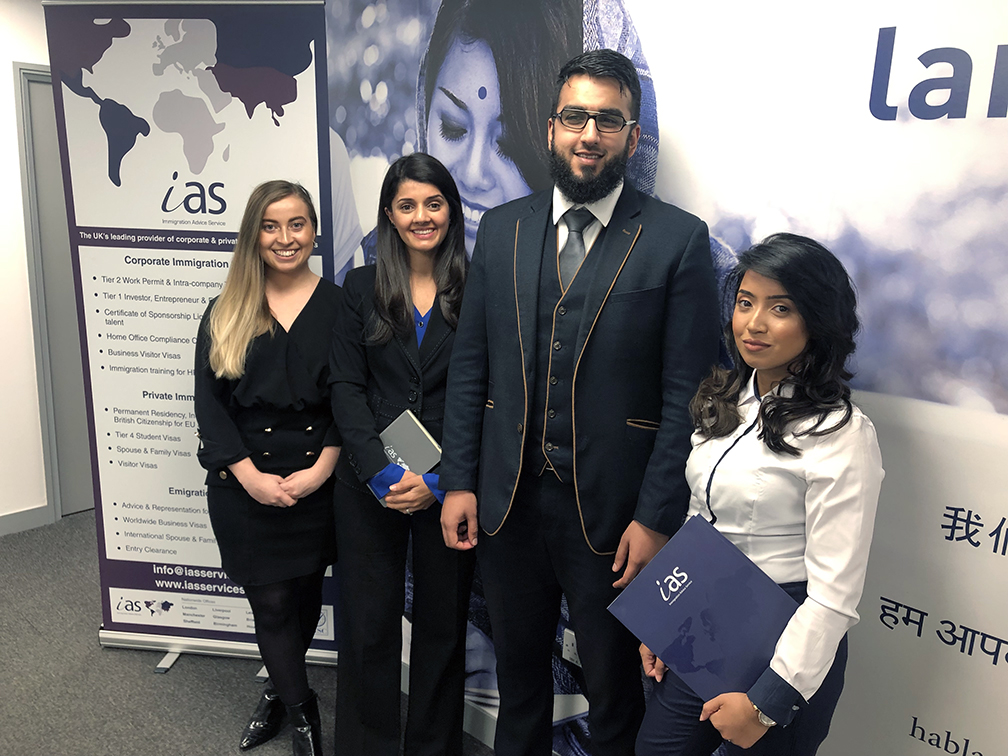 The Advice Package
During this untimed Advice Session with our professional immigration lawyers in London, you will receive our comprehensive advice, completely tailored to your needs and your situation.
Request the Advice Package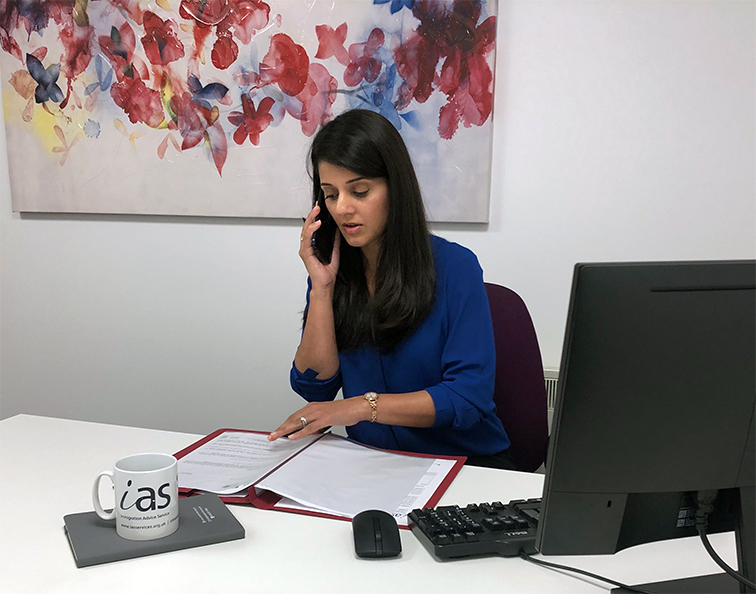 The Application Package
With our Application Package, your dedicated immigration lawyer will advise you on your application process and eligibility. Your caseworker will then complete and submit your forms to the Home Office on your behalf.
Request the Application Package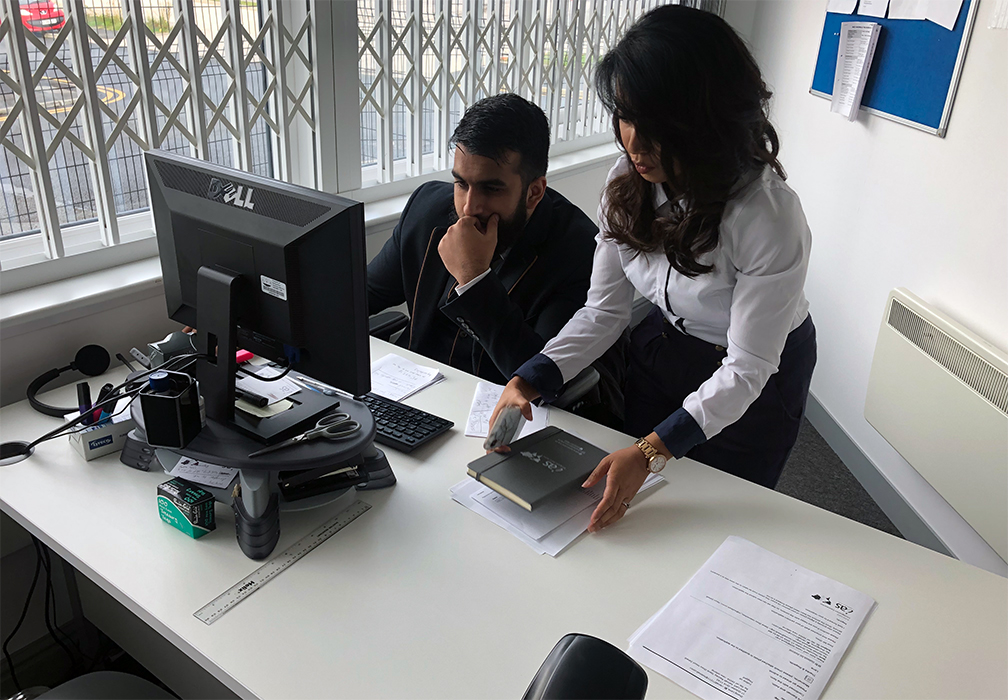 The Fast Track Package
Our Fast-Track Application Package is a premium service for those who need to submit their application in time with their deadlines. Your case will become a top priority for our lawyers and you will benefit from our highest-quality services.
Request the Fast Track Package
The Appeal Package
By choosing our Appeal Package, you can rely on our lawyers' legal knowledge and experience to ensure you have the highest chance of a successful appeal. We will also fully represent you in any hearings/tribunals.
Request the Appeal Package
Related pages for your continued reading.
Frequently Asked Questions
Northern Ireland falls under UK immigration law. You may visit Northern Ireland from the Republic of Ireland if you have a valid visa from the Republic of Ireland (to enter the Republic of Ireland) and a valid UK visa (to enter Northern Ireland). Ensure that you apply for a multiple entry Irish visa if you intend to return to the Republic of Ireland after you visit Northern Ireland.
Your visa will take anywhere from a few weeks to months to process. The Irish immigration authorities aim to process visa applications within 15-20 working days. However, your application may take longer due to varying circumstances. Most Short Stay 'C' visas typically take between two to three weeks, while a few Long Stay 'D' visas may take up to a few months. It is best to apply for your visa at least 8 weeks before you intend to travel.
If your Irish visa application is refused, you will receive a letter or email from the Irish immigration authorities stating why your visa was denied. You can appeal the visa decision within two months from the date on your letter of refusal. You can only submit an appeal once per visa application refusal, and appeals come at no additional visa fee.
Before you appeal a visa decision, we recommend that you discuss with an Ireland visa lawyer who would assess the refusal to find out if you have any chance of success with a visa appeal or if submitting a fresh application would be better in your case. Call us today on (+353) 061 518 025 for assistance.
The Irish D visa or Long Stay visa allows a visa holder to stay in Ireland for more than 90 days. These visas are usually given to those coming to work, study, live or join their family members in Ireland. This differs from Short Stay visas, which are for less than 90 days of stay and include the Irish transit visas, holiday visa, tourist visa, and volunteer work visa.