Irish Citizenship By Marriage
If you are married to or in a civil partnership with an Irish citizen, you may be able to apply for Irish citizenship by naturalisation based on your relationship with your spouse or partner. Applicants must meet certain criteria to qualify, as not everyone married to an Irish citizen can obtain Irish citizenship through this route.
We can assess your eligibility and help you with the application process. Call us today on (+353) 061 518 025 to discuss.
Overview of Irish Citizenship by Naturalisation
Irish Citizenship by Naturalisation is a process to obtain Irish citizenship. If you cannot become an Irish citizen by birth (Irish citizen parent) or descent (Irish born grandparent), you may become a naturalised Irish citizen through marriage or time spent in the country.
Spouses and civil partners of Irish nationals are some of the individuals who can claim Irish citizenship by naturalisation. To qualify for naturalisation, you must have been physically resident in the country for at least five years.
Citizenship through marriage requires a shorter period of residency on the Island of Ireland. To apply for citizenship through marriage or civil partnership, you must have been married or in the civil partnership for at least three years and have at least three years of reckonable residence in Ireland.
Please note that being married to an Irish national does make a foreign spouse or partner automatically entitled to Irish citizenship. There are other criteria they must meet, and the decisions are up to Immigration Service Delivery (ISD) on behalf of the Minister for Justice.
Our immigration advisors can advise you or help you prepare a high-quality application. Call us today on (+353) 061 518 025 or contact us online via live chat.
"I'm very happy with the standard of training received on the OISC Level 1 course, i passed my exam. Thank you!"
"My application was approved and a huge weight has been lifted from our shoulders this year "
"We used this service for the spouse visa extension application to assure that all the information was valid and correct."
Requirements to apply for Irish citizenship through marriage
If you want to apply for Irish citizenship through marriage, you should meet the following criteria:
You are 18 years old or over
You have been married or in a civil partnership with an Irish citizen for three years or more.
You have been (and are still) living with your Irish citizen spouse or partner.
You have resided in Ireland for at least three years out of 5 years before you apply.
You have lived in Northern Ireland or the Republic of Ireland continuously for one year before the date of your application.
You intend to reside in Ireland after you become a citizen, which will include making a declaration of fidelity to the nation and loyalty to the Irish state
You are of good character. To meet this criterion, Irish immigration may look into:

Your criminal record
Investigations against you
Pending criminal cases
Cautions or other warnings you have received from the Irish police force
How to apply for Irish citizenship through marriage
To apply for Irish citizenship by virtue of your marriage or civil partnership, you are to fill out the application form, gather supporting documents, and send them to ISD along with the fees.
Before starting anything, ensure that you qualify to become an Irish citizen through naturalisation. Check the requirements listed on this page to determine if you are eligible. The Minister of Justice can waive one or more conditions for those with Irish associations, such as a spouse or civil partner of an Irish citizen or naturalised person, but don't count on that. You can reach out to us for advice by calling (+353) 061 518 025.
Fill out Form 8 and put together your supporting documentation; you are to provide evidence of your identity, nationality, relationship, and other supporting evidence.
After completing the application form, you should make a statutory declaration. That is a written statement swearing something is true and witnessed by someone authorised to witness it. That person can be a solicitor, commissioner for oaths, notary public, or peace commissioner. Your Irish spouse or partner must also make a declaration.
Immigration Service Delivery uses a scorecard system that gives you points based on your identification and residence history. You must score at least 150 points in both identification and residency. Each document type you provide may give you some points; for example, proof of mortgage payment as a spouse of an Irish citizen gives you 50 points.
If your application is approved, you are to attend the citizenship ceremony where you are to make a declaration of fidelity to the nation and loyalty to the state. Also, you will declare that you will observe the laws of Ireland and respect its democratic values.
Documents for Irish citizenship through marriage
Here are some of the documents for Irish citizenship through marriage:
Proof of your identity and nationality, such as your birth certificate and original passport

You can send a photocopy of your passport, but the photocopy must be certified by a solicitor, commissioner for oaths or notary public.
Include original or photocopies of previous passports

Proof of relationship with the Irish citizen, such as civil partnership or marriage certificate
Evidence that your partner is an Irish citizen, such as their birth certificate or naturalisation certification
Proof you are living in Ireland, such as evidence of mortgage or rent payments
You will need to get some of the documents certified as true copies by a solicitor, notary, commissioner for oaths or a peace commissioner. Those include your and your partner's birth certificates, your marriage or civil partnership certificate, and your passport.
Also, you must send a tax clearance certificate. You can apply for one online if you have worked in Ireland. If you haven't, you must include a note in your application, stating your reason for being unable to provide a tax clearance certificate.
Fee for citizenship for the spouse or civil partner of an Irish citizen
The application fee for Irish citizenship through marriage is €175. This payment is to be made through a banker's draft, which should be submitted by post with your application. The draft must be drawn on an Irish bank and made payable to the Secretary-General, Department of Justice.
If your application to become a citizen of the Republic of Ireland is approved, you must pay €950 or €200 to receive your Certificate of Naturalisation. €950 is the fee for spouses and civil partners of Irish citizens, while €200 is for Widows, Widowers or Surviving Civil Partners of Irish citizens.
There are no exceptions to the fees for those applying for Irish nationality by marriage, and if your application is rejected, the fee won't be refunded.
Processing time
It takes approximately 23 months to process a quality application from the date ISD receives the application, document, and application fee.
If you don't submit all the necessary documents, you may be given up to 28 days to provide them. If you fail to provide them after that, your application may be refused or considered ineligible.
You should ensure your application is complete and correct, and submit all the documents and evidence that will help your case. One way to ensure all aspects are looked at to maximise your chances is taking the services of an immigration experts. Call us at (+353) 061 518 025 or reach out to us through live chat to discuss.
Applying for Irish citizenship can be a challenging process. It is more complicated than applying for an Irish visa. You have to calculate if you qualify for reckonable residence, assess that you meet other criteria, gather documents, make a declaration, and more. It helps a huge deal to have Irish immigration experts, with expertise in Irish law, by your side to help with each aspect of the citizenship application. We can help you.
At Total Law, we provide immigration services that are particular about each stage in the citizenship application process to ensure you have a high chance of success. When you decide to go with us, you will get a dedicated immigration consultant to assess your eligibility for citizenship before starting an application. That ensures you don't spend money on an application if you are not eligible; in such a case, we will also advise on other options if that is the case.
When we have ascertained that you are eligible for Irish citizenship through marriage, we will prepare a high-standard application and submit it on your behalf. Also, we will liaise with Irish immigration on your behalf and share any updates with you along the way.
To get started with becoming a citizen of the Republic of Ireland, get in touch with us today. Call (+353) 061 518 025 or contact us online through our live chat or contact form.
Advice Package
Comprehensive immigration advice tailored to your circumstances and goals.
Application Package
Designed to make your visa application as smooth and stress-free as possible.

Fast Track Package
Premium application service that ensures your visa application is submitted to meet your deadline.
Appeal Package
Ensure you have the greatest chance of a successful appeal. We will represent you in any case.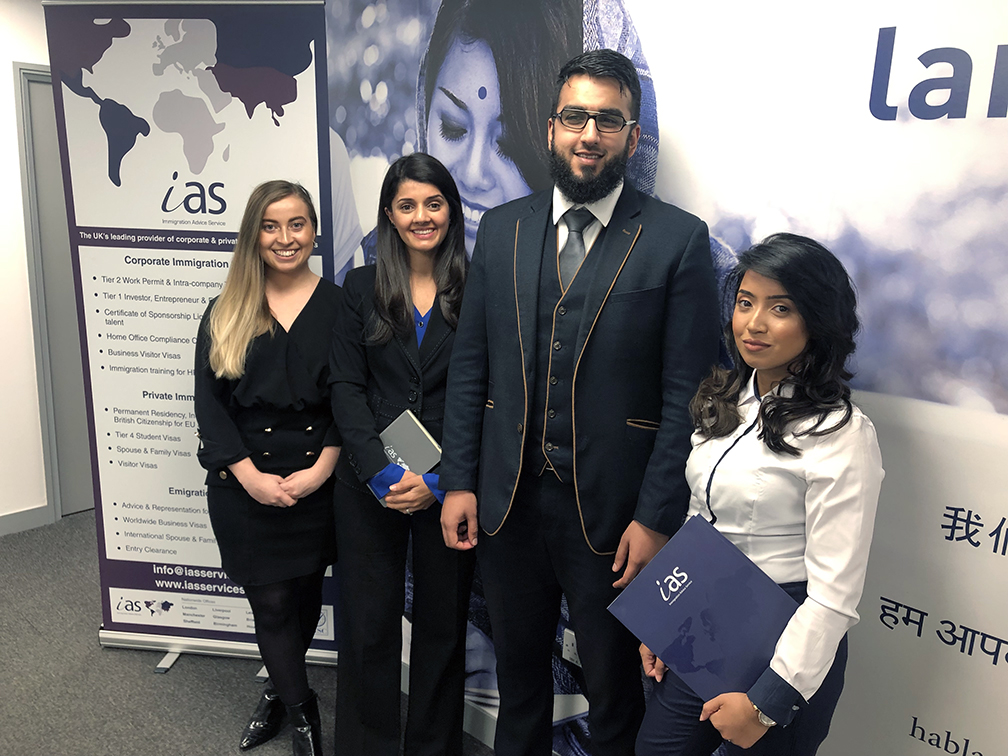 The Advice Package
During this untimed Advice Session with our professional immigration lawyers in London, you will receive our comprehensive advice, completely tailored to your needs and your situation.
Request the Advice Package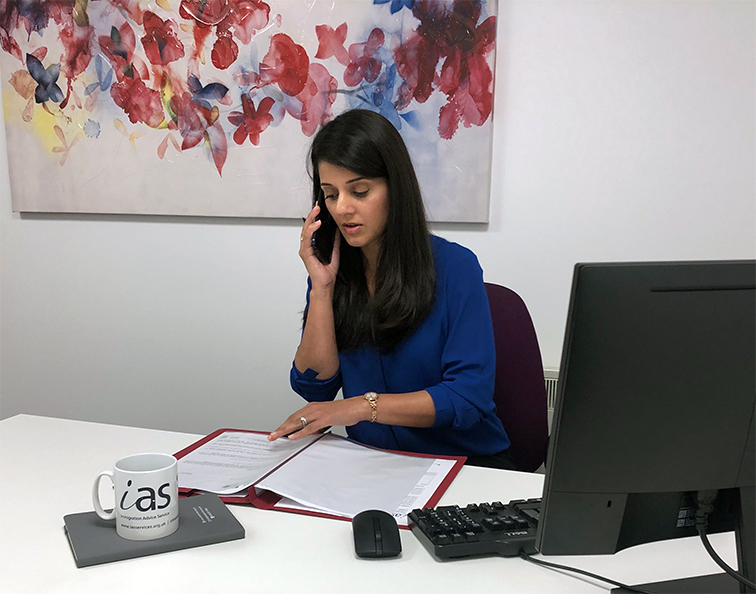 The Application Package
With our Application Package, your dedicated immigration lawyer will advise you on your application process and eligibility. Your caseworker will then complete and submit your forms to the Home Office on your behalf.
Request the Application Package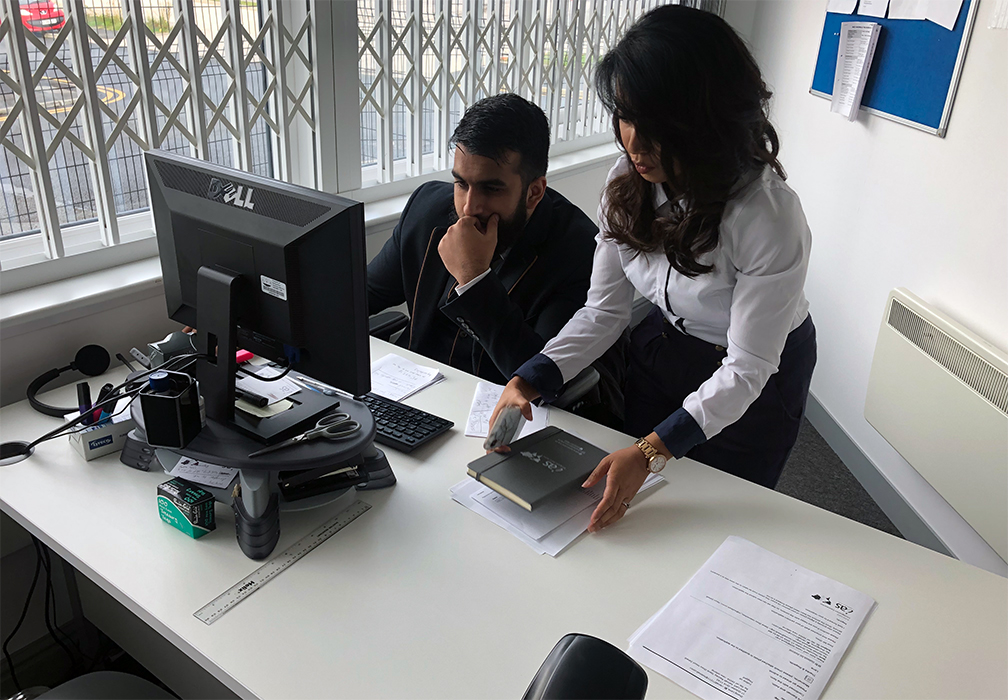 The Fast Track Package
Our Fast-Track Application Package is a premium service for those who need to submit their application in time with their deadlines. Your case will become a top priority for our lawyers and you will benefit from our highest-quality services.
Request the Fast Track Package
The Appeal Package
By choosing our Appeal Package, you can rely on our lawyers' legal knowledge and experience to ensure you have the highest chance of a successful appeal. We will also fully represent you in any hearings/tribunals.
Request the Appeal Package
Related pages for your continued reading.
Frequently Asked Questions
It depends. During the process of applying and accepting Irish citizenship, you have declared that you intend to reside in the state after naturalisation. If you move away from Ireland after your application is successful, you must complete Form 5, which states you want to retain Irish citizenship while temporarily residing abroad.
Reckonable residence means time in Ireland that counts towards eligibility to apply for naturalisation. When applying for Irish citizenship based on your marriage or civil partnership, you must have three years of reckonable residence in the last five years.
If you are a non-EU/EEA and non-Swiss national, certain periods are counted towards the reckonable residence. They include:
Time in Ireland on an employment permit (Stamp 1)
Time on a Stamp 4
Time as the dependent of a legal resident or an employment permit holder (Stamp 3)
The period spent as the spouse or partner of a Critical Skills Employment Permit holder or researcher.
Time on a Stamp 5
If the visa or permit you held were any of the following, your time doesn't count:
Student visa (Stamp 2 or Stamp 2A IRP) unless you apply as a "young adult"
Trainee accountant (with Stamp 1A)
Third Level Graduate Scheme
Undocumented resident, stateless person or refugee
When holding an immigration stamp that qualifies, you must not leave Ireland for more than six weeks in one year, else that year will not count towards reckonable residence. If you leave Ireland for longer than six weeks due to an emergency, you should explain your circumstances in an application. If the six weeks are in the year before your application date, you have to wait till the following year to apply because the year of your application must be one year of continuous residence.
Your reckonable residence requirement for citizenship is specifically 1095 or 1096 days based on your permission stamps that qualify. This includes one year of continuous residence immediately before you apply.
Only Irish citizens can get an Irish passport. So, the first step is applying for Irish citizenship by naturalisation through marriage. If you are eligible for Irish citizenship by birth or Irish descent, you can apply through those routes instead.
After obtaining your citizenship, you can apply for your Irish passport online, post, or in person. If you are applying online, you should do so through Passport Online. For application by post, submit through Passport Express, and an application made in person should be submitted through the Passport Office's counter service.
When applying for an Irish passport, you may be required to complete an identity verification form, then get the form signed and witnessed by a Garda (an Irish police officer). Also, you are to provide the following:
Recent passport photographs
Marriage or civil partnership certificate
Proof of address (mortgage, rent, utility bill payment receipts or contracts)
Evidence of name (birth certificate, a copy of your Public Services Card, government-issued photo identification document, etc.)
Please call (+353) 061 518 025 today for more information or assistance.