Short Term 'C' Exam Visa
If you need to come to Ireland to undertake an exam relevant to your employment or studies, you should apply for the Short Term 'C' Exam Visa.
To receive assistance with your Short Term 'C' Exam Visa application, call our team on +353 061 518 025.
What is the Short Term 'C' Exam Visa?
The Short Term 'C' Exam Visa is intended for non-EEA citizens who want to come to Ireland to complete an exam necessary for their job or study.
Typically the Exam Visa is used to sit an exam allowing foreign citizens to fulfill a requirement of a medical course, to receive professional accreditation, or to complete an online learning course. Depending on your circumstances, however, you might need the Exam Visa for other reasons as well. Talk to our immigration lawyers about the purpose of your trip to Ireland and they will determine whether the Short Term 'C' Exam Visa is the right one for you.
Once the holders of the Exam Visa enter Ireland, they have 90 days to sit their exam. After this period they are obliged to return to their home country.
Citizens of EU/EEA member states, as well as citizens of Switzerland, do not have to apply for an Exam Visa to come to Ireland provided that they stay in the country for a maximum of 90 days.
"We used this service for the spouse visa extension application to assure that all the information was valid and correct."
"Thanking you so much for helping me and my wife live together for now and the distant future. We are grateful for your help and patience. "
"Spouse visa uk application was successful after working with your staff. I recommend this company the IAS for immigration services. "
Who can apply for the Exam Visa?
If you are a citizen of a country that needs the Exam Visa to come to Ireland, you have to meet the following requirements to be able to receive it:
You want to come to Ireland to sit an exam relevant to your work or course of study
You intend to undertake the exam within 90 days of entering Ireland
You intend to return to your home country or go to another foreign country after your visa expires
You have enough money to support yourself during your stay in Ireland
You can provide proof of having booked onwards journey from Ireland before the validity of your visa ends
You have not previously violated conditions of any visas to Ireland and Irish immigration law
You have not previously committed any serious crimes.
If you determine that you meet these criteria, you can apply for the Exam Visa from your home country or another country where you are resident. At the time of arriving in Ireland you need to have a valid visa. Otherwise you will not be allowed in.
How to apply for the Exam Visa?
The first step of the application process for the Short Stay 'C' Exam Visa is to complete and submit an online application form where you indicate the reason for your planned visit to Ireland. In the form you also have to provide details of your exam in Ireland.
After you submit the form you will see a web page with your application summary sheet. There you will find information regarding the application office you have to send the supporting documents to. Make sure to print, sign, and date the sheet and include it in your portfolio of evidence.
Then, you have to pay the visa application fee. If you are applying for a single-entry visa, the fee is €60. However, if you would like to receive a multiple-entry permit, you have to pay €100. The fee is non-refundable even if your application is rejected.
After paying the fee you can start gathering documents that prove your eligibility for the Exam Visa. Finally, the last step of the application process is to send your portfolio of evidence for processing.
What supporting documents are required?
As part of the application process for the Exam Visa to Ireland, you have to submit the following documents:
Your passport valid for at least 6 months past your planned visit to Ireland
An application letter in which you explain why you want to come to Ireland, what the intended dates of your vist are, and how much it will cost
Signed and dated application summary sheet
A declaration where you state that you will not breach the conditions of your visa and that you will not try to get work experience in a hospital
Two passport-size photographs
Details of your accommodation in Ireland
Proof of having enough funds to cover your expenses during your stay in Ireland
A statement where you declare that you will not become a burden on the state
Proof of having ties in your home country that will make you go back there after your visa expires.
All documents that were issued in a language other than English or Irish have to be translated by a certified translator. Depending on your circumstances you might also have to provide other documents. Hire one of our lawyers and they will analyse your case to tell you in detail what evidence you have to include in your application.
How long is the Short Term 'C' Exam Visa valid for?
Just like all Short Stay 'C' Visas to Ireland, the Exam Visa allows successful applicants to come to Ireland for up to 90 days. After this period you must leave Ireland. That means that if you are coming to Ireland to undertake an exam, you have 90 days from entering the country to sit it.
Unfortunately, visas that belong to this category cannot be extended. That means that if you fail to sit your exam within the 90 days, you will have to leave Ireland and apply for a new visa to come back.
If you want to stay in Ireland for longer than 90 days, you have to apply for a Long Stay 'D' Visa.
How can Total Law help?
Applying for visas to Ireland, including the Exam Visa, can be complicated. Luckily our highly-qualified lawyers are there to assist you. If you hire one of our immigration lawyers, they will guide you through each step of the application process, making sure you correctly complete all the forms and submit all the required documents.
Applications of the Exam Visa are often rejected because applicants are not able to prove that the exam they want to sit is relevant to their work or study. Our lawyers will help you prepare extensive evidence that proves it and makes your case as strong as possible.
At Total Law, our lawyers have helped many clients successfully apply for Short Term 'C' Visas to Ireland and they have expert knowledge of Irish immigration law.
Call us today on +353 061 518 025 to find out more about how our lawyers can help.

Advice Package
Comprehensive immigration advice tailored to your circumstances and goals.

Application Package
Designed to make your visa application as smooth and stress-free as possible.

Fast Track Package
Premium application service that ensures your visa application is submitted to meet your deadline.

Appeal Package
Ensure you have the greatest chance of a successful appeal. We will represent you in any case.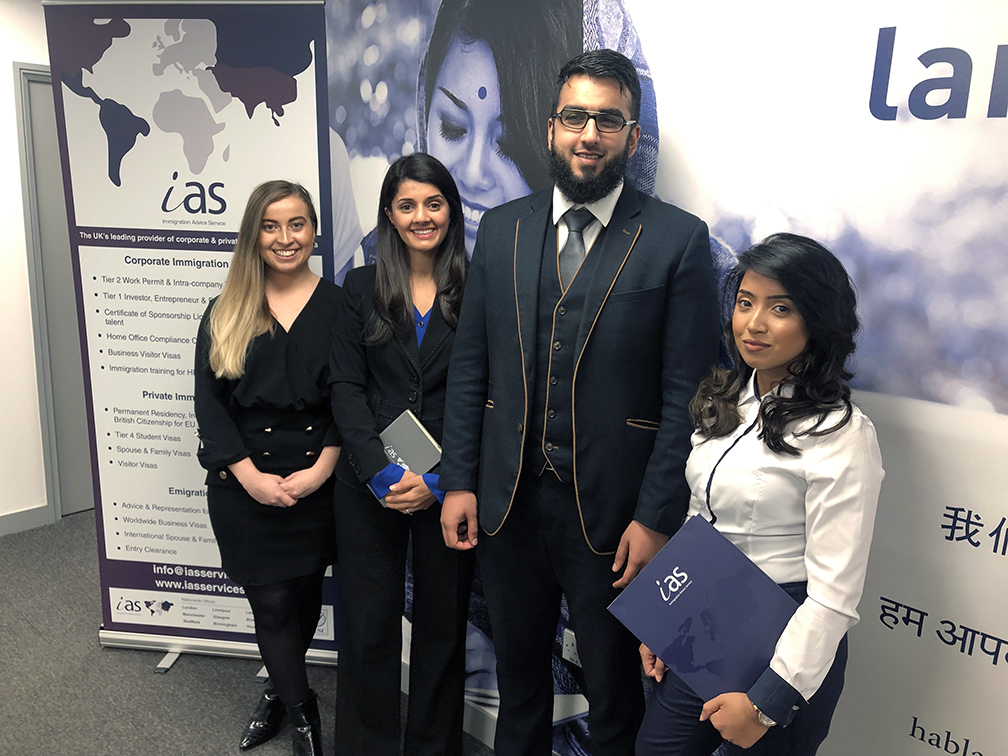 The Advice Package
During this untimed Advice Session with our professional immigration lawyers in London, you will receive our comprehensive advice, completely tailored to your needs and your situation.
Request the Advice Package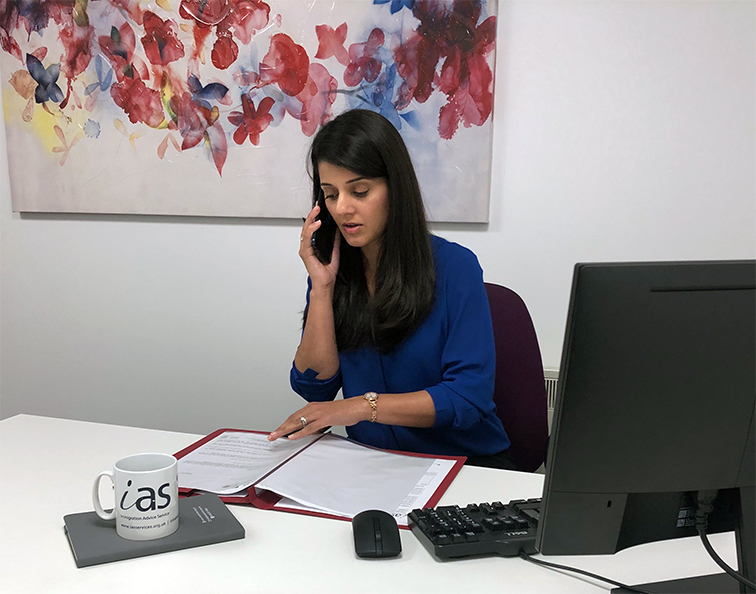 The Application Package
With our Application Package, your dedicated immigration lawyer will advise you on your application process and eligibility. Your caseworker will then complete and submit your forms to the Home Office on your behalf.
Request the Application Package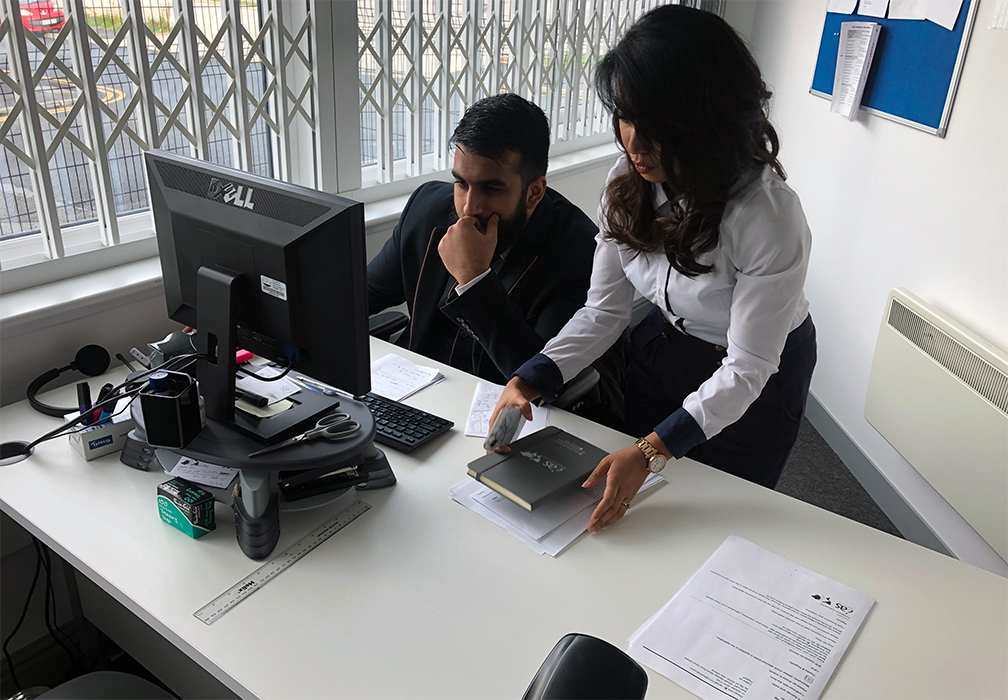 The Fast Track Package
Our Fast-Track Application Package is a premium service for those who need to submit their application in time with their deadlines. Your case will become a top priority for our lawyers and you will benefit from our highest-quality services.
Request the Fast Track Package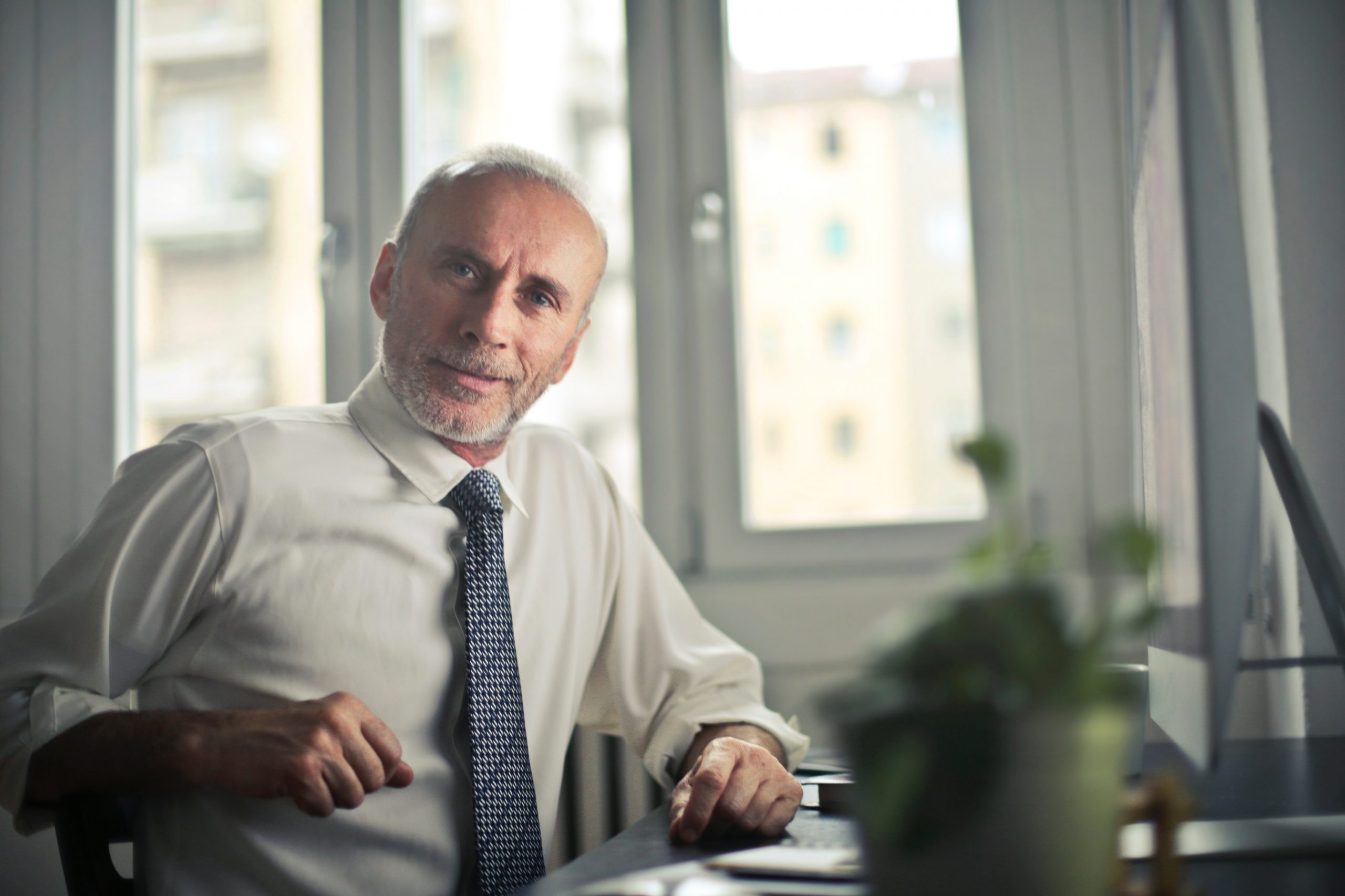 The Appeal Package
By choosing our Appeal Package, you can rely on our lawyers' legal knowledge and experience to ensure you have the highest chance of a successful appeal. We will also fully represent you in any hearings/tribunals.
Request the Appeal Package
Related pages for your continued reading.
Frequently Asked Questions
As part of your application for the Exam Visa to Ireland, you have to submit a detailed description of the exam you intend to sit in Ireland. The information you have to provide includes:
The name of the exam
The name of the institution or organisation holding the exam
Proof showing that you have registered for the exam
Receipt confirming that you paid exam fees
The date on which the exam will take place
Explanation why you have to sit the exam in Ireland and not in your home country
Proof that the exam is relevant for your work or study course.
If you still do not know some details such as the exact date of the exam, you can mention that in your application. Make sure to provide as much information about the exam as possible, however.
The Exam Visa to Ireland is not hard to get if you can provide evidence of the exam being relevant to your employment or study. If you can convince immigration officials that it is necessary that you sit this exam in Ireland, your application will most likely be accepted. Nevertheless, many applicants fail to provide enough evidence to prove that.
If you want to apply for the Exam Visa to Ireland, you have to pay either €60 for a single-entry visa or €100 for a multiple-entry visa. Keep in mind, however, that multiple-entry Exam Visas are granted only in exceptional circumstances.
Those coming to Ireland on the Exam Visa are not allowed to work or study in Ireland. That applies also to unpaid work. The visa is issued to foreign citizens who want to come to Ireland with the purpose of sitting an exam. Engaging in employment in Ireland while on the Exam Visa would mean breaching the conditions of your immigration permit. You could then face deportation and difficulties when applying for visas to Ireland in the future.
If you would like to come to Ireland to work, talk to our immigration lawyers. They will tell you how you can apply for an employment visa to Ireland.