Ireland Spouse Visa
Spouses of Irish citizens who are from a non-European Economic Area (EEA) country will need to apply for an Irish Spouse visa in order to live with their husband or wife in Ireland.
If you would like to apply for an Irish Spouse visa and would like assistance with your application, give us a call at (+353) 061 518 025. Our immigration experts are here to help you every step of the way through the immigration process.
Who needs an Ireland spouse visa?
Foreign nationals who are the spouse or civil partner of an Irish citizen and are also from a country in the European Union (EU), EEA, or Switzerland are free to come to Ireland with their spouses without needing an Irish visa to enter.
However, spouses and civil partners of Irish citizens or Irish legal residents who are non-EEA nationals will be required to obtain immigration permission from the Irish Immigration Service Delivery (ISD) in order to remain in Ireland with their spouses. Non-EEA family members will need to apply for a Join Family Member (D) visa if they wish to remain in Ireland for a stay longer than 3 months.
It should be noted that civil partnerships will no longer be recognised in Ireland due to the Marriage Act 2015 which allowed same-sex couples to become legally married in Ireland. However, if a civil partnership was registered abroad or before May 16, 2016, then it will be accepted.
"I'm very happy with the standard of training received on the OISC Level 1 course, i passed my exam. Thank you!"
"My application was approved and a huge weight has been lifted from our shoulders this year "
"We used this service for the spouse visa extension application to assure that all the information was valid and correct."
What are the requirements for an Ireland Spouse Visa?
In order to qualify for family reunification, the spouse/civil partner must be sponsored for a visa by one of the following:
An Irish citizen
An EU or EEA citizen
A foreign national from a non-EEA country who is lawfully residing in Ireland through an employment permit
A foreign national legally residing in Ireland under an immigration Stamp 4 or Stamp 5
A Researcher under a Hosting Agreement
A Ph.D. student who is currently studying for a doctorate in an Irish accredited program
A Minister of Religion residing in Ireland under an immigration Stamp 3
The sponsor must also meet additional requirements in order to sponsor their spouse or civil partner to come to Ireland such as:
Being able to meet the financial requirements
Being able to commit to living together permanently as spouses or civil partners in Ireland
Being able to provide evidence of a genuine relationship
Being able to provide a valid marriage certificate or a civil partnership certificate that is recognised by Irish law
Being able to meet the requirements for a waiting period if the sponsor is classified as Category B
Both spouses must be at least 18 years old
What are the financial requirements for sponsorship?
To sponsor a non-EEA spouse, civil partner, or de facto partner, the sponsor must meet the financial requirements which are dependent on the sponsor's immigration status.
Irish Citizen Sponsor
An Irish national may sponsor their spouse for a visa if he/she has earned a cumulative gross income of at least €40,000 in the 3 year period prior to application, not including benefits received from the State. In addition, the Irish national sponsor must not have been totally or predominantly reliant on social welfare payments for more than 2 years prior to the application.
Non-EEA National Sponsor
Non-EEA sponsors will have different financial requirements based on their immigration status. Category B sponsors (Non-Critical Employment Permit Holders, some Stamp 4 holders, and Ministers of Religion) must have a gross income in each of the prior 2 years of application that is in excess of what is applied by the Department of Social Protection in their eligibility assessment for Family Income Supplement. This typically amounts to a minimum earning of €30,000 after tax for the previous two years. For more information regarding this financial requirement, consult an immigration attorney who is experienced in Irish law.
It should be noted that in addition to meeting specific financial requirements, Category B sponsors will need to wait for 12 months before they can apply for family reunification.
What is a Join Family Member (D) Visa?
Non-EEA nationals who would like to join their spouse or civil partner in Ireland must obtain a long stay (join family) D visa in order to be reunited with their loved ones. Marriage to an Irish national does not guarantee that the spouse or civil partner will be granted permission to enter and remain in Ireland.
'Join Family' Long Stay D visas allow spouses, civil partners, and other family members to enter and stay in Ireland for periods of stay longer than 3 months. Family members who are already in Ireland on another immigration scheme will need to make an application to the Irish Naturalisation and Immigration Service (INIS) in order to allow their family members to stay in the country.
It should be noted that family reunification applications from non-EEA nationals will be subject to the decision-making process outlined in the Non-EEA Policy Document on Family Reunification. For more information regarding your chances of a successful application, contact an experienced immigration experts.
What documents are needed for a D visa?
The following documents may need to be submitted with your long stay (join family) D visa application:
The fully completed and signed visa application form
Your current passport (passport must have four clean pages in it and have at least 12 months validity remaining)
Any previous passports (if applicable)
The visa fee receipt
2 colour passport photos
Sufficient evidence of a family relationship to the sponsor (ex. Marriage certificate or birth certificate)
A full account of the relationship history (if the marriage took place after the sponsor took up residence in Ireland). Relationships that developed solely over the internet or by phone/text will not be considered as bonafide. There must be physically present face-t0-face meetings between both parties.
A signed letter that outlines the reason for coming to Ireland along with details of your spouse/civil partner who is in Ireland, and any other family members who may be residing in Ireland as well.
Any documents or evidence which prove the sponsor's legal status in Ireland and their eligibility for sponsorship
Detail of past visa refusal (if applicable)
Evidence of you and your spouse or civil partner's finances (ex. bank statements, pay slips, income tax forms, etc)
Evidence of medical or travel insurance
What is the application process for an Irish Spouse Visa?
To apply for a Join Family Member (D) visa, the sponsor will need to first apply online at the INIS website. After the application has been made and the visa fee has been paid, it will then be sent to the local embassy or consulate in the country where the foreign national spouse resides.
All necessary supporting documents to support your visa application will need to be sent to INIS within 30 days of the D visa application submission date. If the visa is approved, the spouse or civil partner will be allowed to enter Ireland and apply for permission to remain by completing the application forms found on the INIS website.
Once in Ireland, the spouse or civil partner can book an appointment online through the INIS website to register their permission to remain if they live in Dublin. For those who live outside of Dublin, the spouse or civil partner can register their permission to remain with their local immigration officer.
How much does it cost to get a Join Family Member (D) Visa?
There are numerous costs associated with a Join Family Member (D) visa. The amount you spend will depend on your personal circumstances and immigration route. Overall, the visa fees are as follows:
Single Journey visa (this will allow you to stay in Ireland for up to 90 days): €60
Multi-journey visa (this will allow you to enter Ireland multiple times for up to 5 years): €100
Irish Residence Permit (if granted permission to remain after 90 days): €300
Private medical insurance: costs will vary
For more information regarding visa fees and the cost of a Join Family Member (D) visa, contact an immigration consultant.
Advice Package
Comprehensive immigration advice tailored to your circumstances and goals.
Application Package
Designed to make your visa application as smooth and stress-free as possible.

Fast Track Package
Premium application service that ensures your visa application is submitted to meet your deadline.
Appeal Package
Ensure you have the greatest chance of a successful appeal. We will represent you in any case.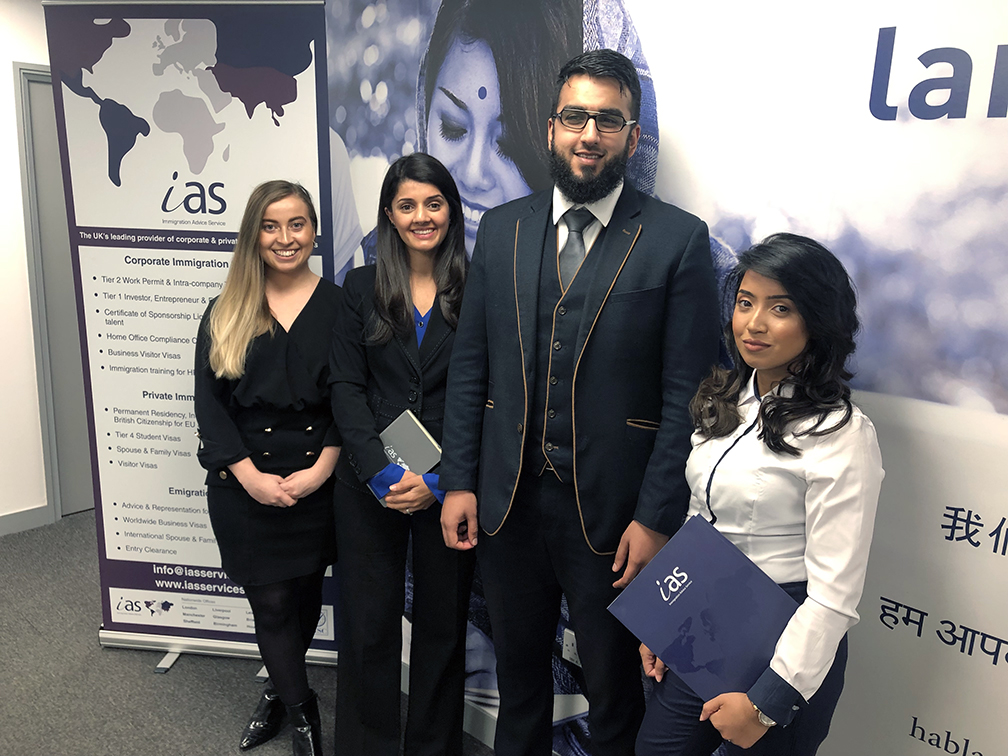 The Advice Package
During this untimed Advice Session with our professional immigration lawyers in London, you will receive our comprehensive advice, completely tailored to your needs and your situation.
Request the Advice Package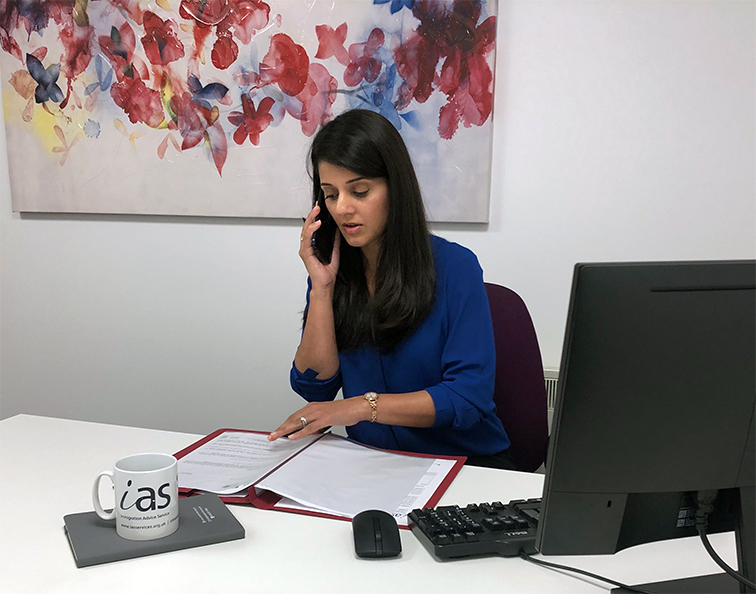 The Application Package
With our Application Package, your dedicated immigration lawyer will advise you on your application process and eligibility. Your caseworker will then complete and submit your forms to the Home Office on your behalf.
Request the Application Package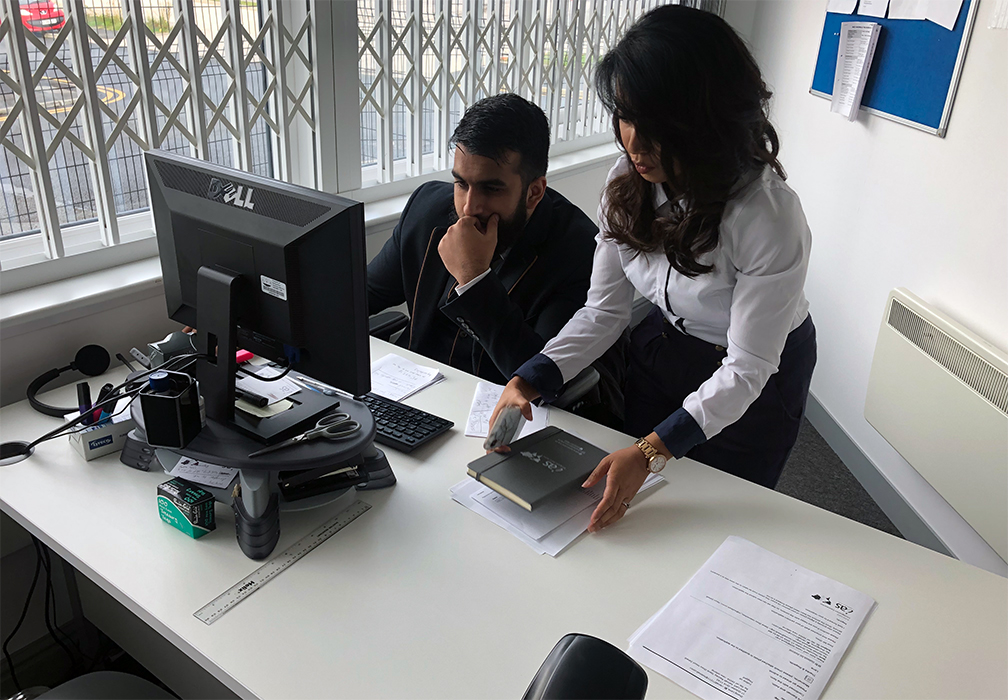 The Fast Track Package
Our Fast-Track Application Package is a premium service for those who need to submit their application in time with their deadlines. Your case will become a top priority for our lawyers and you will benefit from our highest-quality services.
Request the Fast Track Package
The Appeal Package
By choosing our Appeal Package, you can rely on our lawyers' legal knowledge and experience to ensure you have the highest chance of a successful appeal. We will also fully represent you in any hearings/tribunals.
Request the Appeal Package
Related pages for your continued reading.
Frequently Asked Questions
Overall, applicants will receive notification on whether their Long-Term 'D' visa has been approved in 8 weeks or so. However, family visas as spouse visas will take anywhere from 6-12 months to process. The longer processing times are due to the complex nature of the visa and its extensive requirements.
If your visa is denied, you will receive a written explanation detailing why the visa application was refused. All refused visa applications are given the right to appeal the decision. However, this must be done within 2 months of receiving a refusal letter.
Non-EEA family members such as de facto partners and dependent children may be eligible to join their loved ones in Ireland by applying for another (Join Family) Long Stay D Visa. Other extended family members are not eligible for a visa under the family reunification scheme. However, family relatives may be able to come to Ireland by applying for another visa such as an employment permit.
To best assess your chances of being reunited with your family member, contact one of our immigration experts at Total Law. Give us a call to determine your eligibility and come up with a plan to best help you and your family come to Ireland. Give us a call at (+353) 061 518 025 or leave a message online and we will get back to you.