Irish Civil Partner Visa
Civil partners of Irish citizens who are from a non-European Economic Area (EEA) country may need to apply for a civil partner visa to stay with their partners in Ireland for long-term stays.
If you are interested in applying for a civil partner visa, contact one of our immigration lawyers today at (+353) 061 518 025. We are here to help you online, over the phone, or in person.
What is a civil partner visa?
Non-EEA nationals who entered into a civil partnership with an Irish citizen or EU national before 16 May 2016 may be eligible to join their partner in Ireland for long-term residence by applying for a civil partner visa.
It should be noted that due to the Marriages Act 2015 which allows for same-sex marriages, those who entered into civil partnerships after 16 May 2016 will no longer be considered for this visa. However, same-sex couples who were married prior to the 2015 Marriage Bill will be recognized as valid marriages in Ireland.
Marriage or civil partnership to an Irish national does not give a non-EEA national the automatic right to live in Ireland. Immigration permission to enter and reside in Ireland will be subject to approval from immigration authorities.
"I'm very happy with the standard of training received on the OISC Level 1 course, i passed my exam. Thank you!"
"My application was approved and a huge weight has been lifted from our shoulders this year "
"We used this service for the spouse visa extension application to assure that all the information was valid and correct."
Who needs a civil partner visa?
Individuals who are from non-EEA visa required countries and who would like to join their civil partner in Ireland will need to apply for a civil partner visa Ireland once they are in the country. To do this, the non-EEA civil partner will need to apply and be granted permission for a long-stay (join family) visa if they are not already in Ireland.
Civil partners who are from a European Union (EU) country or Switzerland do not need to apply for a visa.
What are the requirements for a civil partner or spouse visa?
Individuals from a non-EEA country who would like to apply for a civil partner or spouse visa need to be able to meet the following requirements:
The applicant must be at least 18 years old at the time of application
Both partners must have entered into a valid civil partnership that was conducted in a lawful manner recognised by Ireland
The applicant must be in a civil partnership with an Irish national
The applicant is residing in the same household as a family unit with their Irish civil partner
Both civil partners intend to continuously reside together in Ireland
The Irish partner has earned €40,000 in the last 3 years (this sum must be over and above any State benefits received)
The non-EEA partner is of 'good character' with no serious criminal offenses
What classifies as a civil partnership?
A civil partnership can be classified as legal recognition of a relationship entered into by two people who are not related to each other. Both same-sex and opposite-sex couples can enter into civil partnerships.
Due to the Marriage Act 2015, civil partnerships entered into after 16 May 2016 will not be recognised in Ireland. Instead, civil partners are encouraged to apply for marriage. If married, the civil partnership will automatically dissolve.
For more information regarding marriage or civil partnership, visit the Irish Department of Justice and Equality website.
Who can sponsor a long stay (join family) D visa?
Non-EEA nationals who would like to join their partner in Ireland will need to be sponsored for a visa by their partner. Eligibility for sponsorship will depend on the sponsor's immigration status. Those who can sponsor their family members for a visa include the following:
An Irish national (either currently residing in Ireland or has future plans to settle in Ireland)
Foreign nationals who are Employment Permit Holders and thereby are lawful residents
Foreign nationals who possess Stamp 4 immigration permission and are therefore lawful residents
Foreign nationals who possess Stamp 5 immigration permission and are therefore lawful residents
Researchers in Ireland who are under a Hosting Agreement (this includes individuals with a Critical Skills Employment permit)
Ph.D. students who are studying for a doctorate at an accredited Irish educational institution
Ministers of Religion who have obtained Stamp 3 immigration permission
What is the visa application process for a civil partner or spouse visa?
EU nationals and partners who are from a non-visa-required country can enter Ireland and then apply for a civil partner/spouse visa once in the country.
However, individuals who are from a non-EEA country will first need to apply for entry into Ireland. To do this, the civil partners may apply for a long-stay (join family) visa under Ireland's Family Reunification scheme. This visa will grant the partner temporary permission to remain in Ireland until they receive approval for their civil partner visa.
Non-EEA civil partners can have their sponsors apply for a Join Family Member (D) visa on their behalf online through the Irish Naturalisation and Immigration Service (INIS) website.
Once the online application form has been completed, the supporting documents have been sent to INIS, and the visa fee has been paid, the visa application will then be sent to the nearest Irish Embassy or Consulate in the country where the foreign partner resides.
It should be noted that all necessary supporting documents must be sent to INIS within 30 days of when the D visa application was submitted.
Once in Ireland, the civil partner will then need to apply for residency permission by completing 'Application for permission to remain in the State on the basis of marriage/civil partnership to an Irish national' form. This application will need to be submitted in writing and sent by registered post to Immigration Service Delivery (ISD) along with any supporting documents to the following address:
Spouse/Civil Partner of Irish National Unit
Residence Division – Unit 6
Immigration Service Delivery
PO Box 12695, Dublin 2
If the Civil Partner visa Ireland application is approved, the applicant will receive a letter of approval which they must submit to the immigration officer in person. This can be done by scheduling an appointment with the local immigration office to register the partner's immigration permission. Both the civil partners will need to attend this appointment together.
What documents are required for a Join Family Member (D) visa?
If you are applying for this Join Family Member (D) visa to come to Ireland, you will need to submit the following documents after completing your online application:
The fully completed and signed D visa application form
Your current passport (passport must have four clean pages in it and have at least 12 months validity remaining)
Any previous passports (if applicable)
The visa fee receipt
2 colour passport photos
Sufficient evidence of a relationship to the sponsor (ex. civil partnership certificate)
A full account of the relationship history (it should be noted that relationships that developed solely over the internet or by phone/text will not be considered as bonafide. There must be physically present face-t0-face meetings between both parties. )
A signed letter that outlines the reason for coming to Ireland along with details of your civil partner who is in Ireland along with any other family member who may be residing in Ireland as well.
Any documents or evidence which prove the sponsor's current permission to be in Ireland and their eligibility for sponsorship
Detail of past visa refusal (if applicable)
Evidence of you and your civil partner's finances (ex. bank statements, pay slips, income tax forms, etc)
Evidence of the foreign national's medical or travel insurance
What documents are required for residency permission?
When applying for a civil partner visa, the following documents must be sent with the application form:
The completed application form (This needs to be signed and dated by both partners)
The original civil partnership certificate
The foreign partner's original passport
The original birth certificate of the foreign partner
The sponsor's (Irish national) original and valid passport (passport cards will not be accepted)
The sponsor's (Irish national) original birth certificate
Divorce papers from either  partner's previous marriages (if applicable)
Bank statements from the past 6 months from the accounts of both partners
Any evidence which proves that the foreign partner has private medical insurance
Any financial evidence that can prove the sponsor (Irish national) has earned at least €40,000 in the previous 3 years (ex: payslips, P60s/Employment Detail Summary, P21 Revenue Commissioner Statements, etc)
Any evidence that can prove joint accommodation of the couple (ex: tenancy/lease agreements, mortgage statements, proof of homeownership, etc)
Any documents which have your joint address and both partners' names on them (ex: utility bills, television license, letters addressed to both partners/partners from their child's school, etc)
Photocopies of all original documents
All original documents will be returned after visa processing. Photocopies of the original documents will be kept and retained on file. It is important to include all necessary documents with your fully completed application form. Incomplete applications will not be processed and will be returned to the sender.
How much does a civil partner/spouse visa cost?
The cost of a civil partner or spouse visa will depend on whether or not the foreign national is in Ireland or will need immigration permission to enter, that is, a Join Family Member (D) visa. In general, the visa fees are as follows:
Single Journey visa (this will allow you to stay in Ireland for up to 90 days): €60
Multi-journey visa (this will allow you to enter Ireland multiple times for up to 5 years): €100
Irish Residence Permit (if granted permission to remain after 90 days): €300
Private medical insurance: costs will vary
Certified translations of documents that are not in English or Irish: costs will vary
For more details regarding the total cost of a civil partner or spouse visa, contact an immigration attorney who is experienced in Irish law.
Advice Package
Comprehensive immigration advice tailored to your circumstances and goals.
Application Package
Designed to make your visa application as smooth and stress-free as possible.

Fast Track Package
Premium application service that ensures your visa application is submitted to meet your deadline.
Appeal Package
Ensure you have the greatest chance of a successful appeal. We will represent you in any case.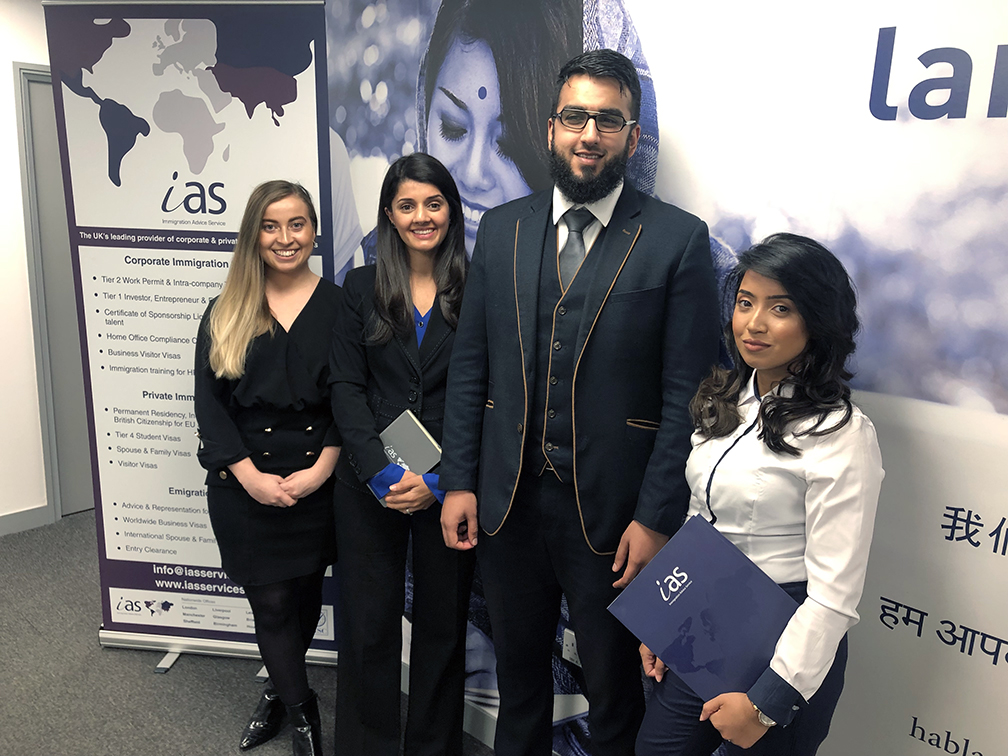 The Advice Package
During this untimed Advice Session with our professional immigration lawyers in London, you will receive our comprehensive advice, completely tailored to your needs and your situation.
Request the Advice Package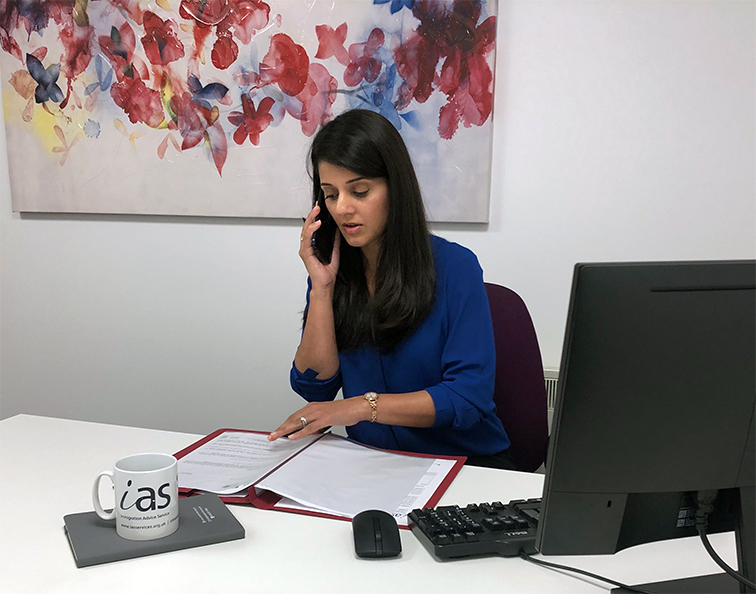 The Application Package
With our Application Package, your dedicated immigration lawyer will advise you on your application process and eligibility. Your caseworker will then complete and submit your forms to the Home Office on your behalf.
Request the Application Package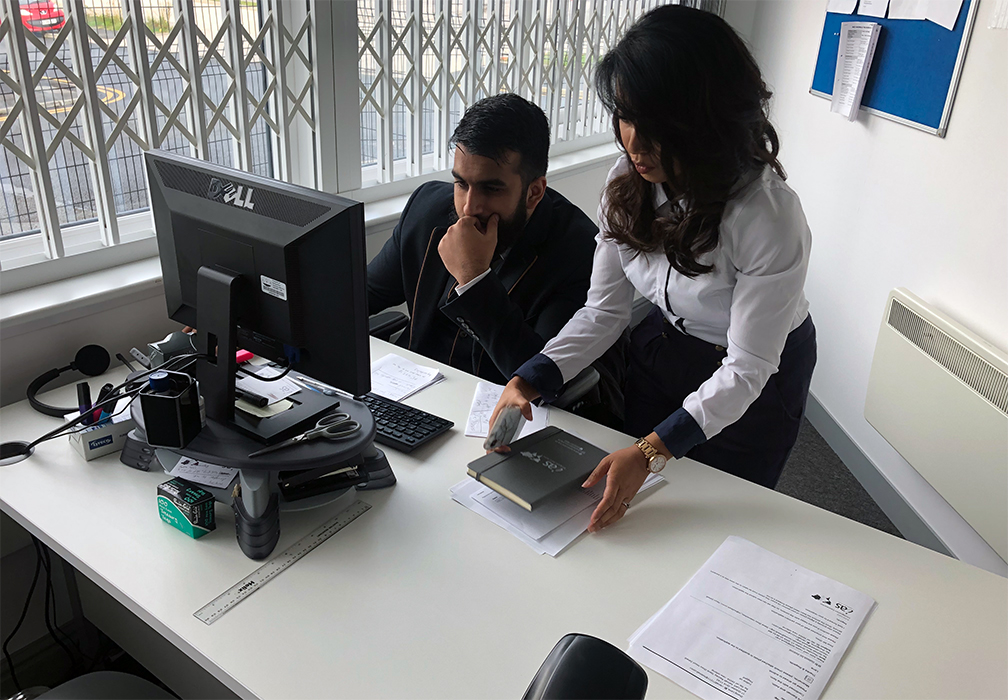 The Fast Track Package
Our Fast-Track Application Package is a premium service for those who need to submit their application in time with their deadlines. Your case will become a top priority for our lawyers and you will benefit from our highest-quality services.
Request the Fast Track Package
The Appeal Package
By choosing our Appeal Package, you can rely on our lawyers' legal knowledge and experience to ensure you have the highest chance of a successful appeal. We will also fully represent you in any hearings/tribunals.
Request the Appeal Package
Related pages for your continued reading.
Frequently Asked Questions
If residency permission has been denied, the foreign national will receive a letter or rejection detailing the reasons for the refusal. Those who choose to appeal the decision must do so within 8 weeks from the date of refusal. Applications for appeal will be considered by a more senior immigration officer if and where it is possible to do so.
Appealing a decision is free of charge however it can only be done once, so please consult with an experienced immigration consultants before continuing with the appeal process.
Civil partner visas can be difficult to obtain. There are a lot of steps, documents, and immigration processes that couples must go through in order to be reunited together with a Civil Partner visa Ireland.
Our dedicated immigration experts can help you through every step of the immigration process, including:
Assistance with Long Stay (Join Family) visa application
Assistance with immigration registration or renewal after the approved initial period
Assessment of your eligibility for Irish visas
Assistance with appealing a decision
Making sure that your application has the necessary documents
If you are interested in learning more about our legal packages or the services we offer, give us a call at (+353) 061 518 025 or leave a message online and we will get back to you.