British-Irish Visa Scheme
The British-Irish Visa Scheme (BIVS) allows individuals with specific visa types the flexibility to travel between the UK and Ireland.
Speak to the immigration experts at Total Law for comprehensive support and advice with your immigration application. We are available to speak over the phone or via online video call.
Call (+353) 061 518 025 to speak to a member of our client care team today.
Who can apply for the British-Irish Visa Scheme?
Individuals with eligible short-stay visas issued by the UK or Ireland may apply for the British-Irish Visa Scheme (BIVS).
Only Indian and Chinese nationals are currently permitted to apply to the scheme.
The below individuals can apply for the BIVS:
Indian or Chinese nationals holding an eligible Irish short-stay visa
Indian or Chinese nationals holding an eligible UK visitor visa (excluding a visitor in transit or visitor for marriage/ civil partnership visa)
The purpose of the visa scheme is to enable easier travel between the UK and Ireland. As well as this, it ensures the security of the Common Travel Area agreement between both countries.
To find out if you are eligible, speak to one of our immigration advisors today. We are on hand to assist you, no matter how complex your case.
Call (+353) 061 518 025 to speak to an advisor today.
"I'm very happy with the standard of training received on the OISC Level 1 course, i passed my exam. Thank you!"
"My application was approved and a huge weight has been lifted from our shoulders this year "
"We used this service for the spouse visa extension application to assure that all the information was valid and correct."
Eligible Irish visas
The Irish visas that are eligible for this scheme include the following:
All other visas will not be eligible for the BIVS. For example, if an Indian or Chinese national has a work visa or family visa, they are not permitted to apply for the scheme.
Instead, they are required to apply for a UK Visitor Visa if they wish to enter the UK on a short-term basis.
Eligible British Visas
The below UK visas are eligible for Chinese and Indian nationals who wish to visit Ireland using the British-Irish Visa Scheme.
Paid Permitted Engagement Visa
Business Visitor Visa
Standard Visitor Visa
Tourist Visa
Academic Visitor Visa
All standard visitor categories where the maximum allowable length for a single visit is six months
Unaccompanied minor children are not permitted to apply for the scheme. Similarly, anyone issued a visitor visa to stay for longer than six months is not eligible.
Requirements for the British-Irish Visa Scheme
As well as the nationality and visa category requirements, there are number of other requirements involved.
These include:
You must first travel to the country that issued the visa
For example, if you have been issued a short-stay visa to enter Ireland and you wish to visit the UK at a later date with your BIVS visa endorsement, you must travel there first.
Conversely, if your visa was issued by the UK and you plan to take advantage of the scheme, you must travel to that country first.
If you are issued a single entry BIVS endorsed visa, this means you may only travel between the UK and Ireland for a single journey.
You must enter the country where you were granted the visa, but you may leave from either country
If issued an Irish visa, you must enter Ireland first. Once you leave the Common Travel Area, you must re-enter through Ireland
The maximum length of stay is up to 90 days.
In terms of the UK visa, if the following applies:
You were issued a UK visitor visa
You have entered the country (or been granted leave to enter for up to 180 days)
Your intended visit to Ireland will end before your permitted time in the UK ends
Then you may be eligible to travel directly to Ireland from a third country, without having to enter the UK again
The length of stay in Ireland is permitted for up to 90 days or the length of the UK permission, depending on which is shorter.
How to apply
To apply for this route, you must submit your application to the country you wish to first enter.
If applying via Ireland, you should apply through the visa application centre at the time of your visit visa application.
You must submit your application to a visa application centre in your country of application (typically China or India).
You will be given further information about the application process, including any required documents and processes.
You will likely be required to submit your biometric information and supporting documents.
How much does it cost?
The cost of Irish visas is outlined below:
Single entry: €60
Multi entry: €100
Transit: €25
You will be given further information on the cost of the BIVS when you submit your application.
The cost of UK visitor visas is outlined below:
Standard Visitor Visa: £95
Standard Visitor Visa (medical reasons): £190
Standard Visitor Visa (academics): £190
Two-year long-term Standard Visitor Visa: £361
How long does it take to process?
The decision to grant a BIVS endorsement on your visa is taken by an immigration official in either Ireland or the UK.
The visa officer will make a judgement based on your supporting information and identity documents.
It is not possible to appeal a decision where a visa has not been endorsed with the BIVS.
How can Total Law help me?
Our expert immigration team are specialists in all forms of immigration applications.
Book a consultation with one of our qualified immigration consultants and we can advise you based on your personal circumstances and your goals. Our team are well-versed in immigration law and can provide the same expertise as an immigration lawyer.
We work tirelessly on your behalf, exhausting all options to help you with your immigration needs.
It is essential that your application is submitted to the highest standards, with no false or incorrect information.
Additionally, we will ensure that each section of your application is completed fully to maximise your chances of a successful application.
Advice Package
Comprehensive immigration advice tailored to your circumstances and goals.
Application Package
Designed to make your visa application as smooth and stress-free as possible.

Fast Track Package
Premium application service that ensures your visa application is submitted to meet your deadline.
Appeal Package
Ensure you have the greatest chance of a successful appeal. We will represent you in any case.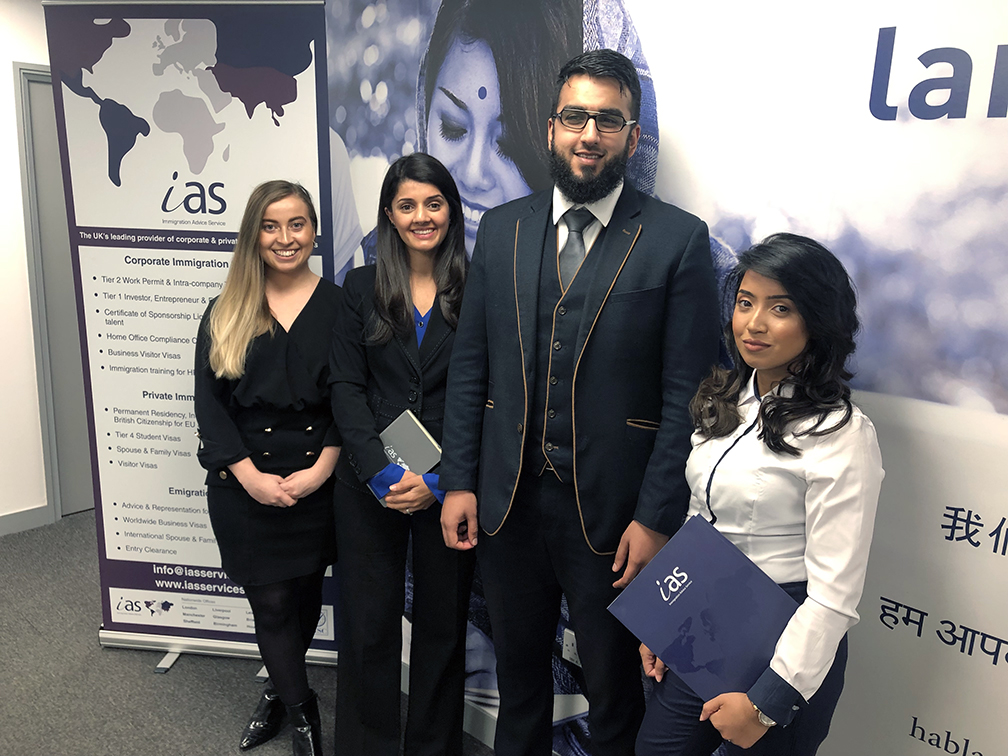 The Advice Package
During this untimed Advice Session with our professional immigration lawyers in London, you will receive our comprehensive advice, completely tailored to your needs and your situation.
Request the Advice Package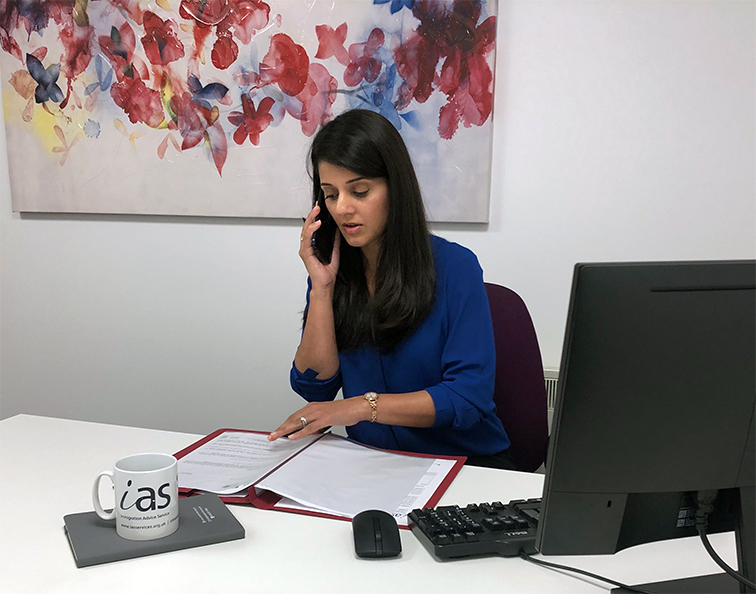 The Application Package
With our Application Package, your dedicated immigration lawyer will advise you on your application process and eligibility. Your caseworker will then complete and submit your forms to the Home Office on your behalf.
Request the Application Package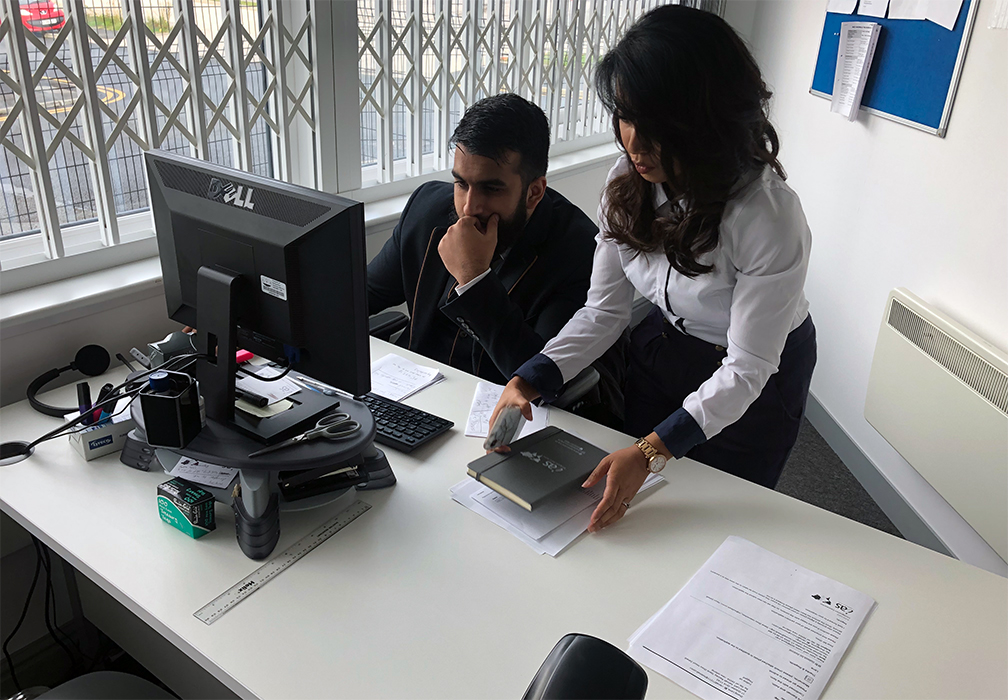 The Fast Track Package
Our Fast-Track Application Package is a premium service for those who need to submit their application in time with their deadlines. Your case will become a top priority for our lawyers and you will benefit from our highest-quality services.
Request the Fast Track Package
The Appeal Package
By choosing our Appeal Package, you can rely on our lawyers' legal knowledge and experience to ensure you have the highest chance of a successful appeal. We will also fully represent you in any hearings/tribunals.
Request the Appeal Package
Related pages for your continued reading.
Frequently Asked Questions
The Short Stay Visa Waiver Programme has been designed for individuals who entered the UK with an eligible short-stay visa.
It may be possible to travel to Ireland without the need to get an Irish visa and instead use the time remaining on their British visa.
If you meet each of the following criteria, you may be eligible for the Short Stay Visa Waiver:
Have you been issued a short stay UK visa?
Will your trip to Ireland end before your permission to stay in the UK ends?
Are you a national of one of the following countries: Belarus, Bosnia and Herzegovina, Bahrain, Colombia, India, Indonesia, Kuwait, Kosovo, Peru, Oman, Kazakhstan, Montenegro, Qatar, People's Republic of China, Republic of North Macedonia, Saudi Arabia, Philippines, Russian Federation, Thailand, Serbia, Turkey, Uzbekistan, Ukraine, or Vietnam?
In this case, you may be eligible to visit Ireland for less than 90 days without an Irish visa.
The British-Irish Visa Scheme is similar but only for Chinese or Indian nationals.
No, it is not possible for students to use this scheme. The reason is because only individuals on short-stay visas can use it.
If you wish to visit the UK while on a Student Visa, you must apply for a Visitor Visa to enter the UK.
The documents you will need to submit may include the following:
Valid travel document or passport with at least one blank page (front and back)
Documents relating to your personal circumstances including:

Activities related to employment or study (e.g., business meetings, musical performances)
What you plan to do in the UK
Letter from your employer
Letter from your educational institute
Business registration documents

Previous travel documents and passports
Confirmation of residence in your country
Proof of legal residence in your country
Financial documents demonstrating sufficient ability to support yourself

Bank statements
Building society statements
Proof of earning (e.g., letters from employer, contract, etc.)

Information about your sponsor (where relevant)

Nature of the support being provided
How they will support you
The relationship between you and the sponsor
Whether the sponsor is legally resident in the UK

Academics: letter from employer or host organisation
Performers: letter of invitation from event organisers
Professional and Linguistic Assessment Board (PLAB) test and Objective Structured Clinical Examination (OSCE) test: letter from the General Medical Council or Nursing and Midwifery Council
Work training: confirmation of offer to undertake a clinical attachment or observer post
Permitted paid engagements: letter of invitation showing the nature of engagement
Lecturers or examiners: letter from employer and nature of expertise/ career
Private medical treatment: letter from a doctor or consultant