General Work Permit Ireland
The Irish General Work Permit offers an opportunity for people to work and reside in Ireland, if their occupation is not listed under the list of ineligible occupations for employment permits. Unlike the other types of work permits in Ireland, the General Employment Permit recognizes a wide variety of professions.
To request more information about the General Employment Permit or other Irish employment permits, please use the online contact form or call us at +353 061 518 025 to talk to a Total Law representative who can help.
Overview of the General Employment Permit
The General Employment Permit is one of the 9 types of work permits offered by the Irish government to attract non-EEA skilled individuals to work and live in the country.
The permit may be granted for two years initially but can be renewed for a maximum of three years. The candidate may submit a long-term residence application after residing in the country legally for five years and therefore the General Employment Permit can be a valid pathway to gaining permanent residence.
"I'm very happy with the standard of training received on the OISC Level 1 course, i passed my exam. Thank you!"
"My application was approved and a huge weight has been lifted from our shoulders this year "
"We used this service for the spouse visa extension application to assure that all the information was valid and correct."
Eligibility Requirements for the General Employment Permit
Overview
As long as your profession is not on the list of prohibited professions for employment permits, you may be able to work and live in Ireland using the Irish General Employment Permit.
This is the key difference compared to other Irish work permits. For example, the Critical Skills Employment Permit is only suitable for individuals with government specified occupations.
The eligibility criteria for the General Employment are relatively straightforward and easy to fulfill – although both employee criteria and employer criteria must be successfully met for the permit to be issued.
Eligibility Criteria for Employers
To be granted a General Employment Permit, the employer must meet the following requirements:
Carry out a Labour Market Needs Test to establish the current demand for the role being offered.
Be registered with the Revenue Commissioners and Companies Registration Office/Registry of Friendly Societies.
Provide full details of the duration of the job and the salary package offered. The minimum qualifying duration is 12 months and the minimum acceptable salary must be 30,000 euros at least – although this minum annual wage can be waived under certain conditions
Give details of their current employees and they must fulfil the 50-50 rule under which at least 50% of the total employee population at their organisation must belong to the EEA region.
Exceptions to the 50-50 rule
There are some exceptions to the 50-50 rule permitted. In particular, new businesses do not have to fulfil this condition, although they must have their business registered with the Revenue within the last two years and an approval letter from IDA Ireland or Enterprise Ireland. If they renew the worker's contract then the 50-50 rule must then be meet.
Employers also do not need to meet the criteria if they do not employ any other workers a the time of application for the permit.
Eligibility Criteria for Employees
In addition to the criteria for employers, there are also requirements that employees must meet:
Find a job in Ireland.  All occupations are considered eligible occupations unless they are listed as ineligible occupations by the government.
Be able to prove relevant qualifications, experience and skill for that job
Ensure the position has passed the Labour Market Needs Test.
The General Employment Permit eligibility criteria for employees and employers can seem complicated to first-time applicants. Experts at Total Law can help employers and employees understand these criteria.
Reach out to us via the online chat feature or call us at +353 061 518 025 to speak with a Total Law professional who can assist with all your questions.
What is a Labour Market Needs Test?
A Labour Market Needs Test is conducted to prove that the job position was offered to EEA residents before it was offered to a non-EEA resident.
The test requires employers to advertise the vacancy via three required routes for a minimum period to ensure that appropriately qualified Irish citizens have the chance to apply for the role.
Employers do not need to meet the Labour Market Needs Test if they are looking to recruit someone to fulfill a role that is on the Critical Skills Occupation List or if the role has a salary of less than 64,000 euros per year.
As an employer if you are unclear if you need to conduct a Labour Market Needs Test then reach out to an immigration specialist to ensure you are in a position to submit a General Employment Permit application.
Remuneration Criteria for the General Employment Permit
The General Employment Permit is only granted to roles that pay at least 30,000 euros per year.
However, in some cases the minimum salary requirement is reduced to a lower amount of 27,000 euros as long as they fulfil the following conditions:
Graduated from any of the Irish third-level institutions with an offer to work in any of the Critical Skills Occupations list, or
Graduated from a foreign university of the same level with an offer to work in the field of Information and Communication Technologies in Ireland
The minimum salary is also lowered to 27,000 euros for a number of other applicants such as those looking to take a role as a language specialist, healthcare assistant or home carer.
A 27,500 Euros annual salary is also acceptable for individuals working as meat de-boners.
Since the remuneration criteria for the General Employment Permit can be complicated it is best to seek professional help. Please contact Total Law  at +353 061 518 025 to speak to one of our representatives for advice.
Documents Needed for Irish General Employment Permit
The document checklist for the General Employment Permit is comprehensive and needs to be submitted at least 12 weeks in advance of the time the holder wants to begin employment. Paperwork required include:
A valid passport with all your details clearly mentioned and a passport picture that is taken in line with the Irish passport photograph requirements
Proof of education such as a degree or diploma
Details of past employment experience, if any
A copy of the mutually signed employment contract that clearly states the annual salary package offered
Details of the company (the type of company, ERN, company name registration number, details of the main contact person at the company, etc.)
For non-EEA individuals who are currently residing in Ireland, residence details will also be required
If employment requires registration with regulatory authorities, you will also need to provide a registration/pin or licence number
Once you have collected all the necessary documents required for the new General Employment Permit application, you have to upload them to the Employment Permit Online System (EPOS).
After submitting all the documents, each applicant will receive a MyWork-ID number, which they can use to log in later and track the progress of their application.
If you are unclear about the documents needed for a successful application then reach out to Total Law for support and guidance.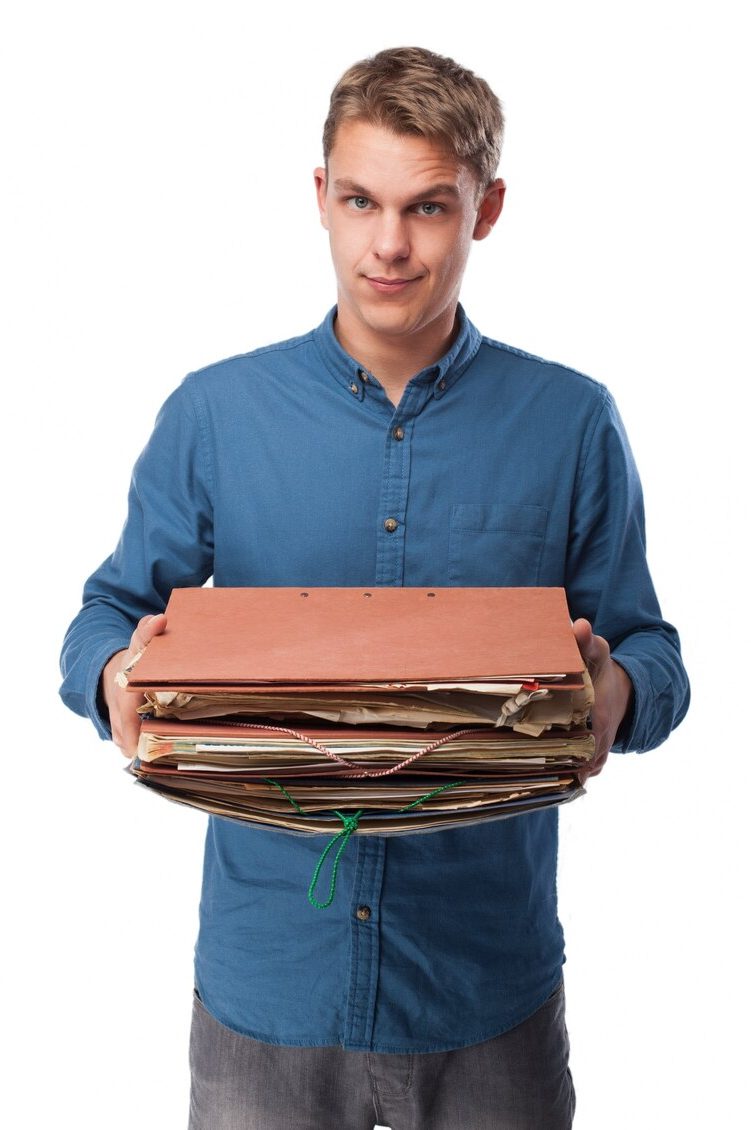 Cost of the General Employment Permit
The permit processing fee is dependent on the duration of the job contract. The General Employment Permit fee will be 500 euros if the prospective job contract will last for a maximum period of 6 months.
For applicants with a job contract duration exceeding 6 months and lasting up to 2 years, the fees will double (i.e. 1000 euros).
The processing fee for General Employment Permit holders can vary based on the same criteria. A 750 euros processing fee will be charged for people who wish to renew their General Employment Permit for up to six months. Whereas a 1500 euros fee will be charged for all applicants who want a permit renewal for more than 6 months.
Processing Time for the General Employment Permit
The applicant must then wait for the application to be processed. The General Employment Permit processing time is 28 working days. Within this duration, applicants will be informed if their application was successful or not.
They will also be informed of the reason why their permit was rejected. If the matter can be solved, they can appeal the decision with a 28-day grace period.
In case of a failed application, 90% of the amount paid for the General Employment Permit will be reimbursed to the applicant.
Applying for a Work Visa
Successful General Employment Permit holders must then apply for the Irish work visa separately. The purpose of this visa is to allow a General Employment Permit holder to travel to Ireland only.
The permission to enter Ireland will be subject to review at the border control or passport control in Ireland. This condition applies to all applicants from non-EEA and non-EU countries.
The visa application processing time is 8 weeks, so applying for the Irish Work Visa is advised as soon as you receive your General Employment Permit.
You must make the visa application online at the official website of the Irish Immigration Service, AVATS. All applicants must pay the visa application fee of 100 euros for a multiple-entry visa or 60 euros for a single-entry visa.
Once the fees are paid, the applicants will receive an application summary form and the mailing address where they must send the hard copy of all the supporting documents.
It is important to highlight that 16 countries are exempt from paying the visa fee, including citizens of Bosnia, Côte d'Ivoire, Ecuador, Indonesia, Jamaica, Kosovo, Kyrgyzstan, Montenegro, Morocco, North Macedonia, Peru, Serbia, Sri Lanka, Tunisia, Uganda and Zambia.
Can You Bring Along Dependents on the General Employment Permit?
The General Employment Permit does not allow holders to bring family members to Ireland. If you wish to take your family with you to Ireland, you must apply for a Family Reunification visa.
Alternatively, if any of your family members/spouse/children wish to work in Ireland, they can also apply for a General Employment Visa individually provided they fulfil all the necessary conditions.
Reach out to an Irish immigration specialist for advice on which visa to apply for to start a new life in Ireland with your loved ones.
Any kind of Irish work permit application may be processed with the help of one of our qualified immigration professionals at Total Law, giving you the best opportunity of receiving a favourable verdict. The knowledge of our experts is equivalent to that of an immigration lawyer.
You will receive all the guidance you need from your Total Law adviser to move forward with your application to enter Ireland. For further information, call us at (+353) 061 518 025 right now, or fill out our online contact form to speak with a member of our team of knowledgeable immigration specialists.
Advice Package
Comprehensive immigration advice tailored to your circumstances and goals.
Application Package
Designed to make your visa application as smooth and stress-free as possible.

Fast Track Package
Premium application service that ensures your visa application is submitted to meet your deadline.
Appeal Package
Ensure you have the greatest chance of a successful appeal. We will represent you in any case.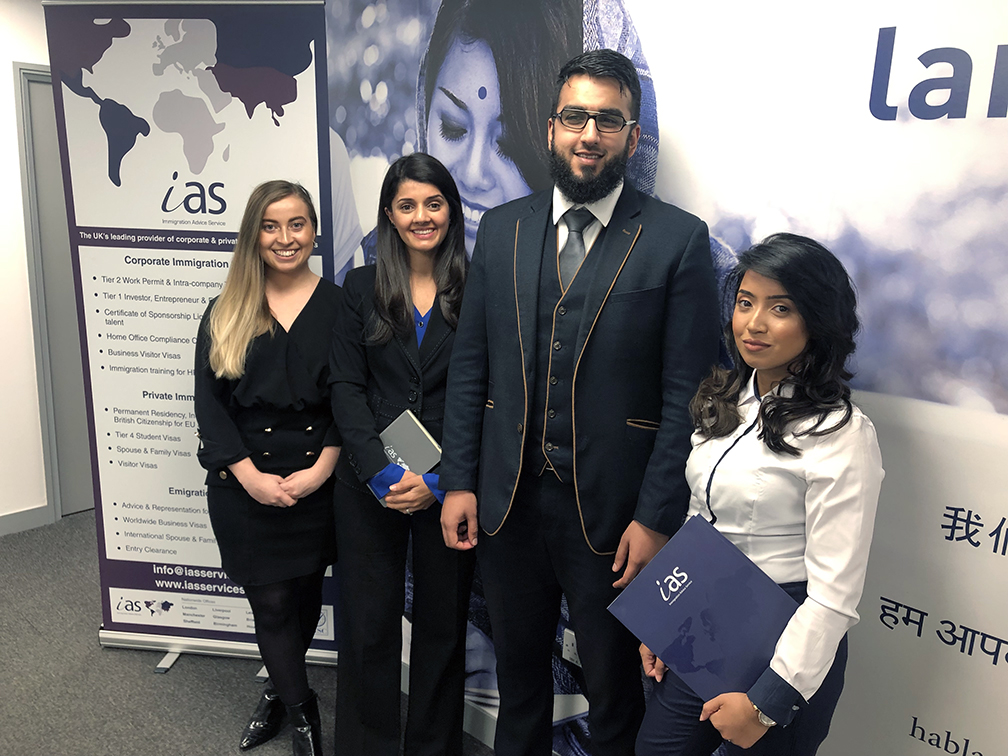 The Advice Package
During this untimed Advice Session with our professional immigration lawyers in London, you will receive our comprehensive advice, completely tailored to your needs and your situation.
Request the Advice Package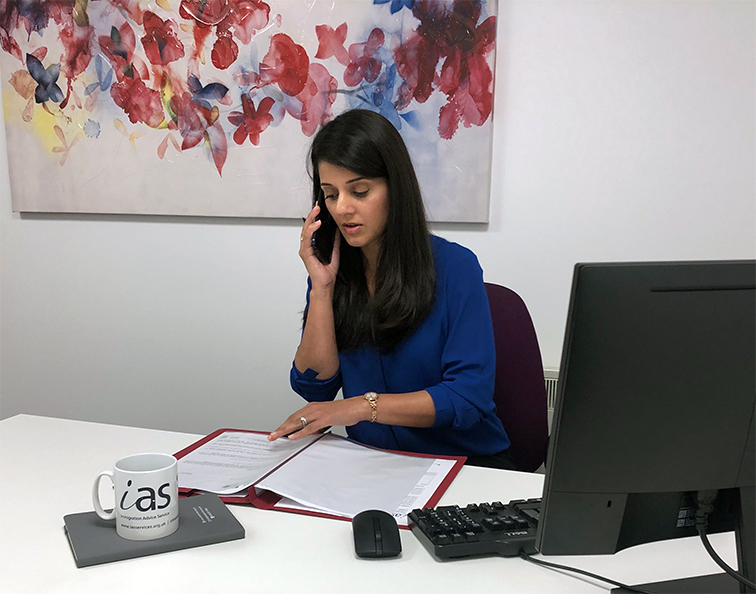 The Application Package
With our Application Package, your dedicated immigration lawyer will advise you on your application process and eligibility. Your caseworker will then complete and submit your forms to the Home Office on your behalf.
Request the Application Package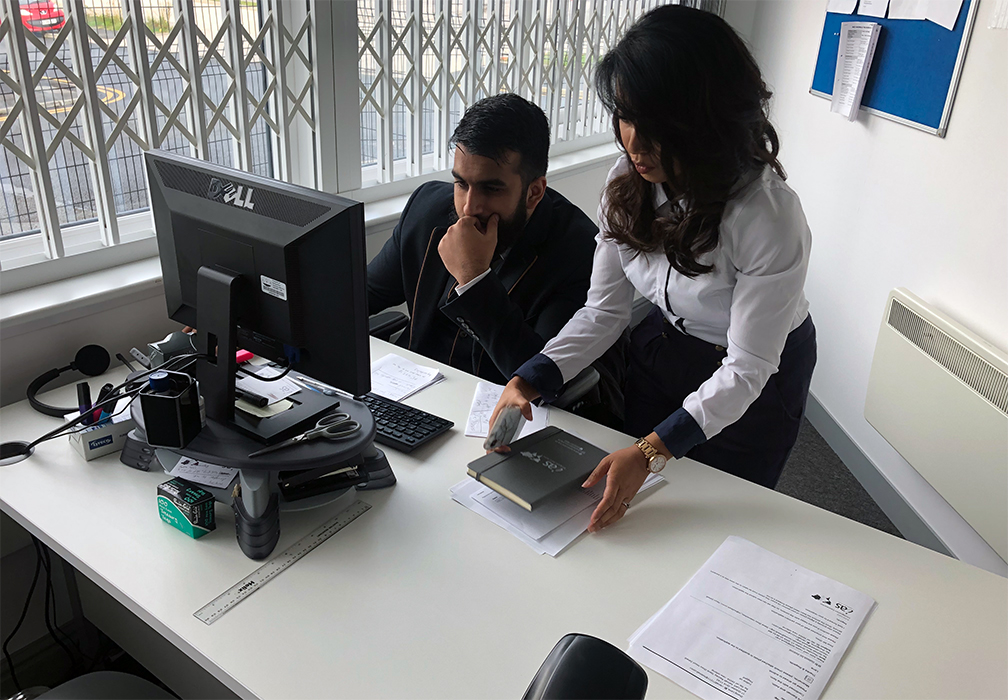 The Fast Track Package
Our Fast-Track Application Package is a premium service for those who need to submit their application in time with their deadlines. Your case will become a top priority for our lawyers and you will benefit from our highest-quality services.
Request the Fast Track Package
The Appeal Package
By choosing our Appeal Package, you can rely on our lawyers' legal knowledge and experience to ensure you have the highest chance of a successful appeal. We will also fully represent you in any hearings/tribunals.
Request the Appeal Package
Related pages for your continued reading.
Frequently Asked Questions
All work permits are only good for the corporation and the job listed on the document. Therefore, if you want to switch employers, you must apply for a new employment permit and meet the requirements for the type of permit you're applying for.
A General Employment Permit may be granted for a two-year period initially, which can then be renewed for up to three additional years. The candidate may submit a long-term residency or permanent residency application to the Immigration Service Delivery (ISD) after they have maintained their General Employment Permit in the country for five years.
As a general rule, all applicants must be aged between 18 and 35 years at the time of employment permit application.
Apart from the General Employment Permit, there are around 8 other kinds of work permits provided by the Irish government for individuals who wish to work in Ireland.
Critical Skills Employment Permit
Reactivation Employment Permit
Contract for Services Employment Permit
Intra-Company Transfer Employment Permit
Dependant/Partner/Spouse Employment Permit
Internship Employment Permit
Exchange Agreement Employment Permit
Sport and Cultural Employment Permit