Stamp 1
The Irish immigration stamps system is a form of Ireland visa providing a work permit and residency to foreign nationals. Stamp 1 is offered to those who wish to spend more than 90 days in Ireland. The stamp system does not apply to EU, EEA or Swiss citizens.
The Irish immigration stamp system can be tricky to understand, and you may be confused about which stamp number you should apply for. We can help. Call Total Law today on +353 061 518 025 or contact us online.
What is Stamp 1?
Stamp 1 is an immigration permission that allows foreign nationals to live, work, or run a business in Ireland. This immigration permission applies to citizens of countries that are not part of the European Economic Area, European Union, or Switzerland. It is given to you in the form of a stamp in your passport or travel document.
Stamp 1 is usually offered to people who have already been offered a job in Ireland. It is also often granted to students who have completed their studies at an Irish university and wish to stay in Ireland. Stamp 1 is not generally offered to those looking for casual employment.
Generally, you will be given Stamp 1 if you:
Have been authorised to work in Ireland
Have been authorised to run a business trade or profession in Ireland
Have a Working Holiday Authorisation (please note that this is not renewable as the other permits are and you cannot stay in Ireland on this visa once it has expired).
In order to be granted Stamp 1, you must:
Plan to stay in Ireland for longer than 90 days
Have a valid Irish employment permit, or letter from Irish immigration authorities the Irish Naturalisation and Immigration Service (INIS) that states you are allowed to work without a permit
A letter from INIS confirming whether or not you are allowed to set up a business or be self-employed in Ireland
"I'm very happy with the standard of training received on the OISC Level 1 course, i passed my exam. Thank you!"
"My application was approved and a huge weight has been lifted from our shoulders this year "
"We used this service for the spouse visa extension application to assure that all the information was valid and correct."
Which Employment Permit is Eligible for Stamp 1 Permits?
The following employment permits are accepted for Stamp 1:
Contract for Services of Employment permit
Critical Skills employment permit
Dependent/Family Member/Spouse/Civil Partner employment permit
Exchange Agreement employment permit
Intra-Company Transfer employment permit
General employment permits
Internship employment permit
Reactivation employment permit
Sport and Culture employment permit.
The most common employment permit that allows the most flexibility in terms of where you can work is the General Employment Permit.
Certain permits will be required if your reasons for working and staying in Ireland are more specific or you need to be in Ireland for a specified period. It might also be that one permit is a better option for you longer-term than the other. If you are not sure which Irish employment permit is the right one for you, we recommend talking to an immigration lawyer. Contact Total Law online today or call us on +353 061 518 025.
What Are the Restrictions of Stamp 1?
Stamp 1 offers relative flexibility with employment and self-employment. However, there are some restrictions:
If employed, your employer must apply for the appropriate employment permit on your behalf
If self-employed or running a business, you are unable to work unless you have been granted permission from INIS
You cannot access state funds or publicly funded services, and so must obtain your own private medical insurance and are not eligible for social welfare.
If you are given a Working Holiday visa, you can only work in Ireland for the period of time stated in your visa and it is non-renewable. If you wish to continue working and living in Ireland, you will need to gain access to a work permit.
What Are the Eligibility Criteria for Stamp 1?
Generally, you must hold a valid employment permit or have been issued an immigration permission letter by INIS detailing why you don't need one, and that you are allowed to either run a business or be self-employed in Ireland.
Stamp 1 holders are expected to comply with all Irish immigration rules and local laws. If you break any laws whilst in Ireland with Stamp 1, you may have your Irish Residence Permit (IRP) and living permissions revoked.
Stamp 1 holders must also comply with the rules and terms of the Stamp 1 immigration permission and employment law provisions, and again may face revocation of their working or living rights if any regulations are broken. Employers must also comply with all hosting agreements.
Certain conditions that must be followed are:
You cannot enter employment without your employer securing your employment permit
You cannot enter employment without a permit unless you have a letter that details why you are exempt from needing a permit
You cannot conduct any trade, business or profession without authorisation via a letter of permission from (INIS)
You cannot overstay your immigration permit expiry date.
Stamp 1 is an annual permit, and therefore if you wish to live and work in Ireland for longer than one year, you must renew it each year.
Overview
Stamp 1A is offered to individuals who wish to study or work full time through paid accountancy training in Ireland. Please note that training as an Accounting Technician does not count under the Stamp 1A scheme.
Stamp 1A Trainee Accountants do not need to get an employment permit, and the stamp is considered as an Irish permanent residence permit and can be used as proof of residence if applying to become an Irish citizen.
If you wish to study as a Trainee Accountant in Ireland, your training must be supervised by a professional accountant. You must also submit an annual progression report written by the accountancy business employing or supervising you, detailing any exams you have taken and experience gained within that year.
Training must be full time and paid, through a business registered with a professional accountancy body, whereby a Irish practice certificate is achieved at the end of training.
Stamp 1A must be renewed on an annual basis.
Trainee Requirements
At least a bachelor's degree ('third level degree qualification') or equivalent in a relevant degree
Fully registered with a relevant internationally recognised accountancy body before you travel to Ireland.
Stamp 1A Restriction
A time limit of 4 years of training or studying in Ireland
Obligation to leave Ireland if insufficient progress is made and the terms of the Stamp 1A conditions are not met, or your training contract is withdrawn
Changing employer or amending contract provisions is not allowed unless under exceptional circumstances and agreed by the ISD.
Which Accounting Governing Bodies Are Eligible for Stamp 1A?
The governing bodies that the Irish authorities deems acceptable for Stamp 1A are:
Institute of Certified Public Accountants Ireland (CPA)
Association of Chartered Accountants Ireland (ACI)
Association Of Chartered Certified Accountants Ireland (ACCA).
Stamp 1H
Stamp 1H is offered to medical professionals, i.e. doctors, who have a two year General Employment Permit to work as a Non Consultant Hospital Doctor (NCHD) in health care facilities in Ireland.
As of December 2021, a new Irish immigration system, Stamp 1H, has been put in place for doctors in HSE, HSE funded agencies and private hospitals who wish to eventually become Irish citizens. This includes doctors who have been granted permission for a 2 year multi-site General Employment Permit by the Department of Enterprise Trade and Employment.
Stamp 1H allows doctors to complete two years of NCHD work before being eligible for Stamp 4, which is a permanent residence permit that is unrestrictive in its immigration permissions. It also allows their spouse de facto partner unlimited work rights through applying for Stamp 1G.
Stamp 1H is considered as an Irish residence permit and can be used as proof of residence if applying to become an Irish citizen.
How Do I Apply for Stamp 1?
The usual application process for Stamp 1 must be done online, unless you have specific mitigating circumstances that require you to apply in-person at your local immigration office.
You can also apply through a third party – we particularly recommend this if you are new to immigration procedures or have complicated circumstances that may mean your application is unsuccessful. We can help you – call Total Law today on +353 061 518 025 or contact us online.
You should ensure that you have all available information regarding any previously attained Irish visas, permits or refusals, as well as clear information regarding any criminal convictions or charges.
What Documents Do I Need to Apply for Stamp 1?
Most applicants require the following documentation to apply for Stamp 1 permits:
Your current passport with at least one year of validity
A recent passport photograph
Itinerary detailing your intentions for staying in Ireland
Previous Irish visas or clearances
Information detailing any visa refusals or criminal convictions you've received in Ireland or abroad (if applicable)
An Authentic Employment Permit from INIS, or a letter detailing an offer of employment by an Irish company, or a letter from the Minister of Justice explaining that the applicant is eligible without an employment permit
Host or sponsor contact details, if applicable
Irish Residence Permit card (IRP) if you already have one
Proof of address in Ireland
Proof that you can financially support yourself for the duration of your stay in Ireland (the employment permit can act as proof of finances)
Application fee payment.
Being granted a Stamp 1 permit to work and live in Ireland is an exciting prospect for foreign nationals who wish to spend time in Ireland. The country is welcoming of immigration and offers a lot of exciting work and studying opportunities around the country, as well as a rich culture and heritage and beautiful places to explore.
We understand that applying for the right employment permit and then the right stamp number can be tricky to understand, especially if you are not already being supported by an employer or Irish institution. It may also be more challenging to apply if you have previous criminal convictions, or have had issues with Irish immigration previously.
That's why Total Law is here. We have a team of expert immigration lawyers who can hold your hand through every step of the application process, and can equip you with the knowledge you need for your next year in Ireland, as well as support with advice on how to settle long term in the country in the future. Contact us online today or call us on +353 061 518 025 . We are here to help.
Advice Package
Comprehensive immigration advice tailored to your circumstances and goals.
Application Package
Designed to make your visa application as smooth and stress-free as possible.

Fast Track Package
Premium application service that ensures your visa application is submitted to meet your deadline.
Appeal Package
Ensure you have the greatest chance of a successful appeal. We will represent you in any case.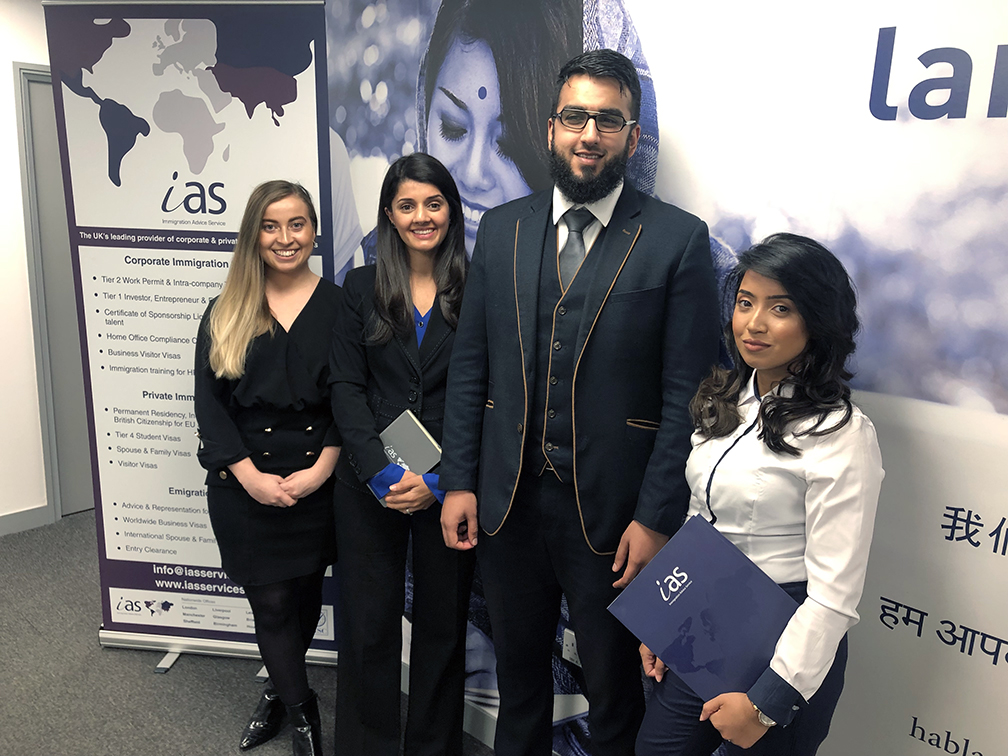 The Advice Package
During this untimed Advice Session with our professional immigration lawyers in London, you will receive our comprehensive advice, completely tailored to your needs and your situation.
Request the Advice Package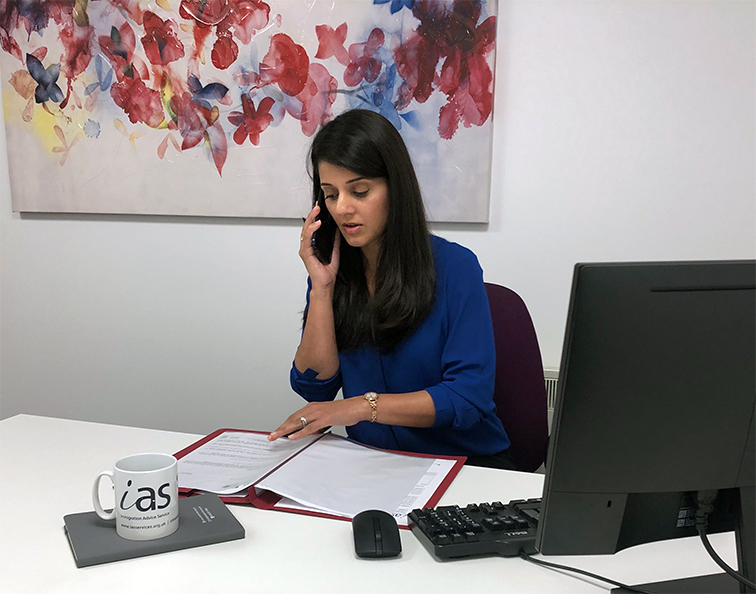 The Application Package
With our Application Package, your dedicated immigration lawyer will advise you on your application process and eligibility. Your caseworker will then complete and submit your forms to the Home Office on your behalf.
Request the Application Package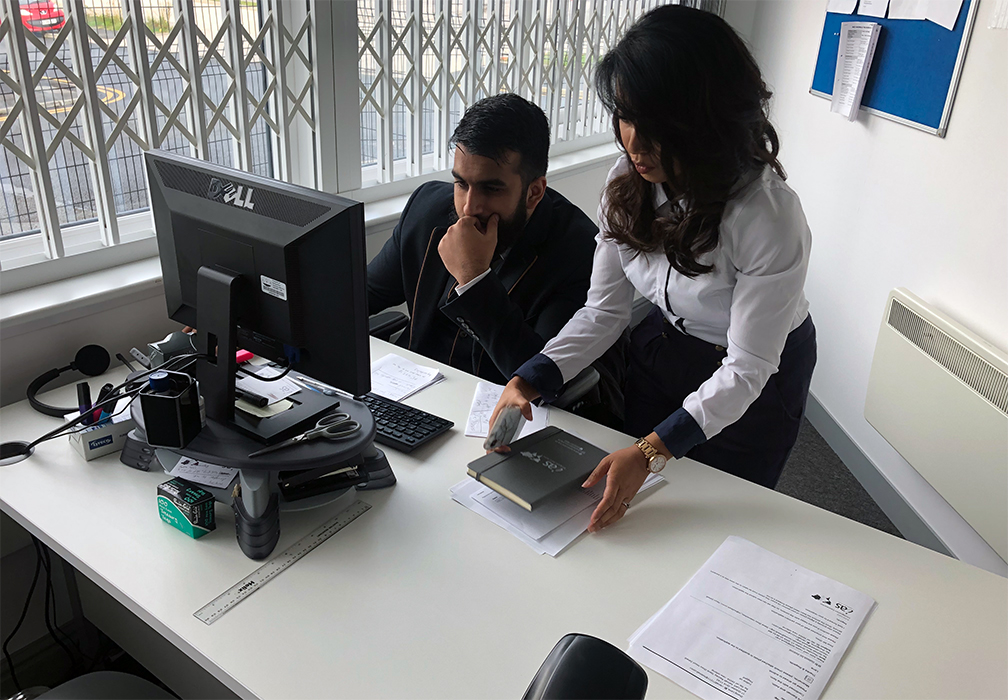 The Fast Track Package
Our Fast-Track Application Package is a premium service for those who need to submit their application in time with their deadlines. Your case will become a top priority for our lawyers and you will benefit from our highest-quality services.
Request the Fast Track Package
The Appeal Package
By choosing our Appeal Package, you can rely on our lawyers' legal knowledge and experience to ensure you have the highest chance of a successful appeal. We will also fully represent you in any hearings/tribunals.
Request the Appeal Package
Related pages for your continued reading.
Frequently Asked Questions
Yes, you are given an Ireland Residence Permit (IRP) when you register yourself in Ireland on Stamp 1 permits.
Stamp 1 permits are considered resident permits, and therefore make you eligible for Irish citizenship after a certain period of time.
Generally, Stamp 1 permits only grant the permit holder lawful working and living permissions for one year. Therefore, if you wish to remain in Ireland for more than 12 months on the same permit, you must renew it annually.
Sometimes extensions or extenuating circumstances may allow you to stay for longer than one year, but this is subject to individual circumstances.
Stamp 1 is a granted immigration permission that allows you to work and live in Ireland as employed, self employed or as a business owner.
Stamp 1A specifically applies to those who are training to become an accredited accountant in Ireland.
Stamp 1H specifically applies to those who wish to work as a Non Consultant Hospital Doctor (NHCD) in public Irish hospitals or healthcare facilities on a two year General Employment Permit.
Stamp 1G specifically applies to graduate students from a foreign or Irish university who currently hold Stamp 2, and who have received permission to search for employment opportunities in Ireland under the Third Level Graduate Programme.