Short Stay 'C' Visas
The Short Stay 'C' Visa will permit the holder to enter Ireland for a period of up to ninety days. You may require this type of visa to come to Ireland for a variety of reasons including visiting the country as a tourist, for business purposes, or to study.
If you would like further advice on applying for a Short Stay 'C' Visa, contact Total Law for assistance. Speak to one of our expert immigration advisers today. Call (+353) 061 518 025 or use the online contact form to get in touch.
What Is A Short Stay 'C' Visa?
If you plan to travel to Ireland from another visa-requiring country for a short-term visit, you will need to apply for an Irish visa. Short Stay 'C' Visa is a type of short-stay visa that will allow foreign nationals to visit Ireland for a maximum of 90 days.
The specific visa you will need to obtain depends on your reason for travel. The visa holder will be able to do specified activities while in Ireland for the duration of the visa including studying or attending a course, visiting the country as a tourist, or attending business meetings.
Under the Short Stay 'C' Visa you will not be permitted to do paid or unpaid work or use publicly funded services in Ireland such as public hospitals. If you intend to visit Ireland for paid or unpaid work you will need to apply for an employment visa.
"I'm very happy with the standard of training received on the OISC Level 1 course, i passed my exam. Thank you!"
"My application was approved and a huge weight has been lifted from our shoulders this year "
"We used this service for the spouse visa extension application to assure that all the information was valid and correct."
Do You Need A Visa To Visit Ireland?
Citizens of the EU/EEA or Switzerland do not need a visa to enter Ireland, nor do they need to register when they arrive in the country. The European Single Market allows for free movement of people within designated areas including Ireland.
In addition, some other countries also do not require a visa to enter Ireland if the length of travel is less than 90 days, although they do require that you register for permission to enter the country. Several countries are visa-required; so, if you are a visa-required national, you must apply for an Irish visa before travelling to Ireland.
Types of Short Stay 'C' Visas
Employment Visa – Atypical Working Scheme
Short Stay Family and Friends Visa
Performance/ Competition Visa
Eligibility For Irish Short Stay 'C' Visas
There are several visa requirements you must meet to be eligible for a Short Stay 'C' Visa. The specific requirements can vary depending on the type of visa you are applying for and your reason for travel. Generally, the eligibility requirements across all short-stay visa categories include:
Applicant must intend to return to their home country or another country following the valid time of the short-stay visa, and be able to provide evidence of their return or departing trip
Applicants must be able to financially support themselves during their time in Ireland and will not rely on public funds
The applicant does not have the intent to enter the UK from Ireland without a UK visa
The applicant possesses good moral standing and character
The applicant does not have a history of violating past visa terms or immigration laws and is not banned from applying for an Irish visa
The applicant does not intend to do paid or unpaid work while in Ireland on the short-stay visa
Required Documents For an Irish Short Stay 'C' Visa
When you apply for an Irish short stay 'C' visa you will be required to provide sufficient evidence that you meet the eligibility criteria as a part of your visa application package. Required supporting documents will vary depending on the category you're applying under, but generally include the following:
Visa application form confirmation page
An explanation of your reason for travel
An itinerary including the dates you plan to enter Ireland and leave Ireland
A current and valid passport
Copies of previous visas and passports if applicable
Two standard passport-sized photos
Documents to support your financial stability
Evidence of your accommodation while in Ireland
Documents relating to medical treatment if applicable
All the required documentation which is not originally in the English language must have certified translated copies made and submitted as part of your documentation package. Letters from companies, universities, colleges, or professional courses must be on an official headed paper.
How To Apply For A Short Stay 'C' Visa
First, you will need to determine which category of short-stay visa you will be applying under. Review the documentation as it may take you a while to gather all of the necessary items to submit. You can do the visa application online using the AVATS system.
The online application form will ask you to provide information on your background and reason for travel. It is important to fill this out thoroughly and accurately as false or misleading information can lead to your visa being denied. If you are found to have deliberately provided misleading information in your application, you may be banned from applying for an Irish visa for up to five years.
Once you complete your application you will need to pay the visa fee and submit your documentation package along with your passport within 30 days. A visa officer will review your documents and application and contact you should they need further information.
Once your application is approved, your Irish visa will be stamped in your passport or travel document, and you will be able to travel to Ireland. At border control, an Irish immigration officer will review your documents and if there is no contraindication they will approve you to enter the country and stamp your passport with a landing stamp.
It is recommended that you complete your visa application process about three months before your planned date of travel to allow for any delays in processing.
Costs and Fees
The visa application fee for the short stay 'C' visa depends on the entry type you apply for. The visa fees are as follows:
€60 for a single entry visa
€100 for a multiple entry visa
Note that you may incur additional costs in the application process such as obtaining documentation or certified translations.
Processing Times
While there is no exact processing time given for the short-stay visa, visa decisions are typically made within eight weeks of your application being received. Thoroughly completing your application and providing all necessary documents will ensure that your application is processed in the most efficient time possible.
Both the original documents and passport will be returned to you by mail following the processing of your application, or you can also arrange to pick them up at the Irish embassy, Dublin visa office, or another visa office, depending on your location.
With Total Law, visa applications can be completed by one of our professional immigration experts, ensuring your documentation is put together with the best chance of approval. Our highly competent team can offer the same advice as an immigration lawyer.
Your Total Law advisor will provide you with all the necessary advice to proceed with your short stay 'C' visa application. For further information, contact us today at (+353) 061 518 025 or use our online contact form to get in touch with our team of qualified immigration lawyers.
Advice Package
Comprehensive immigration advice tailored to your circumstances and goals.
Application Package
Designed to make your visa application as smooth and stress-free as possible.

Fast Track Package
Premium application service that ensures your visa application is submitted to meet your deadline.
Appeal Package
Ensure you have the greatest chance of a successful appeal. We will represent you in any case.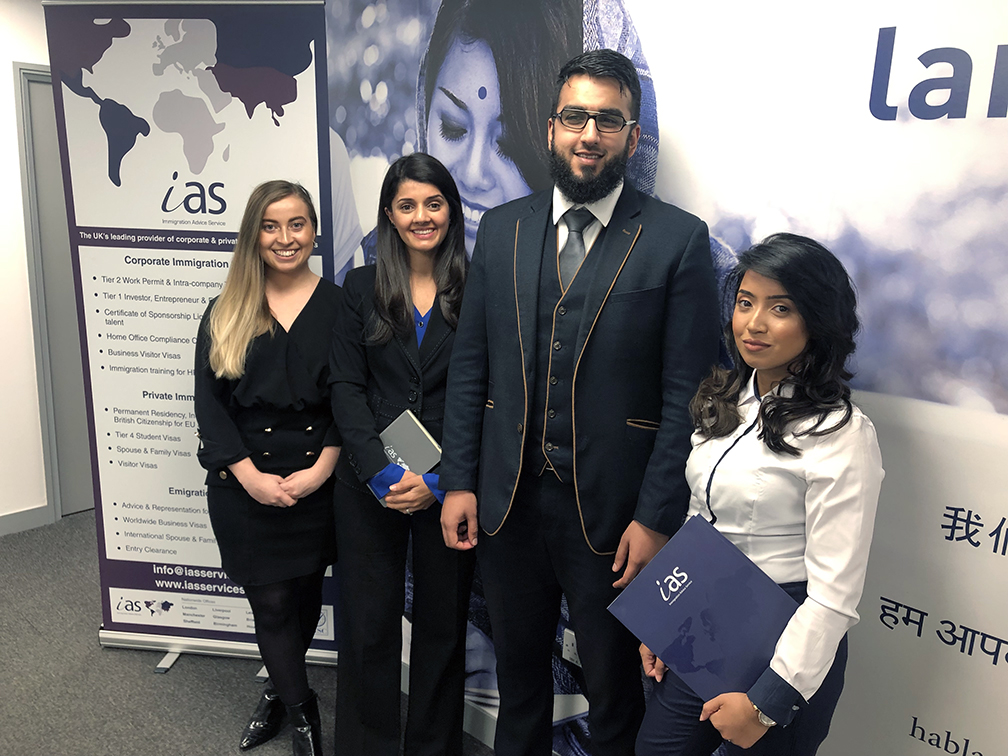 The Advice Package
During this untimed Advice Session with our professional immigration lawyers in London, you will receive our comprehensive advice, completely tailored to your needs and your situation.
Request the Advice Package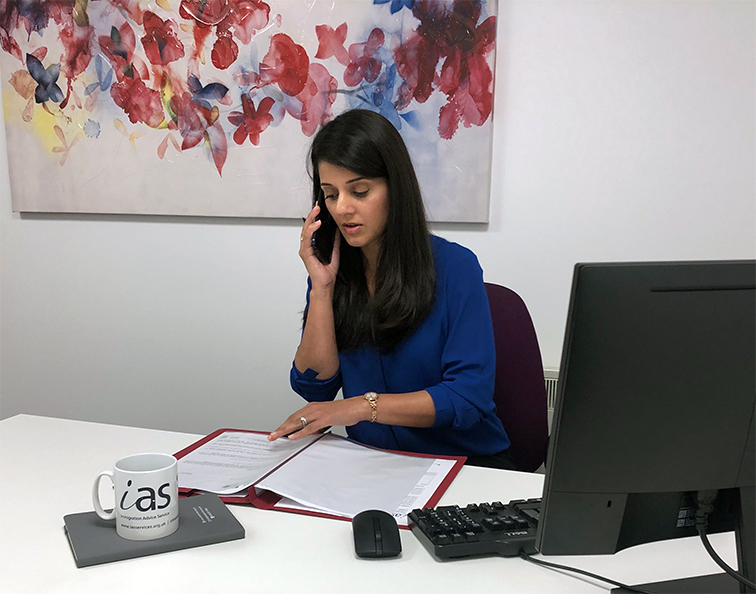 The Application Package
With our Application Package, your dedicated immigration lawyer will advise you on your application process and eligibility. Your caseworker will then complete and submit your forms to the Home Office on your behalf.
Request the Application Package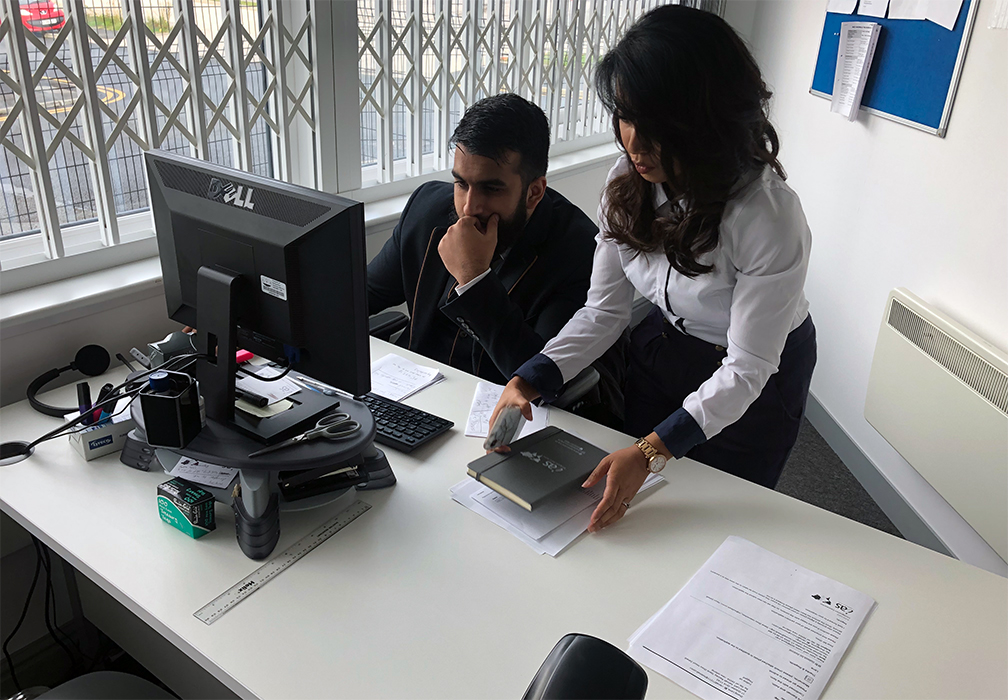 The Fast Track Package
Our Fast-Track Application Package is a premium service for those who need to submit their application in time with their deadlines. Your case will become a top priority for our lawyers and you will benefit from our highest-quality services.
Request the Fast Track Package
The Appeal Package
By choosing our Appeal Package, you can rely on our lawyers' legal knowledge and experience to ensure you have the highest chance of a successful appeal. We will also fully represent you in any hearings/tribunals.
Request the Appeal Package
Related pages for your continued reading.
Frequently Asked Questions
Short stay visas generally cannot be extended in Ireland except in the event of highly unusual circumstances. To stay in the country for longer than ninety days, you must apply for a separate visa intended for long stays. While you apply for a new visa you may need to leave the country while you wait for it to be approved. Do not overstay the terms of your short-stay visa as this could negatively affect your chances at obtaining future visas, both to Ireland and elsewhere.
Visa refusals are typically due to false or misleading information, incomplete visa applications, or incomplete supporting documents. Immigration officers will be looking to see that your documentation properly supports your reason for visiting Ireland and that you meet all eligibility requirements for the visa. If your visa has been denied, you may be able to appeal the decision or apply again. Contact Total Law for assistance by using the online contact form or call (+353) 061 518 025 to get in touch with our team of qualified immigration team.
Typically you will require a separate Irish visa, such as a transit visa. However, if you plan to leave the port of travel at any point in your journey, then you will need a Short Stay Visa.
The Short Stay Visas Ireland are not intended for long-term work, especially work purposes outside of attending a business conference or meeting (if you have the appropriate visa). A few other visas, including the Atypical Working Scheme, Performance or Tournament visa, and training visa, do permit some short-term employment as long as you stick to their conditions.
If you need to work in the long term, you will need a long-stay visa. Call us on (+353) 061 518 025 today for assistance.
The Short Stay Visas Ireland are not intended for long-term stay in the country. In most cases, you'd have to leave within that 90-day period and then apply for permission to enter using one of the long-stay visas or permits.
In only a few cases is it permitted for you to remain in Ireland past the 90-day limit on one of the Short Stay visas Ireland; such cases may include a medical emergency or another situation outside of your control that happened while you were in Ireland.