Irish Study Visas
Foreign nationals of non-EEA countries who wish to study in Ireland will need a visa for both short and long-term stays. The Irish Study Visas allow the visa holder to travel to Ireland for an exam, a training or language course, or a university degree.
If you would like further advice on applying for an Irish Study Visa, contact Total Law for assistance. Speak to one of our expert immigration advisers today. Call (+353) 061 518 025 or use the online contact form to get in touch.
What are the Irish Study Visas?
The Irish Student Visas are travel documents that allow international students to enter Ireland to study in various capacities.
Because Ireland is part of the European Union, citizens of EU/ EEA countries and citizens of Switzerland will not require a visa to enter the country to study at an Irish university or independent course.
Citizens from non-EU/ EEA countries will need to meet several eligibility requirements to be eligible to apply for an Irish Student visa, including a minimum English language requirement
For immediate support or advice, please call us on (+353) 061 518 025 today.
"I'm very happy with the standard of training received on the OISC Level 1 course, i passed my exam. Thank you!"
"My application was approved and a huge weight has been lifted from our shoulders this year "
"We used this service for the spouse visa extension application to assure that all the information was valid and correct."
Types of the Irish Study Visas
There are two types of Irish Study Visas you can apply for depending on the schedule of your course of study. Eligibility for the Irish Study Visa will differ depending on whether you are applying for a short-term or long-term visa.
For both types, your course of study must be approved by Quality and Qualifications Ireland.
Short Stay 'C' Study Visa
The Short Stay 'C' Study Visa is intended for applicants who plan to complete a course of study in three months or less, such as a single semester course or exchange program.
If you come to Ireland on the Short Stay Study Visa, you will not be permitted to work or have access to public funds or services.
You must be enrolled in a course of study at the time of applying for the visa and must have paid all relevant tuition or course fees.
Long Stay 'D' Study Visa
The Long Stay 'D' type Study Visa is also called the Ireland Student visa. This is intended for applicants who plan to complete a course of study that takes three months or longer, such as a full university degree program.
This type of visa is not intended for work. If you plan to enter Ireland to work or conduct certain types of business activities, you may need an employment visa. However, the long-stay study visa will permit you to obtain casual employment. This is generally categorized as part-time work up to 20 hours per week during the study semester, and full-time work up to 40 hours during holidays.
Required Documents For an Irish study visa
When you apply for an Irish study visa you will be required to submit evidence that shows you meet the eligibility criteria as a part of your visa application package. Required documentary evidence can include the following:
Current and valid passport
Previous passports and visas
Two standard passport size full colour photographs
A letter of acceptance for a course from an accepted academic institution. Applicant's acceptance letter must be on official letterhead.
Proof that you have paid the tuition and fees for the course. This should be a copy of an Electronic Transfer of Funds to the Irish Bank of the college or university, showing contact details and bank details as well as a copy of the receipt from the college or university confirming that the fee has been received.
Proof of any academic prerequisite qualifications required for the course such as educational history
Proof of your English language ability (unless studying an English Language course, in which case you must have basic English ability)
An explanation of any gaps in your educational history
A signed letter stating the reason for your travel
Confirmation page showing you have paid the visa application fee
Proof of financial stability and sufficient funds to support yourself for the duration of your visa, such as bank statements. Funds must meet or exceed €7,000 for the beginning of your visa stay, not including course fees
Proof of private medical insurance
Police Clearance Certificate
All letters submitted by an academic institution, business, or other organisation should be on official letterhead and include full contact details.
All original documents which are not in the English language must have certified translated copies made and submitted as part of your supporting documentation package.
How To Apply For An Irish Study Visa
The application process for the Irish Study Visa is relatively straightforward. You can apply online on the AVATS website up to three months before your intended date of travel to Ireland. You should apply well before the academic year so that you have time to handle any potential delays from the visa office. Be sure to read the instructions carefully as they will differ slightly depending on which country you are originally from.
You can pay the visa application fee and submit the online application form on the Irish government website. At the end of your application, you will be given a summary detailing which immigration office you will need to send your supporting documentation to.
Applicants for the Irish Study Visa may opt into the VFS Check and Verify Service at the time of application. This allows professional VFS staff to conduct pre-validation on key documents in your application package. This makes the INIS processing of your visa more efficient.
You may be asked to submit biometric identification as part of your visa application process.
If the visa office needs further clarification on your application package, you may be asked to come in for a visa interview to confirm or clarify details of your claim for a study visa.
After your application is processed, your original documents including birth, death, and marriage certificates will be returned to you by mail. Once you arrive in Ireland, you can make an appointment with the Registration Office of Irish Immigration and Naturalisation to receive a residence permit.
Processing Times
Once you have submitted your application and supporting documents, the visa processing time is typically around six to eight weeks. Visa applications for students are processed in date order. The processing time can vary depending on the time of year and workload. You should not buy travel tickets before you receive a decision on your application.
Reasons for application delays can include incomplete documentation or personal circumstances that require further investigation, such as criminal records. Knowingly providing false or misleading information, or withholding necessary information, is grounds for your visa application to be denied and may affect your chances of being approved for future visas.
Costs and Fees
There are several costs associated with the Irish Study Visa. In addition to your tuition fees or course fees, there is a one-time visa fee. The cost of the visa application is the same whether you are applying for the Short Stay 'C' Study Visa or the Long Stay 'D' Study Visa. The visa application fee is:
€60 if you are applying for a single entry permit
€100 if you need a multiple entry visa
€300 for a residence permit
You may incur additional fees during the application process for things like obtaining documentation or purchasing private medical insurance.
To cover your tuition fees, you will likely need between €10,000 and €25,000 per year. Typically, courses in education, the arts, and humanities are less expensive while courses in business, engineering, and medical professions are more.
With Total Law, your Irish study visa application will be completed by one of our professional immigration lawyers, ensuring you have the best chances of a successful visa decision.
With our Irish immigration service, you will get help in every aspect of the Student visa application. Your Total Law advisor will provide you with all the necessary advice to proceed with your Irish study visa application, including taking you through the application process step by step, and advising you on what supporting documents you need to include.
We can also liaise with the Irish immigration officer or visa officer in charge of your case and personally ensure that your application is processed as quickly and fairly as possible.
For further information, contact us today at (+353) 061 518 025 or use our online contact form to get in touch with our team of qualified immigration lawyers.
Advice Package
Comprehensive immigration advice tailored to your circumstances and goals.
Application Package
Designed to make your visa application as smooth and stress-free as possible.

Fast Track Package
Premium application service that ensures your visa application is submitted to meet your deadline.
Appeal Package
Ensure you have the greatest chance of a successful appeal. We will represent you in any case.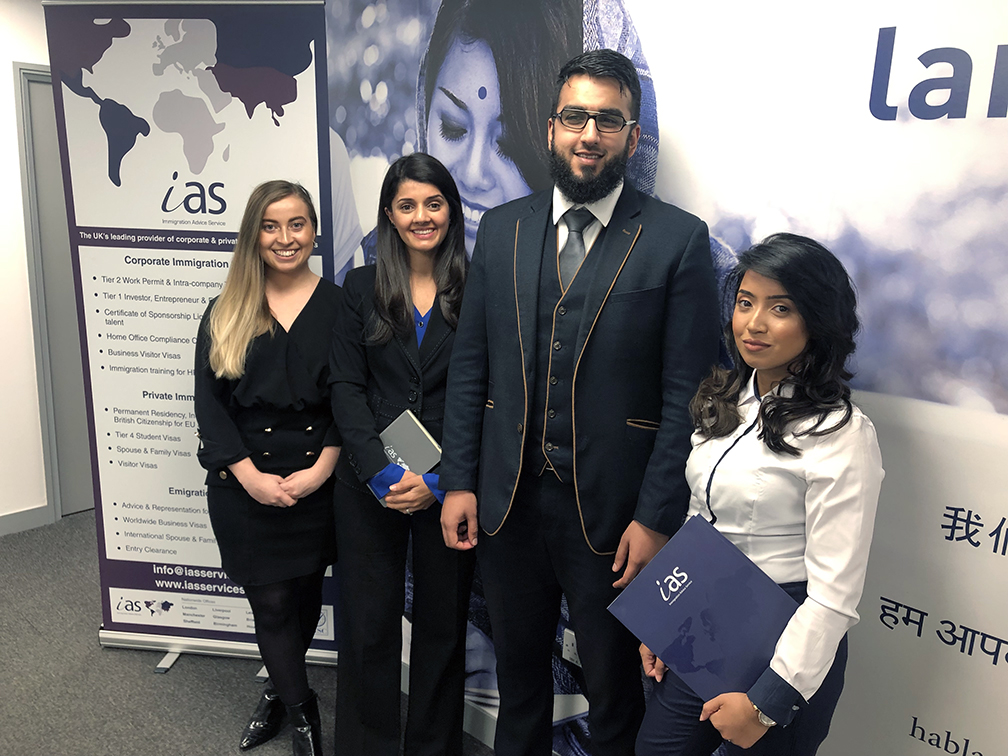 The Advice Package
During this untimed Advice Session with our professional immigration lawyers in London, you will receive our comprehensive advice, completely tailored to your needs and your situation.
Request the Advice Package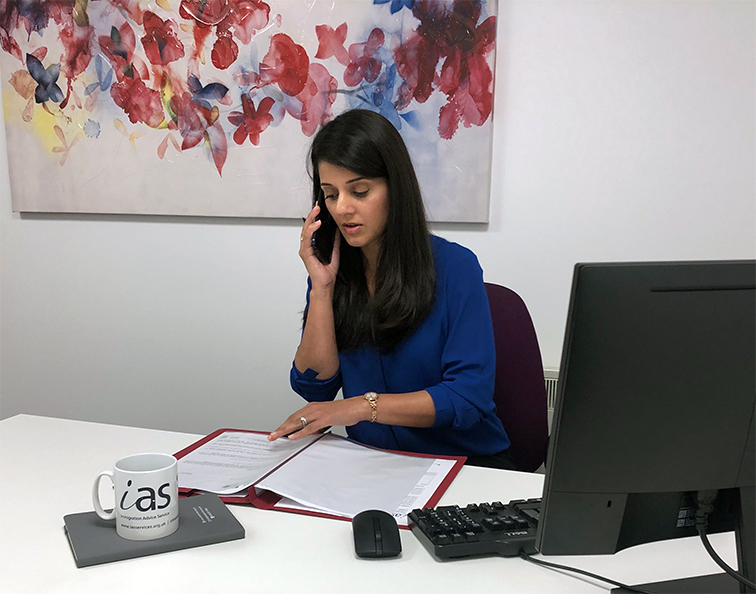 The Application Package
With our Application Package, your dedicated immigration lawyer will advise you on your application process and eligibility. Your caseworker will then complete and submit your forms to the Home Office on your behalf.
Request the Application Package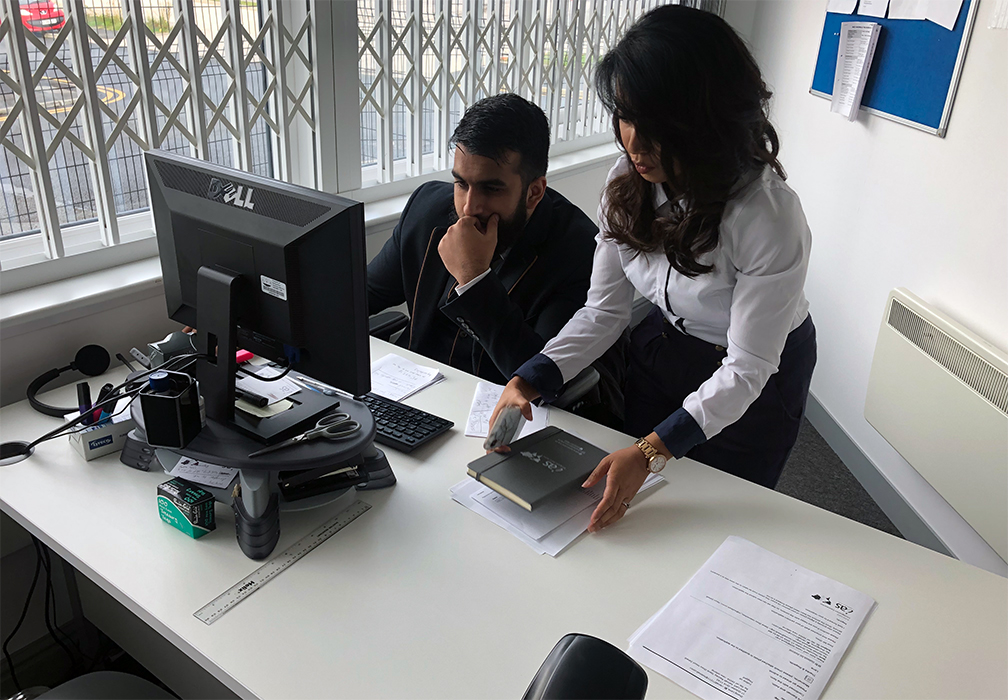 The Fast Track Package
Our Fast-Track Application Package is a premium service for those who need to submit their application in time with their deadlines. Your case will become a top priority for our lawyers and you will benefit from our highest-quality services.
Request the Fast Track Package
The Appeal Package
By choosing our Appeal Package, you can rely on our lawyers' legal knowledge and experience to ensure you have the highest chance of a successful appeal. We will also fully represent you in any hearings/tribunals.
Request the Appeal Package
Related pages for your continued reading.
Frequently Asked Questions
While you will not be permitted to work while in Ireland on the Short Term Study Visa, the Long Term Study Visa does permit casual employment of up to 20 hours during the academic semester and up to 40 hours per week during the holidays.
If you are a citizen of an EU/ EEA country, you will not be required to register or apply for a visa to study in Ireland.
However, if you are from a non-EU/ EEA country, generally you will need to obtain a study visa to travel to Ireland to study. You must register at your local immigration office once you arrive in Ireland. You are required to get an Irish Residence Permit, or IRP if you are studying in Ireland for more than 3 months.
No, generally student visas are not eligible for extensions. Once your visa expires you will have to return to your home country or another country and apply for a new visa to return to Ireland. However, extensions may be granted in some exceptional circumstances. If you believe you may qualify for an extension, contact a qualified immigration lawyer such as at Total Law who can advise you on the best course of action.