Ireland Student Visa Requirements
The 'emerald isle' of Ireland is home to some world-class universities and educational institutions, so it's no surprise that those seeking knowledge and experiences afresh want to study in the country. Nationals of most countries and territories will require a specific study visa should they want to reside in Ireland for more than a few months for educational purposes, and this article covers off the basics of what's required and how to apply for it.
Total Law is a team of specialist immigration lawyers with expertise spanning Ireland, the UK, the US and Canada. Give us a call on +353 061 518 025 to discuss the support, guidance and admin help we can provide in applying for your student visa to allow you to study in Ireland. From visa documentation requirements to applications and appeals, the Total Law team can support you every step of the way and make your study abroad dream a reality.
Requirements for Study Visa Ireland
While those who hold citizenship of a country within the European Union can travel to, study and work within Ireland as part of their 'freedom of movement', those holding other nationalities have a slightly more convoluted route to visit. However, there are a variety of Irish student visas available to fit all study types, course durations and student nationalities. In this section you will find an overview of the necessary student visa Ireland requirements.
While the requirements for Ireland student visas are subject to be updated and changed at any time, the current guidelines have been in place since 2011.
Irish study visas are designed for those looking to study within the country for a period of three months or more.
Non-EEA students hoping to travel to Ireland to carry out their studies must fulfil the following requirements in order to be successfully granted a Irish student visa:
They must have an accepted place on a third-level course at an Irish university or other third-level institution in the country; a language course; a fee-paying private primary or secondary school; or a short-term course that runs over the standard three month period
The course must be included in the Irish Internationalisation Register, as administered by the NQAI (National Qualifications Authority of Ireland)
The course must lead to a major award or equivalent in a Degree Programme at Level 7 or above
The fees for the course must have been paid to the educational institution. If such fees equate to €6,000 or less, this must be paid in full in advance; or if €6,001 or more, at least this amount must have been paid prior to study beginning
The maximum duration of the course can not span more than seven years – and the student must manage their studies to ensure this time constraint is adhere to
The intended primary purpose for the student to travel to Ireland and be physically resident there for an extended period of time is to study. This renders part-time courses and distance-learning courses ineligible
The student must be able to pay for the course and support themselves living in Ireland without going in to business, getting a job or claiming any State Benefits
The student must have at least €3,000 available to them in addition to the provision of course fees
The student must have private medical insurance cover in place – and this must be a separate policy to any valid travel insurance policy.
"I'm very happy with the standard of training received on the OISC Level 1 course, i passed my exam. Thank you!"
"My application was approved and a huge weight has been lifted from our shoulders this year "
"We used this service for the spouse visa extension application to assure that all the information was valid and correct."
Student Visa Fees
Those applying for an Irish study visa must pay a visa fee, which is non-negotiable and non-refundable even if the application is unsuccessful and/or withdrawn. As of September 2023, the set student visa fee is:
Single entry fee €60
Multi entry fee €100.
This cost covers the administration of the visa application processing.
There may be additional costs to meet for other aspects of an Irish student visa application, dependent on the individual's circumstances including the submission and/or copy of required documents, or currency conversion fees. Immigration authorities working in your local Consulate, Embassy or Visa Office will be able to advise of any such other costs.
While visa fees are usually payable in the Euro, Ireland's accepted currency, it may be that applicants are able to pay in their local currency; subject to a conversion rate or fee. A local Consulate, Embassy or Visa Office will be able to advise of any such local facilities.
There are some exemptions and waivers in place to the visa fee requirement. Those currently not liable to pay the fee include:
Holders of any diplomatic service passport
Programme Refugees
Individuals included in the Irish Short Stay Visa Waiver Programme who are long term legal residents in the UK
Citizens of the EU, EEA and Switzerland who are protected under the 'Freedom of Movement' guidance
Citizens of Bosnia, Cote d'Ivoire, Ecuador, Indonesia, Jamaica, Kosovo, Kyrgyzstan, Montenegro, Morocco, North Macedonia, Peru, Serbia, Sri Lanka, Tunisia, Uganda or Zambia.
The student visa fee for processing must be paid at the time of application, as the application will not be processed until such amounts have been received. This can be done online with a digital application form, or in a local Consulate, Embassy or Visa Office.
Do I need IELTS to study in Ireland?
While Irish (Gaeilge) holds constitutional status as the first language of Ireland, English is the widest spoken language and almost all educational qualifications (other than language courses) are held and taught in English.
In order to demonstrate to the Irish immigration service that the applicant is able to maximise their potential to take part in their intended course, they must be satisfied that English can be spoken, written, listened to and read to a satisfactory standard.
Regardless of background, it is recommended that all applicants take IELTS (the International English Language Testing System) English language test and include the pass certificate with their visa application. Other acceptable English language test qualifications include TOEFL, PTE Academic and the Cambridge English Language Assessment. This is a recommendation rather than a visa requirement.
Any English language test certificate included with a student visa application must have been issued within two years of the start date of the course.
Financial requirements for Student Visa Ireland
There are several financial requirements that non-EEA nationals must meet in order to be granted a student visa for Ireland. These include:
Proof that the relevant course fees have been paid to the college or educational institution (either the full amount where course fees are under €6,000, or at least €6,000 where they are more) in advance of the course commencing
A bank statement from an Irish bank demonstrating that the applicant has access to an amount of at least €3,000 at first registration. This is intended to show that the student has access to enough funds to support themselves while in Ireland without having to set up a business, get a job or claim any State Benefits
The ability to pay for a full and valid private medical insurance policy for the duration of the intended stay to study in Ireland
The ability to pay for any additional fees relating to the visa application; such as the submission or copy of supporting documents and/or any currency conversions.
Studying for under 3 months without a visa
Those who are residents of the EU, EEA or Switzerland with the benefit of Freedom of Movement may study in Ireland without the need for a visa, either long or short term.
This article is focused on long-term student visas for courses lasting over three months, but where a student who is not citizen of a visa-exempt country wishes to partake in a course of 90 days or less, they may need to apply for another visa type. Those who are not EEA residents will need to obtain a short stay 'C' Irish study visa. These visas allow up to 90 days travel in Ireland for tourism or study purposes. However, no work (even unpaid) is accepted and no publicly funded services must be used during this period.
It must be noted that short-stay visa applications can only be filed from the applicant's country of residence. Where someone is already travelling internationally and wishes to file, the application will be invalid.
Total Law are able to give advice and support on the application process for short stay 'C' study visas as well more long-term solutions. Call the specialist team today on +353 061 518 025 to discuss your options.
Guide to supporting documentation
Alongside the completed application form, there are several supporting documentation requirements for submission. These include:
A confirmation email or acceptance letter from the Irish educational institution proving the reserved place on the intended course as well as the dates of the course and proof of its fees payable (as well as a valid receipt for the portion already paid)
Details of your place of residence for the duration of the course (with a confirmation of booking if relevant)
Confirmation of valid medical insurance cover in place for the duration of the applicant's stay in Ireland
A copy of the applicant's passport as well as details of any relevant previous passports
2x passport sized colour photographs of the applicant meeting standard passport photo rules, with the applicant's signature and relevant Visa Application Transaction Number on the back of each
Bank details and a bank statement for the applicant detailing a sufficient cash amount to support themselves while in Ireland.
In some circumstances, additional documentation such as proof of return travel at the end of the visa period may be required. An Immigration Officer will be in touch to request any further information if and when required once the application undergoes processing.
Immigration stamps for students
Once a visa has been granted and an applicant has arrived in Ireland, they must register with the Irish immigration authorities (ISD) or the Garda National Immigration Bureau (GNIB) within 90 days. While there are exceptions, most students will receive a Stamp 2 or 2A in their passport.
How can Total Law Help?
Applying for a study visa can be daunting, not least because the time frame in which to do so is often tight! Total Law have an office specialising in Irish immigration concerns, staffed by specialists in the field. Contact us on +353 061 518 025 to discuss your application and learn more on how we can improve the chances of it being granted. The team can also supply details of exact documentation types and requirements, details of working with immigration authorities within the country, and the appeal process. We'll be there every step of the way… from application to study completion!
Advice Package
Comprehensive immigration advice tailored to your circumstances and goals.
Application Package
Designed to make your visa application as smooth and stress-free as possible.

Fast Track Package
Premium application service that ensures your visa application is submitted to meet your deadline.
Appeal Package
Ensure you have the greatest chance of a successful appeal. We will represent you in any case.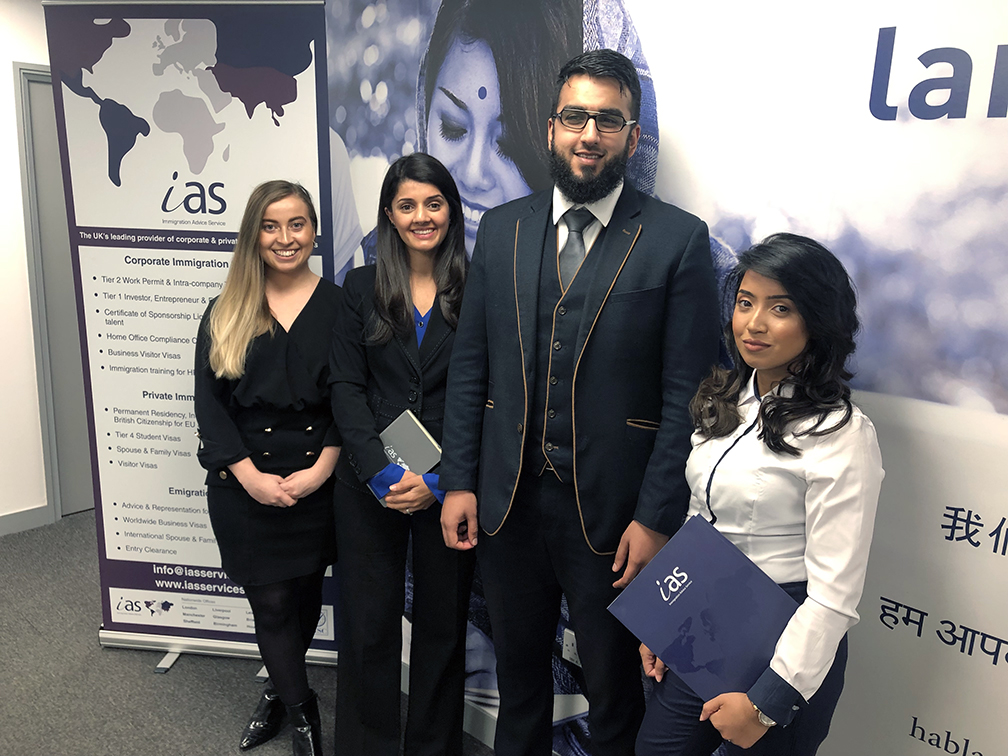 The Advice Package
During this untimed Advice Session with our professional immigration lawyers in London, you will receive our comprehensive advice, completely tailored to your needs and your situation.
Request the Advice Package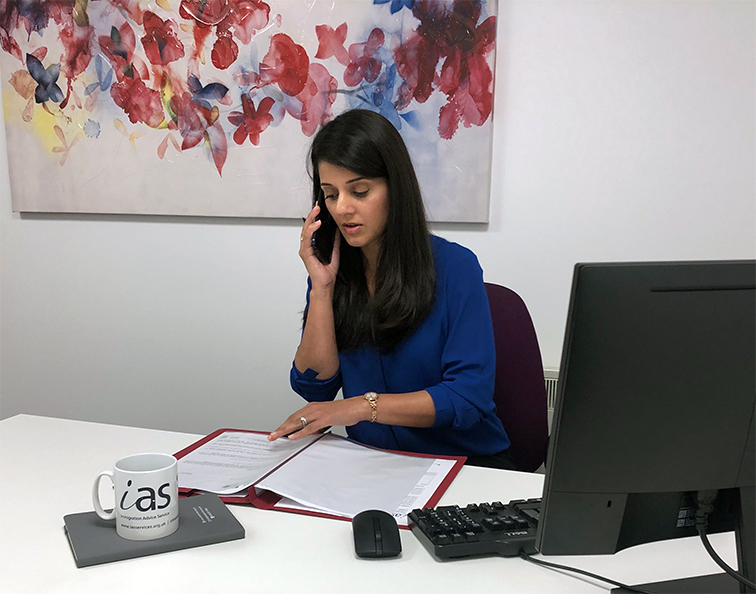 The Application Package
With our Application Package, your dedicated immigration lawyer will advise you on your application process and eligibility. Your caseworker will then complete and submit your forms to the Home Office on your behalf.
Request the Application Package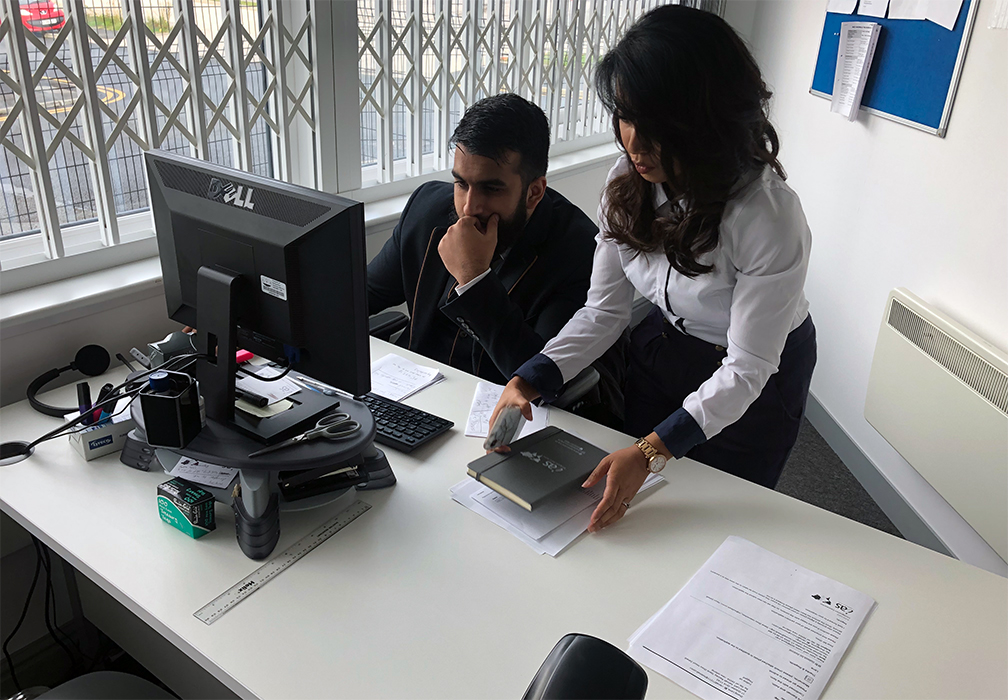 The Fast Track Package
Our Fast-Track Application Package is a premium service for those who need to submit their application in time with their deadlines. Your case will become a top priority for our lawyers and you will benefit from our highest-quality services.
Request the Fast Track Package
The Appeal Package
By choosing our Appeal Package, you can rely on our lawyers' legal knowledge and experience to ensure you have the highest chance of a successful appeal. We will also fully represent you in any hearings/tribunals.
Request the Appeal Package
Related pages for your continued reading.
Irish Student Visas: FAQs
While those applying for an Irish student visa don't need to receive a funding grant as such from their university, college or school, they do need to have the available finances to support themselves while in the country; as they will not be eligible for starting up a business, getting a job or claiming State Benefits. Furthermore, at least €6,000 of course fees must have been paid in advance of the course starting (or the full amount if less than €6,000).
In most cases, a student visa for Ireland is applied for through the online visa application system. However, if there are extenuating circumstances or further special consideration is required, it may be completed through a local Irish Consulate, Embassy or Visa Office. This may incur additional or differing charges.
As of September 2023, the minimum available financial reserve for an applicant for an Irish student visa is €3,000. This is to demonstrate to immigration authorities that the applicant is able to support themselves while in Ireland studying.
There is no official figure for the exact amount of accepted and rejected student visas for Ireland, but it is believed that only between 1-4% of all applications are declined. This could be for a variety of reasons but it is imperative that all admin is completed correctly – which is why it is always recommended the advice of a specialist immigration agency is sought.