Irish Passport Renewal
Are you an Irish citizen looking to renew your passport? Renewing your Irish passport is essential for uninterrupted travel.
Contact our Total Law legal advisors right away for all Irish passport related assistance. Reach out to us on +353 061 518 025 or contact us online.
Ireland Passport Service
It may be easier to ensure your Irish passport is in date and you should renew it before you need to travel. Otherwise, you risk having to submit a last minute application for an expensive emergency travel document or being unable to travel.
To be eligible to apply for a passport renewal in Ireland, you must hold an Irish passport that is expired or will expire soon.
The expiration date of your current passport must not have been issued more than 15 years prior to your application for renewal.
Irish children are also able to apply for a passport renewal, subject to parental guidance and consent. An application for a child's Irish passport will require their guardian to apply on their behalf.
"I'm very happy with the standard of training received on the OISC Level 1 course, i passed my exam. Thank you!"
"My application was approved and a huge weight has been lifted from our shoulders this year "
"We used this service for the spouse visa extension application to assure that all the information was valid and correct."
Ireland Passport Renewal Overview
Irish passports can be renewed from anywhere in the world using Passport Online. This may be important if your passport has been lost or stolen while traveling outside of Ireland and Great Britain.
The Ireland Department of Foreign Affairs and Trade manages all passport renewals. The process for first time applicants will be different and many first time applicants are required to attend an appointment when applying although this may be waived for a child application.
Before beginning the application process for a passport renewal, be sure to acquire all the necessary paperwork.
If you are applying for a passport from Northern Ireland and Great Britain then paper applications can be submitted via the An Post passport service.
The documentary requirements include:
Most recent passport
Proof of identity
Address/Proof of residency, and
Passport photograph
It is essential to stay informed about any updates or changes in the passport service and renewal processes.
Renewing your Irish passport online is a convenient and time-saving option. However, it is possible to get a paper application form if you do not wish to apply online or renew online.
The online passport service allows you to fill out the necessary forms, upload supporting documents and make payment electronically when applying for a passport renewal.
You may be asked to provide additional documentation to ensure your application for a travel document is approved.
You will be provided with an application number when you renew online – it is important to keep this safe so you can track the progress of your passport application and reach out if the expected date has passed.
Should you encounter any challenges in your passport renewal process, contact us right away online or call us on +353 061 518 025 to book an advice session appointment from Total Law.
Irish Passport Renewal Standard Application Procedure
Making an application requires a number of steps that should be completed correctly otherwise you risk your Irish passport renewal application being delayed or rejected.
Online applications can be made via the official website of the Irish Department of Foreign Affairs and Trade using the online passport renewal section.
As part of the process you will need to do the following:
Verify eligibility and requirements – Ensure you have the necessary supporting documents, such as a copy of expired or expiring passport, proof of identification, proof of residency, and passport-sized photos.
Provide personal information – Fill out the online application form with accurate personal information.
Upload supporting documents – Follow the instructions to upload the required supporting documents.
Review and confirm application – Verify that all details are correct, as any errors may lead to delays or complications in the renewal process.
Make payment – Pay the applicable passport renewal cost using the online payment system. Ensure that you have an accepted payment method, such as a credit or debit card.
Submit application – After making the payment, submit your passport renewal application. You may receive a confirmation email or reference number as proof of submission and tracking purposes.
Once your application is approved and processed by the Passport Service, your new passport will be printed and sent to your specified address in Ireland or, if you are residing abroad, to the Irish embassy or consulate where you submitted your application.
Photo Guidelines for Passport Renewal
There are three ways to provide your passport photograph for your online application.
Select participating photo providers may take your passport photo. You will receive a unique code to use on your online application which will be used to access your passport photo when completing your online application.
Visit a photo provider or photographer who will take your photo and provide it to you in digital form.
Get someone to take your photo at home. You can take a photo with a digital camera or smartphone, but the zooming function on the smartphone should not be used.
The Cost of Ireland Passport Renewal Services
A passport book is valid for 10 years. The renewal fee for the 34-page standard book is €75 whereas the renewal fee for the 66-page large book is €105.
A passport card is valid for 5 years travel within the EU, EEA and Switzerland. The renewal fee is €35.
The renewal fee for the 34-page standard passport book and card set is €100. The renewal fee for the 66-page large book and card is €130.
Passport Book
The passport book is the standard form of a passport, which consists of a booklet containing your personal information, photo, and visa pages. It allows you to travel internationally, not only within the EU, EEA, and Switzerland but also to countries outside of that region.
The standard passport book comes in two options:
34-page Standard Book – This passport book has 34 pages for visas and stamps. It is suitable for most travelers who do not require extensive visa pages.
66-page Large Book – This passport book has 66 pages for visas and stamps. It is generally recommended for frequent travelers who need more space for visa endorsements.
Passport Card
The passport card is a smaller, wallet-sized card that serves as a travel document within the EU, EEA, and Switzerland. It is valid for travel by land or sea (not air) and can be more convenient for those who frequently visit these regions and do not need to travel outside of them.
The passport card contains limited information compared to the passport book, such as your name, photo, passport number, and some security features.
How Long Does it Take to Renew My Ireland Passport?
The standard processing time for passports is approximately 4 to 6 weeks from the date the application is received by the Passport Office.
If you require your passport renewal urgently, there are the passport Fast Track and Passport Express options available. You are advised not to book travel arrangements until you have recieved your renewed passport.
Fast Track Service – The Fast Track service allows for expedited processing of passport applications. The fee for this service was €60 in addition to the regular passport renewal fee. It enables you to receive your passport within 3-5 working days after the application is approved.
Passport Express Service – The Passport Express service is a postal service that offers expedited processing for passport applications. The fee for this service was €9.50 in addition to the regular passport renewal fee. The processing time for Passport Express is generally around 10 working days after the application is approved.
These services are offered by the Irish postal service all over Ireland including Northern Ireland.
If you encounter any issues with your Ireland passport application, reach out to one of our Immigration assistance personnel right away on +353 061 518 025 or contact us online.
Alternative Ways of Applying for Ireland Passport Renewal
If you do not wish to apply for your passport renewal using Passport Online, alternative methods are available.
In-person passport applications can be made at selected Ireland Passport Offices, where you can submit your application forms and supporting documents in person upon booking an appointment.
Alternatively, you can opt for a mail-in passport passport renewal application by sending your completed forms and required documents via An Post.
Costs associated with in-person and mail-in applications for renewal of Irish passports may not always be the same as the online application process. Expedited processing services, such as Fast Track or Passport Express may incur additional fees.
If Your Irish Passport is Lost or Stolen
If your current passport itself has been lost, stolen, damaged, or if your personal details have changed, you will need to replace your passport by making a replacement passport application.
For replacement, you need to provide appropriate documentation supporting the change of details or loss of your existing passport with a new passport.
Regardless of whether you choose to renew or replace your adult passport, you will need to complete the relevant application forms.
If you have specific questions or concerns regarding the passport renewal process, Total Law can provide expert legal advice tailored to your situation from anywhere around the world. We can clarify any legal requirements, address your queries, and guide you through the entire renewal process.
We can also help you track the status of your passport applications. We can monitor the progress of your application, provide updates on its status, and assist you in resolving any issues that may arise during the process.
If you require urgent passport renewal due to travel plans or other reasons, Total Law can explore expedited processing options on your behalf. We can advise you on the available options, eligibility criteria, and any additional fees associated with expedited passport services.
For more information about the services we provide and how we can help you, reach out to a member of our team today. Call us on +353 061 518 025, or contact us online.
Advice Package
Comprehensive immigration advice tailored to your circumstances and goals.
Application Package
Designed to make your visa application as smooth and stress-free as possible.

Fast Track Package
Premium application service that ensures your visa application is submitted to meet your deadline.
Appeal Package
Ensure you have the greatest chance of a successful appeal. We will represent you in any case.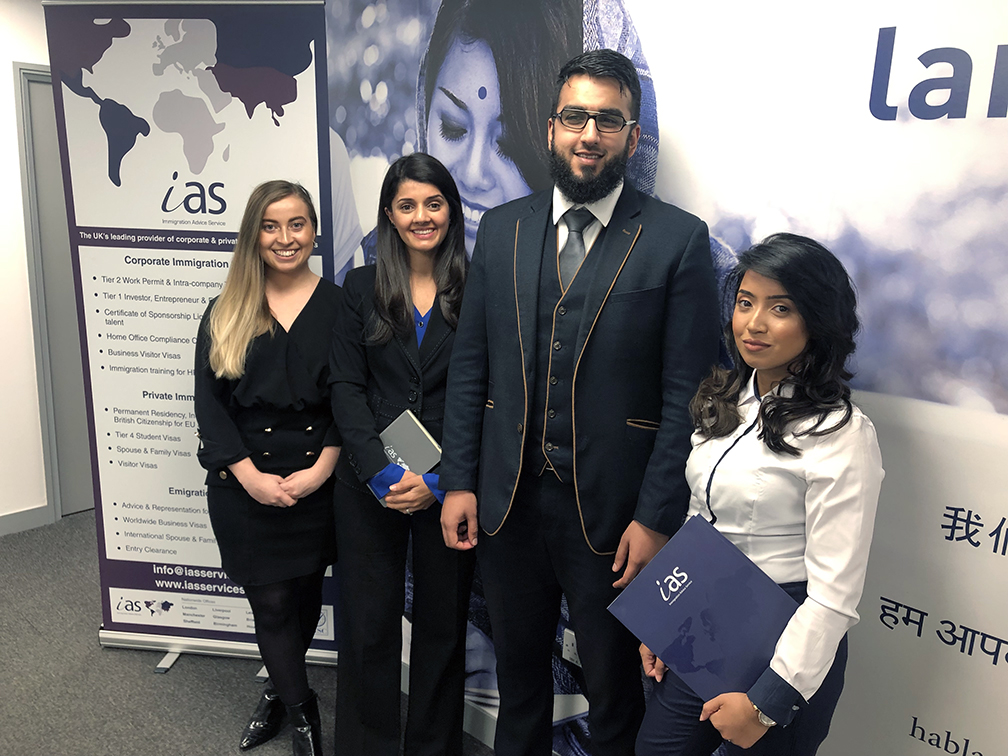 The Advice Package
During this untimed Advice Session with our professional immigration lawyers in London, you will receive our comprehensive advice, completely tailored to your needs and your situation.
Request the Advice Package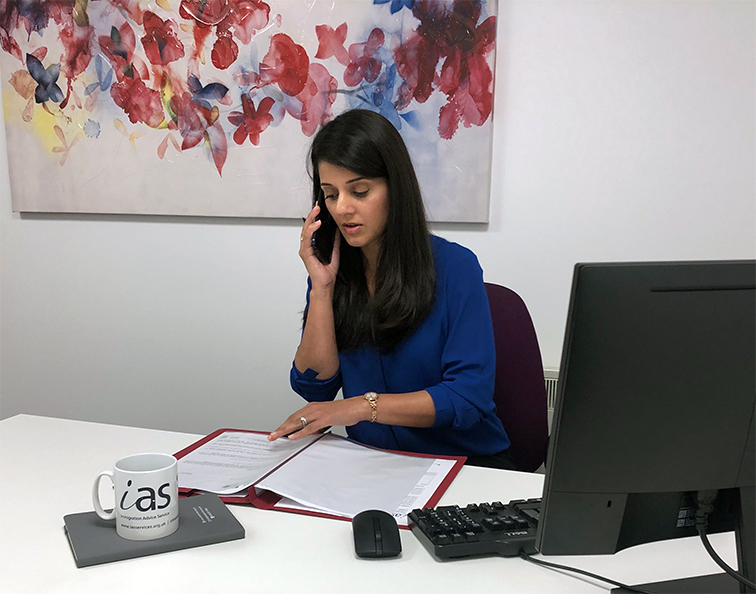 The Application Package
With our Application Package, your dedicated immigration lawyer will advise you on your application process and eligibility. Your caseworker will then complete and submit your forms to the Home Office on your behalf.
Request the Application Package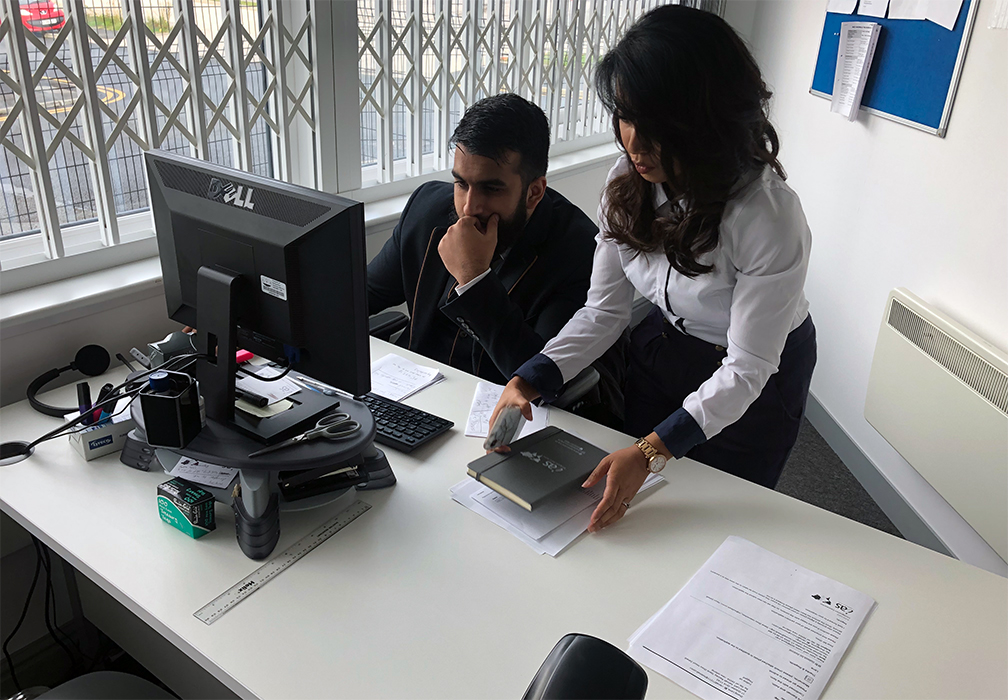 The Fast Track Package
Our Fast-Track Application Package is a premium service for those who need to submit their application in time with their deadlines. Your case will become a top priority for our lawyers and you will benefit from our highest-quality services.
Request the Fast Track Package
The Appeal Package
By choosing our Appeal Package, you can rely on our lawyers' legal knowledge and experience to ensure you have the highest chance of a successful appeal. We will also fully represent you in any hearings/tribunals.
Request the Appeal Package
Related pages for your continued reading.
Frequently Asked Questions
If your passport renewal application is denied then is it possible to resubmit a corrected application or lodge an appeal against the decision. It is important to seek specialized legal assistance when initiating an appeal.
Get in touch for comprehensive assistance in all matters regarding the renewal of your Ireland passport.
The Irish passport tracker is typically updated regularly to provide the most up-to-date information on the status and progress of your passport renewal application. However, the specific frequency of updates may vary, and it is recommended to check the official website of the Irish Passport Office for the most accurate and current information regarding their tracking system.
Yes, you can renew your Irish passports if you live abroad. The Irish government provides passport renewal services for Irish citizens residing outside of Ireland. Contact the Irish embassy or consulate in your country of residence or visit the official website of the Department of Foreign Affairs and Trade for detailed instructions and guidance on renewing your Irish passports while living abroad.