Unpaid Internship Visa
If you wish to come to Ireland to take part in an unpaid internship position that lasts for less than 90 days, you may be eligible for an Unpaid Internship visa.
For more information about the Unpaid Internship visa, including how you can become eligible for it and for expert assistance with your visa application, speak to one of our immigration experts on +353 (0) 61 518 025, or contact us online today.
Overview of the Unpaid Internship Visa
The Ireland Unpaid Internship visa is a special type of visa in the Short-stay 'C' visa category. It is specifically aimed at non-EU nationals who wish to undertake short unpaid internships in Ireland.
In order to qualify for this visa, the unpaid internship you wish to undertake in Ireland must last no more than 90 days and also be a required component of your studies.
For this reason, internship should be similar to training that would be given in an educational environment.
Note that unpaid internships cannot last more than 90 days in Ireland. If you wish to undertake a paid internship that lasts longer than 90 days, you must instead apply for an Irish Internship Employment Permit.
"We used this service for the spouse visa extension application to assure that all the information was valid and correct."
"Thanking you so much for helping me and my wife live together for now and the distant future. We are grateful for your help and patience. "
"Spouse visa uk application was successful after working with your staff. I recommend this company the IAS for immigration services. "
What Are the Eligibility Requirements?
You will only be eligible for the Unpaid Internship visa if undertaking unpaid work experience is an essential part of your college or university studies.
In addition to this, you must meet the following conditions in order to come to Ireland on this visa. You must:
Be a 3rd level student
Be studying full time
Be studying in one of the disciplines on the highly skilled occupations list
Be studying outside of Ireland in an approved/accredited academic institution
In addition to this, as previously mentioned, the unpaid internship you wish to undertake cannot be any longer than 90 days in length.
Citizens from the European Union (EU) or European Economic Area (EEA) do not need to apply for this visa as they can come and work in Ireland without having to apply for any extra permissions.
How Do I Apply for the Unpaid Internship Visa?
There are two parts to the Irish Unpaid Internship visa application.
The first part is submitting your application for the visa itself. This must be done no more than three months before you travel to Ireland.
You must apply online using the Irish AVATS platform for visa and preclearance applications. Follow the instructions that are displayed on the screen and ensure that you answer all of the questions as fully and honestly as possible.
As part of this application process, you will have to ensure that you apply for a Short-stay 'C' visa and select 'Internship' as the reason for travel.
You will then need to write 'Unpaid' in response to the question 'Employment Permit/Atypical Working Scheme Approval Number'.
After completing the online application, you will then be instructed to move onto the second part of the process, which is submitting your supporting documentation.
What Are the Guidelines for Supporting Documentation?
Overview of Supporting Documentation Guidelines
After the online application is completed, the system will give you an application summary form. This form will tell you where you will need to send your supporting documentation.
You will also need to print, sign and date this form to include with your other supporting documents when you send them off.
Supporting documents for the Unpaid Internship visa must be sent as hard copies (i.e. in paper form). All documents must also be original.
The Irish Immigration Service Delivery (ISD) will not accept documents stored on electronic devices such as USB sticks, CDs or memory cards. Also, you cannot use online file sharing platforms.
Translation Guidelines
Any documents that are not in English or Irish must be translated into either one of these two languages by a translator. Each translated document must contain the following:
Confirmation from the translator that it is an accurate translation of the original document
The date of the translation
The translator's full name and signature
The translator's contact details
Official Letter Guidelines
If you're submitting a letter from a business, company or other organisation, this must be on official headed paper with:
The organisation's full name
The organisation's full postal address
Telephone number (this must be a fixed line number and not a mobile phone number)
Website address
Email address (Yahoo and Hotmail email addresses are not accepted)
A contact person's name, along with their title or position
Written signature of an authorised representative (an electronic signature will not be accepted)
Return of Documents
All marriage, birth and death certificates will be returned to you after your application is processed.
If there are any other documents you wish to be returned to you, you must include a list of which documents these are and submit it with your application.
You must also provide a photocopy of each document you wish to be returned in addition to the originals.
What Supporting Documentation Do I Need to Submit?
You will need to submit the following supporting documents with your Unpaid Internship application:
Two colour passport-sized photos less than six months old
Your current passport and a full copy of all previous passports

Your current passport must be valid for at least six months after your intended departure date from Ireland

A signed letter of application
Details of where you intend to stay in Ireland

If you're staying with a host, you will also need to include a letter from them that confirms accommodation details

A recent bank statement covering the previous six months from the date of application
Documentary evidence from your university (see FAQ for more details)
A letter from the company or organisation giving you the internship with details of the internship, costs, and their links to your university
Evidence of Garda vetting or a police clearance certificate from your home country (if your internship involves working with people under the age of 18 or with vulnerable people)
Evidence of medical or travel insurance
Evidence that you will return to your home country after the internship finishes
Details of any previous visa refusals or immigration issues, such as deportations or overstays
Details of any criminal convictions or pending charges
What Are the Requirements for Letters of Application?
A letter of application is one of the things you'll need to submit with your Unpaid Internship visa to help inform the Irish Immigration Service Delivery of the circumstances of your visit.
Your letter of application must include the following information:
Your full contact details
Your reasons for wanting to come to Ireland
How long you intend to stay in Ireland
Where you intend to stay in Ireland
Details of any members of your family who are currently in Ireland, or any other EU country
A statement confirming that the cost of trip is being paid by yourself, or details of the third party paying the costs of the trip if not (such as the host company, organisation, your university or government body)
A personal statement confirming your commitment to observe the conditions of your visa, that you will not become a burden on the State, and that you will leave the State when your visa expires
Your letter of application must be signed.
How Do I Send My Supporting Documents?
Once you're assembled all of your supporting documents, you may then send them off to be reviewed and assessed as part of your visa application.
To do this, you will need to put them into a strong padded envelope and post them to your visa application office. The application summary form you received when completing your online application will let you know where to send your documents.
If you're also submitting a visa application on behalf of someone else at the same time as submitting yours, you may send them together.
To do this, you must complete the following steps:
Place each person's application documents into separate envelopes
Write the name and visa application transaction number of each applicant on each envelope
Place each envelope into a larger envelope and send it to the application office
You must remember to pay the correct postage for your package.
What Are the Fees and Processing Times for the Unpaid Internship Visa?
The Unpaid Internship visa costs the same as other standard Short-stay 'C' visas.
It costs €60 for a single entry visa, an €100 for a multi-entry visa.
Note that this visa fee will not be refunded if your visa application is refused or withdrawn.
Some visa applicants may be exempt from paying this application fee. Please see the FAQ for more details.
Unpaid Internship visas are generally processed within 20 days. However, this may take longer if the service is experiencing a high volume of applicants.
What Happens After I Apply?
After you submit your online application form and post your supporting documentation, the Immigration Service Delivery will check to see that you've included your signed and dated application summary form, as well as all of the necessary supporting documentation.
Note that you may be contacted by the ISD and asked to provide more information or documents for your application.
They may also send your passport for official authentication, or contact other government agencies or departments to find more information about you.
You may also need to give your biometrics information as part of your application. You may need to contact your local visa application office as listed on your application summary sheet to find out if you need to do so.
Note that obtaining an Irish visa doesn't guarantee you entry into Ireland. You will still have to satisfy the immigration officer at the Irish border that you have a valid reason to enter the country.
If you are given permission to enter by the immigration officer, they will place a landing stamp in your passport, which will indicate the reason for your visit and how long you will be allowed to stay in Ireland.
How Can Total Law Help?
Ireland is an attractive destination for many people to travel to for work. However, obtaining an internship or employment visa can be a tricky process.
If you're a foreign national who needs to undertake unpaid work experience as part of your studies, it's essential that your application for an Irish Unpaid Internship visa is approved.
If you require assistance with your Unpaid Internship visa application, Total Law can help.
We are expert and professional immigration team and advisers working in the field of Irish immigration. We can assist you through every stage of the visa application process, including helping you complete the application form, prepare your supporting documentation and liaising with the Immigration Service Delivery if there are any issues with processing.
We can also offer bespoke services and advice if your personal circumstances mean that you need additional support or considerations when getting a visa approved. Whether you need a Tourist visa, Employment visa or Exam visa, we can help.
For more information about the range of immigration services we offer, and to take advantage of our expert immigration consultants legal knowledge, reach out to us today on +353 (0) 61 518 025, or contact us online. Our team is capable of delivering the same expertise as an immigration lawyer.
Advice Package
Comprehensive immigration advice tailored to your circumstances and goals.
Application Package
Designed to make your visa application as smooth and stress-free as possible.

Fast Track Package
Premium application service that ensures your visa application is submitted to meet your deadline.
Appeal Package
Ensure you have the greatest chance of a successful appeal. We will represent you in any case.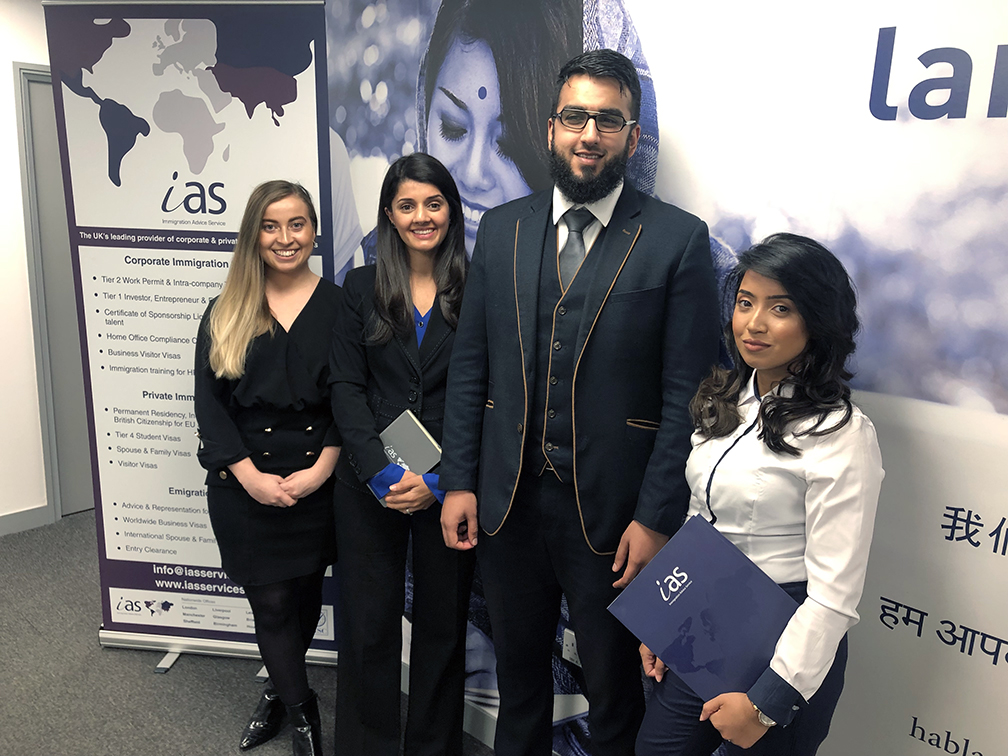 The Advice Package
During this untimed Advice Session with our professional immigration lawyers in London, you will receive our comprehensive advice, completely tailored to your needs and your situation.
Request the Advice Package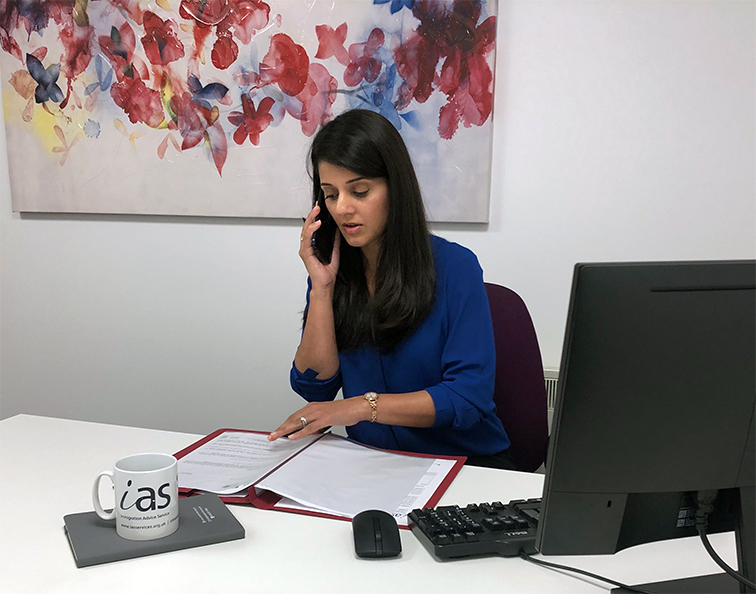 The Application Package
With our Application Package, your dedicated immigration lawyer will advise you on your application process and eligibility. Your caseworker will then complete and submit your forms to the Home Office on your behalf.
Request the Application Package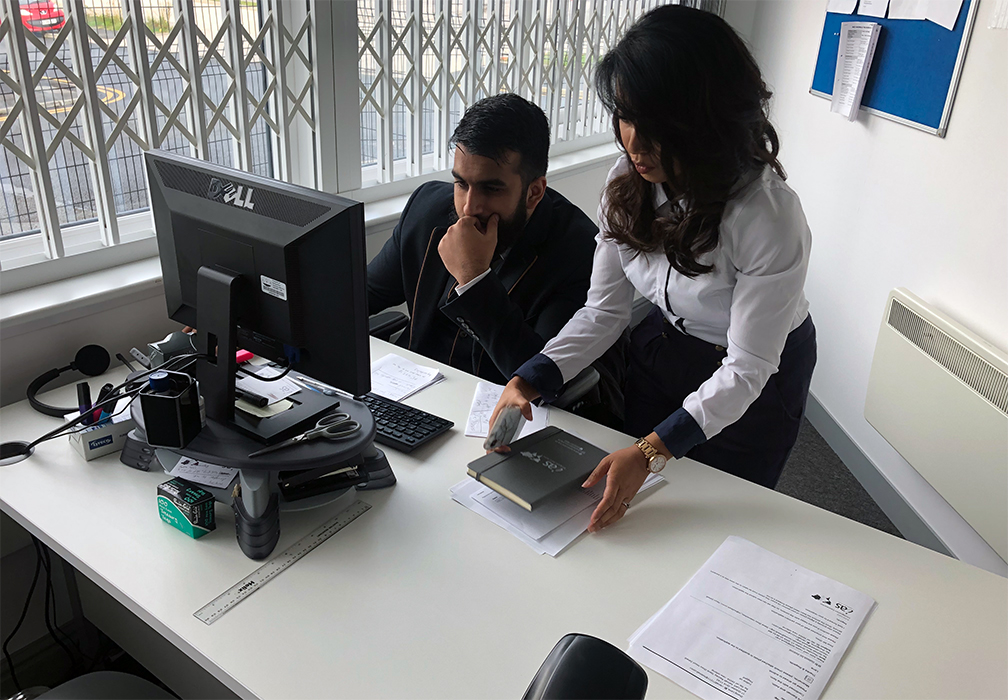 The Fast Track Package
Our Fast-Track Application Package is a premium service for those who need to submit their application in time with their deadlines. Your case will become a top priority for our lawyers and you will benefit from our highest-quality services.
Request the Fast Track Package
The Appeal Package
By choosing our Appeal Package, you can rely on our lawyers' legal knowledge and experience to ensure you have the highest chance of a successful appeal. We will also fully represent you in any hearings/tribunals.
Request the Appeal Package
Related pages for your continued reading.
Frequently Asked Questions
Yes. Visa applications for under 18s need to be made by their legal parent or guardian.
There are also some additional conditions that must be met for under visas that are issued to under 18s. These depend on whether they will travel to Ireland with:
Both parents or legal guardians
Only one parent or legal guardian
An adult who is not their parent or legal guardian
Alone
For example, the under 18 will need a letter of consent signed by one or both of their parent(s) or legal guardian(s) if they are not travelling to Ireland with both of them.
Citizens of the following countries are exempt from paying Irish visa fees:
Bosnia
Cote d'Ivoire
Ecuador
Indonesia
Jamaica
Kosovo
Kyrgyzstan
Montenegro
Morocco
North Macedonia
Peru
Serbia
Sri Lanka
Tunisia
Uganda
Zambia
In addition, certain family members of Irish citizens are exempt from paying visa fees. These family members include:
Spouse
Widow/widower (subject to death certificate)
Child (under 18 years)
Adopted child (under 18 years, subject to adoption papers)
Certain family members of EU/EEA citizens are also exempt from paying visa fees.
The Irish Unpaid Internship visa is fairly restrictive in what it allows you to do.
While in Ireland, you will only be allowed to work at the internship you were approved for in your visa application.
You will not be able to do any of the following:
Undertake other unpaid work
Undertake any paid work
Access any public funds
One of the required supporting documents you must submit with your application is a letter from your course director at your university.
It must contain the following information:
Details of the course that you're studying, how many years you have been a student there, and how many years or terms you have left at that university
The nature and duration of your internship and how the internship relates to your course of study
Who will cover the cost of the internship and how you will be supported for the duration of stay inclusive of travel, accommodation, living expenses, etc
How the host company or organisation is linked to the university and supporting evidence of this, such as a hosting agreement, etc
Simply put, an Unpaid Internship visa is only for foreign nationals who want to work in unpaid internship positions in Ireland that last less than 90 days.
Meanwhile, Internship Employment Permit is for those who want to work in paid internship positions in Ireland for up to 12 months.
The Internship Employment Permit has its own set of eligible criteria from the Unpaid Internship visa. For example, the internship must be on the highly skilled eligible occupations list and must pay at least the national minimum wage.
For more information about the Internship Employment Permit, see our dedicated page.