Irish Work Visas
If you are a citizen of a non-EU/ EEA country, you will need immigration permission from the Irish authorities to work. You can get an Irish work visa, or employment permit, for many different types of jobs in Ireland provided you meet the qualifications for eligibility.
If you would like further advice on applying for an Irish Work Visa, contact Total Law for assistance. Speak to one of our expert immigration advisers today. Call (+353) 061 518 025 or use the online contact form to get in touch.
What Is An Irish Work Visa?
Irish work visas are a type of travel document that will allow you to live and work in Ireland for a specified amount of time.
While citizens of EU/ EEA countries and Switzerland can freely enter Ireland and obtain employment, non-EEA foreign nationals will require a visa. If the main reason you are travelling to Ireland is to obtain employment, this may be the best visa for you.
Some other types of visas may allow the holder to work under certain circumstances, such as the business visa, but for employment purposes, a work visa is what you should get. Total Law can assist you with information regarding your Irish visa options.
"I'm very happy with the standard of training received on the OISC Level 1 course, i passed my exam. Thank you!"
"My application was approved and a huge weight has been lifted from our shoulders this year "
"We used this service for the spouse visa extension application to assure that all the information was valid and correct."
What Is An Irish Work Permit?
To obtain a work visa, you will first need an Ireland work permit or Irish employment permit from Irish immigration officials.
The two most common work permit types in Ireland are the Irish general employment permit and the Critical Skills Employment Permit.
Depending on your field of work, circumstances, and specialized skills, you may be able to apply for one of the following less common Irish employment permits as well:
Dependent/ Partner/ Spouse Employment Permit
Intra Company Transfer Permit
Contract for Services Employment Permit
Reactivation Employment Permit
Internship Employment Permit
Sport and Cultural Employment Permit
Exchange Agreement Employment Permit
Eligibility For Irish Work Visas
When applying for an Irish Work Visa, you must ensure that you meet the qualifications for eligibility. The requirements can vary depending on what type of work visa you are applying for.
Your job offer in Ireland must be for a minimum of two years and you must prove that you have the relevant qualifications, skills, and work experience for the job.
Required Documents For an Irish work visa
When you apply for an Irish work visa you will be required to provide sufficient evidence that you meet the eligibility criteria as a part of your visa application package.
Some specific documents will vary based on which employment permit you are filing for your visa. However, the majority of the documents needed will be the same across all categories. Ireland work visa requirements can include the following:
A current and valid passport
Two standard passport size  photos
Previous passports and previous visas including rejected visas
Contact information
Irish employment permit
Irish work visa application form
Proof that you paid the visa fee
Your detailed itinerary including your accommodation in Ireland
Proof of your residence in your home country
Job offer or employment contract
Supporting documents for your work experience
Proof of academic qualifications such as diplomas, certificates, and awards
Proof of financial stability and sufficient funds to support yourself for the duration of your visa, such as bank statements
Proof of private medical insurance
Proof that you will return to your home country at the end of your visa, such as a return flight
All the documents which are not originally in the English language must have certified translated copies made and submitted as part of your documentation package. Documents from institutions such as financial, medical, or academic establishments must be on official letterhead.
How To Apply For An Irish Work Visa
The first step in the application process for the Irish Work Visa is to obtain an employment permit from the Irish government. To do this, you must complete the application form on the Employment Permits Online System or EPOS. Then, your application will be processed by an Irish immigration official who will review the information on your application and determine if you are eligible for your chosen employment permit.
If the immigration authorities need more information, you will have 28 days to submit the requested documents or evidence.
Processing Times
Typically it takes about eight weeks to receive a visa decision after you have submitted your application and paid work visa fees. Processing times can be slower or faster depending on your circumstances and the visa office.
Costs and Fees
The visa fee you will be required to pay can vary from about 500 to 1,000 EUR depending on the length of the visa. The visa fee covers the cost of processing your document and is nonrefundable. Fees will vary depending on which permit you are applying under, as well as if you are applying for a single-entry or multiple-entry visa.
Single entry visa: 25 EUR
Multiple entry visa: 100 EUR
Several nationalities including Bosnia and Ecuador can have the visa fee waived. The EPOS system will prompt you if you are a national of one of these countries.
Medical Insurance and Vaccinations
Ireland requires work visa holders to obtain private medical insurance. Your insurance must cover any medical treatment you need for the duration of your visa in Ireland. Many insurance companies provide coverage for a limited amount of days only so it is important to ensure that you can obtain adequate coverage for your entire trip.
You may also be required to submit proof of vaccinations. The EPOS will prompt you on which documents are needed for the work visa application once you complete your permit.
With Total Law, your Irish work visa application will be completed by one of our professional immigration lawyers, ensuring you have the best chances of a successful visa decision.
Your Total Law advisor will provide you with all the necessary advice to proceed with your Irish work visa application. Contact us today at (+353) 061 518 025 or use our online contact form to get in touch with our team of qualified immigration lawyers.
Advice Package
Comprehensive immigration advice tailored to your circumstances and goals.
Application Package
Designed to make your visa application as smooth and stress-free as possible.

Fast Track Package
Premium application service that ensures your visa application is submitted to meet your deadline.
Appeal Package
Ensure you have the greatest chance of a successful appeal. We will represent you in any case.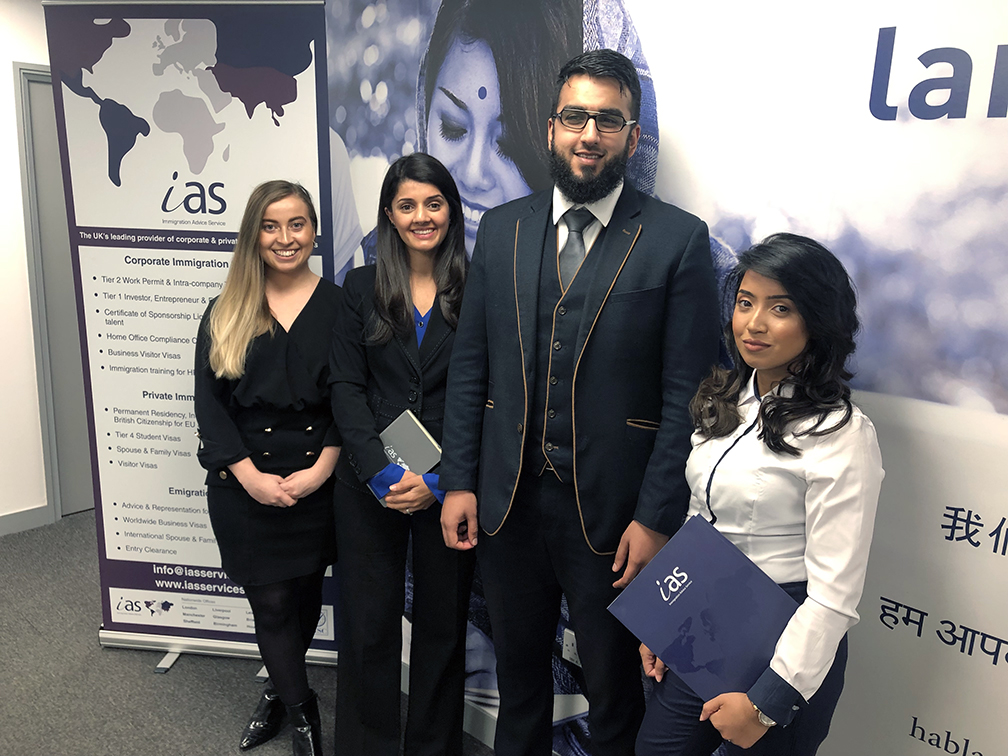 The Advice Package
During this untimed Advice Session with our professional immigration lawyers in London, you will receive our comprehensive advice, completely tailored to your needs and your situation.
Request the Advice Package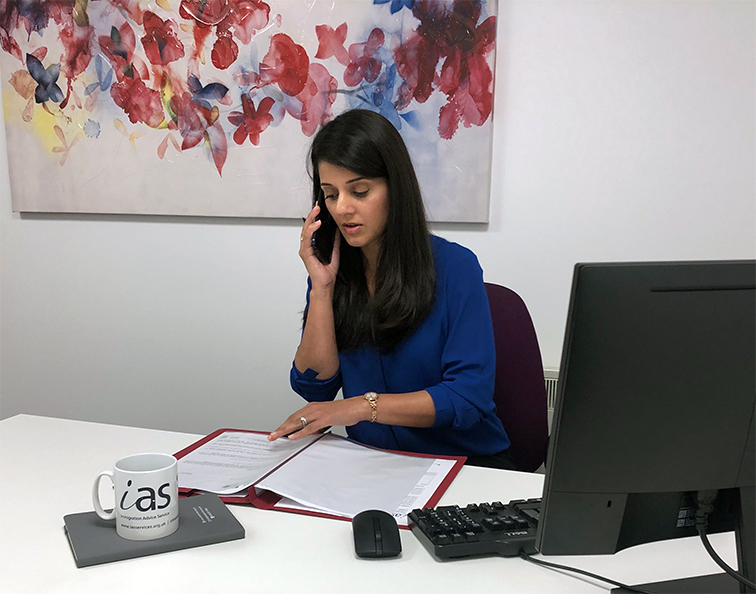 The Application Package
With our Application Package, your dedicated immigration lawyer will advise you on your application process and eligibility. Your caseworker will then complete and submit your forms to the Home Office on your behalf.
Request the Application Package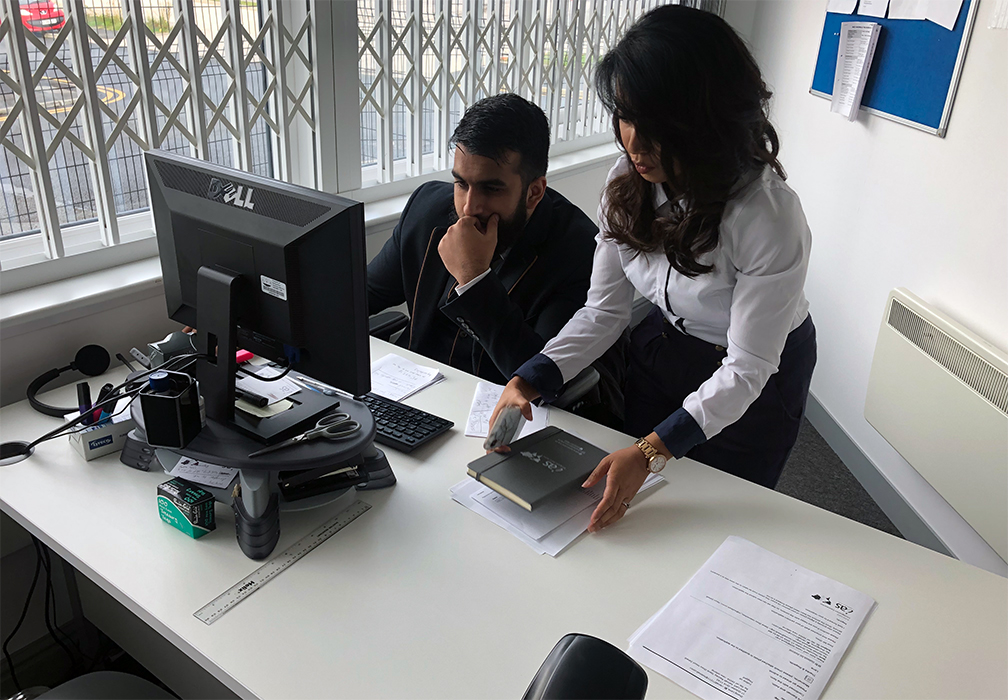 The Fast Track Package
Our Fast-Track Application Package is a premium service for those who need to submit their application in time with their deadlines. Your case will become a top priority for our lawyers and you will benefit from our highest-quality services.
Request the Fast Track Package
The Appeal Package
By choosing our Appeal Package, you can rely on our lawyers' legal knowledge and experience to ensure you have the highest chance of a successful appeal. We will also fully represent you in any hearings/tribunals.
Request the Appeal Package
Related pages for your continued reading.
Frequently Asked Questions
While you do not need a lawyer to get an Irish work visa, it can be helpful to have one. A qualified immigration professional can advise you on which permit you should get before applying for your visa as well as keep up to date on guidelines and immigration rules.
The processing time for Irish work permits can vary depending on your circumstances. Typically it takes applicants about eight weeks to receive a visa decision. It is recommended to apply ahead of your planned date of travel, but no earlier than three months. Do not purchase travel tickets until your visa has been approved as they may not be refundable.