Atypical Working Scheme Ireland
There are a variety of visas available for those hoping to work in the country of Ireland, each aimed at different profession types, time frames and professional progression frameworks. While those resident within the European Union (EU) and European Economic Area (EEA) can enjoy freedom of movement within Ireland for leisure, work and study purposes, those who don't are able to apply for a specific admin permission to do so – and this article maps out just one of the various possibilities.
If you're looking for support or advice on applying for the Irish Atypical Working Scheme or any other visa for entry to Ireland, the Total Law team can help. Our immigration specialists are contactable on +353 061518025 for a free, no-obligation chat. We can offer guidance every step of the way, from application to appeal and throughout any exemptions or additional requests.
What is the Ireland Atypical Working Scheme?
The Ireland Atypical Working Scheme (sometimes shortened to AWS) is a short-term 'C' working visa for those citizens of a country or territory that is non-EEA or EU. Those residing in these states will require permission to work within Ireland, even if only on a short and fixed-term basis.
The Atypical Working Scheme allows for non-Irish citizens to enter the country and work for a period of up to 90 days. It is aimed at those carrying out short-term contract work rather than long-term assignments and is suited best for roles such as locum doctor and temporary event worker positions. It also caters for crew members of certain fishing fleets in Irish waters.
This visa scheme is administered by the Irish Immigration Service Delivery Authority (ISD).
If an applicant intends to visit Ireland for longer term employment purposes, an Irish General Employment Permit may be applied for.
"I'm very happy with the standard of training received on the OISC Level 1 course, i passed my exam. Thank you!"
"My application was approved and a huge weight has been lifted from our shoulders this year "
"We used this service for the spouse visa extension application to assure that all the information was valid and correct."
Eligibility: Who Can Apply for Permission under the Atypical Working Scheme?
The Atypical Working Scheme is an employment visa aimed at those who are non-EEA nationals and are required to take part in professional work; in Ireland, employed by an Irish company. The following circumstances apply for eligibility of this type of working permit:
The applicant will be providing a specialised skill to a business, industry or academic institution
The applicant will be working for an Irish company who have identified an internal skills shortage which they're unable to fulfil from within the country
The applicant will be working as a locum doctor in a hospital or elsewhere in the primary care sector
The applicant will be working as a nurse as part of the Clinical Adaptation and Assessment Programme and/or Examination
The applicant will be working as a researcher for up to 12 months, where they're not eligible for another employment permit or hosting agreement
The applicant will be taking part in funded short-term employment or an internship where it is necessary for a 3rd level course being studied outside of Ireland – provided it is taking place at an accredited educational institution.
All applications for the Atypical Working Scheme are reviewed independently by the Irish Naturalisation and Immigration Service, and the Department of Business, Enterprise and Innovation. As a result, everything is completed on a case-by-case basis and so there may be reasons for exception.
Ineligibility: Who Cannot Apply for Permission under the Atypical Working Scheme?
There are several circumstances within which an individual would not be eligible to receive a working scheme permit of this type for Ireland. These include:
The applicant is already legally living in Ireland
The applicant only intends to enter Ireland for up to two weeks
The applicant wishes to enter Ireland for 'business purposes' without an explicit working plan for up to 90 days
The applicant already has a valid employment permit for Ireland
The applicant qualifies for the Van der Elst work transfer (this is another type of working permit for non-EU workers hired by EU-based employers and in this circumstance, should be applied for)
The applicant has been invited to a job interview for an eligible role considered 'Highly Skilled'
The applicant holds a valid Intra Company Transfer Employment Permit in another territory or state
The applicant joining their new employment would result in more than 50% of the employees being non-EEA nationals (adherence to the 50/50 rule).
Required Documents: What Documents Do I Need to Submit with My Application?
The Atypical Working Scheme visa application is made through an online application form on the relevant Irish authorities' website. Once the initial form has been completed, applicants need to submit a number of required documents to prove their eligibility and relevancy for the working scheme. The following documents are usually requested:
Two colour passport-sized photographs (taken to the standard passport requirements)
A current passport and a full copy of any other passports
A signed letter documenting the purpose of the visit to Ireland, including:

The intended duration of stay
Details of accommodation for the stay
The individual's commitment to live in Ireland under the stipulated visa conditions
The individual's commitment to support themselves during their stay and not become a 'burden to the state' through the claiming of benefits.

A valid letter of approval giving AWS permission from the appropriate division
Evidence of the individual's obligation to return to their home country. This may include a tenancy agreement, details of return employment or the birth certificate/s of children living in the resident country.
In most cases, all of the required documents submitted must be originals. Copies may be accepted in some circumstances but it is recommended that this is discussed prior to submission with the appropriate immigration authority.
Where documents are not already in either English or Irish Gaelic, they must be translated by a qualified translator from an accredited institution. Each translated document must include:
The full name and signature of the translator alongside confirmation of its accuracy
The date of the translation (while there is no set period for this, it should be considered 'recent')
Contact details for the translator and their organisation.
The original documentation must still be included, alongside the translations.
Application Categories: Different Scenarios for Applying
There are various reasons for individuals to apply for the Atypical Working Scheme and other Irish employment permits. These include:
Filling a Skill Shortage Vacancy: IT Worker, Engineer, Actor, and more
Where a role has been identified as fulfilling a skill stipulated on the national skills shortage list, the Atypical Working Scheme can be applied for. This application category applies to non-EEA nationals who would normally require a Contract Service Provider (CSP) permit or Intra Company Transfer permit but for whom the role taking place within Irish borders is only between 15-90 days. In these cases, a contract signed and dated by the employer for the role taking place must be submitted, as well as a letter from the Irish host body confirming the offer of employment and a letter of support from any other involved agency (such as the IDA or Enterprise Ireland).
Providing Specialized or High Skill Roles: Engineer, ICT Professional, and more
Some roles are considered higher than those on the skills shortage list and include a specialist skill to be provided to either an industry, business or academic institution. Such roles form another category of application and require the completion of a separate application form and the submission of additional documents. The exact requirement for these is dependent on the role.
Short-Term Paid Internship: Coming to Ireland for an Internship
Where a short-term paid internship is being completed, an Atypical Working Scheme permit will only be granted where:
The relevant university confirms that the internship will be beneficial to the student's current course
The role being interned is not included on the Ineligible Categories of Employment for Employment Permits
All relevant employment law is adhered to.
Medical internships and all unpaid internships are excluded from the working scheme.
Working as a Locum Doctor: Primary Care or Hospital Sector
Those travelling to Ireland to work as a locum doctor in a hospital, general practice or elsewhere in the primary care sector must register with the Medical Council of Ireland and submit their registration confirmation along with their visa application.
Clinical Adaptation Process: Becoming a Registered General Nurse (RGN)
Where an applicant is travelling to Ireland to complete the Clinical Adaptation Process to allow them to work as an RGN in the country, they must include a letter from the Nursing and Midwifery Board of Ireland confirming their place in the process along with their application.
Non-EEA Crew Member: Working on the Irish Fishing Fleet
Trained sea fishers who wish to work on specific segments of the Irish Fishing Fleet on vessels more than 15m in length may be eligible for the Atypical Working Scheme. This is only the case if the vessel in question is licensed and registered. In this case, the employment contract submitted must be lodged with the Central Depository for Sea-Fishing Boats.
Application Process: Step-by-Step Guide for the Employment Visa Application
The visa application process for the Atypical Working Scheme takes place online with the following steps undertaken:
The online visa application form is completed on the Irish immigration service website portal and submitted. This must be done from outside of Ireland or it will be immediately rejected
All required documents are submitted; online where possible, or sent where a physical document is requested
The application fee is paid – usually online at the same time as the submission of the visa application form (but sometimes in person at a local Embassy, Consulate or Visa Office)
Where a legal representative has been appointed for assistance, a Letter of Authorisation is submitted
The application is processed. This may take up to 20 working days from the date of receipt of all required documents
If the processing body requires further documents or information, they will request it. This may incur a further onward processing period of 20 working days
A decision will be made and the applicant notified. If accepted, a formal Letter of Approval will be issued. If declined, further information on how to proceed will be provided.
If accepted, the applicant may be required to apply for a separate entry visa for proper immigration permission in Ireland. This can be applied for once the AWS permit has been granted. If not required, the applicant can simply provide copies of all relevant information at Border Control upon arrival in Ireland.
Application Fee: What Is the Employment Visa Application Fee?
An application processing fee of €250 must be paid for each worker's application under the AWS. This forms the final stage of the submission process; after which the application will be processed.
The application fee is non-refundable, even where the working scheme application is rejected. It should be paid by credit card online at time of application completion, or in some cases, direct to a local Embassy, Consulate or Visa Office.
Processing Time: When Will Your Employment Visa Application Be Processed?
No set processing time is stipulated for Atypical Working Scheme applications, but a minimum of 20 working days must be allowed. This time period commences from the date on which all required documentation is received.
Applications are processed in the order in which they are received and there is no expedition service available.
Applicants are advised not to book travel to Ireland until they have received their formal Letter of Approval.
Total Law employ teams of specialist immigration lawyers who manage applications and appeals for those looking to live, work and study in Ireland and other nations around the world. Contactable on +353 061 518 025 for our Irish cohort, the Total Law team are able to offer free and no-obligation phone consultations before supporting you throughout your Atypical Working Scheme application – no matter how complex or convoluted your situation may be.
Advice Package
Comprehensive immigration advice tailored to your circumstances and goals.
Application Package
Designed to make your visa application as smooth and stress-free as possible.

Fast Track Package
Premium application service that ensures your visa application is submitted to meet your deadline.
Appeal Package
Ensure you have the greatest chance of a successful appeal. We will represent you in any case.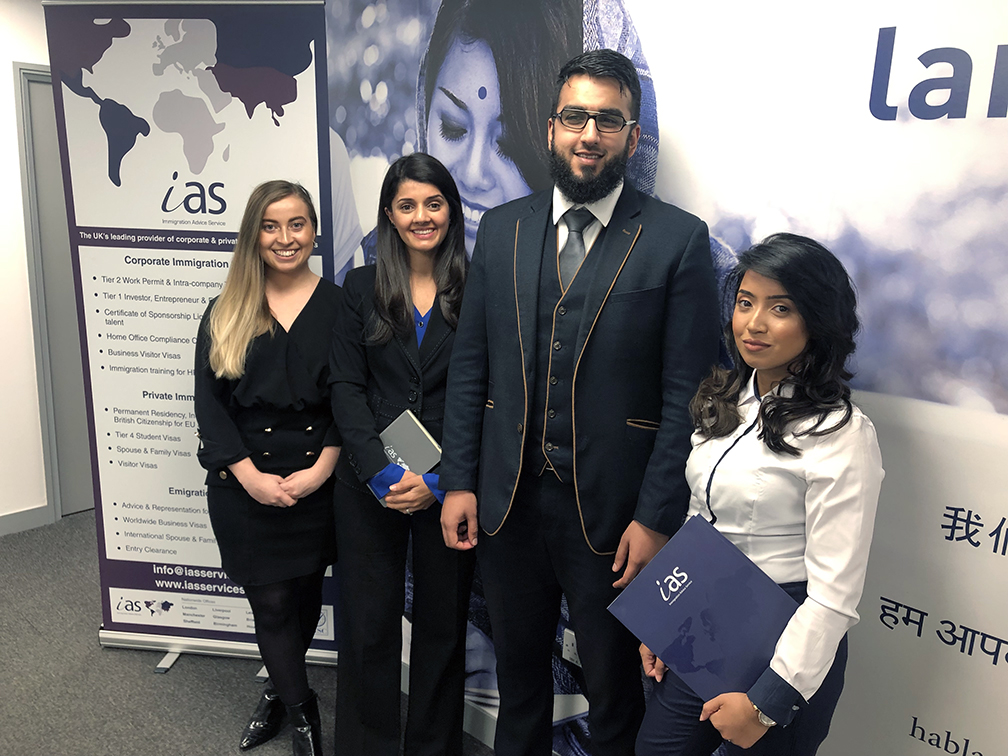 The Advice Package
During this untimed Advice Session with our professional immigration lawyers in London, you will receive our comprehensive advice, completely tailored to your needs and your situation.
Request the Advice Package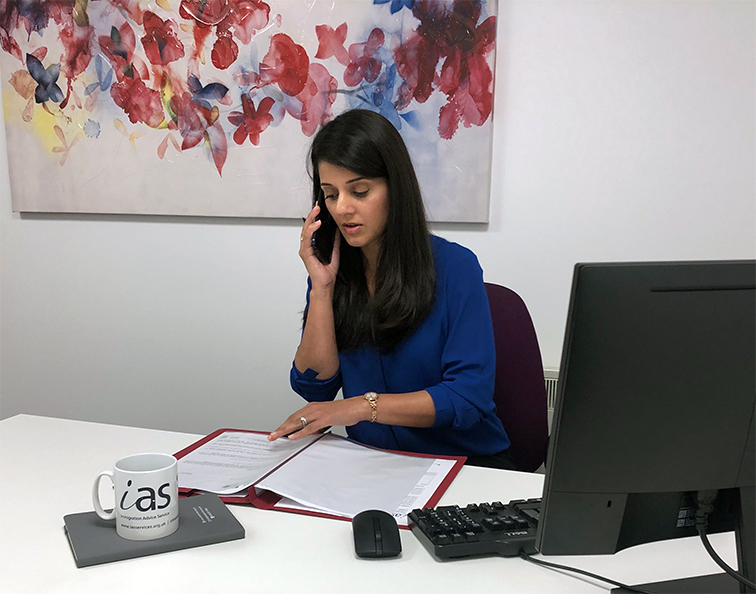 The Application Package
With our Application Package, your dedicated immigration lawyer will advise you on your application process and eligibility. Your caseworker will then complete and submit your forms to the Home Office on your behalf.
Request the Application Package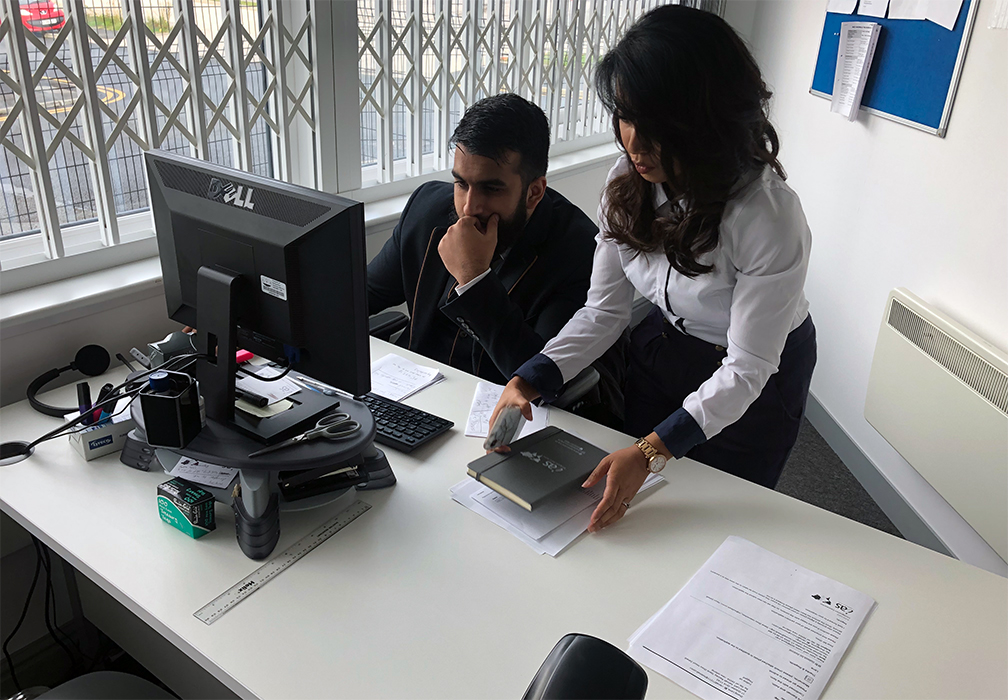 The Fast Track Package
Our Fast-Track Application Package is a premium service for those who need to submit their application in time with their deadlines. Your case will become a top priority for our lawyers and you will benefit from our highest-quality services.
Request the Fast Track Package
The Appeal Package
By choosing our Appeal Package, you can rely on our lawyers' legal knowledge and experience to ensure you have the highest chance of a successful appeal. We will also fully represent you in any hearings/tribunals.
Request the Appeal Package
Related pages for your continued reading.
Frequently Asked Questions
Those applying for entry to Ireland under the AWS must be going to carry out a role that at least meets the legal minimum wage. Those working in unpaid roles are not eligible for this type of work permit.
The AWS is only open for those who are not already resident in Ireland and have yet to travel into the country for these work purposes.
Employment assignments lasting between 15-90 days are covered under the Atypical Working Scheme. Those intending to last over a three month period are catered for by one of the other various working visas.