Intra-Company Transfer Employment Permit
If you work for an international company, you may be eligible to transfer to your company's Irish branch with an Intra-Company Transfer Permit. Non-EEA country nationals can move to Ireland with sponsorship from an international company.
Applying for an Intra-Company Transfer Permit is a complex process requiring employer sponsorship. To ensure your application portfolio is strong, you may benefit from legal assistance. Call Total Law at +353 061 518 025 to receive advice during the application process.
Intra-Company Transfer Permit Overview
If you work for a company with an Irish company branch, you could be eligible for a transfer to Ireland. With the Intra-Company Transfer Permit, you can live and work in Ireland as a key personnel member at your company.
Under this visa, you can stay in Ireland for up to 2 years to perform critical training or provide the Irish company branch with your expertise.
This visa is for skilled workers, senior management, trainees and key personnel role employees.
"I'm very happy with the standard of training received on the OISC Level 1 course, i passed my exam. Thank you!"
"My application was approved and a huge weight has been lifted from our shoulders this year "
"We used this service for the spouse visa extension application to assure that all the information was valid and correct."
Intra-Company Transfer Eligibility Criteria
To be eligible for this visa type, the applicant must be the following requirements:
Be either:

Senior management, with a salary of at least €40,000
Key personnel, with a salary of at least €40,000
Undergoing a training program, with a salary of at least €30,000

A non-EEU national.
Have worked for the overseas employer for a minimum of 6 months or 1 month as a trainee transfer.
The given definitions for senior management, key personnel and trainee job specifications are as follows:
Senior management:

You manage a department, subdivision, or component of the company.
You manage or supervise other personnel and employees within the organisation.
Hiring and firing employees falls under your jurisdiction.
You have the authority over tasks and operations which require discretion.

Key personnel role:

You have specialist knowledge and skills essential to the organisation (technical skills, qualifications, or experience).

Trainee:

You are being sponsored to visit Ireland for a period under 12 months to undergo training. Your company should provide details of the training programme.
There are additional requirements that the Irish company branch needs to meet to be eligible for sponsorship:
Registered with the Company Registration Office and Revenue Commissioners as an Irish business.
Provide evidence of currently trading in Ireland with a significant presence.
Have substantiation business operations overseas.
The Irish branch must be linked with the company in the any of the following ways:

One is a subsidiary of the other
Both are subsidiaries of a holding company
There is a contractual agreement in place allowing both to carry out business operations in a different state
Required Documents for the Intra-Company Transfer Permit
To apply for the Intra-Company Tranfer Permit, applicants should provide the following documentation:
Evidence of the basic annual salary the applicant receives from the overseas employer
If the salary is less than minimum wage, or there is an atypical working scheme, the applicant should provide evidence of an additional payment to be made by the overseas employer
The total amount of payments based on the previous figures
A list of all deductions to be made by the foreign employer
Evidence of the amount which is to be paid to the applicant once they are living and working in Ireland under the Intra-Company Transfer Employment Visa.
Information regarding the following:

Evidence of accommodation or board
Evidence of health insurance
If the permit holder intend to renew their visa at the end of its validity, applicants must provide payslips from the duration of their employment in Ireland.
Intra-Company Transfer Application Process
You must apply for the Intra-Company Transfer Permit at least 12 weeks before the prospective employment start date. The Irish branch employer should perform the application process, and can do so using the Employment Permits Online System (EPOS).
In order to ensure a successful application, you may want to use the advice and counsel of an immigration expert. Contact our helpful team of immigration lawyers at Total Law to prepare your application portfolio.
What Is the Intra-Company Transfer Permit Application Fee?
You should prepare to pay an application fee when applying for the intra-company transfer permit. Here are the associated costs for the company for an employment permit based on duration:
€500 for 6 months or less.
€1,000 for 6 months up to 24 months.
€1,500 – for from 6 months up to 36 months.
Here are the associated costs for the employer:
€500 for 6 months or less.
€1,000 for from 6 months up to 24 months.
Processing Times for the Intra-Company Transfer Permit
Applications for the Intra-Company Transfer Permit are reviewed in order of the submission date, categorised by Employer Type. Once you have submitted your application with the fees, you can check your application status and processing times on the EPOS website. Once in the hands of a reviewer, the processing time for an employment permit application is generally 28 days.
Appeal Process for the Intra-Company Transfer Permit
Your Intra-Company Transfer Permit could be rejected if you do not provide payment of the processing fee or if your application is missing critical documents. It could also be the case that the employee or employer does not meet eligibility requirements.
If your employment permit application is rejected, you can appeal the decision within 28 days of receiving the refusal. You can submit a Decision for Review Form online to appeal the employment permit decision. You can also reapply, providing any information missing from your previous application.
Whether applying for a Critical Skills Employment Permit or Intra-Company Employment Permit, you can benefit from legal advice, ensuring you do not fail to provide the required information. Call us at Total Law today to receive counsel.
Validity and Renewal for the Intra-Company Transfer Permit
Intra-Company Transfer Employment Permits are valid for 2 years for employees and 12 months for trainees. You are eligible to reapply and renew your employment permit at the end of this period.
You are permitted to stay for a total period of 5 years through renewals. You should submit your renewal application using the EPOS system at least 16 weeks prior to the termination of your employment permits.
Conditions for the Intra-Company Transfer Permit
Upon entering the state, the connected person must be able to present the following information to an Immigration Officer:
Their work permit from their multinational company.
Supporting documentation (passport, visa).
A work permit does not grant a residence permit. Therefore, all non-European Economic Area applicants should apply for a visa with the Garda National Immigration Bureau before moving to Ireland to begin employment under their employment permits.
If you need assistance in applying for a residence permit to begin employment under an Intra-Company Transfer Visa, contact our team at Total Law. Our experienced immigration lawyers possess intimate knowledge of Irish immigration laws and can help you to provide a strong application to the Garda National Immigration Bureau.
If you wish to work for an enterprise with a branch in Ireland, you can discuss work permit options with your employer. If they are an established enterprise in Ireland and meet certain conditions, they can sponsor your general employment permit.
However, once granted your employment permit, you must apply for a residence permit to live and work in Ireland.
Applying for a residence permit requires documentation evidencing your nationality, criminal history, and immigration history. At Total Law, we can help you to provide sufficient documentation for a quick company transfer process, ensuring refusals or appeals do not delay you.
Contact our reliable and well-versed team of immigration specialists today at +353 061 518 025 to take advantage of our expertise. We provide support to reduce your workload in the application process.
Advice Package
Comprehensive immigration advice tailored to your circumstances and goals.
Application Package
Designed to make your visa application as smooth and stress-free as possible.

Fast Track Package
Premium application service that ensures your visa application is submitted to meet your deadline.
Appeal Package
Ensure you have the greatest chance of a successful appeal. We will represent you in any case.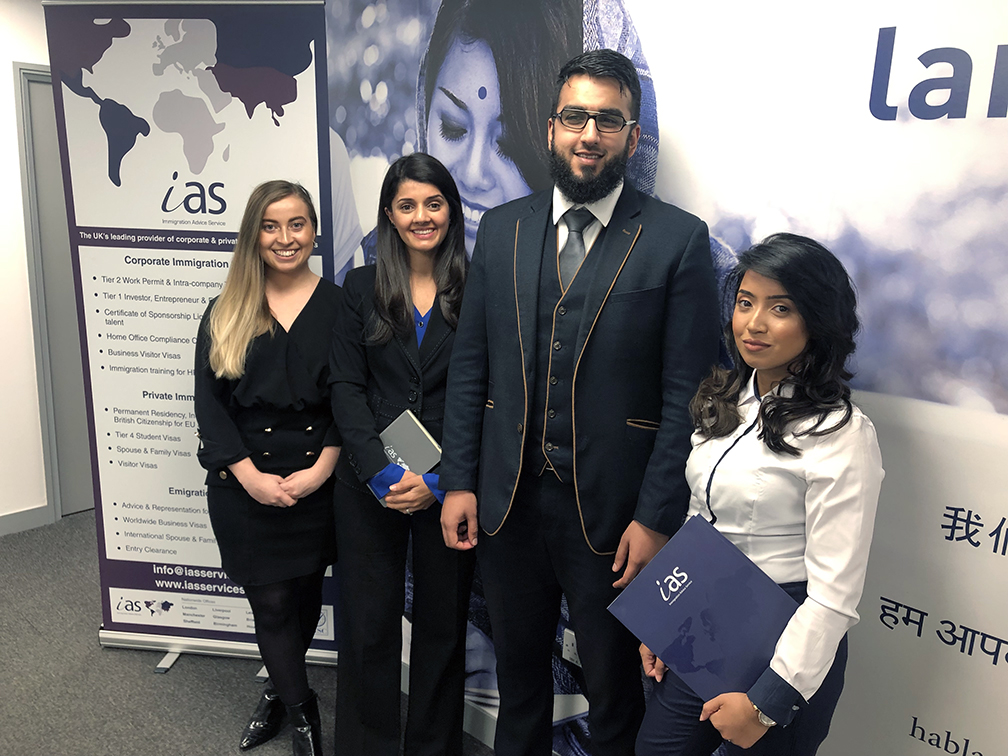 The Advice Package
During this untimed Advice Session with our professional immigration lawyers in London, you will receive our comprehensive advice, completely tailored to your needs and your situation.
Request the Advice Package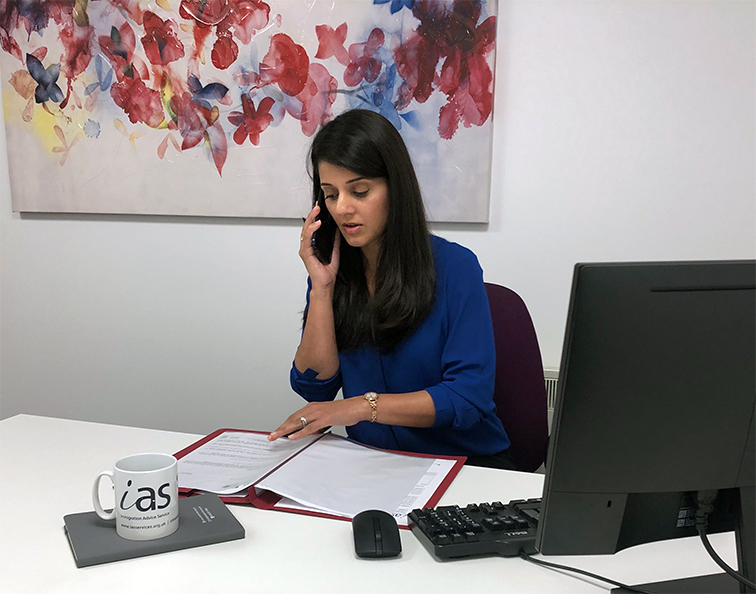 The Application Package
With our Application Package, your dedicated immigration lawyer will advise you on your application process and eligibility. Your caseworker will then complete and submit your forms to the Home Office on your behalf.
Request the Application Package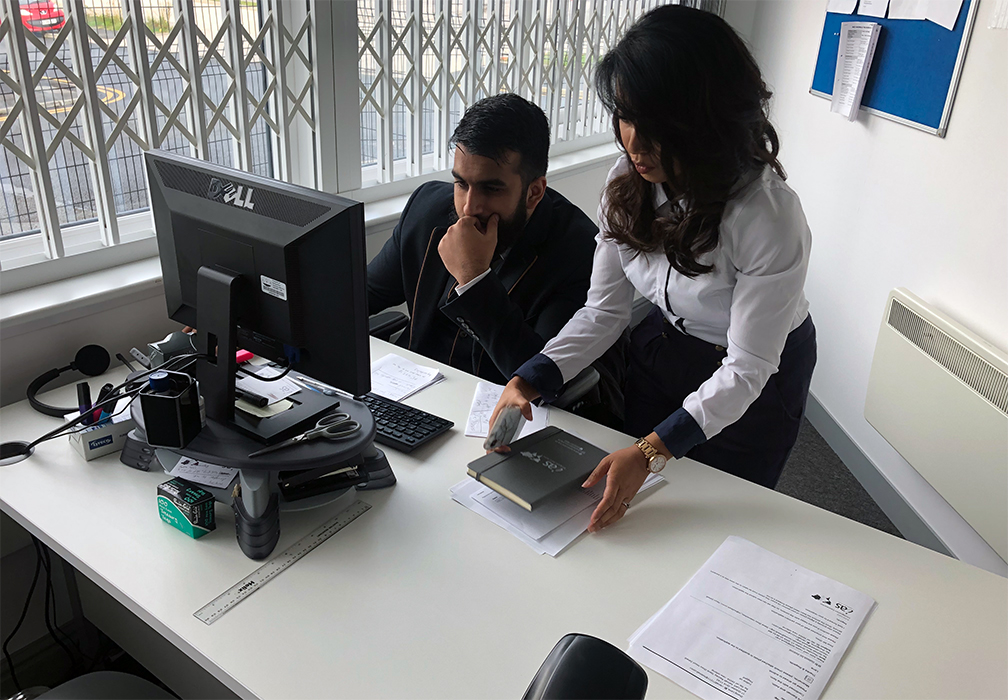 The Fast Track Package
Our Fast-Track Application Package is a premium service for those who need to submit their application in time with their deadlines. Your case will become a top priority for our lawyers and you will benefit from our highest-quality services.
Request the Fast Track Package
The Appeal Package
By choosing our Appeal Package, you can rely on our lawyers' legal knowledge and experience to ensure you have the highest chance of a successful appeal. We will also fully represent you in any hearings/tribunals.
Request the Appeal Package
Related pages for your continued reading.
Frequently Asked Questions
Yes. A start-up can apply for the Intra-Company Transfer Permit. You will not need evidence of previous trading history in your application.
Yes. If your work permit is cancelled, you should return all certified copies and permits to the immigration authorities within 4 weeks. If you fail to return these documents, it is considered an offence.
If you are a recent graduate who has worked for a foreign employer for at least 1 month, you can apply for the Intra-Company Transfer Permit to begin a training program in Ireland. If you are not a trainee, you must work for the employer for at least 6 months.