Ireland Permanent Residency & Residence Permits
If you are a foreign national planning a permanent move to Ireland, you will need to apply for Irish Residency. Obtaining residency will allow you to stay in Ireland and live, work, and study freely without the restrictions of other types of visas.
If you would like further advice on obtaining Irish Residency, contact Total Law for assistance. Speak to one of our expert immigration advisers today. Call (+353) 061 518 025 or use the online contact form to get in touch.
What Is Irish Residency?
Irish permanent residency permits you to stay in Ireland for more than 90 days. To obtain residence, you will need to apply for a certificate of registration called an Ireland Residency Permit or IRP. After a few years on those, you can then apply for Without Condition to Time also known as Ireland Permanent residency.
While a residency permit is not the same thing as having Irish citizenship and an Irish passport, it offers much more security and freedom than a temporary residence permit or short-term visa.
If you plan to visit Ireland for less than or up to 90 days, you will not need to apply for residency. If you are under the age of 16, you do not need to register for a residency permit until you reach 16 years of age.
"I'm very happy with the standard of training received on the OISC Level 1 course, i passed my exam. Thank you!"
"My application was approved and a huge weight has been lifted from our shoulders this year "
"We used this service for the spouse visa extension application to assure that all the information was valid and correct."
Eligibility For Irish Residency
In most cases, to qualify for permanent Irish Residency, foreign nationals will need to have lived in Ireland for a minimum of five years continuously without any long absences.
There are several paths you can take to apply for Irish permanent residency, including via Employment Permit, the Irish Immigrant Investor program, business permit, or joining a Family Member. Depending on the route you apply under, you will need to fulfil additional eligibility requirements.
Only certain types of visits to Ireland will count towards the continuous five years of "reckonable residence." Time spent in Ireland on a Tourist visa will not count toward reckonable residence.
After the age of 16, dependent children will need to obtain a residence permit as well. Family members including dependent adult family members, a spouse or civil partner, and elderly parents will also need their own Irish residence permit to join you living in Ireland.
Ireland Immigrant Investor Program
If you meet certain qualifications, you may be able to get an "Ireland golden visa" by applying for residency through the Ireland Immigrant Investor Programme.
The Irish Immigrant Investor programme allows wealthy foreign nationals to obtain residency in Ireland to invest in the Irish economy. This can be through an existing business, enterprise investment, investment fund, the Irish stock exchange, or an Irish REIT.
Although the Ireland Investor Visa does not give the holder Ireland permanent residency, they will be able to extend their residency permissions continuously and stay in Ireland legally for an indefinite amount of time.
When completing your Ireland Investor Visa application, you will need to be able to prove that you meet the qualifications, including a minimum investment depending on the type of investment you are applying under. For example, the investment fund option requires a minimum investment of €1 million.
Employment Permit Path to Residency
You may be eligible for residency if you have been staying in Ireland under certain types of work authorization or employment permits. You will also need to be employed at the time of application and be able to prove that you are of good moral character.
Family Member Path to Residency
You may also be eligible for permanent residency if you are a spouse or dependent family member of an Irish Permanent Residence Holder. After living in the country for a minimum of five years you may be eligible to apply, provided you meet the other qualifications.
At the time you submit your permanent residency application, your sponsoring family member must have been granted their own permanent residency on a Stamp 4.
Permanent Residency As A Path To Irish Citizenship
If you plan to apply for Irish Citizenship, obtaining a residence permit from the Irish government is a good start.
To become eligible for citizenship, you have to fulfil certain eligibility requirements including living in Ireland for a minimum period.
Then, you have to go through the application process. The process for Irish Citizenship has several steps from application to citizenship ceremony.
For more information on Irish naturalisation and immigration, contact Total Law. Speak to one of our qualified immigration professionals today. Call (+353) 061 518 025 or use the online contact form to get in touch.
Required Documents For Irish Residency
When you apply for Irish Residency you will be required to provide sufficient evidence that you meet the eligibility criteria as a part of your visa application package. Required supporting documents can include the following:
A valid passport with at least six months to expiration after you arrive in the US
Valid birth certificate or adoption certificate
Two standard US passport size photographs
Criminal records if applicable
A complete medical examination confirmation page
Vaccination documents and medical documents
Military documents if applicable
Other documents to prove your identity, name change, or to support your claim for an F2B visa, such as divorce certificates or death certificates
You will also need to provide certified translated copies of any required documents which are not originally in the English language.
How To Apply For Irish Residency
The application process for an Irish Residence Permit can be lengthy and complex for those unfamiliar with the legal system. Often residency applicants will obtain assistance from an immigration lawyer to guide them through the process.
You can submit your permanent residency application through the mail to the Long Term Residency Division of the Irish Naturalisation and Immigration Service, or INIS. The application will ask you to provide contact details and other personal details that support your claim for residency in Ireland. Along with your application, you must submit a package of supporting documentation, including things like work permits, your passport, and other proof of identity.
Immigration officials at INIS will determine whether you are eligible for residency at the time of application based on your evidence. It is important to fill out the application as thoroughly and completely as possible to avoid a delay in processing or having your application be denied.
If your residency application is rejected, you will be notified within one week. Your application decision will state the reasons for denial so that you may address them.
If your application is deemed to be eligible, it will continue to be processed. Successful applicants will be sent a letter of approval from INIS. Then, you will need to pay the Ireland Permanent Residence Permit Fee within 28 days of receiving your decision. This fee can be paid through your bank or by mail. Your approval letter will give you the details on where to submit the permanent residence fee to.
Once your application is approved and your fee is paid, you will receive a letter of confirmation for Long Term Residency in Ireland on Stamp 4. This will allow you to stay in Ireland for up to 5 years.
Processing Times
The processing time for residency applications can vary depending on your circumstances. Most applicants receive a decision within six to eight months of submitting their residency application.
To avoid delays in processing, ensure that you complete your application as thoroughly and truthfully as possible. False or misleading information, or missing documents, can lead to your application being delayed or even rejected.
Costs and Fees
The fee for the permanent residency application is €500.
You may incur other costs and fees in the process of applying for residency. These typically include fees for services such as certified translation of required documents for your supporting evidence.
With Total Law, your Irish Residency application will be completed by one of our professional immigration lawyers, ensuring you have the best chances of a successful decision.
Your Total Law advisor will provide you with all the professional advice on Irish naturalisation and immigration necessary to proceed with your application. Contact us today at (+353) 061 518 025 or use our online contact form to get in touch with our team of qualified immigration lawyers.
Advice Package
Comprehensive immigration advice tailored to your circumstances and goals.
Application Package
Designed to make your visa application as smooth and stress-free as possible.

Fast Track Package
Premium application service that ensures your visa application is submitted to meet your deadline.
Appeal Package
Ensure you have the greatest chance of a successful appeal. We will represent you in any case.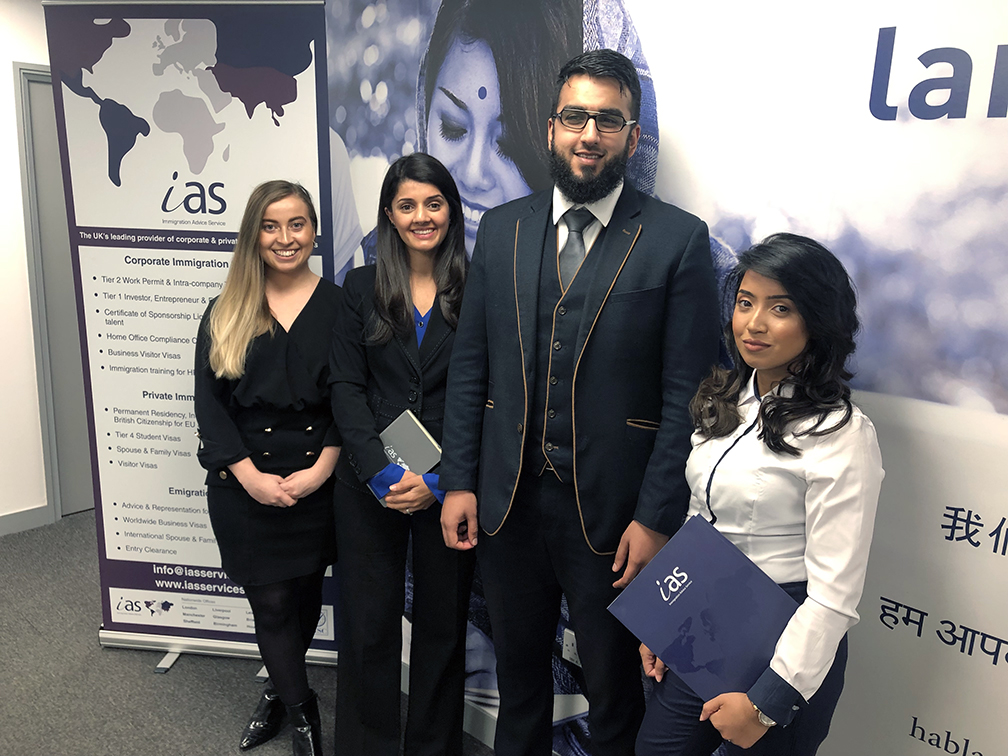 The Advice Package
During this untimed Advice Session with our professional immigration lawyers in London, you will receive our comprehensive advice, completely tailored to your needs and your situation.
Request the Advice Package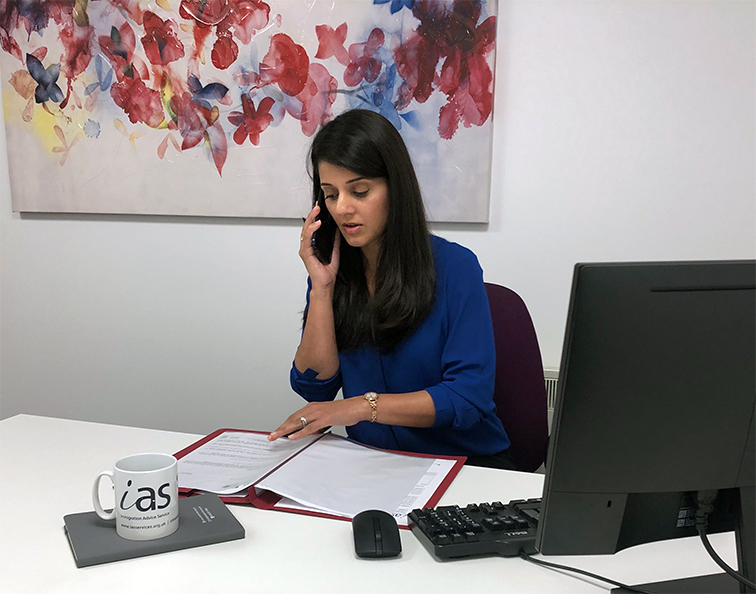 The Application Package
With our Application Package, your dedicated immigration lawyer will advise you on your application process and eligibility. Your caseworker will then complete and submit your forms to the Home Office on your behalf.
Request the Application Package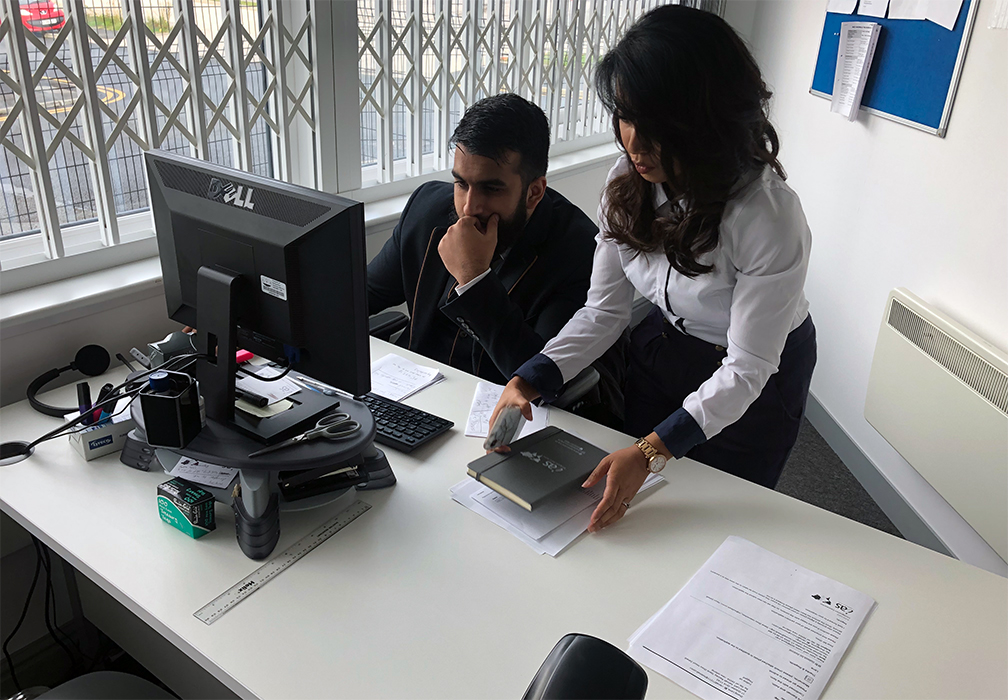 The Fast Track Package
Our Fast-Track Application Package is a premium service for those who need to submit their application in time with their deadlines. Your case will become a top priority for our lawyers and you will benefit from our highest-quality services.
Request the Fast Track Package
The Appeal Package
By choosing our Appeal Package, you can rely on our lawyers' legal knowledge and experience to ensure you have the highest chance of a successful appeal. We will also fully represent you in any hearings/tribunals.
Request the Appeal Package
Related pages for your continued reading.
Frequently Asked Questions
While you do not need a lawyer to apply for Irish Residence, seeking the advice of a qualified legal team such as Total Law can ensure you have the best chances of being approved. A professional immigration lawyer can also help you to put together your application package and minimise your chances of being rejected based on improper documentation. They can advise you on the type of documentary evidence you need to include, as well as monitor any timelines or current immigration rules and guidelines.
Most applicants for Irish Residency receive a decision within six to eight months. Depending on your circumstances it may take less or more time.
No. At the end of your five-year residency period, you can renew your Permanent Residence Permit at an immigration office. You do not need to re-apply. Once you have lived in Ireland for 8 years, you may be eligible for a Without Condition As To Time Endorsement, which will allow you to stay in Ireland on a Stamp 5 without an expiration date. If your passport expires, you will need to apply to have your Stamp 5 renewed.
You may also choose to apply for Irish citizenship if you meet the eligibility requirements for naturalisation, including maintaining continuous residence in Ireland legally for 5 out of the last 9 years.
No, Irish residency does not permit you to travel to the UK or other European countries as an Irish citizen. Your ability to travel between countries will depend on the passport you hold.