Ireland Internship Employment Permit
Foreign nationals who are full-time students in a college or university outside of the European Economic Area (EEA) may come to the Republic of Ireland to gain work experience in an internship under the Internship Employment Permit.
If you are a foreign student who is interested in applying for an Internship Employment permit, contact us today at (+353) 061 518 025 to find out how our expert immigration advisors can best help you.
What is an Internship Employment Permit (IEP)?
The Internship Employment permit is designed for foreign nationals who are full-time students and would like to enter into an internship program with an Irish employer. In order to secure an Internship visa, the intern must be a full-time student in a third-level institution outside of the European Economic Area (EEA).
The aim of this work permit is to provide foreign students with work experience in Ireland. This work experience must be a requirement of the student's course and be in an occupation that is on the Critical Skills Occupations List. Furthermore, the intern must be paid the national minimum wage and leave Ireland as soon as their permit expires.
Once acquired, an applicant can apply for an Irish visa, such as the Irish Internship visa if they are from a visa-required country.
"I'm very happy with the standard of training received on the OISC Level 1 course, i passed my exam. Thank you!"
"My application was approved and a huge weight has been lifted from our shoulders this year "
"We used this service for the spouse visa extension application to assure that all the information was valid and correct."
Who is eligible for an Internship Employment Permit?
Foreign students applying for employment permits related to their internship in Ireland must be full-time students in a college or university that is outside of the EEA. In addition, in order to be granted an internship work permit, the student must be able to prove that the internship is beneficial to their course of study.
When processing applications, the Department of Enterprise, Trade and Employment will assess each permit application to make sure each internship meets the following requirements:
The employer will pay the intern the National Minimum wage or higher
The internship is in an occupation or role on the Highly Skilled Eligible Occupations List
Non-EEA nationals must be able to prove that they will leave the Republic of Ireland after they have completed their internship
The student must provide evidence of any financial support granted to them by either the prospective employer or academic institution
The foreign national must have secured a job offer or internship that is approved by the university institution where the student is currently studying
What are the requirements for Irish employers?
Irish employers who would like to hire non-EEA nationals for an internship position will need to prove that they are genuine and legal employers who will adhere to Irish employment rights. In order for an employer to qualify as a sponsor for an IEP, the prospective employers must meet the following requirements:
Employers must be registered with the Revenue Commissioners and the Companies Registration Office/Registry of Friendly Societies (if applicable)
There must be a job offer or internship where the employee/intern is employed, salaried, and paid directly by the employer
The company's workforce is comprised of at least 50% EEA nationals
It should be noted that a Labour Market Needs Test will not be required in order to sponsor an employee for an Internship visa.
What is the application process for an IEP?
The first step in applying for an Intern visa is receiving and accepting an internship with a prospective employer in Ireland. After securing a job offer, applicants can either apply for an IEP or permission from the Atypical Working Scheme. All applications must be made at least 12 weeks before the start of employment and travel to Ireland. The visa application process can be started by either the applicant or the employer on behalf of the applicant.
The IEP can be applied for either a Long Stay (D route) or Short Stay (C route) which will depend on the internship and personal circumstances of the applicant. The IEP and other Irish employment visas can be made online on the Employment Permits Online System (EPOS).
After the application has been submitted and the associated fees paid, the application will then be processed in the order received. Applicants can check the status of their visa application online by going to the Online Status Update Enquiry webpage.
What is the Atypical Working Scheme?
Foreign nationals who are not from the EEA and who would like to work in Ireland will need to apply for the Atypical Working Scheme which allows for short-term work. This scheme is managed and administered by the Immigration Service Delivery Department (ISDD) and applicants can only apply for it from abroad. Non-EEA individuals who are looking to come to Ireland as paid or funded short-term interns will need to apply for this scheme.
What documents are needed for an IEP?
The following supporting documentation will be needed from the applicant when applying for an IEP. This may include but is not limited to the following:
Two colour passport-sized photographs not more than 6 months old (with name and visa reference number written on the back)
Your current passport (valid for at least 6 months after your intended departure from Ireland) and a full copy of all previous passports
A signed letter of application that includes the applicant's full contact details, their reason for wanting to come to Ireland, their intended stay duration and where they intend to stay, details about any family members who are currently in Ireland or in the EU, proof that they have the finances to pay for their stay in Ireland, and commitment that the applicant will observe the conditions of their visa.
Any evidence regarding the applicant's accommodation in Ireland (this can include hotel, hostel, rental bookings, or a letter from an Irish host stating that the applicant will be staying with them whilst in Ireland)
A current bank statement detailing transactions over the last 6 months
A letter from the applicant's course director detailing the course being studied and details regarding the student's progress in pursuit of their degree (how many years s/he has been at the school and how many years or terms the student has left to finish). This letter should also include details regarding the internship such as how it relates to the student's course of study, the duration of the internship, details regarding who is financing the cost of the internship along with any other expenses incurred by the student. Furthermore, the letter must also provide evidence showing how the host company or organisation is linked to the university.
A letter from the host company or organisation in Ireland detailing the nature and duration of the internship, details regarding who is financing the cost of the internships along with any other expenses incurred by the student whilst in Ireland, and evidence as to how the host company or organisation is linked to the university abroad.
Garda (Irish police) vetting or a police clearance certificate from your country of residence (only if the internship involves working with vulnerable individuals (such as children).
Medical or Travel Insurance. All individuals entering Ireland under an approved visa must have proof of medical or travel insurance upon arrival at an Irish port of entry (airport or seaport) and must present it to the Immigration Officer on request.
Evidence of ties to your home country (ex. payslips if you are employed, university documents if you are a student, proof of family ties back home such as proof of spouse and/or dependent children, proof of property in your home country, etc)
Any evidence you have regarding past immigration issues (if applicable)
Any evidence of past criminal convictions or pending criminal charges (if applicable)
What is the cost of an IEP?
The fees associated with an IEP may vary depending on the type of internship that the applicant is under. Individuals who only need to be in Ireland for a short time to complete their internship can apply for the Atypical Working Scheme, the cost of which is as follows:
The Long Stay D Visa: €60
The Short Stay C Visa: €60
Multiple Entry Visa: €100
Interns who need to stay longer than 3 months in Ireland will need to apply for an IEP, the cost of which is as follows:
IEP for six months or less: €500
IEP for a stay up to 12 months: €1,000
Students who can not afford the fees associated with the visa may apply for a fee waiver. However, it should be noted that that the employer or business who is applying for the visa can not accept any deductions in terms of fees if they are applying on the intern's behalf. If the application is refused, 90% of the visa fees will be refunded to the applicant.
Advice Package
Comprehensive immigration advice tailored to your circumstances and goals.
Application Package
Designed to make your visa application as smooth and stress-free as possible.

Fast Track Package
Premium application service that ensures your visa application is submitted to meet your deadline.
Appeal Package
Ensure you have the greatest chance of a successful appeal. We will represent you in any case.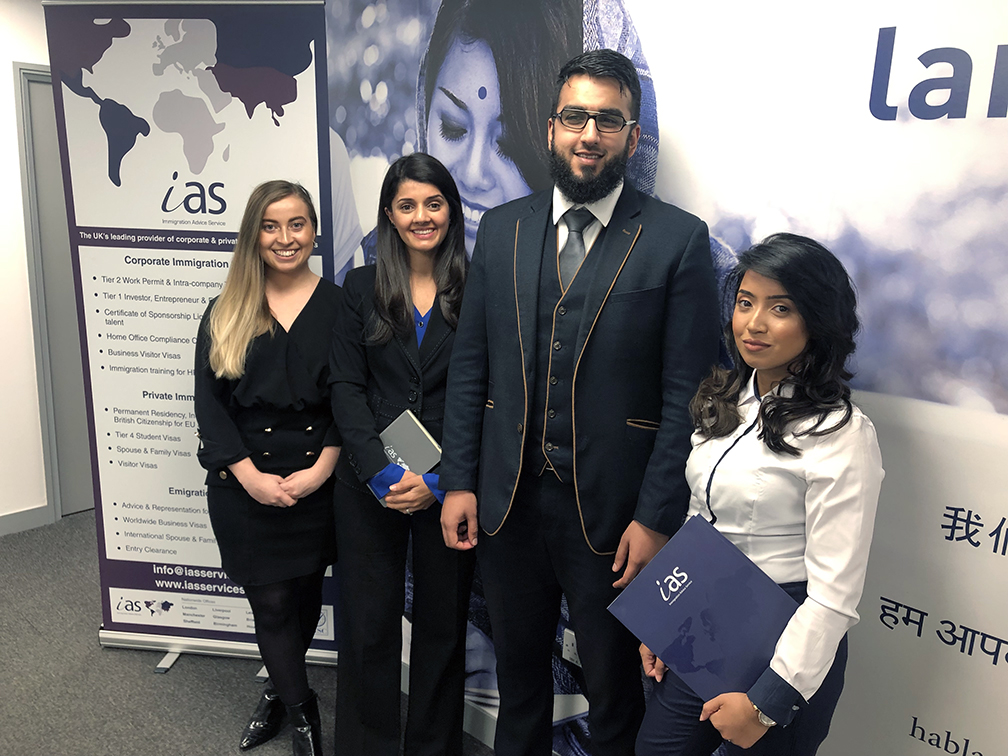 The Advice Package
During this untimed Advice Session with our professional immigration lawyers in London, you will receive our comprehensive advice, completely tailored to your needs and your situation.
Request the Advice Package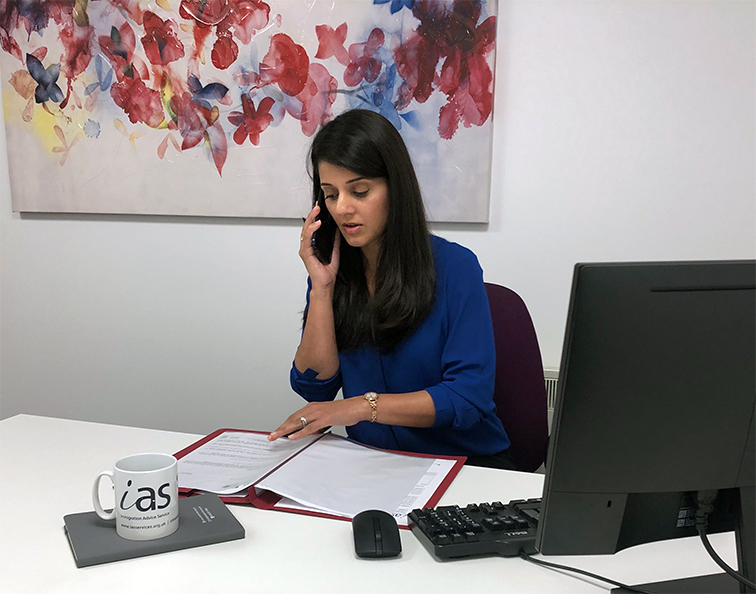 The Application Package
With our Application Package, your dedicated immigration lawyer will advise you on your application process and eligibility. Your caseworker will then complete and submit your forms to the Home Office on your behalf.
Request the Application Package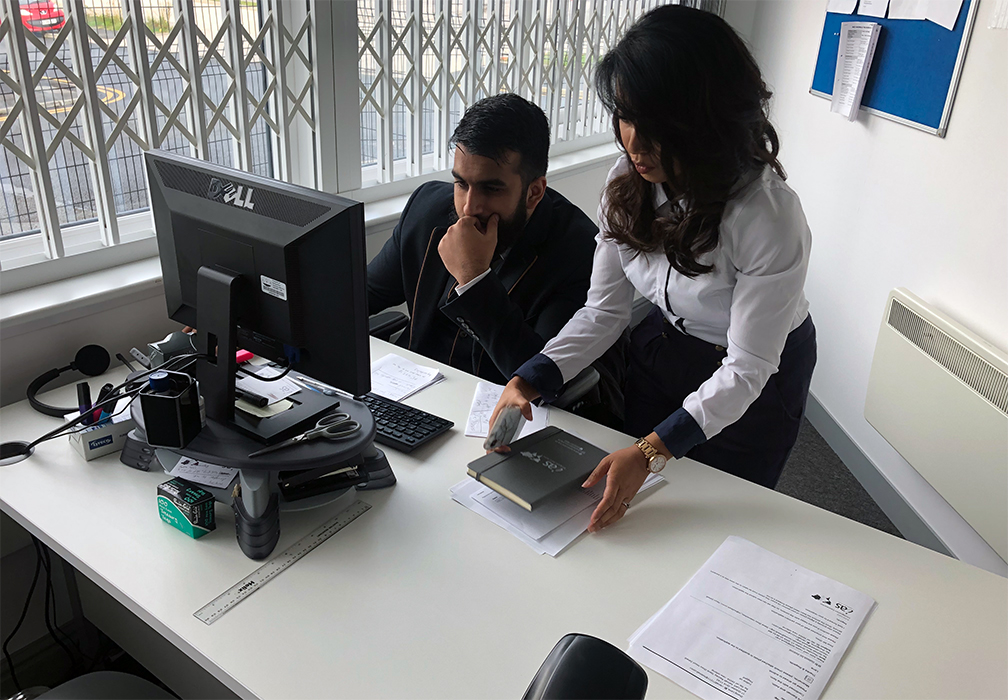 The Fast Track Package
Our Fast-Track Application Package is a premium service for those who need to submit their application in time with their deadlines. Your case will become a top priority for our lawyers and you will benefit from our highest-quality services.
Request the Fast Track Package
The Appeal Package
By choosing our Appeal Package, you can rely on our lawyers' legal knowledge and experience to ensure you have the highest chance of a successful appeal. We will also fully represent you in any hearings/tribunals.
Request the Appeal Package
Related pages for your continued reading.
Frequently Asked Questions
It is recommended that applicant submit their application for an Internship Employment Permit at least 12 weeks before their intended arrival in Ireland. Therefore, most applications will be processed within this amount of time as most employment permits in Ireland are processed within an average time of 13 weeks.
The Internship Employment Permit is valid for the specific length of the particular internship which can vary from months up to a maximum period of 12 months.
After the internship has finished and the permit has expired, the foreign national must leave Ireland at that time. The internship visa is non-renewable.
Since most internships are for short periods of time, family members are generally not allowed to accompany the intern to Ireland as dependents of their Internship Employment Permit. If family members wish to join the intern in Ireland, they will need to apply for another visa independently and separately from the intern.