Non-EEA Doctors Scheme
Qualified medical practitioners who are from a non-European Economic Area (EEA) country will first need to apply for an Atypical Working Scheme in order to come to Ireland to practice medicine.
If you are a qualified doctor looking to work in Ireland, call us for assistance with your application at (+353) 061 518 025. We are here to assist you in person, over the phone, or online.
How can non-EEA doctors work in Ireland?
Doctors providing Locum Services in the Hospital Sector or in the Primary Care Sector (General Practice) are eligible to work in Ireland under the Atypical Working Scheme (AWS). AWS allows foreign nationals who are from a country not in the European Economic Area (EEA) to come to Ireland for the purposes of short-term employment that is not covered by the Employment Permits Acts.
"I'm very happy with the standard of training received on the OISC Level 1 course, i passed my exam. Thank you!"
"My application was approved and a huge weight has been lifted from our shoulders this year "
"We used this service for the spouse visa extension application to assure that all the information was valid and correct."
Who is eligible to work under the Non-EEA Doctors Atypical Working Scheme?
International doctors who are not from an EU country will need to have secured permission for locum work before applying for the Atypical Working Scheme. All applications for permission must be made outside of Ireland and approved before entering the country. In addition, doctors will need to meet the following requirements:
The doctor intends to work in the Primary Care Health Sector (General Practice) or in a hospital
The doctor is registered with the Medical Council of Ireland
Locum work must not be undertaken in conjunction with an Employment Permit or a business permission/visa
The doctor is registered with only one agency
The Irish agency or host where the doctor is registered must possess a valid license from the Workplace Relations Commission (WRC) allowing them to engage in employment or recruitment work
The Irish agency or host where the doctor is registered must keep an up-to-date and detailed record of all the work undertaken by the doctor while in the country
Furthermore, if a doctor holds an Employment Permit, he or she may not apply to work as a locum doctor under the Atypical Working Scheme unless they have been outside Ireland for at least 6 months after the expiration of their initial permit.
What are the requirements for non-EEA physicians?
Non-EEA nationals who would like to work as doctors in Ireland's health service for a short-term basis under the AWS must meet the following requirements:
The doctor must have received an offer of employment from an Irish-based host body (for example an agency, out of hours service, or General Practitioner) prior to submitting an application
The doctor must leave Ireland on or prior to the expiration of their 6-month permission or apply for an Employment permit within their 6-month stay in Ireland
The individual's application must include all necessary supporting documentation complete with payment of the relevant fee
What is the application process for non-EEA doctors?
International doctors applying for permission from the Atypical Working Scheme must do so from the Online Application portal. All applications must be made, processed, and approved while the applicant is outside Ireland. Any AWS application made from within Ireland will not be accepted.
After the application form has been completed online, the applicant will then need to submit all required supporting documents, and pay the application fee. Application fees can be paid online by credit card when completing the online form.
If permission is granted, the non-EEA foreign nationals will be able to travel to Ireland.
What are the documents required for this Atypical Working Scheme?
International doctors from a non-EEA country who are applying for permission under the Atypical Working Scheme will need to submit the following documents:
A colour copy of your entire passport. This passport must be current and valid for at least the duration of the permission being sought
A signed letter of authorisation instructing that the legal representative or agency may act on your behalf (if a legal representative or agency is applying on your behalf)
Confirmation of the doctor's current registration with Irish Medical Council
A letter confirming the offer of employment from the Irish-based host body. This letter should include a job description, the doctor's weekly salary in Euros, the duration of the contract, and detailed information regarding the dates and locations of the proposed employment
Proof of application fee payment to the Department of Justice
Evidence of the dates and locations of employment in the State (if the doctor has previously worked in Ireland)
Evidence of compliance with tax obligations by the agency or the Primary Care employer and the applicant
How long can non-EEA physicians stay in Ireland under this scheme?
Non-EEA physicians applying for the AWS are granted permission to work as a doctor in Ireland for a 6 month period. It should be noted that only one 6 month stay will be granted for every 12 month period.
After 6 months, the doctor must either leave Ireland and reapply for the AWS after 6 months of the expiration of the initial AWS permission or apply for an Employment Permit. If applying for an Employment Permit, this must be done within the doctor's 6-month stay.
Can I use this visa to apply for specialist training?
In September of 2021, Minister for Health Stephen Donnelly created new specialist training schemes giving physicians from non-EEA countries opportunities to come to Ireland for specialist and other postgraduate training for career progression. These new schemes which are approved by the Irish Medical Organisation (IMO)should take effect in January 2022.
These new schemes will allow for non-EEA physicians to obtain a Stamp 4 visa if they have been working in the Irish health service for two years instead of five years in the old system. The Stamp 4 visa will allow doctors to apply for postgraduate training places and consultant posts.
For more information regarding who is eligible to register in the Trainee specialist division, visit the Irish Medical Council's website.
Advice Package
Comprehensive immigration advice tailored to your circumstances and goals.
Application Package
Designed to make your visa application as smooth and stress-free as possible.

Fast Track Package
Premium application service that ensures your visa application is submitted to meet your deadline.
Appeal Package
Ensure you have the greatest chance of a successful appeal. We will represent you in any case.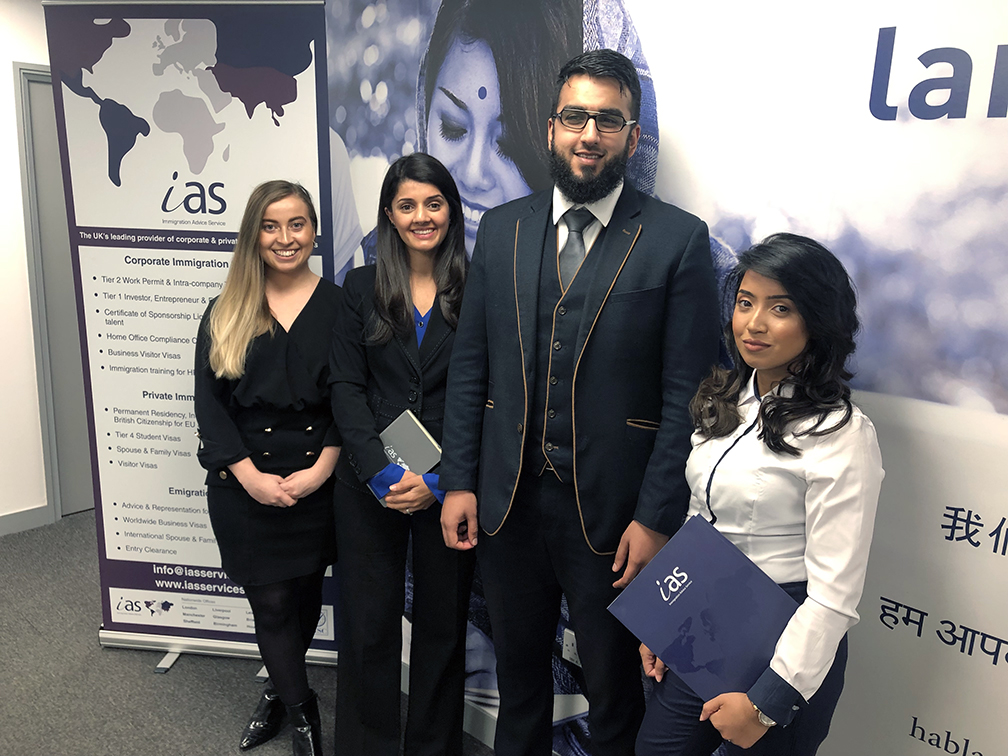 The Advice Package
During this untimed Advice Session with our professional immigration lawyers in London, you will receive our comprehensive advice, completely tailored to your needs and your situation.
Request the Advice Package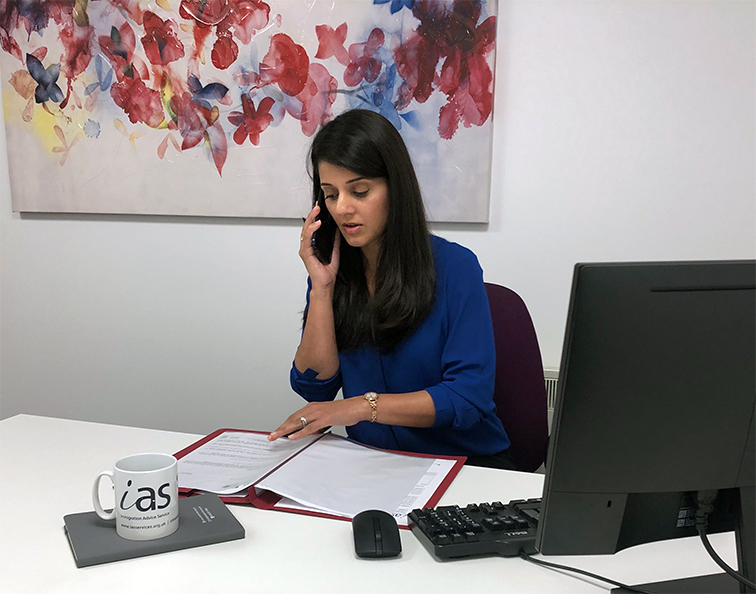 The Application Package
With our Application Package, your dedicated immigration lawyer will advise you on your application process and eligibility. Your caseworker will then complete and submit your forms to the Home Office on your behalf.
Request the Application Package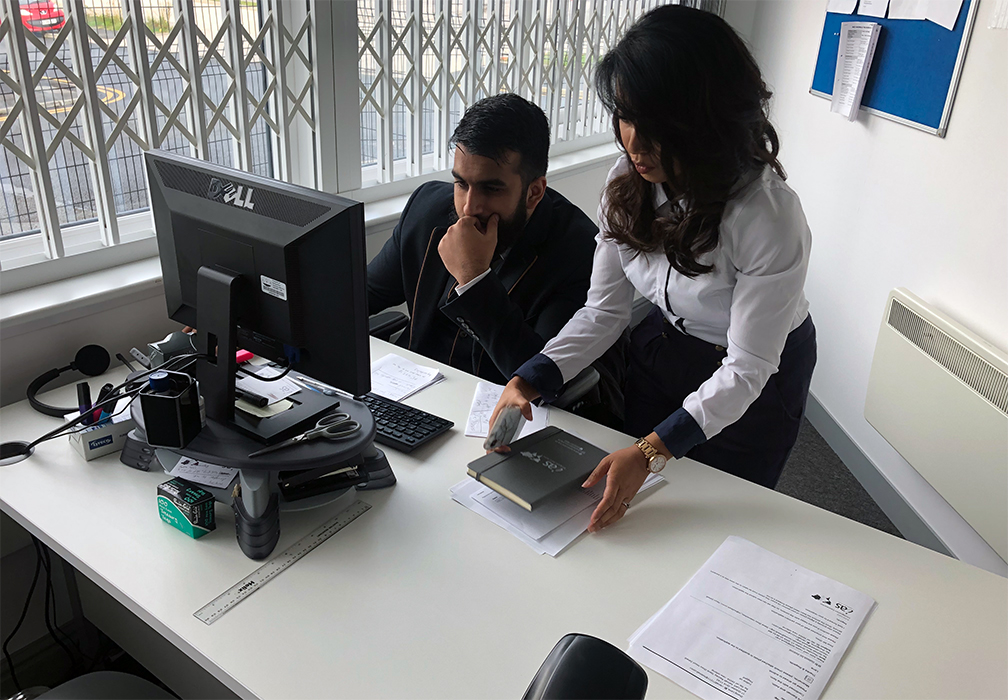 The Fast Track Package
Our Fast-Track Application Package is a premium service for those who need to submit their application in time with their deadlines. Your case will become a top priority for our lawyers and you will benefit from our highest-quality services.
Request the Fast Track Package
The Appeal Package
By choosing our Appeal Package, you can rely on our lawyers' legal knowledge and experience to ensure you have the highest chance of a successful appeal. We will also fully represent you in any hearings/tribunals.
Request the Appeal Package
Related pages for your continued reading.
Frequently Asked Questions
The normal AWS application will take a minimum of 20 working days to process once all of the required documents have been submitted. All applications will be processed in the order received and can not be expedited.
The application cost to apply for the Atypical Working Scheme as a doctor is €250. This payment can be made online through Electronic Funds Transfer and is non-refundable.
Our expert team of immigration experts keeps up-to-date with all the latest development in Irish immigration law, including the Atypical Working Scheme for non-EEA doctors. Our team can offer the same expert advice as an immigration lawyer.
If you need any legal advice or practical assistance with your plans to work in the Irish health system, give Total Law a call at (+353) 061 518 025. We are here to help you online, in person, or over the phone.