Irish Immigration Stamps
Non-EU and EEA nationals will receive a stamp on their passport when approved to enter Ireland. The different Ireland Immigration visa stamps have different allowed activities and duration of stay.
For assistance with entering Ireland with a visa or immigration permit, reach out to our immigration team. Call us on (+353) 061 518 025 today.
What are the Ireland Immigration Stamps?
The Irish Immigration Stamps serve as an indicator of how long an individual can stay in Ireland and what they are allowed to do while in the country.
If you are not a citizen of one of the European Union member states, Switzerland, or the European Economic Area countries, you will receive a stamp on your passport as a sign that you have been granted immigration permission to enter and stay in Ireland.
There are different Ireland immigration stamps; they are numbered from zero (0) to six (6). Each one has different conditions you must abide by and indications. Also, if you are looking to become an Irish citizen in the future, the time you spend on a stamp can contribute to the "reckonable residence" requirement.
For more information or advice, reach out to our Irish immigration experts by calling (+353) 061 518 025 or sending us an email at info@total.law.
"I'm very happy with the standard of training received on the OISC Level 1 course, i passed my exam. Thank you!"
"My application was approved and a huge weight has been lifted from our shoulders this year "
"We used this service for the spouse visa extension application to assure that all the information was valid and correct."
Stamp 0 Immigration Permission
If you are coming to Ireland to retire, visit an Irish university or college as an academic, live in Ireland as a person of Independent means, or as an elderly dependent relative of a non-EU/EEA or Swiss citizen, you may apply for the Stamp 0. A few other individuals may qualify.
The Irish Stamp 0 indicates the bearer has been granted permission to stay in Ireland for a temporary period and is subject to certain conditions.
The conditions include that the bearer must:
Be independent and fully financially self-sufficient

If you are dependent on a sponsor in Ireland, then the sponsor must be independent and be able to support you fully.

Not receive any benefits or use publicly funded services, such as public hospitals.
Have private medical insurance
Not work or engage in business, trade, or professions while in Ireland unless they receive a letter of permission from Immigration Service Delivery (ISD).
To get a Stamp 0, you must register at the local immigration office. Before you do that, you must apply to Unit 2 (Domestic Residence and Permissions Division) of the Immigration Service Delivery at Burgh Quay.
Stamp 1
The Irish Stamp 1 shows that you have been granted permission to work or do business in Ireland, subject to certain conditions.
You will receive Stamp 1 if the following applies:
You have an employment permit to work in Ireland
You are coming to operate a business
You have Working Holiday authorisation and are coming to work based on that
To obtain Stamp 1 permission, you must have a valid employment permit or a letter from the ISD that states you can work without an employment permit. If you are coming to Ireland to start a business or be self-employed, you must also get the letter from the ISD that states you are allowed to do so.
You cannot start working or enter employment unless you or your employer has acquired an employment permit for you or the letter of permission from ISD states you do not need an employment permit. The same applies to business, trade, or profession.
The time you are allowed to stay in the country will be indicated; you can renew your immigration permission and registration before it expires. Time spent in Ireland on Stamp 1 contributes to the reckonable residence requirement for Irish citizenship by naturalisation.
Immigration Conditions of Stamp 1A
The Stamp 1A permits immigrants to take full time, paid accountancy training with a company based in Ireland for a specified period, usually within four years. That means studying accountancy as a trainee or being employed as a trainee accountant. If you have this visa stamp, you cannot engage in any other business, trade or profession unless specified in your letter of permission.
Trainee accountants with a Stamp 1A permit are required to:
Have a third level degree qualification from a recognised education authority, internationally or in Ireland
Be fully registered with a relevant Accountancy Body before coming to Ireland
Complete their qualification in Ireland within four years
Take a reasonable number of exams and make reasonable academic progress for each year of the training

If trainees are to take two or more exams, they must pass at least two
Trainees must renew their Stamp 1A permission every year. When renewing, they must present an annual progression report confirming exams passed and experience gained in the prior 12 months. This report should be from their training supervisor.
Stamp 1G
Stamp 1G can be given to a graduate student who has finished studies in Ireland and wants to look for employment or the spouse, civil partner or de facto partner of a Critical Skills Employment Permit or a Researcher on a Hosting Agreement.
This visa stamp allows the holder to look for employment or take up a job without an employment permit, but it depends on the circumstances you were given the Stamp 1G.
If you are a graduate student, the Stamp 1G indicates that you:
Have finished your studies, and
Can look for employment under the Third Level Graduate Programme
The Irish immigration authorities only grant Stamp 1G for 12 months, except for those who have completed a master's degree programme. In that case, an additional 12 months may be provided.
You can work full time in employment with a Stamp 1G as a Graduate student, but you cannot run a business or be self-employed.
After your permission expires, you must find a job that requires an employment permit and then apply for one with the Department of Enterprise Trade and Employment.
For spouses or de-facto partners of a Critical Skills Employment Permit (CSEP) holder or Spouses/de-facto partners of Researchers in the state on Hosting Agreements, Stamp 1G indicates that they:
Can take up employment without obtaining an employment permit
Can take courses of study in Ireland
Cannot establish or run a business
Cannot be self-employed
You can renew your Stamp 1G every year. After five years, you may apply for a Stamp 4.
Like Stamp 1, the period spent on this visa stamp counts towards citizenship.
Stamp 2
If you are given Stamp 2 on your passport or Irish residence permit, you can study full time in English Language, Higher National Diploma, Undergraduate degree, Master's degree, PhD, and others, as long as the course is on the Interim List of Eligible Programmes (ILEP).
With Stamp 2, you:
Cannot receive benefits or use publicly funded services unless you are entitled through other means
Can work (casual employment) for a maximum of 20 hours per week during the school term
Can work for 40 hours per week during the holidays
Cannot engage in business or trade
Can study in Ireland for a maximum of 7 years
Must have an attendance of at least 85% during your time on the visa stamp
Must show progression each year in your course
Must be resident continuously in Ireland for the duration of your permission with only "reasonable" periods of absence for holidays, exceptional family circumstances or business/employment commitments
Must obey the laws of Ireland and not be involved in criminal activity
For every eligible course, but English Language (25 weeks course), you can extend until a maximum duration of 7 years, but if you are studying English, you can only do three courses of 25-week duration. If you want to stay longer, you can move to another course on the ILEP.
Ireland Visa Stamp 2A
Like Stamp 2, Stamp 2A provides permission to study full-time in Ireland. The difference is that Stamp 2A is for courses not on the official Interim List of Eligible Programmes (ILEP). This visa stamp is usually given to:
Those who are taking a semester abroad in an Irish university or college
Those who want to study in a private secondary school in Ireland
Spouses of some financially independent students in some circumstances.
With the Stamp 2A visa stamp, you must have private medical insurance and not access state funds or benefits. Also, you are not allowed to work, do business, trade or any profession in Ireland.
You can extend your immigration permission and registration before they expire, but your time in Ireland on this visa stamp does not count towards citizenship.
What Is a Stamp 3 Visa in Ireland?
A Stamp 3 visa indicates that you have permission to stay in Ireland as a:
Volunteer at a charity or non-profit organisation
Person joining their non-EEA spouse, civil partner or family member who is in Ireland on a work permit.
You cannot work or engage in business, trade, or profession unless the work falls under the volunteer or minister of religion areas. However, you could obtain a work permit from the Department of Enterprise Trade and Employment.
The time you spend in Ireland with a visa Stamp 3 counts as reckonable residence, which will help when applying for Irish citizenship.
For assistance or advice on any visa stamp matters, reach out to our expert Ireland immigration consultants through our phone number – (+353) 061 518 025 – or live chat.
Irish Stamp 4 Benefits
Stamp 4 is one of the most researched immigration stamps due to its benefits, which include:
Access to state funds and services
Permission to establish and operate a business
It is reckonable residence when applying for Ireland citizenship
Permission to work (employment) without being required to hold an employment permit
With a Stamp 4, you can work in a profession, subject to conditions the professional and other bodies have placed on that occupation. You may be given a stamp 4 after you have obtained permission to work in Ireland:
As a researcher with a valid hosting agreement
With an employment permit
The approved validity period depends on which category you fall in; researchers with hosting agreement permission and critical skills employment permit holders usually get a maximum of 2 years while employment permit holders get five years.
You don't need to get a work-related permit to be given the Stamp 4; you may receive this visa stamp if you have been approved to enter Ireland to:
Be a convention or programme refugee
Be in Ireland on subsidiary protection
Join a family member who is recognised as a refugee or has been granted subsidiary protection
Stay in Ireland for long-term residence with an Irish Permanent Residence Permit
Remain with your minor child who is an Irish citizen
Stay in Ireland as a beneficiary or spouse of a beneficiary of the Investor and Entrepreneur Programme
Passport Stamp 4D
Stamp 4D was created as a result of Brexit. It covers non-EEA family members of UK citizens (sponsors) seeking to reside in Ireland. The eligible family members are:
Spouse, civil partner or de-facto partner
Dependent child of the sponsor, spouse, civil partner or de-facto partner who reached 18 or is above 18 as at the time of application
The UK citizen must sponsor an application for permission for the eligible family member to reside with them in Ireland. When considering the application, the immigration authorities will consider:
The conduct of the sponsor
The ability of the sponsor to financially support the family member
Genuineness of the relationship and closeness between the sponsor and immigrant
Immigration history of the non-EEA national
To get the Stamp 4D, you must have already been approved for a Long-Stay family visa if you are from one of the visa-required countries. If you are from a non-visa required country, you must apply for preclearance to obtain a letter of approval before travelling to Ireland.
Initial permission is usually for 12 months and may be renewed for a further two or three year period.
If the holder of the Stamp 4D permit is not a dependent child (that is, spouse or partner), they can seek a job or take employment without having to obtain an employment permit.
Stamp 5 Permission
Stamp 5 is usually given to those who have completed eight (8) years as legal residents in Ireland.
Stamp 5 indicates that you are permitted to stay in Ireland 'Without Condition As To Time' (WCATT) or change to conditions. Since they can remain in Ireland without limits to the time they can stay, their Stamp 5 is valid until their passport expires.
Time spent on visa Stamp 5 counts as reckonable residence for citizenship application.
You must meet some requirements to obtain Stamp 5, including the 96-months legal residence requirement on other eligible stamps. If you wish to apply for Stamp 5, our Irish immigration experts can assist. Call us on (+353) 061 518 025.
Stamp 6
Naturalised Irish citizens who have dual citizenship are those with a Stamp 6. This is also referred to as Remain in Ireland 'Without Condition'.
Stamp 6 would be placed in your non-Irish passport after applying for permission to remain in Ireland 'Without Condition'.
With this passport stamp, you can enter and leave Ireland while enjoying the benefits of Irish citizenship.
For assistance with obtaining Irish citizenship or dual nationality, reach out to our immigration experts by calling (+353) 061 518 025 or contacting us online.
How do I get an Irish immigration stamp?
You can get any stamp within the Stamp 1 to 4 range, 0, 5, or 6 after you have registered your stay of over 90 days with immigration officials at a registration office. Immigrants who want to stay in Ireland for more than 90 days must register for immigration permission, regardless of if they are from a visa-required or non-visa-required country.
If the application is successful, an immigration officer will stamp your passport to indicate the type of permission you are granted, what you are allowed to do or not do, and how long you can stay in the country.
Due to how complex the Irish immigration system is, it can seem daunting to go through the visa application then the Stamp process on your own. Our team can help you through the process. Call (+353) 061 518 025 to discuss.
Irish Immigration Stamps at a Glance
| | | |
| --- | --- | --- |
| STAMP | ELIGIBLE INDIVIDUALS | CONDITIONS |
| Stamp 0 | Retirees, academics, dependents, visitors | Financial self-sufficiency, private medical insurance, no work or benefits |
| Stamp 1 | Workers, business operators | Employment permit or permission from ISD |
| Stamp 1A | Trainee accountants | Relevant degree, registration with Accountancy Body, progress reports |
| Stamp 1G | Graduate students, spouses/partners of a Critical Skills Employment Permit holder or a Researcher on a Hosting Agreement | Completed studies, job search, no business establishment |
| Stamp 2 | Full-time students | Enrolled on courses on the Interim List of Eligible Programmes (ILEP), limited work hours |
| Stamp 2A | Students (semester abroad, non-eligible courses),  dependents of student | Private medical insurance, no work or business engagement |
| Stamp 3 | Volunteers, ministers of religion, family members of work permit holders | Limited work unless volunteering or religious activity |
| Stamp 4 | Long-term residents, UK citizen family members | Employment permit or agreement, financial support |
| Stamp 4D | Non-EEA family members of UK citizens | Sponsorship, relationship genuineness, financial support |
| Stamp 5 | Legal residents for 8 years | 'Without Condition As To Time' (WCATT) |
| Stamp 6 | Naturalised Irish citizens with dual citizenship | 'Without Condition' permission |
How Can Total Law Help With the Irish Immigration Stamps?
Ireland has different immigration permits and conditions; their varying requirements, immigration rules and processes make it challenging to navigate the system. At Total Law, we are committed to helping our clients obtain Irish visas and immigration permissions. Our team of experts are qualified to give you the same advice as an immigration lawyer.
If you decide to use our services, you will get a dedicated Irish immigration expert to deal with your case. We will assess your eligibility for your preferred immigration route and advise you on other routes if you are not eligible. If you qualify, we will assist you in ensuring you obtain or extend your immigration permission/visa stamp. Also, we will ensure you provide all relevant and accurate documents to support the application.
Contact us today at (+353) 061 518 025 to get started.
Advice Package
Comprehensive immigration advice tailored to your circumstances and goals.
Application Package
Designed to make your visa application as smooth and stress-free as possible.

Fast Track Package
Premium application service that ensures your visa application is submitted to meet your deadline.
Appeal Package
Ensure you have the greatest chance of a successful appeal. We will represent you in any case.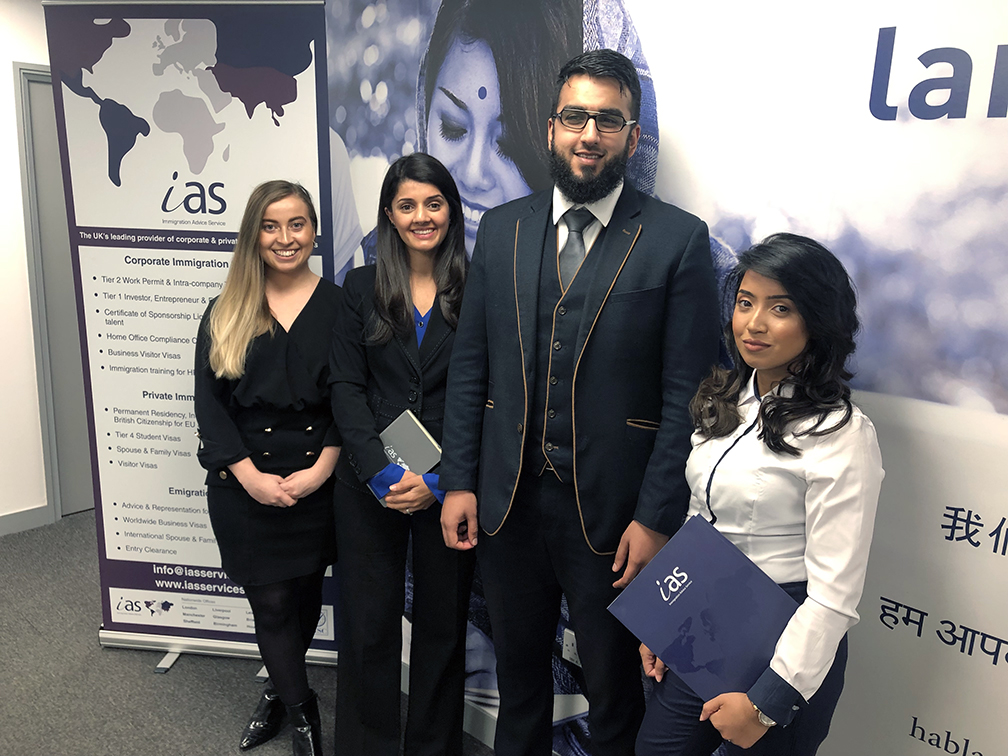 The Advice Package
During this untimed Advice Session with our professional immigration lawyers in London, you will receive our comprehensive advice, completely tailored to your needs and your situation.
Request the Advice Package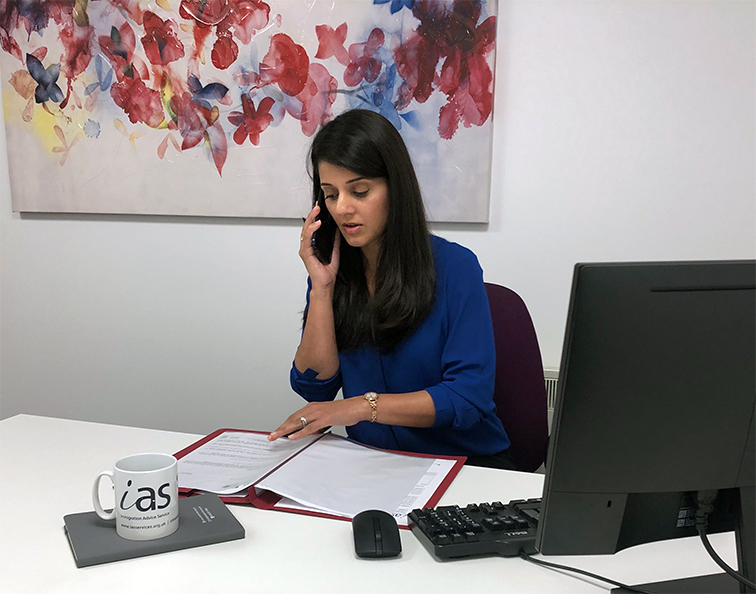 The Application Package
With our Application Package, your dedicated immigration lawyer will advise you on your application process and eligibility. Your caseworker will then complete and submit your forms to the Home Office on your behalf.
Request the Application Package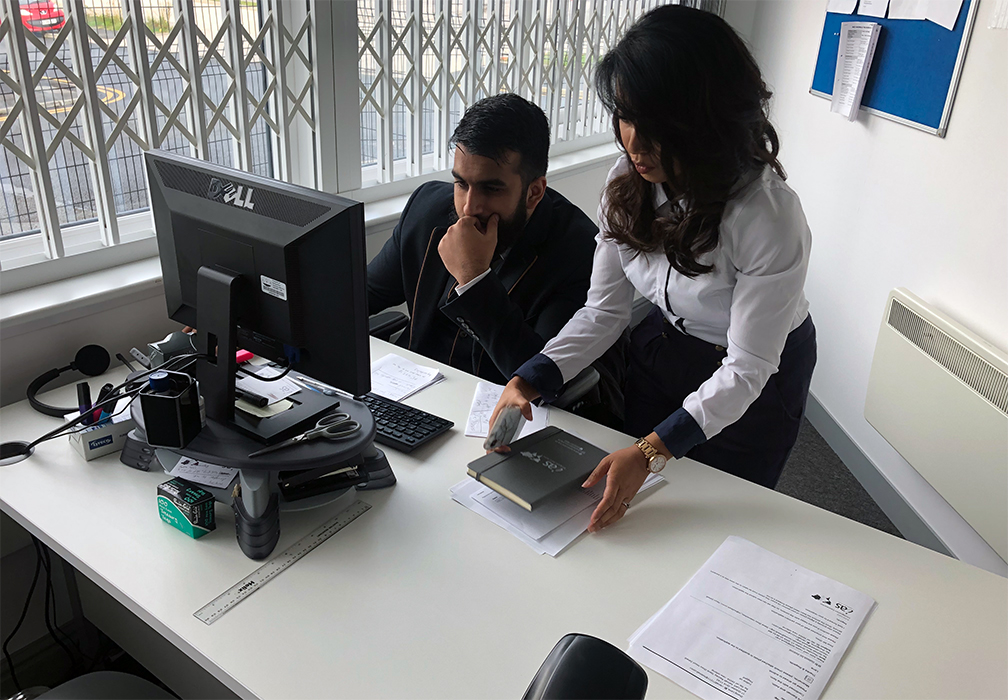 The Fast Track Package
Our Fast-Track Application Package is a premium service for those who need to submit their application in time with their deadlines. Your case will become a top priority for our lawyers and you will benefit from our highest-quality services.
Request the Fast Track Package
The Appeal Package
By choosing our Appeal Package, you can rely on our lawyers' legal knowledge and experience to ensure you have the highest chance of a successful appeal. We will also fully represent you in any hearings/tribunals.
Request the Appeal Package
Related pages for your continued reading.
Frequently Asked Questions
Stamp 4S applied to non-EEA citizens who have lived in Ireland as students with limited right to work and were lawful for at least two years. The scheme ended in January 2019. While it was in use, it permitted the holders to remain in Ireland with the right to work for two years and the possibility of extending their stay for another year.
Dependents weren't allowed on the Stamp 4S. Holders were to make every effort to be lawful and gain employment when they received their visa stamp 4S. Also, they were expected to have acquired the minimum English language skills set out in the Scheme notice at the end of the approved two years of stay.
Reckonable residence refers to the time in Ireland that counts towards eligibility for citizenship by naturalisation.
The total time when applying through naturalisation is 1825 days or at least five years within eight years of living in Ireland. If you are applying as a spouse or civil partner of an Irish citizen, reckonable residence is 1095 days or at least three years within five years of living in Ireland.
When applying for citizenship, you must prove you spent that time in Ireland through your visa stamps. Not all stamps count. Those that count include:
Stamp 1
Stamp 1G (if you are the spouse/civil partner/de facto partner)
Stamp 3
Stamp 4
Stamp 5
If you held Stamp 1G as a graduate student, your time doesn't count. Also, the time you spent in Ireland with stamp 0, Stamp 1A, Stamp 2, or Stamp 2A does not count towards reckonable residence.