Irish Citizenship Application
If you have been living in Ireland for a few years and you want to settle there, you might be eligible to apply for an Irish Citizenship Application. Our consultants are here to help you submit your application.
To receive assistance with applying for Irish Citizenship, call Total Law on +353 061 518 025.
How can I obtain Irish Citizenship?
The most straightforward path toward Irish Citizenship is to become an Irish citizen by birth. You might be eligible for this route if you or your parents were born in Ireland, or if you were adopted there.
It is also possible to get Irish Citizenship through descent if neither of your parents was born in Ireland but one of your grandparents was.
Then, foreign citizens who do not have Irish parents or grandparents can also become Irish citizens through naturalisation. You can venture down this route after having lived in Ireland for at least 5 years of reckonable residence. If you get married to an Irish citizen, you might be able to apply for Irish Citizenship after living in Ireland for 3 years.
Our lawyers can assess your circumstances and tell you which route toward Irish Citizenship you are eligible for.
"I'm very happy with the standard of training received on the OISC Level 1 course, i passed my exam. Thank you!"
"My application was approved and a huge weight has been lifted from our shoulders this year "
"We used this service for the spouse visa extension application to assure that all the information was valid and correct."
How can I become an Irish citizen by naturalisation?
If you do not have any family members in Ireland but you want to become an Irish citizen, you can apply for naturalisation. To be able to do that, however, you have to meet the following requirements:
You have been living in Ireland for at least 5 years (unless you are married to an Irish citizen, then for at least 3 years)
Right before submitting your citizenship application, you lived in Ireland for 12 months continuously
You are at least 18 years old (unless you are married to an Irish citizen, then you can apply earlier)
You are of good character
You intend to live in Ireland after you become a citizen
You agree to make a declaration of loyalty to Ireland during the Irish citizenship ceremony.
You live with your spouse (if you are married to an Irish citizen).
During the application process, you have to submit documents confirming that you meet these requirements. The exact documents you need to submit depend on your individual situation.
What counts as reckonable residence in Ireland?
To be able to submit your Irish Citizenship Application, you must have lived in Ireland for a certain period of time. Typically, you have to have lived in the country for at least 5 years. This requirement is shortened to 3 years if you are married to an Irish citizen. This rule is known as reckonable residence.
What you have to be aware of is the fact that not all your visits to Ireland count towards you becoming eligible for Irish citizenship. For example, if you have previously been to Ireland on a Tourist or Student Visa, the time you spent in Ireland on it will not be taken into consideration when calculating your reckonable residence.
Examples of what counts as reckonable residence in Ireland include:
The time you spent in Ireland on an employment permit
The time you spent in Ireland on Stamp 4 or Stamp 5
The time you spent in Ireland as a partner of a Critical Skills Employment Permit holder.
Things are different when you are a citizen of an EU/EEA country, or a citizen of Switzerland, however. Then, you do not have to calculate your reckonable residence as all periods you spent in Ireland count towards naturalisation.
What is the application process for Irish Citizenship?
Once you determine that you meet the eligibility requirements for Irish Citizenship, you can start the application process. The first step is to fill in an application form which you can find on the website of the Immigration Service Delivery. Make sure to answer all the questions and provide details of 3 individuals who can act as referees for you.
After you complete the form, you have to start gathering supporting documents. If they were issued in a language that is not English, you have to have them translated by a professional translator.
When you have the online form and your portfolio of evidence ready, the next step is to make a statutory declaration in which you swear that the information you provide is true. The statutory declaration has to be witnessed by a solicitor, a notary public, a peace commissioner, or a commissioner for oaths.
Finally, you must pay the application fee of €175. Keep in mind that it can only be done by banker's draft to the Secretary General, Department of Justice.
When you complete all these steps, you can send your application and documents for processing. On average, applications for naturalisation are processed within 12 months but the waiting time can be longer if Immigration Service Delivery requests additional evidence or clarification of certain information.
How can I obtain an Irish Passport after naturalisation?
If your Irish Citizenship Application is successful, you will be able to apply for an Irish Passport. To obtain it, you will have to prove your Irish citizenship by providing your naturalisation certificate. Additional documents you have to prepare include:
Official proof of identity with a photograph such as your driver's license or national ID from your home country
4 current photographs of yourself
Recent bank statements and utility bills.
Once you submit the documents and pay the application fee, your application will be processed within 40 working days. If your case is complex, however, the processing might take longer.
Once your documents are verified and your Irish Passport Application is approved, you will receive an Irish Passport valid for 10 years.
How can Total Law help?
At Total Law, our lawyers have helped many people submit their Irish Citizenship Applications.
Going through the application process alone can be stressful and complex as there are many requirements that need to be met. Our team can help you understand what they are and can determine whether you meet them. They can also assist you with calculating your reckonable residence in Ireland.
One of our qualified experts can also write a Letter of Representation for you to strengthen your case. Moreover, if you ever have any questions or doubts, they will be around to offer expert legal advice the same as an immigration lawyer.
Call us today on +353 061 518 025 to find out more about how Total Law can help.
Advice Package
Comprehensive immigration advice tailored to your circumstances and goals.
Application Package
Designed to make your visa application as smooth and stress-free as possible.

Fast Track Package
Premium application service that ensures your visa application is submitted to meet your deadline.
Appeal Package
Ensure you have the greatest chance of a successful appeal. We will represent you in any case.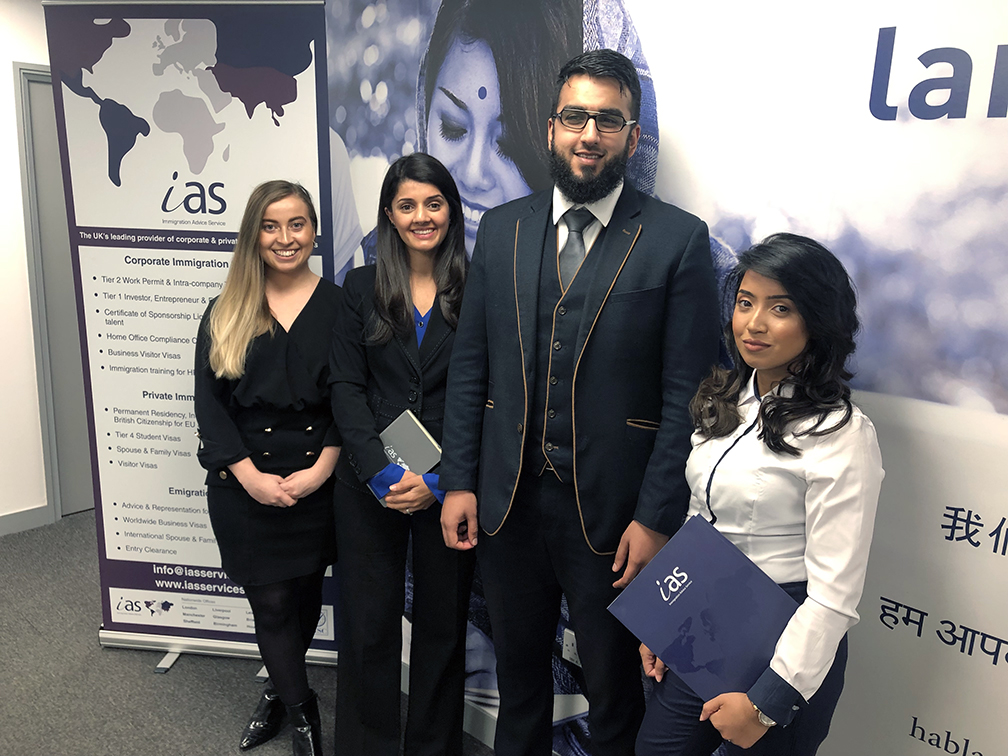 The Advice Package
During this untimed Advice Session with our professional immigration lawyers in London, you will receive our comprehensive advice, completely tailored to your needs and your situation.
Request the Advice Package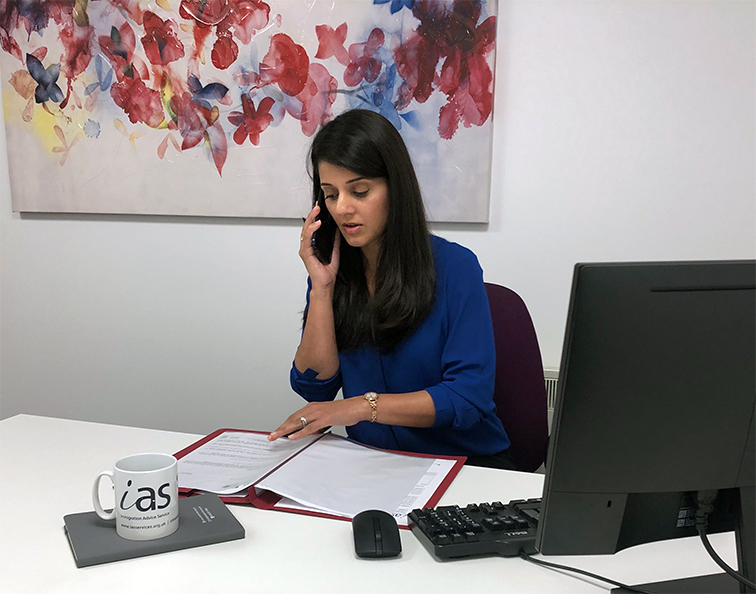 The Application Package
With our Application Package, your dedicated immigration lawyer will advise you on your application process and eligibility. Your caseworker will then complete and submit your forms to the Home Office on your behalf.
Request the Application Package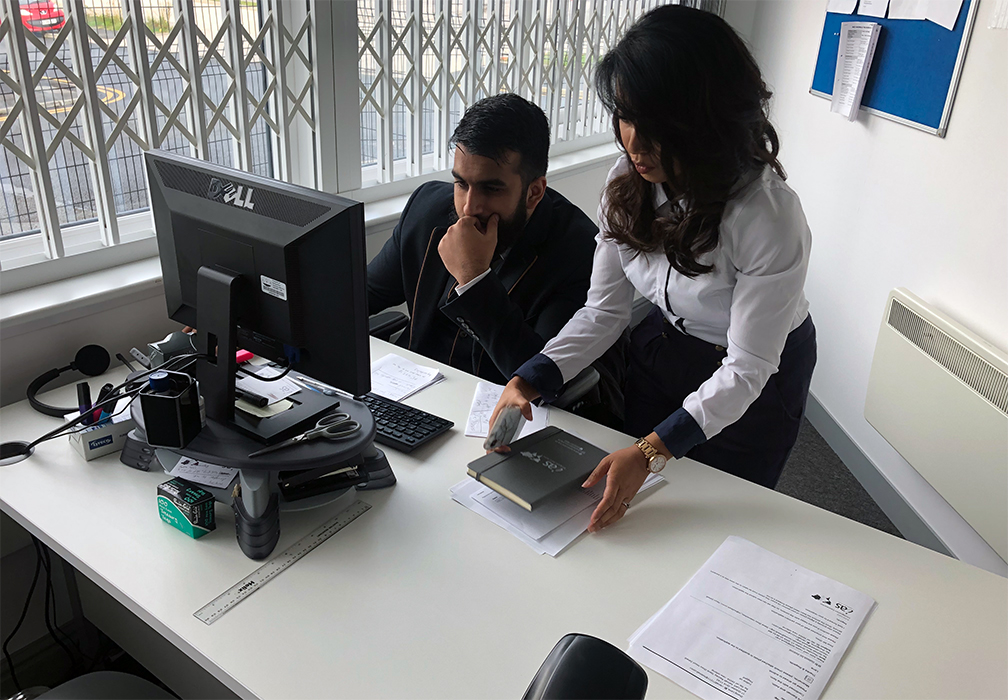 The Fast Track Package
Our Fast-Track Application Package is a premium service for those who need to submit their application in time with their deadlines. Your case will become a top priority for our lawyers and you will benefit from our highest-quality services.
Request the Fast Track Package
The Appeal Package
By choosing our Appeal Package, you can rely on our lawyers' legal knowledge and experience to ensure you have the highest chance of a successful appeal. We will also fully represent you in any hearings/tribunals.
Request the Appeal Package
Related pages for your continued reading.
Frequently Asked Questions
One of the requirements for Irish citizenship by naturalisation is to be of good character. While there is no specific definition explaining what that means, you have to provide information about your criminal record, any offences you committed, or any pending investigations or criminal cases. If you have previously been convicted of having committed serious crimes, you will have to explain the circumstances surrounding the event. You must also express your commitment to respecting Irish law after you become a citizen.
To be able to proceed with your Irish Citizenship Application, you have to pay a non-refundable fee of €175. Additionally, if your application is approved, you have to pay for your Certificate of Naturalisation. Depending on your circumstances, you will have to pay one of the following fees:
€950 if you are an adult applicant
€200 if you are a minor applicant
€200 if you are an applicant who is a widow, widower, or surviving partner of an Irish citizen.
If you are living in Ireland with refugee status, you are exempt from paying the fee for the Certificate of Naturalisation.
If you successfully apply for Irish Citizenship, you have the right to apply for an Irish passport. To be able to obtain it, you have to provide proof of your Irish citizenship. If you do so, your application will most likely be accepted. Nevertheless, if you fail to submit sufficient evidence that proves your Irish citizenship, your application can be denied.
Other reasons why you might be denied an Irish passport despite successfully applying for Irish Citizenship include:
Not paying the processing fee
Uploading old or low-resolution photographs of yourself
Providing misleading information.
If your application for an Irish Passport is denied, you will receive a message explaining the reasons for the decision.
The citizenship ceremony is the last step of the application process for your Irish passport. During the ceremony you will take an oath of loyalty to Ireland and you will receive your certificate of naturalisation. After that, you will officially become an Irish citizen. The ceremony is usually held within a few weeks of you finding out that your Irish Citizenship Application was accepted.