Ireland Student Visa Extension
For many international students, the initial Student Visa granted for Ireland is often limited to three months. Given the length of most academic programmes, which typically span much longer, students inevitably need to apply for a Student Visa Extension.
Our team at Total Law is just a call away, ready to guide you through each step. Whether you have queries about the Student Visa application process or need assistance with your Ireland Student Visa extension, our experts can provide the required guidance. Reach out to us at +353 061 518 025.
Application for Student Visa Extension in Ireland
An Ireland Student Visa extension becomes necessary when your study extends beyond the visa validity. Continuing undergraduate and postgraduate students who wish to renew their Student Visa in Ireland must provide the following:
The biometric page of your current valid passport. This is the page that contains your photo, birth date, and passport number
The front and back of your current Ireland Residence Permit (IRP) card
Evidence of registration on a full-time course in a higher education institution
Exam results from the previous semester
Evidence of university fee payment
Evidence of scholarship funding where applicable
Proof of private medical insurance, which must cover accident and medical conditions, including hospital stay for the period you will stay in Ireland
"I'm very happy with the standard of training received on the OISC Level 1 course, i passed my exam. Thank you!"
"My application was approved and a huge weight has been lifted from our shoulders this year "
"We used this service for the spouse visa extension application to assure that all the information was valid and correct."
Rates for Student Visa Application and Extension
When applying for a Student Visa or a visa extension in Ireland, there are several fees you need to consider. Please note these fees may vary and are subject to change, so it's important to check to keep abreast with the recent information available through the Irish Naturalisation and Immigration Service (INIS) or consult Total Law for expert advice. Reach out to us at +353 061 518 025
Visa Application Fees: The standard non-refundable fee for a single-entry visa is €60, and for multiple entries, it's €100. However, students from certain countries might be exempted from this fee.
GNIB Registration: Students staying in Ireland for more than 90 days must register with the Garda National Immigration Bureau (GNIB) once they arrive in Ireland. There is a charge of €300 for this registration, which must be paid each time you register and renew your permission to stay.
Step-by-Step Process of Visa Extension/Renewal
Applying for a Student Visa Extension must be done within Ireland and should be done at least 30 days before your current permission expires.
The following steps are critical in renewing your Student Visa.
Create an account at the Irish Immigration website.
Ensure all the required documents mentioned above are in digital form.
Log in to your account and start your application process.
Upload the digital copy documents.
Pay the fee of € 300 if applicable.
Submit your application for review by the immigration department. You will receive an email containing the application number and payment receipt. These details are used every time you wish to contact the immigration department.
Total Law can help you with this process. Reach out to us at +353 061 518 025 for support at any stage of your application.
Student Visa Extension Processing Time in Ireland
The processing time for a Student Visa extension in Ireland can vary significantly depending on the time of the year, the volume of applications and the specifics of your case. However, as a general guideline, the Irish Naturalisation and Immigration Service (INIS) suggests allowing at least 8 weeks for your application to be processed once it has been received.
If the Visa extension is granted, you will receive an email with your new IRP card. If the application is unsuccessful, an email will be sent explaining why and the money you paid will be returned.
Total Law can help if your Student Visa Extension is rejected and provide support to reapply or appeal the decision.
Is it Possible to Extend a Student Visa More Than Once in Ireland?
Yes, extending a Student Visa in Ireland for more than one time is possible, subject to certain conditions. The Irish immigration authorities permit students to stay in the country for a maximum of seven years to complete their studies. This includes the duration of all Student Visas issued, including extensions.
The extension is typically given yearly and is contingent on several factors, including your course of study, academic progress, attendance, and ability to support yourself financially without relying on public funds or casual employment.
To apply for an extension, you must demonstrate that you are progressing academically. This usually involves providing exam results or letters from your institution showing that you've passed exams and are continuing to the next level of your course.
The Student Visa extension you can receive in Ireland depends on your academic level according to the National Framework of Qualifications (NFQ).
For those studying up to NFQ Level 8, the residence permit can be extended annually for up to 7 years.
Meanwhile, the residence permit can be renewed every two years for students undertaking studies at NFQ Level 9 or higher, with a total cap of 8 years.
A brief overview of the Ireland NFQ level are:
NFQ Level 7: This is an Ordinary Bachelor Degree, typically completed in 3 years.
NFQ Level 8: This level includes an Honours Bachelor Degree, usually taken over 3-4 years, and a Higher Diploma that can be completed in a year.
NFQ Level 9: This encompasses a Postgraduate Diploma, which takes about a year, and a Master's Degree that could be completed in 1-2 years.
NFQ Level 10: This corresponds to a Doctoral Degree, which takes roughly around 4 years to complete.
Can I Extend My Student Visa if I am Studying Part-time in Ireland?
No, Student Visa extensions are typically granted to those pursuing full-time courses. It is required that a course be full-time (lasting an academic year) and a language course involve a minimum of 15 hours of study time per week.
Part-time students may face challenges in extending their Student Visas, as part-time language courses or those studying remotely generally do not meet the Student Visa issuance or renewal criteria.
Permission to Remain in Ireland After Studies
After completing your studies as an international student, you may wish to remain in Ireland. The Third Level Graduate scheme offers non-EEA students who have completed a degree at level 8 or above the chance to stay in Ireland to further higher education courses, seek employment, or apply for an Irish residence permit/work permit.
To be eligible, you need to have:
A valid passport
An up-to-date immigration registration card
Evidence of private medical insurance
Evidence of award completion from the college or university.
The duration of this permission depends on your level of study, ranging from 12 months for bachelor's degree graduates to 24 months for those with a doctoral degree.
Can I Extend My Visa if I Fail My Exams and Retake Them?
Yes, If uncontrollable events, like health issues validated by medical documents or accidents, prevent you from attending your examinations, it's possible that you could be granted an extension on your permission for an additional four months, enabling you to resit the exams.
If your exam scores were marginally below the passing threshold, or if you've successfully completed most of your other modules, your case will also be taken into consideration. However, please note that extensions are not offered for redoing an entire academic year's curriculum.
At Total Law, we understand the challenges of interpreting immigration laws and procedures. We pride ourselves on our expertise in advising on visa-related matters, and we are well-equipped to provide you with the guidance and assistance you need to make your study-abroad journey as smooth as possible. From initial visa applications to extensions and renewals, we're here to help.
Our team at Total Law is just a call away, ready to guide you through each step. Whether you have queries about the Student Visa application process or need assistance with your Ireland Student Visa extension, our experts can provide the required guidance. Reach out to us at +353 061 518 025. Remember, at Total Law, we're committed to helping you confidently and easily navigate your path to studying in Ireland
Advice Package
Comprehensive immigration advice tailored to your circumstances and goals.
Application Package
Designed to make your visa application as smooth and stress-free as possible.

Fast Track Package
Premium application service that ensures your visa application is submitted to meet your deadline.
Appeal Package
Ensure you have the greatest chance of a successful appeal. We will represent you in any case.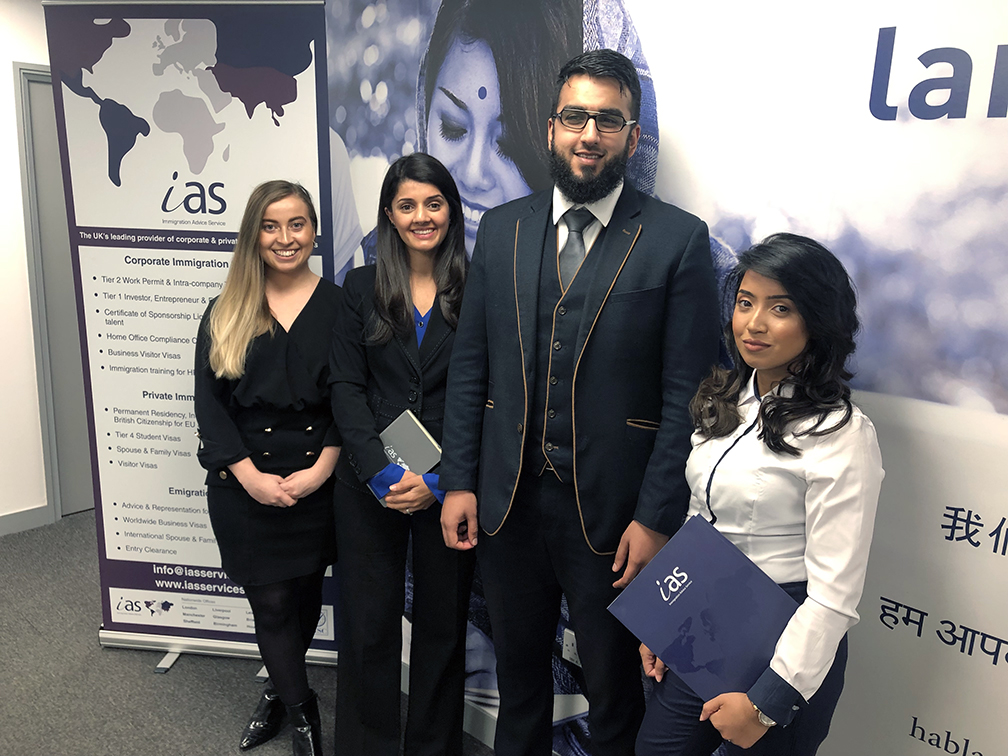 The Advice Package
During this untimed Advice Session with our professional immigration lawyers in London, you will receive our comprehensive advice, completely tailored to your needs and your situation.
Request the Advice Package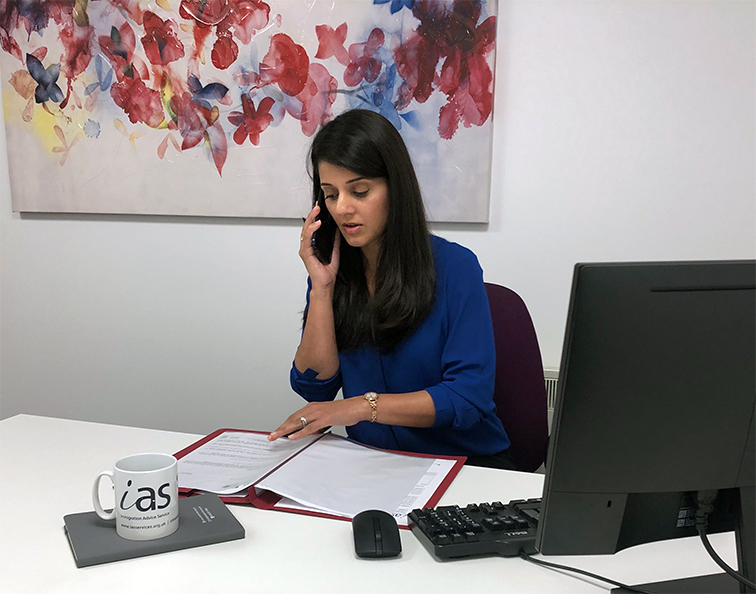 The Application Package
With our Application Package, your dedicated immigration lawyer will advise you on your application process and eligibility. Your caseworker will then complete and submit your forms to the Home Office on your behalf.
Request the Application Package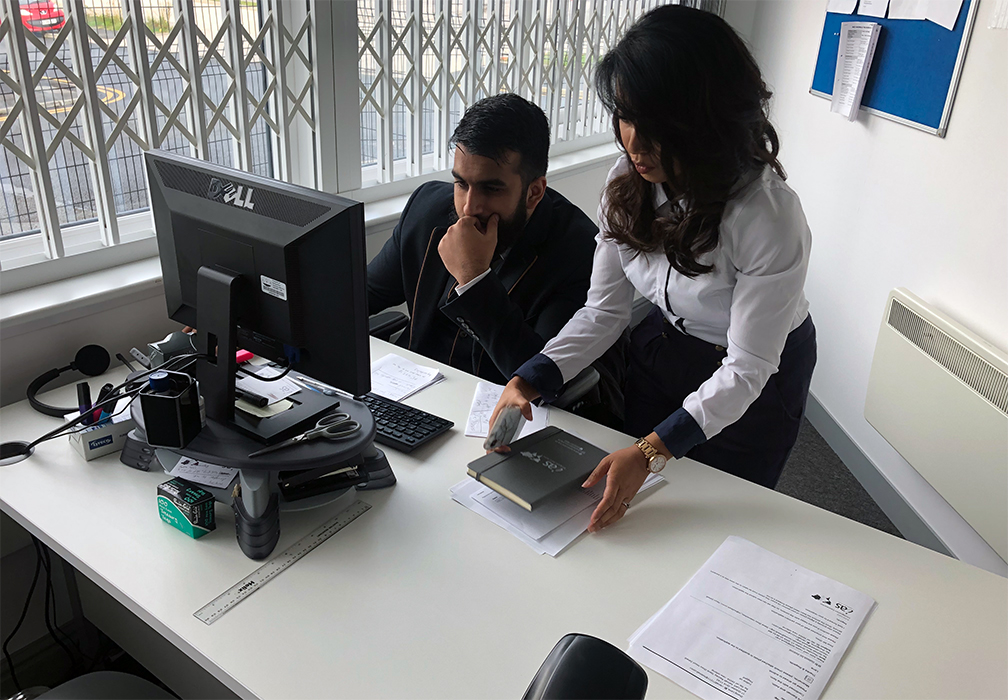 The Fast Track Package
Our Fast-Track Application Package is a premium service for those who need to submit their application in time with their deadlines. Your case will become a top priority for our lawyers and you will benefit from our highest-quality services.
Request the Fast Track Package
The Appeal Package
By choosing our Appeal Package, you can rely on our lawyers' legal knowledge and experience to ensure you have the highest chance of a successful appeal. We will also fully represent you in any hearings/tribunals.
Request the Appeal Package
Related pages for your continued reading.
Frequently Asked Questions
Yes. The opportunity to work while studying can be a crucial aspect of the student experience and Ireland's immigration policies recognise this and permit students on a 'Stamp 2' visa to seek employment while undertaking their studies.
Students can work up to 20 hours per week during term time and up to 40 hours per week during scheduled holidays. This limit applies to the cumulative work hours and not to individual jobs, meaning that if a student holds multiple jobs, the combined hours across these roles should not exceed the prescribed limit.
Violating these conditions may lead to serious consequences, including termination of your Student Visa.
No, in most cases non-EEA students heading to Ireland cannot extend their visa benefits to their family members. Partners, spouses, and children of non-EEA nationals can seek permission to reside and enter Ireland, but their relationship with a non-EEA student does not qualify as a basis for their application. However, certain exceptions apply, such as for students pursuing a Ph.D. or those who can convincingly demonstrate adequate financial resources to sustain their families.
Please note that the immigration information of this policy can change, and you should always check the most recent information from the Irish immigration authorities or us at Total Law, and we will advise accordingly.
Students are not permitted to change their course during the first year of study. Following the first year, transitioning to a different course might be permissible, given that the new course is either at the same academic level or higher. However, changing from a full-time study course to a part-time one is not permitted.