Stamp 3
The Irish immigration stamps are Ireland visas that provide a work permit and residency to foreign nationals. Stamp 3 is offered to those who wish to gain permission to remain for more than 90 days in Ireland as volunteers, family members, or Ministers of Religion. The stamp system does not apply to EU, EEA or Swiss citizens.
The Irish immigration stamp system is quite complicated, and it can be difficult knowing which stamp number you should apply for. Total Law can help. Call us today on +353 061 518 025 or contact us online.
What is Stamp 3?
Stamp 3 is provided to non EU, EEA or Swiss citizen that intend to either:
Stay in Ireland for volunteering purposes for non-profit organisations
Stay in Ireland for religious appointments, such as religious ministers
Stay in Ireland as they are the spouse, civil partner, de facto partner or dependent children of a permanent resident of Ireland.
Stamp 3 is considered reckonable residence for those who wish to become an Irish citizen.
"I'm very happy with the standard of training received on the OISC Level 1 course, i passed my exam. Thank you!"
"My application was approved and a huge weight has been lifted from our shoulders this year "
"We used this service for the spouse visa extension application to assure that all the information was valid and correct."
Which Employment Permit Do I Need for Stamp 3?
Overview
In order to work during your stay in Ireland with Stamp 3, you will be required to apply for a relevant work permit with the Department of Enterprise Trade and Employment (DETE).
Usually, you need to receive an offer of employment before you apply for a work permit.
The employment permits outlined below are accepted for Stamp 3:
Contract for Services of Employment permit
Critical Skills employment permit
Dependant/Family Member/Spouse/Civil Partner employment permit
Exchange Agreement employment permit
Intra-Company Transfer employment permit
General employment permits
Internship employment permit
Reactivation employment permit
Sport and Culture employment permit
The General Employment Permit is the most common valid employment permit, as it allows the most flexibility with regards to what types of jobs you can have during your stay in Ireland.
In some cases, individuals who choose to stay in Ireland for religious purposes may be most suited to the Sports and Culture employment permit, depending on the purpose of your role and visit to Ireland. If you plan to work and live in Ireland for religious purposes, call our team of expert immigration lawyers today on +353 061 518 025 or contact us online for the best advice on which immigration permission and work permit is right for you.
Dependants/Civil or De Facto Partners/Spouse Employment Permit
If you are a family member of an Irish citizen or of someone with Irish dual citizenship, or you are a family member of someone with a Critical Skills Employment Permit (CSEP) Holders and Researchers under a Hosting Agreement, then the Dependant/Partner/Spouse Employment Permit may be a better choice for you.
The Dependant/Partner/Spouse Employment permit offers:
A free application process
All jobs apart from domestic operatives are allowed
The job you are applying for doesn't need to go through a Labour Market Needs Test (i.e, the job doesn't need to be publicly advertised).
Please note that if you are hired to work but you do not have a valid employment permit, your visa may be revoked and you may have issues with Irish immigration in future.
What Are the Restrictions of Stamp 3?
Stamp 3 offers relative flexibility when it comes to employment in Ireland so long as you have applied for a work permit. However, there are some restrictions.
You cannot:
Work or engage in business, trade or profession without a work permit
Overstay your immigration permission past its expiry date
Set up a business in Ireland
Register as unemployed with the Irish Naturalisation and Immigration Service (INIS)
Access any publicly funded services
Study at an Irish university or training programme unless specified in the terms of your volunteering placement
Invite a family member, dependant or partner to stay with you on a long-term basis in Ireland.
What Are the Eligibility Criteria for Stamp 3?
Overview
In order to be given Stamp 3 in your passport, you will need to be one of the following:
A foreign national currently in Ireland on a Volunteer Visa
A Minister of Religion from a foreign country
A foreign national in Ireland on an Irish Join Family Visa.
To apply, you must:
Be over 18 years old
Have a clean criminal record and not be considered a threat to Irish national security
Be of good character
Have the financial means to support yourself during your stay in Ireland
Have private medical insurance
Have clear reasons why you are eligible for Stamp 3 due to your volunteer, religious or family member status
Whilst in Ireland you must comply with all immigration rules and local laws, or risk having your Stamp and immigration status revoked.
Stamp 3 and Volunteering
If you plan to stay in Ireland long term as a volunteer, you are entitled to do so for up to 24 months with the potential for an extension of up to 36 months.
To apply for the volunteer scheme, you must prove that you will be volunteering with an Immigration Service Delivery (ISD) approved organisation.
If you are a visa required national, it is recommended that you initially apply for a long stay (D) visa, or if you are a non visa required national you should apply for preclearance up to three months before you plan to travel to Ireland.
How Do I Apply for Stamp 3?
The application process varies according to your reasons for gaining Stamp 3. All applications should be done online, unless you have particular mitigating circumstances that means you must apply in-person at your local immigration office.
If you wish to get Stamp 3 as a volunteer in Ireland, you will need to apply for a Volunteer Visa within three months of travelling to Ireland.
If you wish to gain Stamp 3 as a family member, dependant or partner of an Irish citizen or permanent residence permit holder, then you should apply for the Join Family Member Visa.
If you wish to gain Stamp 3 as a Minister of Religion, you should apply for the Ireland Minister of Religion visa.
If you intend to work whilst in Ireland on Stamp 3, you must obtain a work permit before doing so.
The application process varies according to which visa you are applying for, any work permits you are hoping to obtain, and your personal circumstances, such as whether you will need to provide any further documentation or interviews whilst applying for your visa. Generally, it is advised that you allow at least 3 months for the full process, though it is best to allow up to 6 months before you plan to travel to Ireland to avoid any issues.
We understand that applying for visas, work permits and Stamp 3 requires a lot of time and effort, and it can be tricky to understand which immigration permission is the best option for you. Applying to stay in Ireland long term is much easier when you have an immigration lawyer to help you. Contact us today online or call us on +353 061 518 025.
What Documents Do I Need to Apply for Stamp 3?
Most applicants are required to have the following documentation to apply for Stamp 3:
Stamp 3 application form
Your current passport with at least 12 months of validity
A recent passport photograph
Itinerary detailing your intentions for staying in Ireland
A letter from the organisation you are volunteering for or from a religious institution detailing your involvement
Previous Irish visas or clearances
Information detailing any visa refusals or criminal convictions you've received in Ireland or abroad (if applicable)
An Authentic Employment Permit from INIS, or a letter detailing an offer of employment by an Irish company, or a letter from the Minister of Justice explaining that the applicant is eligible without an employment permit
Contact details of the relevant persons or companies that are involved in employing you or supporting you with a family work permit
Irish Residence Permit card (IRP) if you already have one
Proof of address in Ireland
Proof of private medical insurance
Proof that you can financially support yourself for the duration of your stay in Ireland (an employment permit can act as proof of finances)
Application fee payment, if applicable.
How Can Total Law Help?
Being granted a Stamp 3 permit to stay long-term as an Irish Resident is an exciting prospect, and the country offers a lot of exciting opportunities, a rich culture and plenty of natural beauty to explore across the island.
Applying for Stamp 3 is a particularly tricky process, as each individual who requires a Stamp 3 immigration permit has fairly unique circumstances. Understanding which permits, permissions and visas you require, as well as who else may need to be involved in helping you with your application, can feel overwhelming.
It may also be more challenging to apply if you have previous criminal convictions, or have had previous issues with Irish immigration.
That's why Total Law is here. We have a team of expert immigration lawyers who can support you throughout the application process, as well as support with advice on how to settle long term in the country in the future. Contact us online today or call us on +353 061 518 025. We are here to help.
Advice Package
Comprehensive immigration advice tailored to your circumstances and goals.
Application Package
Designed to make your visa application as smooth and stress-free as possible.

Fast Track Package
Premium application service that ensures your visa application is submitted to meet your deadline.
Appeal Package
Ensure you have the greatest chance of a successful appeal. We will represent you in any case.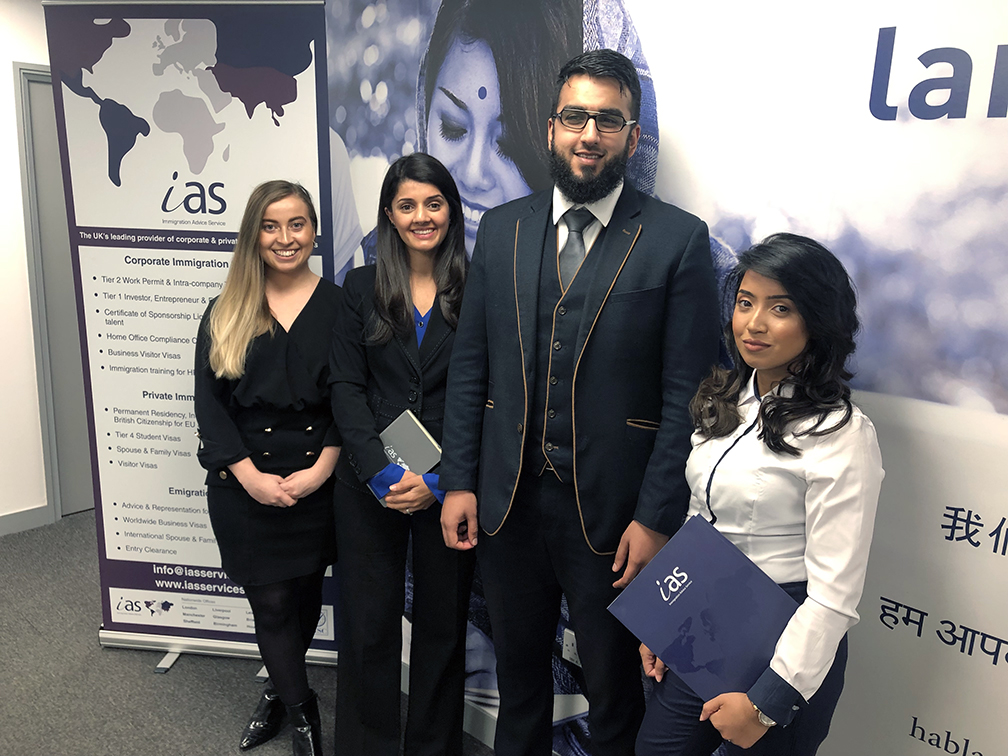 The Advice Package
During this untimed Advice Session with our professional immigration lawyers in London, you will receive our comprehensive advice, completely tailored to your needs and your situation.
Request the Advice Package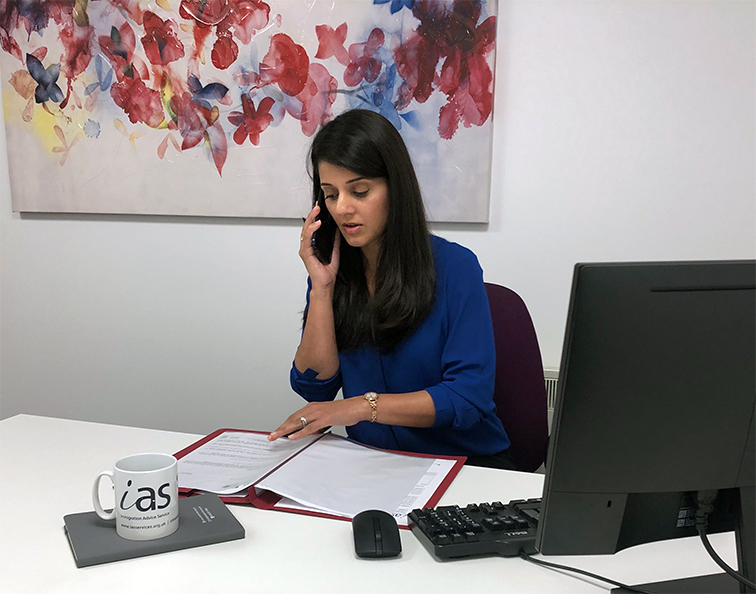 The Application Package
With our Application Package, your dedicated immigration lawyer will advise you on your application process and eligibility. Your caseworker will then complete and submit your forms to the Home Office on your behalf.
Request the Application Package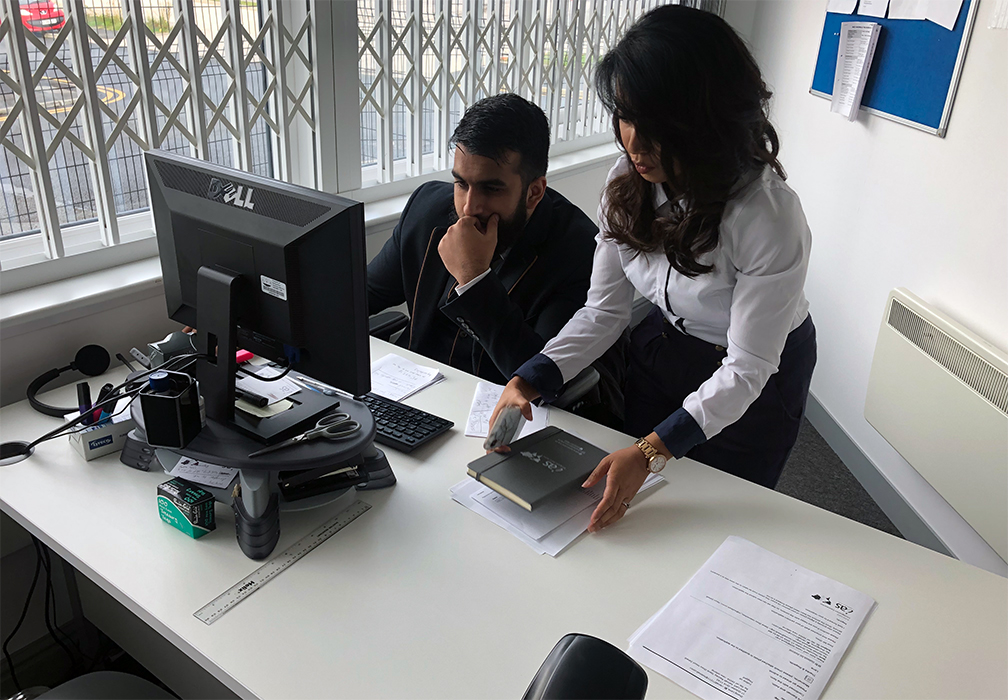 The Fast Track Package
Our Fast-Track Application Package is a premium service for those who need to submit their application in time with their deadlines. Your case will become a top priority for our lawyers and you will benefit from our highest-quality services.
Request the Fast Track Package
The Appeal Package
By choosing our Appeal Package, you can rely on our lawyers' legal knowledge and experience to ensure you have the highest chance of a successful appeal. We will also fully represent you in any hearings/tribunals.
Request the Appeal Package
Related pages for your continued reading.
Frequently Asked Questions
Yes. In order to apply for citizenship, you must be a permanent resident of Ireland for a certain amount of time, usually around three to five years, depending on your visa and unique circumstances.
Stamp 3 is considered reckonable residence, which means that it is a valid and long-term residence permit. Therefore, if you wish to apply for citizenship, you can do so with the Stamp 3 immigration permission.
Each stamp number offers different immigration rights and has different immigration rules that you must abide by. Some stamps are more suited to family members of Irish citizens, whilst others are better suited to people working in specific fields, such as doctors, or students of an Irish university.