Irish Visitor Visas
If you are a citizen of a non-EEA country, you must apply for an Ireland visa in order to visit Ireland. If you plan to travel to Ireland for a short term stay of 90 days or less for the purpose of visiting friends or family members, you can be granted an Irish Visitor Visa, a type of Short Stay 'C' Visa also known as the Ireland Tourist Visa.
If you would like further advice on applying for an Irish Visitor Visa, contact Total Law for assistance. Speak to one of our expert immigration advisers today. Call (+353) 061 518 025 or use the online contact form to get in touch.
What Is An Irish Visitor Visa?
An Irish Visitor Visa, also known as a Tourist Visa, is a type of Short Stay 'C' Visa intended for foreign nationals to visit Ireland for a duration of 90 days or less for the purpose of tourism. Some reasons you might apply for an Irish tourist visa include meeting friends or family members, taking a holiday, or learning about Irish culture. You must apply for a visa in your home country before you travel to Ireland as a tourist.
Citizens of EU/ EEA countries, as well as citizens of Switzerland, do not need a tourist visa to visit Ireland if they are travelling for 90 days or less. These citizens will need only a valid passport or equivalent identification document in order to enter the country for a short visit. Also, as a result of the British Irish Visa Scheme (BIVS), some Chinese and Indian nationals can visit Ireland and the UK without an Irish or UK visa.
The tourist visa is not a path to Irish naturalisation. If you wish to become an Irish citizen, contact Total Law for advice on the proper steps and Ireland visas to take to stay in Ireland long term.
"I'm very happy with the standard of training received on the OISC Level 1 course, i passed my exam. Thank you!"
"My application was approved and a huge weight has been lifted from our shoulders this year "
"We used this service for the spouse visa extension application to assure that all the information was valid and correct."
Eligibility For Irish Visitor Visas
In order to travel to Ireland on a visitor visa, you will need to meet certain eligibility requirements. The requirements for this visa type can include:
Have a valid passport with an expiration date no sooner than six months from the date you intend to visit Ireland
Have sufficient funds to support yourself for the duration of your stay
Possess genuine intent to return to your home country following the time of your visa
Be able to provide proof of significant ties to your home country that support your intent to return
You will need to provide documentation as evidence that you meet the eligibility criteria. Visa applicants under 18 will need to have written confirmation of consent from a parent or legal guardian when visiting Ireland.
Required Documents For an Irish visitor visa
All foreign nationals from non-EEA countries applying for an Irish Visitor Visa must include supporting documentation with their visa application to prove their eligibility. The visa requirements can include the following documents:
A current and valid passport or travel document
Two standard passport size photographs
The confirmation page from your visa application and proof you paid the visa application fee
Details of your itinerary included proposed dates of when you plan to enter Ireland and leave Ireland
Details of the intent of your travel for your proposed visit
Details of your accommodations in Ireland including address and contact details
Proof of significant ties in your home country, such as property or family, that show you plan to return following your visa
Financial documents such as a detailed bank statement showing sufficient funds. The purpose of bank statements is to prove that you will not need to rely on public funds or services during your stay
Criminal records if applicable
Previous visas received or applied for
You may need to submit additional documentation as required. The visa application will list the specific documents you need to provide for your situation.
Note that any documents that were not originally issued in the English or Irish language will need to be submitted along with certified translated copies as part of your documentation package.
How To Apply For An Irish Visitor Visa
There are several steps in the visitor visa or tourist visa application process.
The application form can be completed online, at AVATS. You will need to select "Short Stay Visa" and "Tourist/ Visitor Visa." The application will ask you for your personal details and to confirm that your intent for travel is tourism.
Obtain and organize all the required documentation and any necessary copies
Find out where to submit your application and documents along with your passport. Visa applications may be submitted to your local Irish embassy, a visa office, or the Irish embassy or consulate. The information will be given to you on your Application Summary Sheet.
Pay the visa application fee
Submit your biometric information if required
Keep the confirmation page from your application. This page will have your Visa Application Transaction Number that you can use to check on the progress of your application as it is being processed.
Processing Times
Typically the Irish Visitor Visa will be processed in about eight weeks from when you submit your application and required documents. The exact processing time depends on a number of factors, including the season of the year and how busy the office is that is working on your application.
Any missing documentation or incorrect information can delay your application decision so be sure to fill out the application as thoroughly and completely as possible for the fastest return and apply as early as you can from your expected date of travel. If the Department of Justice & Equality decides they need more information they will send you a notification.
Once your visa application is approved, an Irish immigration officer will stamp your passport with your tourist visa and return your original documents to the address you provide during the application process.
In the event that your visa application is denied, you will receive a notification including the reasons for rejection.
Costs and Fees
There are several costs and fees associated with applying for a tourist visa to visit Ireland as a foreign national.
When applying, there are two options for visa fees for the visitor visa for Ireland. One is the Single entry tourist visa and the other is the multiple-entry tourist visa. Single entry visas allow you to enter Ireland only once within its validity period; if you leave and need to come back again, you will need a separate Irish visa for your purpose whereas a multiple entry visit visa will allow you to come back multiple times as long as it is within the conditions of the visa.
For a single entry visa, the visa fee is approximately €80. For a multiple entry visa, the visa fee is €100.
You may also incur additional fees when obtaining required documentation, such as costs to obtain certified translated copies of documents.
Other Visitor visas
Apart from the Tourist and visit visa, there are some other visitor visas and they include:
Short-term Study visa
These are all short-stay visas that allow you to study in the short term, get married or enter into a civil partnership in Ireland, and take medical treatment for up to 90 days. If you need to study for longer, join your spouse, or take long-term treatment, you can avail of an Ireland long-stay visa to do all of those.
To obtain one of the above-mentioned visas, you must be able to prove your intent in Ireland and have enough money to finance your trip and activities in the State. For the Marriage visa, for example, you must be able to provide an acknowledgement from the Registrar confirming the date of receipt of notification of intention to marry and evidence of your relationship, among other documents,
With Total Law, your Irish visitor visa application will be completed by one of our professional immigration lawyers, ensuring you have the best chances of a successful visa decision.
Your Total Law advisor will provide you with all the necessary advice to proceed with your tourist visa application. For further information, contact us today at (+353) 061 518 025 or use our online contact form to get in touch with our team of qualified immigration lawyers.
Advice Package
Comprehensive immigration advice tailored to your circumstances and goals.
Application Package
Designed to make your visa application as smooth and stress-free as possible.

Fast Track Package
Premium application service that ensures your visa application is submitted to meet your deadline.
Appeal Package
Ensure you have the greatest chance of a successful appeal. We will represent you in any case.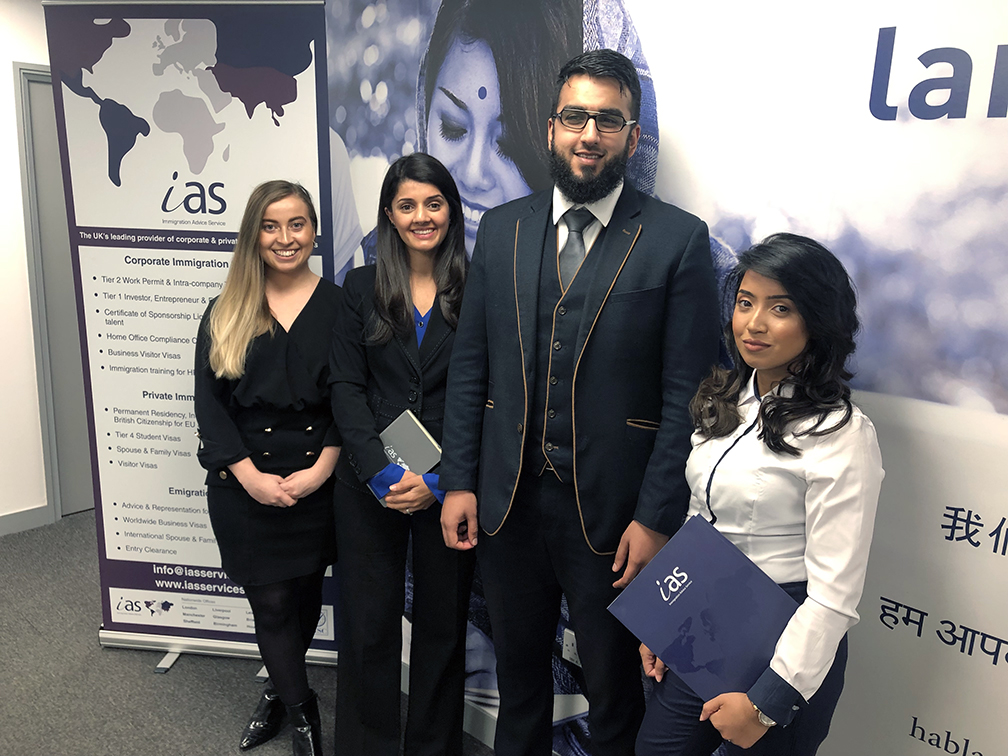 The Advice Package
During this untimed Advice Session with our professional immigration lawyers in London, you will receive our comprehensive advice, completely tailored to your needs and your situation.
Request the Advice Package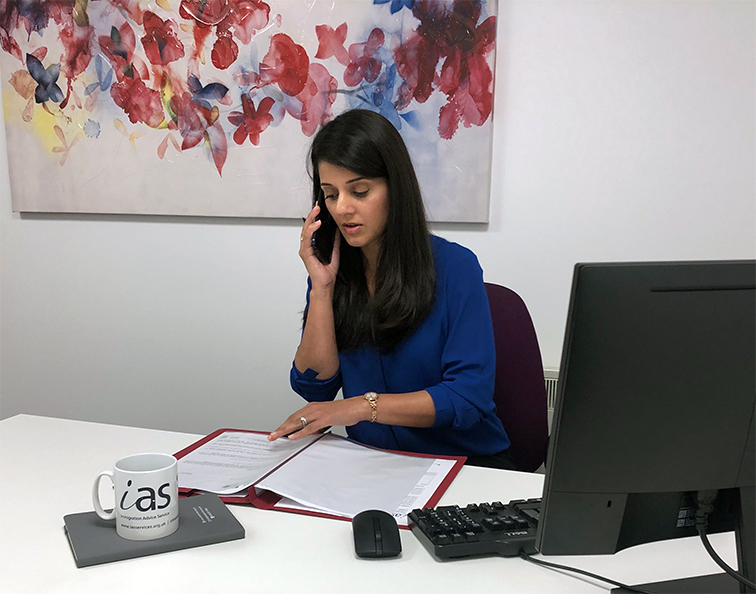 The Application Package
With our Application Package, your dedicated immigration lawyer will advise you on your application process and eligibility. Your caseworker will then complete and submit your forms to the Home Office on your behalf.
Request the Application Package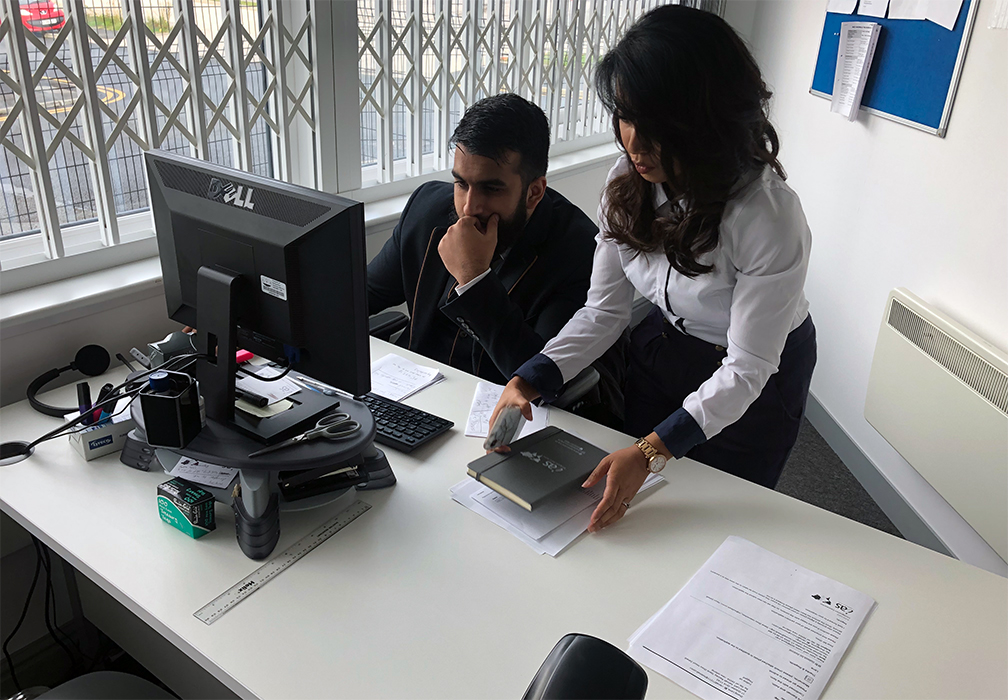 The Fast Track Package
Our Fast-Track Application Package is a premium service for those who need to submit their application in time with their deadlines. Your case will become a top priority for our lawyers and you will benefit from our highest-quality services.
Request the Fast Track Package
The Appeal Package
By choosing our Appeal Package, you can rely on our lawyers' legal knowledge and experience to ensure you have the highest chance of a successful appeal. We will also fully represent you in any hearings/tribunals.
Request the Appeal Package
Related pages for your continued reading.
Frequently Asked Questions
You do not need a lawyer to obtain an Irish visitor visa, but some applicants choose to use one to make the process easier. A qualified immigration lawyer can check whether you have correctly prepared the required documents and review your application before you submit it to identify any potential problems and ensure you have the best possible application package and the best chances of approval for your visa.
It takes approximately eight weeks to get an Irish visitor visa in most cases. Depending on your specific circumstances it may take more or less time. Visa applicants should attempt to apply as early as possible from their intended date of travel to ensure there is time to address any potential problems that may arise.
You can not work on the Irish Visitor Visa. The visitor visa is a short term visa intended for tourists and casual visits, such as meeting family or friends. You will not be permitted to work a paid or unpaid job or utilize public services such as healthcare. If you intend to come to Ireland for the purpose of work, you will need a different visa, such as a Business Visa.
If you are unsure if you need a Visitor Visa or another type of Irish visa for your unique circumstances, you may wish to consult with a qualified immigration adviser such as at Total Law. There are a number of visa types for different situations, including a transit visa for those just passing through Ireland who is from a visa required country. Certain countries may be entitled to visa-free travel. If you intend to stay in Ireland long term, you may need an Irish residence permit.
European Union (EU) citizens do not require a visa in order to visit Ireland for a short term stay due to the EU Right of Movement. If you are an EU/EEA country citizen, you can visit Ireland for up to 90 days without a visa. You do not need to register or obtain permission from Ireland Border Control. You will need a valid passport or other identification documents.