Stamp 0 Ireland Requirements
Stamp 0 immigration permissions offer a great immigration opportunity for those looking to live in Ireland temporarily, either based on independent financial means such as pensions or as a sponsored elderly dependent relative of a child with Irish citizenship/residence. Visiting academics or researchers might also be eligible for this Irish residence permit.
If you would like personalised support with your Stamp 0 application or have other questions about the Irish immigration requirements, you can call us at +353 061 518 025. Our friendly experts will be happy to help you navigate the steps towards a life in Ireland.
Introduction to Stamp 0 Permissions
The Temporary Permission to Remain, also called Stamp 0, is one of the most fundamental immigration stamps offered by the Irish Naturalisation and Immigration Service (INIS). Successful applicants are usually individuals who are looking to live in Ireland and can provide evidence of being fully financially self-sufficient, whether through savings, investments, or pension income. Stamp 0 permissions also offer a path for the elderly dependent parents to join a child with Irish resident status or citizenship who has agreed to sponsor them.
"I'm very happy with the standard of training received on the OISC Level 1 course, i passed my exam. Thank you!"
"My application was approved and a huge weight has been lifted from our shoulders this year "
"We used this service for the spouse visa extension application to assure that all the information was valid and correct."
Limitations for Stamp 0 Ireland
Stamp 0 permissions are usually issued for a temporary period of 12 months. Eligible candidates will be able to renew their immigration permission as long as they still meet the eligibility requirements.
Stamp 0 does not offer a path towards permanent settlement. Time spent in Ireland under this permission is not eligible to be counted towards the residence requirements needed to apply for naturalisation.
You will not be permitted to seek any form of employment in Ireland unless explicitly granted permission from the INIS due to exceptional circumstances. This includes enrolling in an Irish University or College for studies. You may only engage in volunteering work or other non-profit activities and are not able to benefit from any publicly funded services such as benefits or healthcare.
Upon receiving your conditional letter of offer from the Minister for Justice, you will be asked to sign an agreement form acknowledging the conditions of your immigration stamp. Breaking any of these restrictions will invalidate your legal status in Ireland and the Garda National Immigration Bureau might file for deportation. Additionally, it might affect your ability to reapply for Irish residence in the future.
Key Criteria for Stamp 0 Eligibility
Depending on the basis of your Stamp 0 application, you will need to meet different requirements to qualify for this permission. In general, you will need sufficient funds to financially support yourself without working during your time in the State. This might mean evidence of significant savings, investment income, or a pension.
Alternatively, the financial burden might be taken on by a sponsor. Unlike other family or dependent permissions, Stamp 0 elderly dependent sponsorship has very limited eligibility. As the name suggests, only elderly dependents are eligible, which usually means the parents of a non-EU/EEA or Swiss national with citizenship or residence in Ireland. Other family members, such as grandparents, will only rarely qualify for this permission and the more distant the familial connection to the sponsor, the less likely it becomes.
Sponsors will also need to provide evidence that their financial means can cover sponsorship for either one or both parents. This income will need to be guaranteed for the duration of the permission.
Finally, you might be able to provide evidence of continued employment overseas if you are applying as a visiting academic or researcher who is only temporarily visiting an Irish educational institution. Since Stamp 0 is subject to strict non-employment conditions, you will need to show that you are still on the international payroll and will not be earning an income in Ireland.
All applicants will need to show proof of having obtained private medical insurance that offers comprehensive cover including hospital stays. If you do not already have a cover, you will need to show proof of your intentions of obtaining it once in the State.
Independent Means or Pensions
Those planning to travel to Ireland on the basis of independent financial means will mainly need to prove their financial capacity to qualify for a Stamp 0 permission. This includes a guaranteed income such as pension payments or investments, as well as access to a lump sum in savings that would be able to cover any significant costs that might not be expected.
In general, a person of independent financial means will need to have access to:
€50,000 income such as pensions, savings, or investments
€100,000 lumps to cover unforeseen significant expenses
You should present your financial evidence in the form of spreadsheets. The information should be converted into euros and clearly lay out your monthly income and expenses. This information will need to be certified by an expert Irish accountancy firm with verifiable experience in handling similar matters.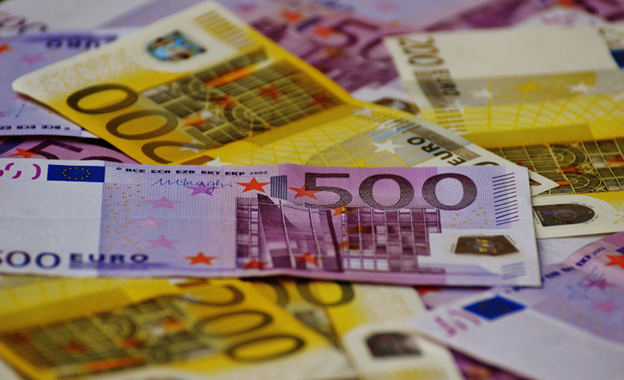 Elderly Dependent Parents
Overview
Stamp 0 permissions can be a wonderful opportunity for the elderly dependent parents of an Irish citizen or non-EU/EEA or Swiss national with Irish residence to join their child in Ireland. This might be a particularly welcome option if the parent needs financial and other support from their child, while the child is unable to travel frequently to see them.
While a desirable path for those with such circumstances, it can be difficult to prove adequate dependency, as the immigration authorities will want to exclude any other possibility before accepting a parent's status as a true dependent. To make sure that applications under this premise are processed without undue delays, it is important to provide as cohesive a case as possible.
Applicants will need to prove three main requirements along with the general conditions:
There must be proof of the dependent's relationship to the sponsor (birth certificate). This immigration path is usually reserved for the elderly parents of the sponsoring child. Grandparents or other relatives will only be considered eligible under exceptional circumstances
There must be evidence of the parent's dependence, including the need for financial support and care. This evidence must also show that alternative care options are not sustainable
The sponsor must prove that they meet the financial criteria to support one or both of their parents. This income needs to be guaranteed in the future.
Sponsors will need to have a minimum income of €60,000 if sponsoring one parent and €75,000 if sponsoring both. They will also need to declare any other financial liabilities that could affect their ability to continue to support their dependents.
How Can I Prove That My Elderly Parent Is Dependent on Me?
Stamp 0 immigration permissions demand compelling evidence of the elderly relative's dependency. It will not be enough to name a family member you wish to sponsor. While your financial capacity to do so is one key aspect of this immigration path, you will also need to convince the Irish Immigration Service Delivery that this is the only viable option.
Evidence of dependency should include financial, social, and sometimes even physical aspects which you will need to provide evidence of during the application. For example, a dependent elderly relative might not be able to afford housing without your financial support. Additionally, they might not be able to care for themselves without significant help on your part. Maybe there is no other family where they live at the moment, and maybe you are not able to visit them as much as you'd need to provide adequate care.
You will need to convince the immigration officer reviewing this case that your parents would not be able to live independently in their current home country and that your support is needed rather than just desired. You will also need to explain that this dependency is pre-existing and why there are no sustainable alternatives such as state-funded benefits or care that your parent can access.
Evidence of Dependency
Financial documents of the dependent applicants, showing their inability to support themselves independently. This should show the support currently being received from the sponsor, including how much and how often said support is received.
Details showing physical limitations of the dependent applicant to live independently
Details explaining the dependent's inability to work or receive state benefits
Information of family members who can or cannot provide care to the dependent, and why this is not a suitable alternative
Information on alternative caring arrangements such as a carer or caring facility, and why this is not a sustainable option
A declaration of the dependent applicant's current state of health, issued by their medical doctor
Details of any financial liabilities of the dependent applicant
If you are not sure how to prove your or your parent's status as dependent or if you have been unable to qualify under these conditions, you can call Total Law at +353 061 518 025. We will help you gather adequate documentation or find alternative solutions for your Ireland immigration application.
Researchers and Academics
If you are an academic hoping to apply for a Stamp 0 permission to visit an Irish university or college will need to show that you have either independent financial means, are sponsored by an organisation, or remain on the payroll of your overseas company. You will need to convince the immigration authorities that your work arrangement does not include any form of income in Ireland.
You might need the following documents to support your case:
Letter from the Irish college or University explaining the purpose of your visit, work arrangements, and duration
Letter from your overseas employer detailing your employment position and confirming that you are still on an overseas payroll
Details of any organisation that is sponsoring you
Evidence of your independent financial means such as pay slips or bank statements
Details of any relevant family members resident in Ireland
If you are a lecturer on a sabbatical or a CII Director, you may apply to bring your family with you, subject to financial capacity. Any family members joining you on this permission will not be permitted to seek employment, however, your children will be permitted to attend state school.
Other types of academics will not be able to bring their family unless they can provide proof of significant finances to support them. This applies to PhD students, Fulbright scholars, CII staff members, as well as any categories not mentioned here.
Required Documents for Stamp 0 Applications
During your application, you will be asked to provide evidence that your circumstances meet the necessary criteria to qualify for this permission. This includes your personal information, financial documents or evidence of your sponsor's capacity, proof of private medical insurance, as well as any other information pertaining to your grounds of application.
You will need to provide the following:
Copy of your passport (all pages)
Copy of your birth certificate
Copy of your marriage certificate (if applicable)
Letter explaining your reasons for applying and intentions in Ireland
Evidence of any available finances (pay slips or bank statements from the last 6 months, pension details, savings statements)
Proof of private medical insurance covering medical treatment including hospitalisation
Details about any financial liabilities
Details of any family members in Ireland, including their immigration status
Details about your accommodation plans
Criminal background check from your country of origin
A declaration of health from your doctor (elderly dependents)
If applicable, you might also need to provide:
Details of your sponsor's finances (6 months of payslips or bank statements, savings or pensions, proof of employment)
Proof of relationship to your sponsor (birth certificate)
Or:
Details of your sponsoring organisation
Confirmation from your hosting academic organisation, explaining the purpose of your visit.
Details of continued overseas employment showing you remain on overseas payroll and explaining your position
Fees for Stamp 0 Application
Apart from the financial requirements of Stamp 0 applications, you will also need to be able to pay the associated fees.
If you are a visa-required person and have no fee exception under the Visa Waiver Programme (for example due to exceptional humanitarian circumstances), you will be expected to pay the following, depending on your situation:
Single entry visa: €60
Multiple entry visa: €100
Registering your permission in Ireland will include an additional charge of €300.
Visa Requirements
If you are a visa-required national will need to take the appropriate steps to secure a visa before entering the State. This will be a long-stay 'D' visa. Depending on your circumstances you will need to select either a 'D'- Join Family visa (for elderly dependents), a 'D'- Reside visa, or select the category 'other' and explain your reasons for visiting Ireland if applying as an academic or researcher.
Non-visa-required nationals will not need to do this, though you should keep in mind that your Stamp 0 will not guarantee you entry into Ireland.
Requirements for Renewing Your Stamp 0 Permission
Stamp 0 permissions can usually be renewed 4 months before their expiry. You will need to send a TPER Renewal Form to the Domestic Residence and Permission Division of the Immigration Service Delivery, along with your personal documentation and evidence. Renewals are subject to your ability to prove that you still meet the eligibility requirements for Stamp 0 permissions to your local immigration office.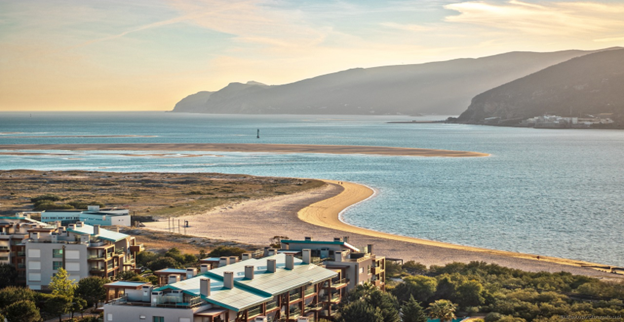 The requirements for Stamp 0 permissions in Ireland can be overwhelming, but it is important that you fully understand what you need to do to qualify and what you can do to prove it, to avoid unnecessary delays or even rejection when applying for your immigration permission.
Seeking support from an experienced Immigration specialist can help make your immigration journey easier. You can call us today at +353 061 518 025 and we will be happy to work through the application requirements with you and help you file a successful application.
Advice Package
Comprehensive immigration advice tailored to your circumstances and goals.
Application Package
Designed to make your visa application as smooth and stress-free as possible.

Fast Track Package
Premium application service that ensures your visa application is submitted to meet your deadline.
Appeal Package
Ensure you have the greatest chance of a successful appeal. We will represent you in any case.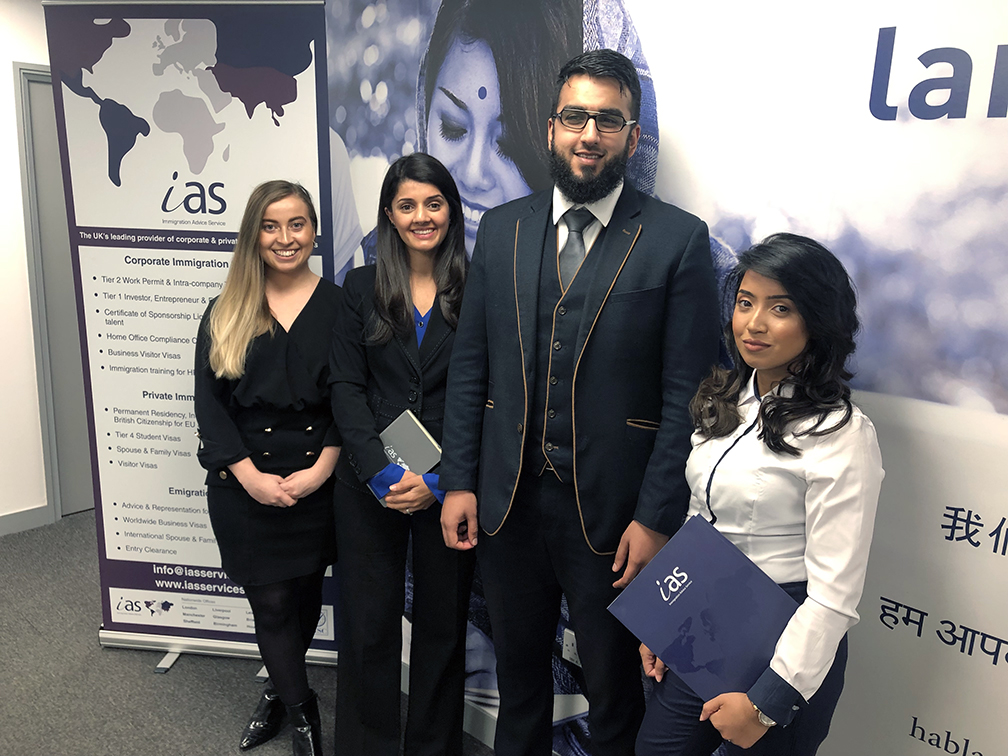 The Advice Package
During this untimed Advice Session with our professional immigration lawyers in London, you will receive our comprehensive advice, completely tailored to your needs and your situation.
Request the Advice Package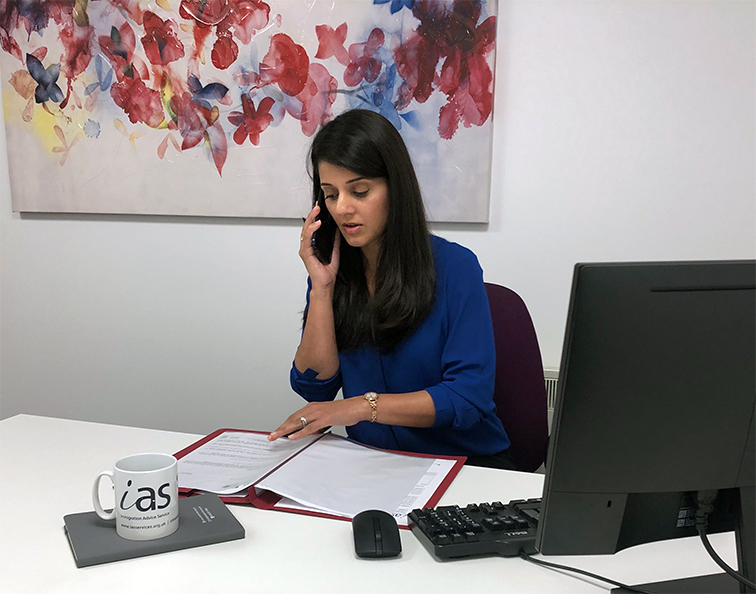 The Application Package
With our Application Package, your dedicated immigration lawyer will advise you on your application process and eligibility. Your caseworker will then complete and submit your forms to the Home Office on your behalf.
Request the Application Package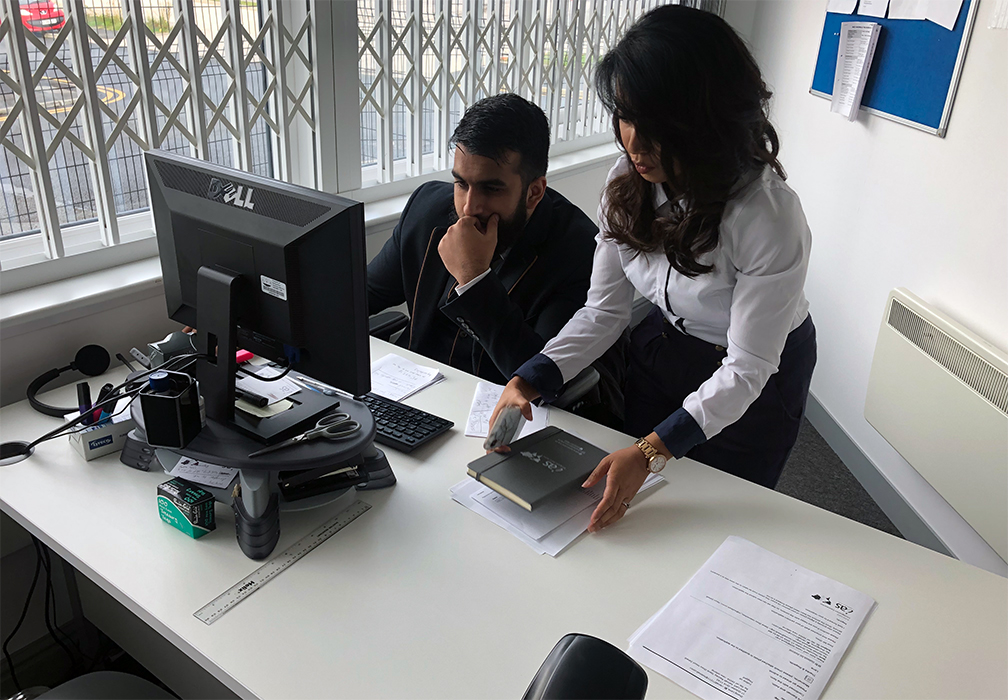 The Fast Track Package
Our Fast-Track Application Package is a premium service for those who need to submit their application in time with their deadlines. Your case will become a top priority for our lawyers and you will benefit from our highest-quality services.
Request the Fast Track Package
The Appeal Package
By choosing our Appeal Package, you can rely on our lawyers' legal knowledge and experience to ensure you have the highest chance of a successful appeal. We will also fully represent you in any hearings/tribunals.
Request the Appeal Package
Related pages for your continued reading.
Stamp 0 eligibility for dependents is subject to strict limitations and will only be available to elderly dependent relatives if you can prove that they are your parents and meet financial and dependent requirements. Your other family members might be eligible for other family-based permissions, such as the family reunification scheme.
No. While some travel insurances might include limited health care covers, they will not meet the requirements for Stamp 0 immigration permissions. You must obtain private medical insurance that offers full medical care, including hospitalisation.