Stamp 0 Renewal Ireland
Stamp 0 is a Temporary Permission to Remain in Ireland as a non-working individual who must meet independent means requirements, be an elderly dependent relative such as a parent being sponsored by their Irish citizen child, or have special permission as an Academic temporarily working at an Irish University while remaining on the payroll of their overseas company. It is issued for a year and will need to be renewed before it expires.
The renewal process for Stamp 0 permissions involves several steps that can sometimes be confusing. If you or your parent are planning to renew a temporary residence permit, you can call us today at +353 061 518 025 or reach out to us through our online contact form, and receive dedicated support with the application process. There is no need to worry about eligibility and documentation when you consult with a specialist in Irish immigration procedures.
When Do I Need to Renew My Stamp 0?
Stamp 0 residence permissions tend to be valid for a maximum of 12 months. You will need to renew your permission before it expires or you will lose your right to stay in the State and might face deportation orders. For Stamp 0 permissions, this needs to be applied for 4 months before it expires as this is the average expected time needed to process renewal applications.
If you applied on time but haven't received your new permission by the time your current stamp expires, you will be given 8 weeks of provisional status on the condition that you can prove that you applied before your status expired.
Once you have received your letter of permission, you will also need to register within 90 days or have evidence of your attempts to get an appointment within this timeframe, should none be available.
Failing to meet these deadlines might result in you losing your status.
"I'm very happy with the standard of training received on the OISC Level 1 course, i passed my exam. Thank you!"
"My application was approved and a huge weight has been lifted from our shoulders this year "
"We used this service for the spouse visa extension application to assure that all the information was valid and correct."
Required Documents to Renew Stamp 0
Your renewal application is subject to you being able to prove your eligibility to be granted residential permission. Depending on your basis for application, you might need different evidence, but in general Stamp 0 renewal applications require you to prove your identity, financial status, and sponsorship cover, if applicable.
You will also need to have private medical insurance that is valid for any medical incidents such as accidents and illness, including medical treatment and hospital stays.
You might be asked for the following documents:
Your currently valid passport (show the biometric page including your photo, date of birth, and passport number)
Your past passport (if you have received a new one since applying for your last permission)
Your current IRP card, front and back
Your current immigration stamp and visa (if applicable)
Information about your private medical insurance
Declarations of any past or present criminal involvement or convictions (if applicable)
Additional evidence subject to your grounds of application
Evidence of financial means such as bank statements or other financial documents
As part of the initial renewal process, you will also receive a conditional letter of permission from the Minister of Justice, which you will need to show during the registration stage of this process.
Eligibility for Stamp 0 Renewal
Overview
Eligibility requirements for Stamp 0 renewals are the same for first-time applicants. There are different pathways, but most applicants meet one of three categories:
Independent Financial Means/Pensions
Sponsored Elderly Relatives (Dependants)
Visiting Academics/Researchers
Independent Financial Means / Pensions
Persons of independent financial means or retirees are eligible to renew their Stamp 0 permissions if they continue to meet the financial requirements to be considered fully financially self-sufficient without active employment. This includes pensions.
Individuals will need to prove access to:
€50,000 or more in pension income, savings, or investments, confirmed by an Irish accounting firm
€100,000 as a lump sum that may cover unexpected big expenses
Sponsored Elderly Dependent Relatives
Sometimes, non-EU or non-EEA nationals who have obtained Irish citizenship or residency will be able to sponsor their elderly dependent parents for Stamp 0 permissions to reside in Ireland, given that true dependence can be proven. Keep in mind that other family members will not be eligible for this option.
If you have previously qualified for this condition, you will need to show that the circumstances remain the same. This includes evidence of the sponsor's relationship to the dependant (birth certificate) and information about the sponsor's income, confirming that they can sustain the financial burden of supporting their parents. They must meet certain conditions depending on the amount of dependants:
One sponsored parent: €60,000
Two sponsored parents: €75,000
Visiting Academics/Researchers
Academics and researchers who are visiting an Irish University or College might have been issued a Stamp 0 residence permission under the condition that they have independent financial means, are sponsored, or remain on the payroll of their overseas company. To renew your stamp under these conditions, you will need to first provide a reason for why you need to obtain this renewal. Additionally, you will need to prove that your income continues to meet the requirements.
The following might be requested as evidence:
Statement of purpose for permission renewal
A letter of confirmation from your employer stating the details of your employment and showing that you are still on an overseas payroll
Details of the organisation sponsoring you
Evidence of fulfilled financial criteria such as bank statements
Registration Renewal Fees
You will be liable to pay a fee of €300 when renewing your Irish Residence Permit card. This is a non-refundable processing fee and will be required either during your online registration with the Irish Immigration Service Delivery or during your appointment at your local immigration office. You will need a valid debit or credit card to pay.
Starting Your Stamp 0 Renewal Application
Overview
Renewals for Stamp 0 permissions include two main steps:
Filing a TPER Renewal Form
Registering your Stamp 0 permission
If you are a non-EU/EEA or Swiss Citizen from one of the visa-required countries, you will likely also need to renew your visa after renewing your immigration permission. Non-visa-required nationals and those covered by a Visa Waiver Programme will not need to do this.
The TPER Renewal Form
All applicants wishing to renew their Stamp 0 permission will first need to fill out a Temporary Permission to Remain (Stamp 0) Renewal Form and send it, along with your supporting documentation, to the Domestic Residence and Permissions Division.
Make a note of this address:
Stamp 0 Renewal
Unit C, Domestic Residence & Permissions Division
Immigration Service Delivery
13/14 Burgh Quay
Dublin 2
D02 XK70
How to Access the TPER Renewal Form
You can find this form by either typing it directly into your search engine, or through the Irish Immigration Service website by selecting the following options:
'I would like to come to Ireland to live'
'I want to retire to Ireland'
You will find the form at the bottom of the page, under the renewal section
It doesn't matter if you aren't applying as a retiree, the form will be the same.
Once you have downloaded and printed out the form, you will need to take care to answer all required sections. Write your answers in capital block letters, using black or blue ink. The form needs to be completed in English and you will need to sign the form to acknowledge that you have agreed to provide accurate information. Failure to meet any of these requirements will result in your application getting denied and if you are found to provide inaccurate information you might even be barred from applying for residential permission again in the future.
You will need to send the completed form and any accompanying evidence to the aforementioned address for the Domestic Residence and Permissions Division of Immigration Service Delivery. Processing might take around 4 months, after which you will receive a conditional letter of offer from the Minister for Justice if your application is accepted. You will need to sign the accompanying agreement form to acknowledge that you understand and agree to meet the specified requirements for your permission.
It is important to note that receiving the letter of permission from the Minister for Justice is only one step in your renewal process. Next, you will need to register your stamp with your local Garda National Immigration Bureau. Dublin-based applicants will need to register their permission with the Immigration Service Delivery directly, which is done online.
Dublin
The Immigration Service Delivery now uses an online system for all Dublin-based permission renewals. You will need to make an account and sign in before you can access the Registration Renewal form.
As part of your digital renewal application, you will be asked to provide your details and upload digital versions of your supporting evidence. Make sure all scans or photographs you use are clearly and legible, to avoid any unnecessary delays in processing your registration. You will also need to pay a €300 permission renewal fee.
After submitting your registration form, you will receive your unique application number and a payment receipt. Should you need to contact Immigration Service Delivery about your application, this will be your reference.
As you have applied from within Dublin, your renewed IRP card will be sent to you by post. You will receive an email when it is ready, but it might take a few weeks after that until it arrives.
Elsewhere in Ireland
Stamp 0 registrations are still carried out via in-person appointment at your local immigration office. To find your local registration office, visit the Garda website and choose your division. You will need to call or email to make an appointment.
During your registration appointment, your application will be reviewed. The immigration officer will check your circumstances, documents, and the permission letter from the Minister for Justice. You will also need to pay your registration fee of €300, using a valid debit or credit card.
Your renewed IRP card will be sent to the immigration office where you had your appointment. You will receive an email when it is ready for you to collect.
Stamp 0 Limitations
Stamp 0 permission holders are not allowed to seek any form of work or employment. This also includes enrolling in an Irish University or College. You will only be allowed to engage in unpaid volunteering and other non-profit work.
Additionally, you will not be eligible to claim or use publicly funded services.
It is important that you fully understand these conditions and are able to financially support yourself without needing a job. This is also why a good private medical insurance cover is required.
Breaking any of these conditions means that you risk losing your right to remain in Ireland and you might be faced with deportation orders.
Implications of Stamp 0 for Long-Term Residence in Ireland
When renewing your Stamp 0 permission you should also remember that any time you are spending in Ireland under this permission will not qualify to be counted towards long-term residence requirements, should you want to apply for permanent residence. While this stamp can allow you to stay in Ireland for years, as long as you continue to remain eligible for renewal, it will not be a path towards citizenship. Should this be something you are interested in, you can call Total Law at +353 061 518 025. We can help you understand your Irish immigration options and find the best path for a long life in Ireland.
Whether you are in the process of renewing your Stamp 0 permission, want to change your immigration status, or have had an application rejected, Irish immigration processes can be confusing to navigate.
Contacting an experienced immigration Lawyer can help make your journey easier and will put your mind at ease when thinking about your immigration status. You can call us today at +353 061 518 025 to discuss your situation, or message us online and receive immediate support for your specific situation. We can help you get the Irish life that you want.
Advice Package
Comprehensive immigration advice tailored to your circumstances and goals.
Application Package
Designed to make your visa application as smooth and stress-free as possible.

Fast Track Package
Premium application service that ensures your visa application is submitted to meet your deadline.
Appeal Package
Ensure you have the greatest chance of a successful appeal. We will represent you in any case.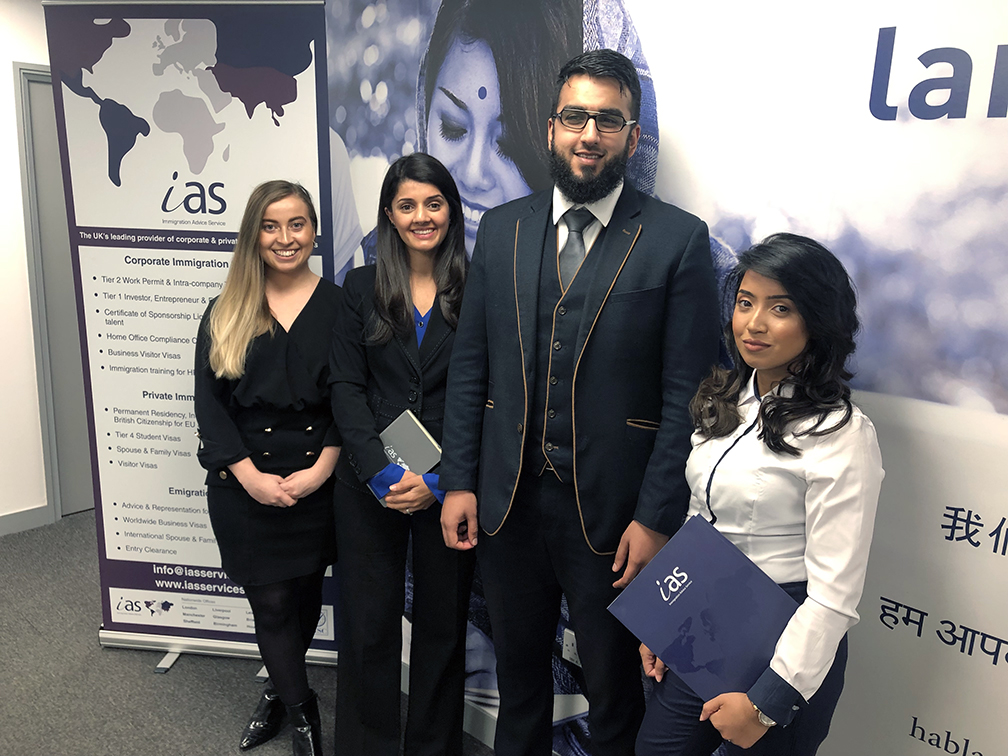 The Advice Package
During this untimed Advice Session with our professional immigration lawyers in London, you will receive our comprehensive advice, completely tailored to your needs and your situation.
Request the Advice Package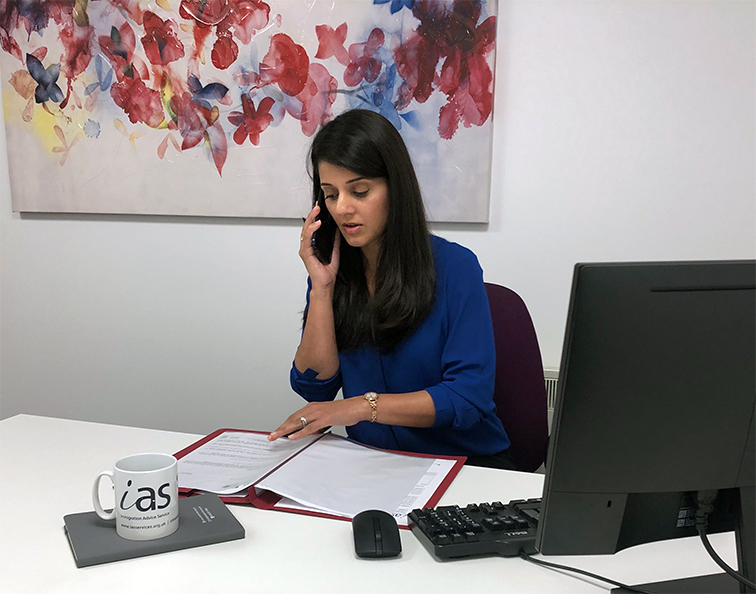 The Application Package
With our Application Package, your dedicated immigration lawyer will advise you on your application process and eligibility. Your caseworker will then complete and submit your forms to the Home Office on your behalf.
Request the Application Package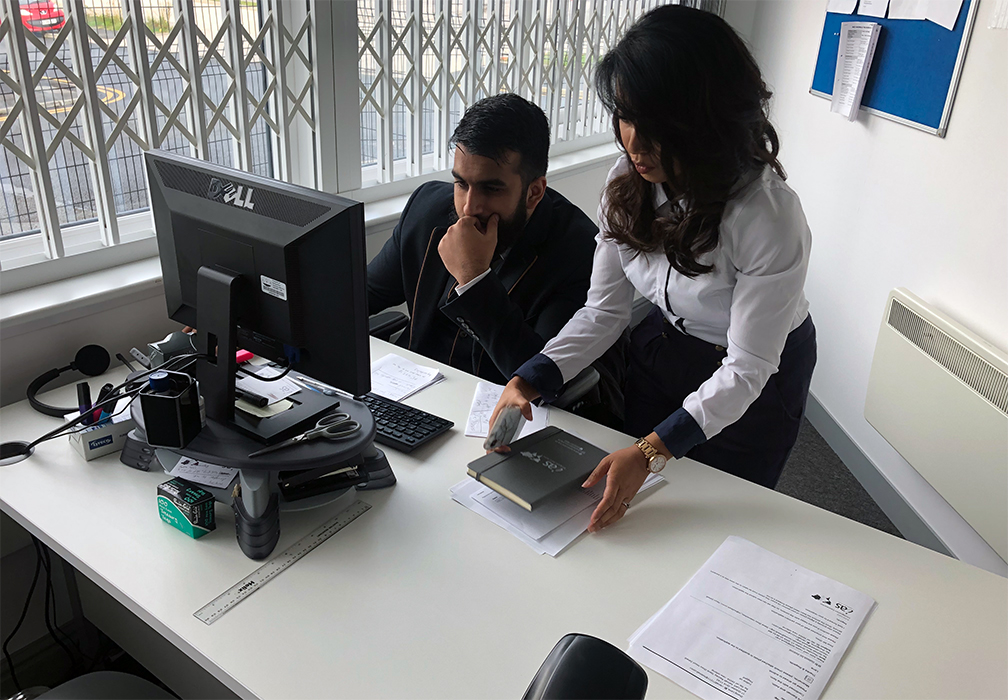 The Fast Track Package
Our Fast-Track Application Package is a premium service for those who need to submit their application in time with their deadlines. Your case will become a top priority for our lawyers and you will benefit from our highest-quality services.
Request the Fast Track Package
The Appeal Package
By choosing our Appeal Package, you can rely on our lawyers' legal knowledge and experience to ensure you have the highest chance of a successful appeal. We will also fully represent you in any hearings/tribunals.
Request the Appeal Package
Related pages for your continued reading.
Frequently Asked Questions
If your stamp expires after you have applied for renewal but before you have received the outcome, you will be granted a provisional 8 weeks during which you retain status. You will need to be able to prove that you applied before the expiry date of your permission. If you applied after expiration, you are no longer permitted to stay in Ireland.
You will only be able to renew a stamp you already have. If you no longer qualify under Stamp 0 conditions or if you think there is a better option for you, you will have to apply for a new permission.
No, stamps are residential permissions issued by Irish immigration authorities based on your specific circumstances. If you are a non-EU/EEA or Swiss citizen classed as a visa-required person you will need to obtain or renew your visa after obtaining your stamp. Depending on your circumstances that will likely be a long stay 'D' visa.