Irish Residency: Apply from the USA
If you are a US citizen who is considering a move to Ireland, you may want to apply for an Irish Residence Permit or permanent residency.
If you would like to apply for Irish residency as a citizen of the US, contact Total Law for assistance. Speak to one of our expert immigration advisers today. Call +1 844 290 6312 or use the online contact form to get in touch regarding your residency application.
What is Irish Residency?
Irish residency is a legal status that implies you are living in Ireland with permission from the immigration authorities.
If you plan to enter Ireland to stay for a short-term period, you don't need to apply for permanent residency or a residence card. US citizens can visit Ireland for up to 90 days without a visa or residency.
If you have the intention of staying in Ireland for longer than 90 days, you must apply for preclearance prior to traveling to the country. You will need to obtain the Ireland Residence Permit (IRP) if you stay in Ireland longer than 90 days. This is a certificate of registration that says you have legal residence and have obtained all immigration permissions necessary.
When you are granted Irish permanent residency, you will receive a Stamp 4 on your passport. This stamp is valid for 5 years. After 5 years you may be eligible for renewal.
After 8 years of legal residence in Ireland, you may apply for a "Without Condition As To Time" endorsement which will allow you to stay indefinitely.
"I'm very happy with the standard of training received on the OISC Level 1 course, i passed my exam. Thank you!"
"My application was approved and a huge weight has been lifted from our shoulders this year "
"We used this service for the spouse visa extension application to assure that all the information was valid and correct."
Eligibility
You may apply for residency in Ireland on the basis of several different claims.
Note that specific claims for residency may require additional applications or certificates. Claims for residency in Ireland may be based on:
Strong familial ties to an Irish citizen
Marriage to an Irish citizen
Civil partnership with an Irish citizen
Relationships with EEA/ Swiss nationals who are residents in Ireland
Employment
Qualifying familial ties must be immediate family, such as an Irish parent.
If you are applying for residency in Ireland on the basis of employment, you will need to register for an employment permit in order to receive immigration permission.
Once you have been living in Ireland under certain approved work authorizations for five years, you will be eligible to apply for permanent residence.
There are some instances in which you are not eligible for residency in Ireland. These include:
If you have been living in Ireland on a study visa
You are an employee of a foreign embassy
You are living in Ireland as an intra-company transferee
Immigrant Investor Program
US citizens may also be eligible to move to Ireland under the Immigrant Investor Program.
This will enable the applicant and their immediate family to move to Ireland for up to five years with a minimum investment of €1 million.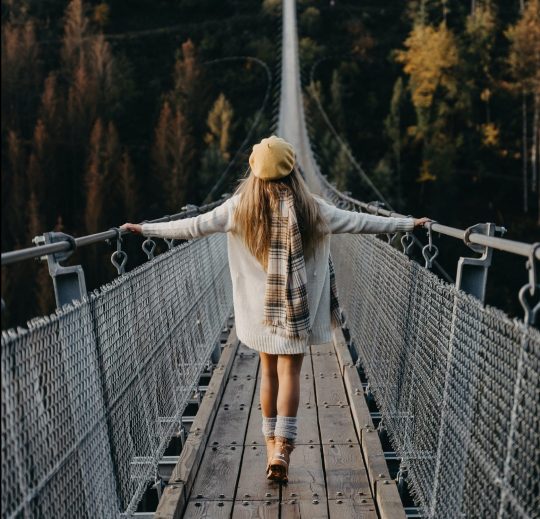 Required Documents
When you submit your application for Irish residency to the INIS, you will need to include a number of required documents.
The purpose of these documents is to confirm your identification and evidence of your claim for residency.
Missing or fraudulent documents can cause your residency application to be delayed or rejected.
Supporting documentation may include:
Completed application form
Bank statements
Original US passport
Original birth certificate
Original marriage or civil partnership certificate
Original passport and birth certificate of the applicant's Irish spouse/civil partner
Documents that prove the applicant's sponsor has the independent means to support themselves and their partner financially during the term of residency
Paystubs showing individual income
Documents that support refugee status if applicable
Documents supporting reckonable residence
Employment permit if applicable
You should include a photocopy of all documents. Original documents will be returned to you by post.
All required documentation that is not originally in the English or Irish language must have certified translated copies made and submitted along with your application package.
Letters from companies, universities, colleges, or professional courses must be on an official headed paper.
How To Apply
You will typically need to apply to the Irish Naturalization and Immigration Service by filling out the written physical application form and submitting it by mail. If you have entered Ireland legally within the last 90 days, you may be able to apply for residency from within Ireland.
The application process for Irish residency has several steps:
Submit your preclearance application

When your preclearance application is accepted, you will receive a letter of approval which you must take with you and present to the immigration officer at border control when you enter Ireland. Immigration officers will review your documents at the border and determine that you have a valid reason for entering the country.

Apply for a work permit (if applicable)

If you are applying for residency on the basis of employment, you will need to apply for a work permit prior to submitting your residency application. You may apply for one of nine employment permits depending on the nature of your work:

Critical skills employment permit
General employment permit
Internship employment permit
Reactivation employment permit
Contract for a services employment permit
Dependent/partner/spouse employment permit
Intra-company transfer permit
Exchange agreement employment permit
Sports and cultural employment permit

Submit your residency application and pay the fees

You will need to register with the local immigration office in Ireland and pay the Irish Residence Permit fee.
Costs and Fees
The Irish Residence Permit costs €300 which can be paid by bank draft or money order.
You may be exempt from paying the fee if you:
Have refugee status or subsidiary protection status
Are in Ireland under leave to remain
Are under the age of 18
Are applying for residency based on marriage to an Irish citizen
Are applying for residency based on familial ties to an EU citizen
Processing Time
The processing time for a US citizen to achieve Irish residency can vary based on the route of immigration and the conditions at the time. You may need to apply for several different steps throughout the process and wait for a response for each. These can include:
Immigration preclearance
Employment permits
Residency application
Typically residency applications are processed between 6 and 8 months from the time you submit your application. However, it can take much longer depending on your individual situation and your supporting evidence.
How Can Total Law Help?
With Total Law, your residency application can be assembled by our team of professional immigration lawyers. With our expert knowledge, we can ensure your supporting documents are correct and your residency application has the best chance of approval.
Your Total Law advisor will provide you with all the necessary advice and up-to-date guidelines on Irish residency for US citizens.
For further information, contact us today at +1 844 290 6312 or use our online contact form to get in touch with our team of qualified immigration lawyers.
Advice Package
Comprehensive immigration advice tailored to your circumstances and goals.
Application Package
Designed to make your visa application as smooth and stress-free as possible.

Fast Track Package
Premium application service that ensures your visa application is submitted to meet your deadline.
Appeal Package
Ensure you have the greatest chance of a successful appeal. We will represent you in any case.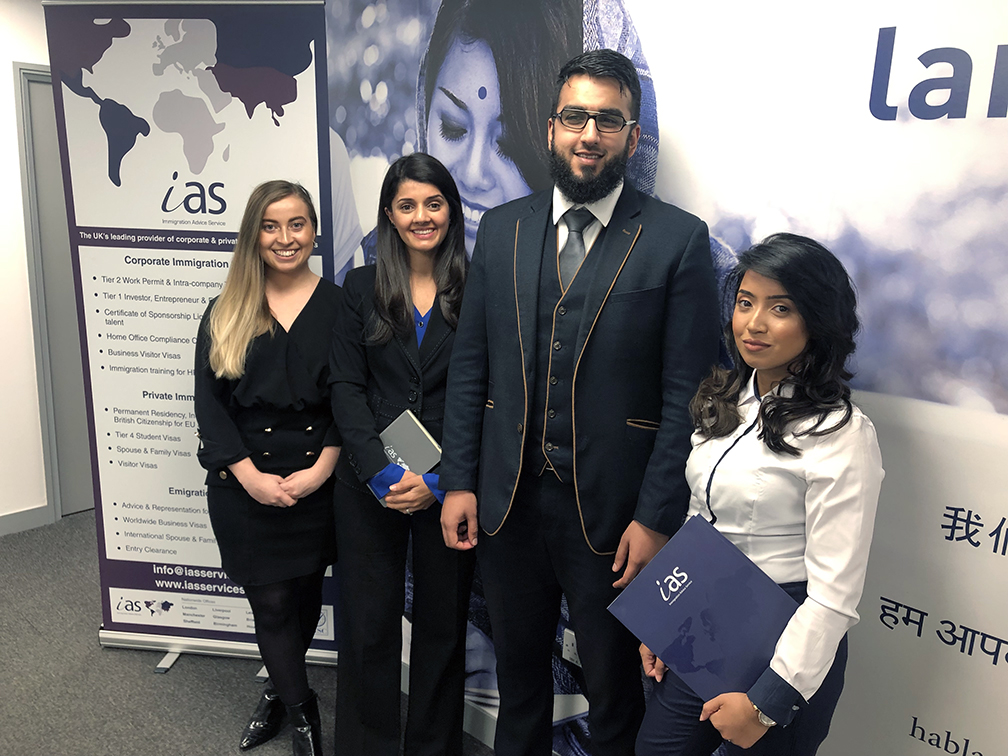 The Advice Package
During this untimed Advice Session with our professional immigration lawyers in London, you will receive our comprehensive advice, completely tailored to your needs and your situation.
Request the Advice Package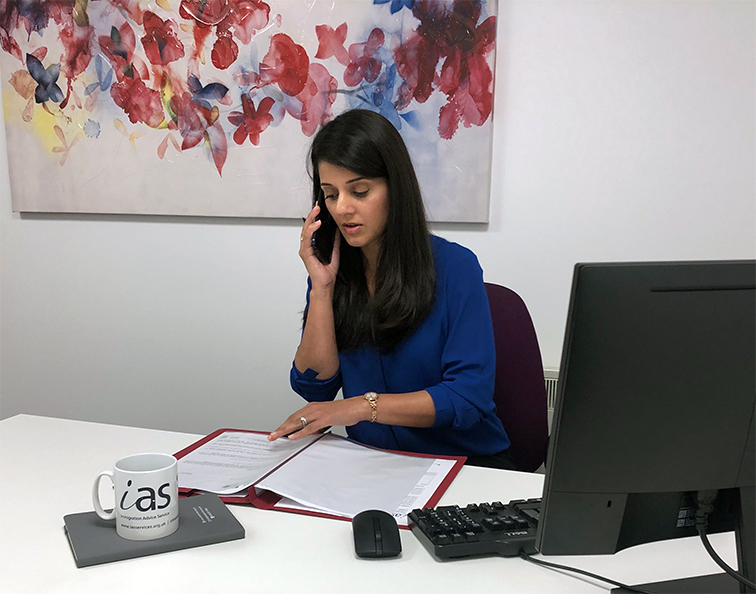 The Application Package
With our Application Package, your dedicated immigration lawyer will advise you on your application process and eligibility. Your caseworker will then complete and submit your forms to the Home Office on your behalf.
Request the Application Package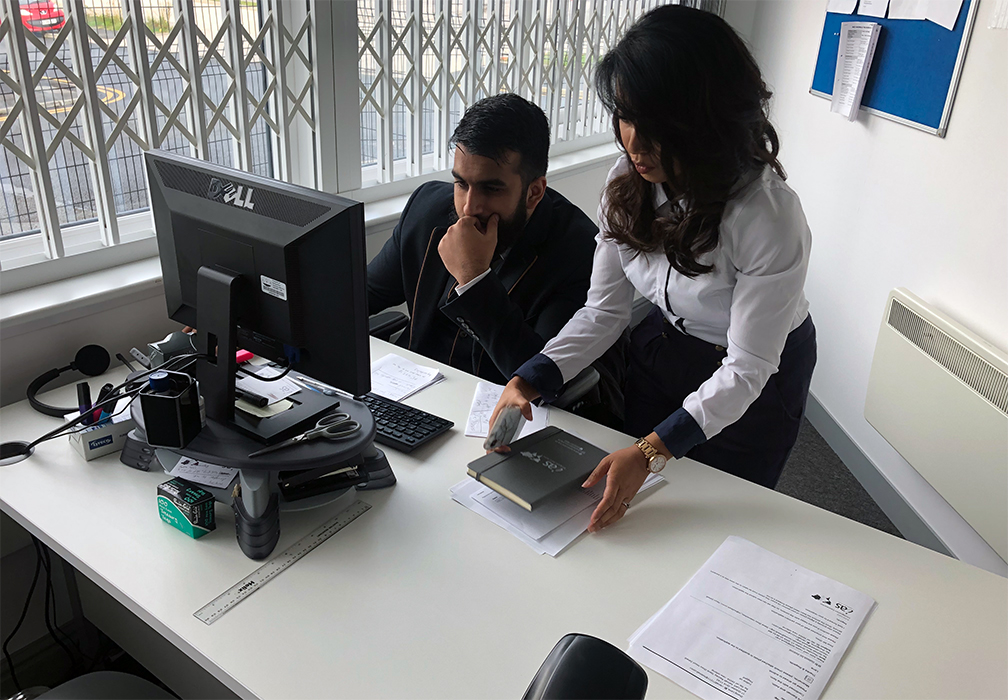 The Fast Track Package
Our Fast-Track Application Package is a premium service for those who need to submit their application in time with their deadlines. Your case will become a top priority for our lawyers and you will benefit from our highest-quality services.
Request the Fast Track Package
The Appeal Package
By choosing our Appeal Package, you can rely on our lawyers' legal knowledge and experience to ensure you have the highest chance of a successful appeal. We will also fully represent you in any hearings/tribunals.
Request the Appeal Package
Related pages for your continued reading.
Frequently Asked Questions
No, you can still keep your US citizenship and become a resident of Ireland. A residence is not the same as citizenship. While permanent residence will grant you a number of benefits in Ireland, it does not entitle you to Irish citizenship or an Irish passport. If you would like to apply for citizenship, you will need to complete a separate process.
Triple or multiple citizenship is allowed in Ireland. If you already hold two citizenships, you are still eligible to become a resident of Ireland or apply for citizenship in Ireland without renouncing the citizenships you already hold.
To retire to Ireland you have several choices as a US citizen. If you are the elderly dependent parent of an Irish citizen, you may apply for Stamp 0. Like the Irish Residence Permit, to be eligible for Stamp 0, you will need to meet specific circumstances. You will have to prove that you are fully financially self-sufficient, don't intend to work in Ireland, and don't intend to receive any state benefits.
Yes, the Irish Residence Permit can be renewed at the end of its valid time period provided you still meet all eligibility requirements. In addition, after five years of legal residency in Ireland, you will be eligible to apply for citizenship by naturalization. You will need to pay additional fees at the time of renewal.