Irish Citizenship Application
Foreign nationals who have spent a required minimum period under certain visa types in Ireland can become Irish citizens through the naturalization process.
For expert advice and support with your citizenship application process, contact Total Law today at +1 844 290 6312 or use the online form to get in touch.
Becoming an Irish Citizen
A person may attain Irish citizenship through birth, descent, naturalization, or marriage to an Irish citizen.
All individuals born in Ireland before 1st January 2005, irrespective of the nationality of their parents, are considered Irish citizens. However, an amendment to the Irish citizenship laws now means that individuals do not attain automatic citizenship through birth. Individuals born in Ireland after 01 January 2005 to non-Irish or non-UK parents are entitled to citizenship based on their parents' residence status and history. In such a case, one or both parents must have;
Lived in Ireland or Northern Ireland for 3 out of the 4 years before the individual's birth; or
Had the right to live in Ireland or Northern Ireland without restriction.
Irish citizenship through descent applies to individuals who have an Irish parent. Individuals who have Irish parentage and are born in Ireland are automatically citizens of the country. If an individual is born abroad to a parent born in Ireland or has grandparents born in Ireland, they can claim citizenship through the Foreign Births Register.
Citizenship by marriage applies to persons who are married to Irish citizens and reside in Ireland legally.
Citizenship through naturalization applies to foreign nationals residing legally in Ireland under certain visa types and who have spent certain minimum years in Ireland and have abided by Irish laws during their stay. If you wish to apply for naturalization, you must fulfil several requirements.
A successful citizenship application makes you an Irish citizen and grants unrestricted right to State freedom and benefits. You also become eligible for an Irish passport.
"I'm very happy with the standard of training received on the OISC Level 1 course, i passed my exam. Thank you!"
"My application was approved and a huge weight has been lifted from our shoulders this year "
"We used this service for the spouse visa extension application to assure that all the information was valid and correct."
Eligibility Requirements for Irish citizenship by naturalization
To claim Irish citizenship by naturalization, you must fulfil certain eligibility requirements. These include;
You must be at least 18 years old or be married if aged under 18.
You must meet the residence requirement
You must be of good character
You must attend the citizenship ceremony to declare your loyalty to Ireland.
In some cases, the Irish Ministry of Justice may approve citizenship for an individual who does not meet the above conditions. This may apply to an individual who;
Has Irish associations or is of Irish descent, e.g., through an Irish grandparent.
Has been resident abroad in the Irish public service
Is has refugee status, or is a stateless person as defined by law.
Residency requirements for Irish Citizenship
Your application for Irish citizenship depends on meeting the residency requirements. This entails that;
You currently have legal residence in the State.
You have built up enough reckonable residence in the state.
Legal residence means that you have lived in Ireland for at least 5 years out of the previous 9 years.
This includes a continuous residence for 1 year before your application.
You can prove your legal residence through your immigration permission stamps.
Reckonable residence
You must show that you built up enough reckonable residence to be granted Irish citizenship. This entails that you must have spent at least 1825 days in Ireland under certain types of stamps. This includes 365 days of continuous residence immediately before your application.
For EEA, Swiss, or UK nationals, every period spent in Ireland counts towards reckonable residence. As a non-EEA, Swiss, or UK national, holding any type of Long Stay visa such as an employment visa counts towards reckonable residence. Also, any time spent in Ireland as an Irish citizen's civil partner or spouse counts towards reckonable residence.
The following stamps all count as reckonable residence:
Stamp 1
Stamp 1G – time spent as the spouse of a work permit holder
Stamp 3
Stamp 4
Stamp 5
You can prove your period of reckonable residence in Ireland by showing your immigration permission stamps or documents from the Department of Justice, indicating the permissions you have been granted.
There is an online calculator on the Immigration Service Delivery website that you can use to determine if you meet the residency conditions for Irish citizenship by naturalization. You must complete the online residency calculator when submitting your naturalization application as a US citizen. In addition, you must score 150 points each year that proof of residency is required.
You should ensure that you keep your immigration registration up-to-date. Any gaps in your immigration status in Ireland could make your citizenship application ineligible and thus rejected. You should be able to explain any long periods spent outside of Ireland.
As a non-EEA, Swiss, or UK national, certain periods of residence do not count as reckonable residence. Such residency periods include;
Stamp 1G – time spent on Third Level Graduate Scheme under this stamp.
Stamp 1A
Stamp 2 – time spent under a student visa.
Any time you spent in the State while undocumented.
Any time you spent in the State under a Tourist Visa for non-EEA nationals.
Good character requirements
You must satisfy the Irish Department of Justice that you are of good character before you can be granted Irish citizenship.
You must disclose details of any criminal records or ongoing criminal proceedings when applying for citizenship.
These records/proceedings are considered and may mar your application success.
Breaching the conditions of your residence permits or living in Ireland illegally may also mar your citizenship application.
Thus, you mustn't fall under this category.
Irish Naturalization Application process
Before applying for Irish citizenship, check that you meet all the requirements. After establishing that you meet the requirements, proceed with the application process. The process follows several steps.
Step 1: Fill out the relevant application form
You must download and fill out the updated citizenship application form from the immigration service delivery website. After filling out the form, you will be required to submit it and other supporting documents. If you submit an outdated version of the form, it will be returned to you, and you will have to start the process all over.
The application form to fill out depends on the route you're applying for citizenship. There are four different application forms:
Form 8: Application for a person of full age, including young adult
Form 9: Application by a naturalized parent on behalf of a minor
Form 10: application on behalf of a minor of Irish descent or Irish associations
Form 11: application on behalf of a minor born in the State from 1st January 2005 who is not entitled to Irish citizenship by birth.
Under Irish law, a young adult is any individual between 18 and 23 years who depends on their parents for accommodation and general living expenses. Such young adults must have legally entered Ireland as part of a family unit, must be attending secondary school or third level education in the state, and must not be financially independent.
A minor is any individual under 18 years who is not married at the time of their application.
Minors cannot complete their application by themselves, and as such, the relevant application must be completed by their parent, guardian, or someone acting on their behalf.
Step 2: Gather and Submit Required Documents
You are required to submit certain documents in support of your application. The specific documents to submit depend on the citizenship route through which you're applying and your particular circumstance.
As an adult applying for naturalization through Form 8, you must submit the following documents.
Your original valid passport
A copy of the biometric page of your valid passport
All passports which have been held from the date of your arrival in Ireland, including biometric pages and pages with immigration and permission stamps
Two recent color passport-sized photographs, signed and dated at the back by a witness who signs the statutory declaration on the application form.
Certified copy of your birth certificate
Certified copy of your current in-date Irish Residence Permit/GNIB Card
A copy of your permission to remain letters issued by the Irish Naturalisation and Immigration Service
Copy of completed online residency checker form
Copies of bank statements for all of your bank account for at least three of the last six months
A letter from your current employer showing the date you started employment
Copies of three payslips from within the last six months and a copy of your P60 or a tax statement from the Revenue Commissioners for each year of residence
where applicable, a certified copy of your marriage/civil partnership certificate
An accredited translator must translate all documents that are not in English, and then you submit both original copies and copies of the certified translations. After gathering these documents, you will submit them by post to the Citizenship Division of ISD. Ensure your documents are well packaged in suitable envelopes.
While you must provide all required documents, it does not guarantee that your application will be accepted.
Step 3: Pay the Application fee
You must pay an application fee for each citizenship application you make. The current fee is €175. This fee cannot be waived and is non-refundable.
If your application is approved, you must pay a certification fee before receiving your Certificate of Naturalization. The certificate fees by category are:
€950 for adults
€200 for minors
€200 for the widow, widower, or Surviving Civil Partner of an Irish citizen:
Refugees do not make any payment for certification fees.
You must make the application and certification fee payments through a bank draft drawn on an Irish bank and payable to the Secretary-General, Department of Justice & Equality.
Processing Times and Application Decisions
Currently, it takes about 23 months to receive a decision from the date an application is made. However, each application is unique and processing times vary based on individual circumstances.
When you submit your application, Irish immigration officials check that you have filled out the most recent version of the application form, paid the application fees, properly signed the statutory declaration, and submitted all required documents. If any documents are missing, you will be given 28 days to provide them. Your application will be rejected if you cannot provide those documents or have not properly filled the statutory declaration.
After processing, your application will be sent to the Minister for Justice & Equality for consideration. The Minister has absolute discretionary power to accept your Irish citizenship application.
If your application is approved, ISD will send you a letter advising you of the Minister's proposal to grant you a Certificate of Naturalisation subject to completing the naturalization process.
Irish Citizenship ceremony
To fully become an Irish citizen, you must attend a citizenship ceremony and declare fidelity to the nation and loyalty to the state. You will be given your certificate of Naturalization when you attend the ceremony. You must keep this certificate safe. Minors are not required to attend the citizenship ceremony.
To complete your application for citizenship and prepare for the ceremony, you must;
Send some final documentation to ISD, including your Irish Residence Permit (IRP) or GNIB card and passport-sized photos for your Certificate of Naturalisation.
Pay the certification fee.
Citizenship ceremonies are held periodically throughout the year. You will receive an invitation to your ceremony at least 4 weeks before the ceremony is due.
After you become an Irish citizen, you may apply for an Irish passport via the Department of Foreign Affairs.
Refused Applications
If your application is refused, ISD will send you a letter informing you of the Minister's decision and the reasons for refusal.
Refused applications cannot be appealed, and there is no refund of paid fees.
You can re-apply for citizenship by naturalization at any time.
However, ensure that you pay careful attention to the reasons for the previous refusal when reapplying for citizenship.
Other Citizenship Application Processes
Irish citizenship through marriage or civil partnership
If you're married to or are the civil partner of an Irish citizen, you can easily gain Irish citizenship through naturalization. You can apply for Irish citizenship as a spouse/civil partner after legally residing in Ireland for three years rather than five. This includes 1 year of continuous residence in the year directly before the date of your application.
To be eligible for citizenship as the civil partner or spouse of an Irish citizen, you must:
Be 18 years or above at the time of applying for citizenship
Have been in a relationship (marriage or civil partnership) with the Irish citizen for at least 3 years
Have been living together for at least three years in an ongoing marriage/civil partnership. You must provide three different proof of residence documents showing your names and address for each year you have lived in Ireland.
Applying for citizenship as a spouse otherwise follows a similar process as that already described. You will download and fill out form 8 and submit all required documents to ISD. The documents you submit will include a certified copy of your marriage/civil partnership certificate.
Citizenship for refugees
You can apply for Irish citizenship if you have refugee status or are a stateless person. You will be eligible after three years of reckonable residence in Ireland. It is crucial to keep your immigration registration up-to-date during your residency.
As part of the naturalization process for citizenship as a refugee, you will need to include three different proof of residence documents for each year of the reckonable residence.
Citizenship through descent or by Irish associations
You can apply for Irish citizenship if you are of Irish descent or have Irish associations. Citizenship by descent is open to individuals with Irish ancestry going as far back as their great-grandparents.
If you were born outside of Ireland, you could apply for foreign birth registration if;
One of your grandparents was born in Ireland.
One of your parents was an Irish citizen at your birth.
When you satisfy these conditions, you can then proceed with registering your birth in the foreign birth register. You can do so for both you and any dependent child of yours.
An estimated 33 million U.S. citizens are eligible for Irish citizenship by descent. In addition, the process is relatively fast and affordable.
When registering a birth in the foreign births register, you will need to submit the following documents;
Original birth certificate showing your parent's details
Certified photocopy of identification such as passport or driving license
Two proofs of address
Original civil birth certificate of the ancestor you're basing your application on
Certified photocopy of current identification, such as passport or driving license, of the person you are basing the application on
Original marriage certificate or change of name document (if applicable)
How can Total Law Help?
At Total Law, we have excellent immigration lawyers vastly experienced in Irish immigration and citizenship processes.
Our immigration experts will help you determine if you're eligible for Irish citizenship and the applicable route. They will guide you through the entire application process, ensuring that you get all the documents and fill out the application form without errors. Our immigration lawyers offer you support and advice throughout the process to ensure that it is smooth and successful.
Contact us today at +1 844 290 6312 to start your successful journey toward becoming an Irish citizen.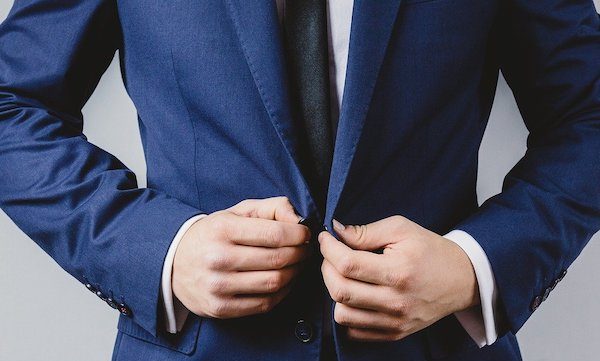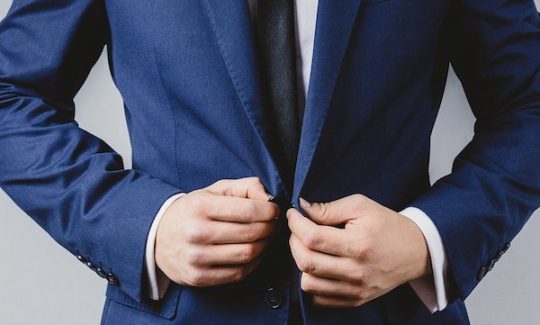 Advice Package
Comprehensive immigration advice tailored to your circumstances and goals.
Application Package
Designed to make your visa application as smooth and stress-free as possible.

Fast Track Package
Premium application service that ensures your visa application is submitted to meet your deadline.
Appeal Package
Ensure you have the greatest chance of a successful appeal. We will represent you in any case.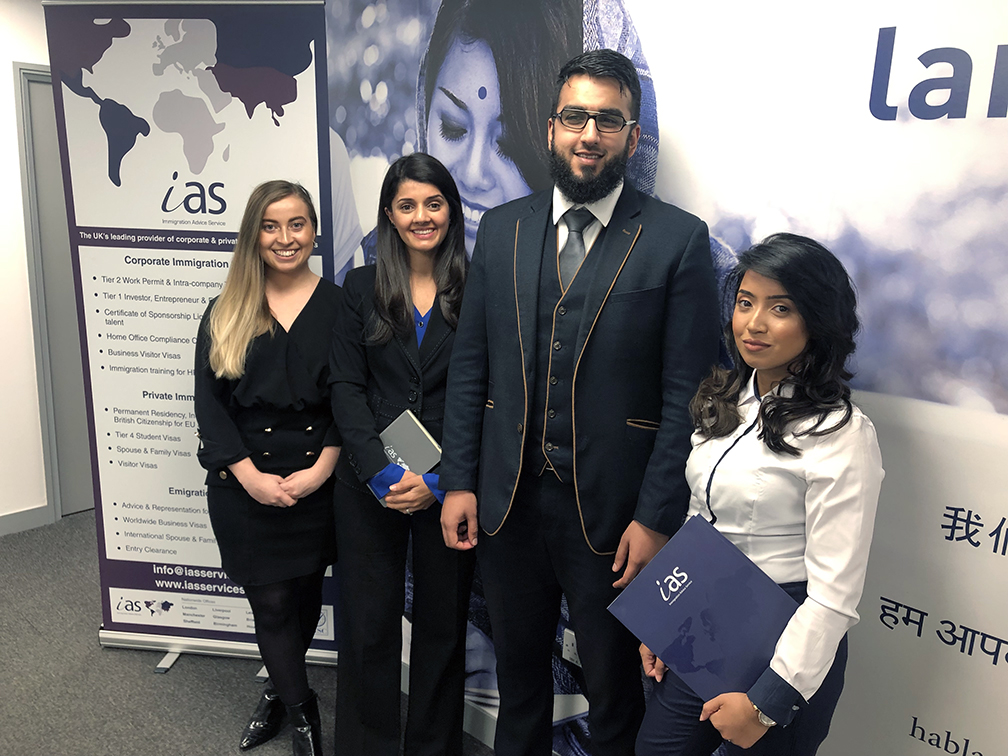 The Advice Package
During this untimed Advice Session with our professional immigration lawyers in London, you will receive our comprehensive advice, completely tailored to your needs and your situation.
Request the Advice Package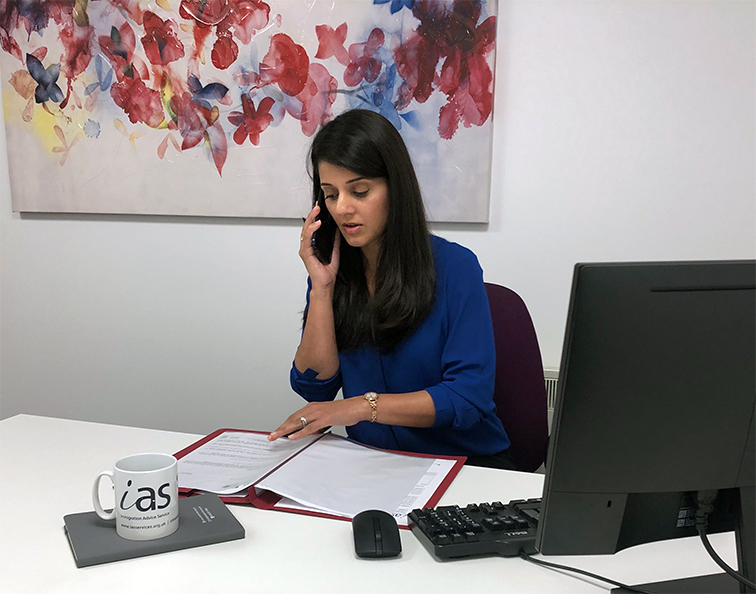 The Application Package
With our Application Package, your dedicated immigration lawyer will advise you on your application process and eligibility. Your caseworker will then complete and submit your forms to the Home Office on your behalf.
Request the Application Package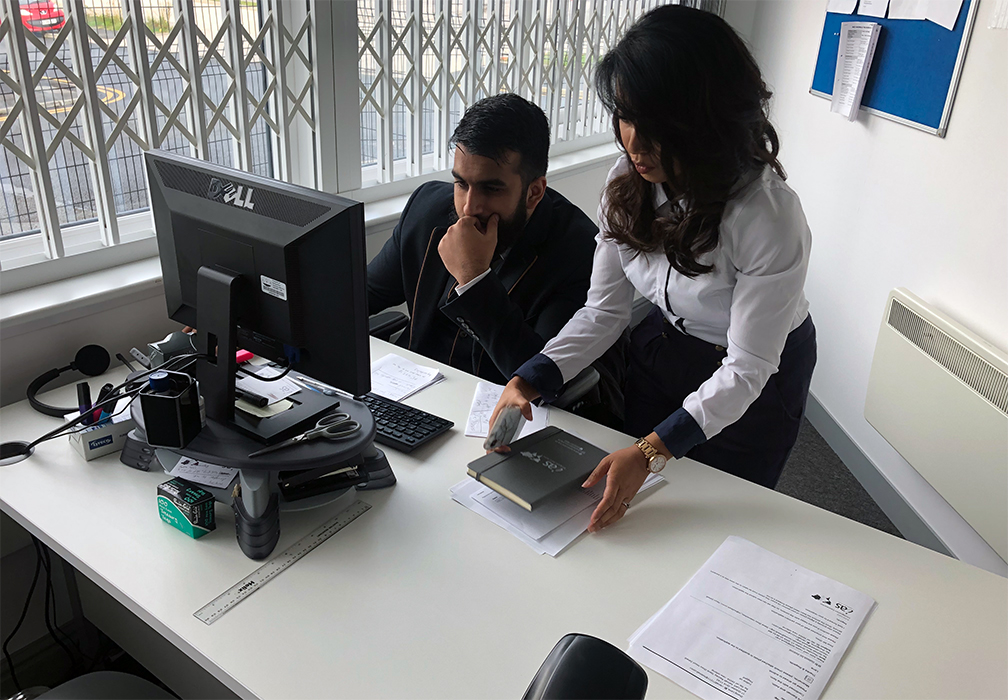 The Fast Track Package
Our Fast-Track Application Package is a premium service for those who need to submit their application in time with their deadlines. Your case will become a top priority for our lawyers and you will benefit from our highest-quality services.
Request the Fast Track Package
The Appeal Package
By choosing our Appeal Package, you can rely on our lawyers' legal knowledge and experience to ensure you have the highest chance of a successful appeal. We will also fully represent you in any hearings/tribunals.
Request the Appeal Package
Related pages for your continued reading.
Frequently Asked Questions
Yes. Your Irish nationality or citizenship can be revoked under certain circumstances like;
If information important to being granted the Certificate of Naturalisation was concealed, whether intentionally or not.
If a person fails in their duty of fidelity or loyalty to the State
If a naturalized citizen remains resident outside of Ireland for a continuous period of seven years and has not made official declarations of their intention to retain citizenship.
If the Irish citizen is also a citizen of a country that is at war with Ireland
Yes. Irish laws allow you to retain the citizenship of your home country, including the United States while applying for citizenship. However, if you are also a citizen of a country at war with Ireland, your Irish citizenship may be revoked.