Ireland Multi & Single Entry permission: Apply from the US
Whatever the reason you have to travel to Ireland, you may need to apply for a single or multiple entry visa to enter the State. The one you will need depends on your travel history and purpose in Ireland.
For advice and assistance with your application, contact us today at +1 844 290 6312 or use the online contact form to get in touch.
What is a Single Entry Visa?
A single entry visa permits you to travel to Ireland once regardless of how long your visa is valid for.
Ireland also has two other visa categories called the Short stay 'C' Visas (for less than 90 days of stay) and Long Stay 'D' visas (for more than 90 days of stay). You can apply for a single entry visa for either. However, you must obtain an immigration stamp on your visa when in Ireland if you are on a long stay visa so you can leave the country and return during your visa's validity.
Your travel history may influence which type of visa you are given. For example, if you are just visiting Ireland for the first time, you are most likely to be given a single entry visa even if you apply for a multi-entry visa.
"I'm very happy with the standard of training received on the OISC Level 1 course, i passed my exam. Thank you!"
"My application was approved and a huge weight has been lifted from our shoulders this year "
"We used this service for the spouse visa extension application to assure that all the information was valid and correct."
What is a Multi-entry Visa?
A multiple entry visa permits you to travel to Ireland several times for short trips during your visa' valid period.
They are usually given to those who have received at least two Irish visas in the past and observed the conditions of those visas. If you don't have that history, you may still be given a multiple-journey visa for these reasons:
Recurrent business meetings to Ireland. You will need to submit evidence of this from your employer and the company you intend to meet with in Ireland.
You need to travel to another country while on a business trip to Ireland and return to Ireland for further meetings or travels.
You are traveling to and from another country, via Ireland.
Note that multi-entry visas cannot be used to bypass immigration rules governing residency in Ireland. This means that it is impossible to remain in Ireland for 90 days and then seek to re-enter the country for a further period of up to 90 days. Once the multi-entry visa is abused, you may be refused entry or future visa applications.
Requirements for a Multi or Single entry Permit/Visa
There are requirements you need to meet before getting a multiple entry visa. They are:
You must be a previous holder of an Irish visa.
You must have traveled to Ireland at least 3 times in the past 1 year.
Your traveling intention must be for short periods.
Your purpose requires that you travel to Ireland, travel to another country, and return to Ireland.
You have to travel through Ireland to and from other countries.
Along with the above, you must also meet the requirements for the particular visa you apply for, such as the student visa or business visa.
For single entry visas, the requirements are only tied to the visa you apply for. If you qualify for the visa, you are likely to be granted a single entry visa.
Multi-Entry Visa Policy
Getting a valid multi-entry visa is very strict. There are different standards and considerations the State's Visa Office looks into before granting them. One of these standards is that you need to have a good travel and immigration history.
Also, once your multiple entry visas expire, you can no longer be permitted to enter Ireland unless you get another visa such as a re-entry visa.
The validity period for a multi-entry visa differs based on your needs. The options are one-year, two years, three years, and five years. The five-year option is typically only given for those with business or family reasons such as visiting your Irish citizen spouse who lives in Ireland.
Single Entry Visa Policy
You can apply for a short-stay or long-stay visa with a single entry permit.
Most single-entry visa applicants are Long Stay D visa holders. They are on work, study, or family long-stay visas, and they are staying in Ireland until their visa expires. To enable them to leave Ireland and return using the same visa, they are given an Irish Residence Permit (IRP) when they register their stay in Ireland. The IRP confers a legal resident status on them so they can travel in and out of the country without a visa permit.
If you are on a long-stay single-entry visa and you need to travel out of Ireland before your IRP is ready, you will need to apply for a re-entry visa or multiple-entry visa before you leave Ireland.
Single & Multiple Entry Permit Validity
The visa you are applying for, and your circumstances determine the validity of your Multi entry Visa. As mentioned above, the options are 1, 2, 3, and 5 years. Some applicants that are given the five-year visas are short-stay business visa holders who have traveled to Ireland multiple times in the past and meet the other requirements, and non-Irish spouses of Irish citizens.
Note that a short stay C multi-entry visa only allows you to stay in Ireland for up to 90 days in a year. So, even if you have five-year visa validity, you cannot make Ireland your home by staying past the 90-day period.
The validity period for single-entry visas depends on the visa. For short-stay visas, it's typically within 90 days while long-stay visa holders may be granted longer durations, depending on what the visa is for.
Travel History Requirement
Travel history is one of the most important requirements for both short stay C and long stay D multiple entry visas. The reason for this is to convince the visa officials that you will not abuse the visa. You must also have a good history of compliance with the visa office in Ireland.
They will check your previous visas to ascertain that you have not broken any immigration laws in your past travels to Ireland. They can use your travel history to Ireland and other selected countries like the United Kingdom, Canada, New Zealand, Australia, and the Schengen States.
Application Process for the Single or Multiple Entry visa
When applying for either a multiple or single entry visa permit, you will make use of the regular application process for the Irish visa you want and choose the type of permit: single or multiple entry, on the application page.
You will need to apply in the US or any other resident country, and then you should follow these steps to apply:
Step 1:  Apply for an Ireland visa via the AVATS system portal.
Step 2: Organize all the necessary documents and submit them for processing.
Step 3: Submit your application, and this must be done within 30 days of starting your AVATS application.
You will need to submit your valid passport; this is very important as it will be needed to check for your travel history in and out of Ireland. You will need to apply with other supporting documents, but this depends on your visa type and circumstances.
Your visa must have been approved before the immigration officer can approve your permit, and this will be stamped in your passport.
Visa refusal is also possible, mostly based on the applicant failing to submit all required documents, and you may seek an appeal or reapply.
To avoid stress and confusion during your application, you can contact us today at +1 844 290 6312 or use the online contact form to get in touch.
Application Costs
Here are the costs for single and multiple entry visas:
Single-entry visa application fee: €60
Multi entry visa application fee: €100
Other fees may apply as well, including:

Preclearance fees
Consular fees (if applicable)
Other costs depend on the type of visa you applied for.
How Can Total Law Help?
Total Law's excellent immigration lawyers are highly knowledgeable about the intricacies of Irish visa processes. We provide immigration services, advice, and support to make your application process seamless.
We can help you determine if you meet the eligibility criteria, gather the supporting documents, guide you through the interview process and likely questions you may face so that you are confident during the process, and fill out a quality application on your behalf to maximise your chances.
Total Law is on hand 24/7 at +1 844 290 6312 to help you out. So do reach out to us, and let's make your visa application journey stressless.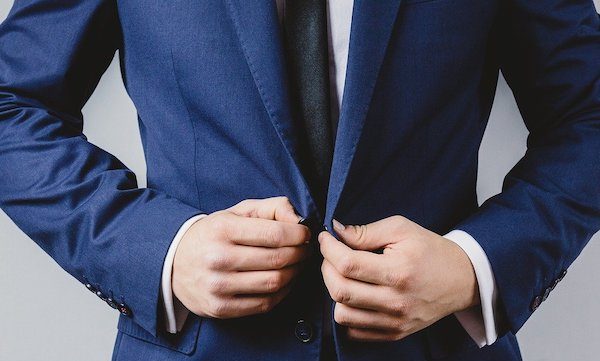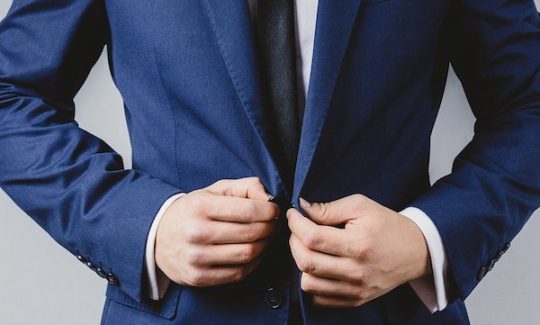 Advice Package
Comprehensive immigration advice tailored to your circumstances and goals.
Application Package
Designed to make your visa application as smooth and stress-free as possible.

Fast Track Package
Premium application service that ensures your visa application is submitted to meet your deadline.
Appeal Package
Ensure you have the greatest chance of a successful appeal. We will represent you in any case.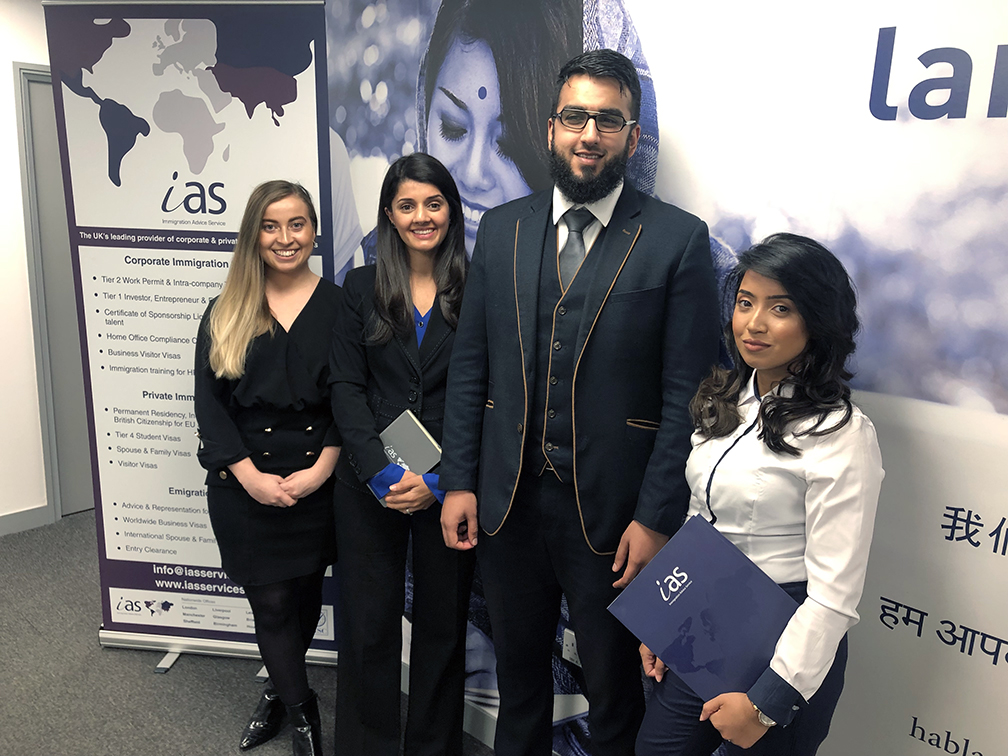 The Advice Package
During this untimed Advice Session with our professional immigration lawyers in London, you will receive our comprehensive advice, completely tailored to your needs and your situation.
Request the Advice Package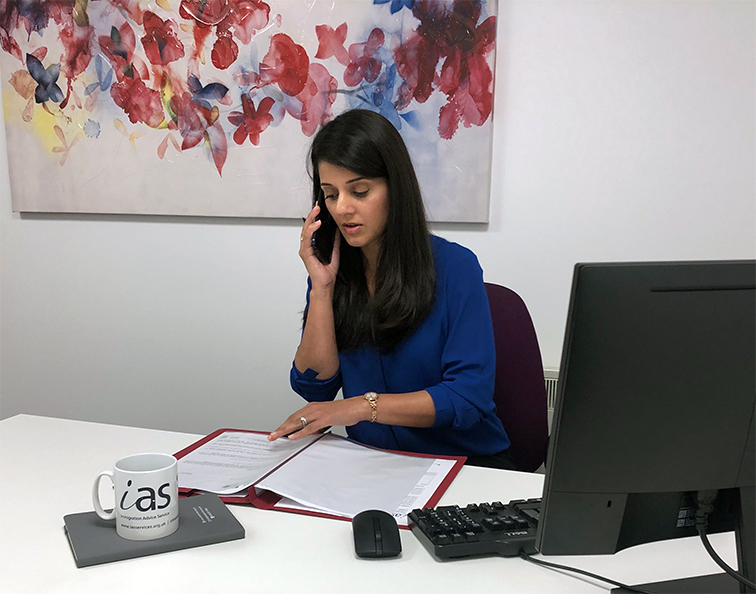 The Application Package
With our Application Package, your dedicated immigration lawyer will advise you on your application process and eligibility. Your caseworker will then complete and submit your forms to the Home Office on your behalf.
Request the Application Package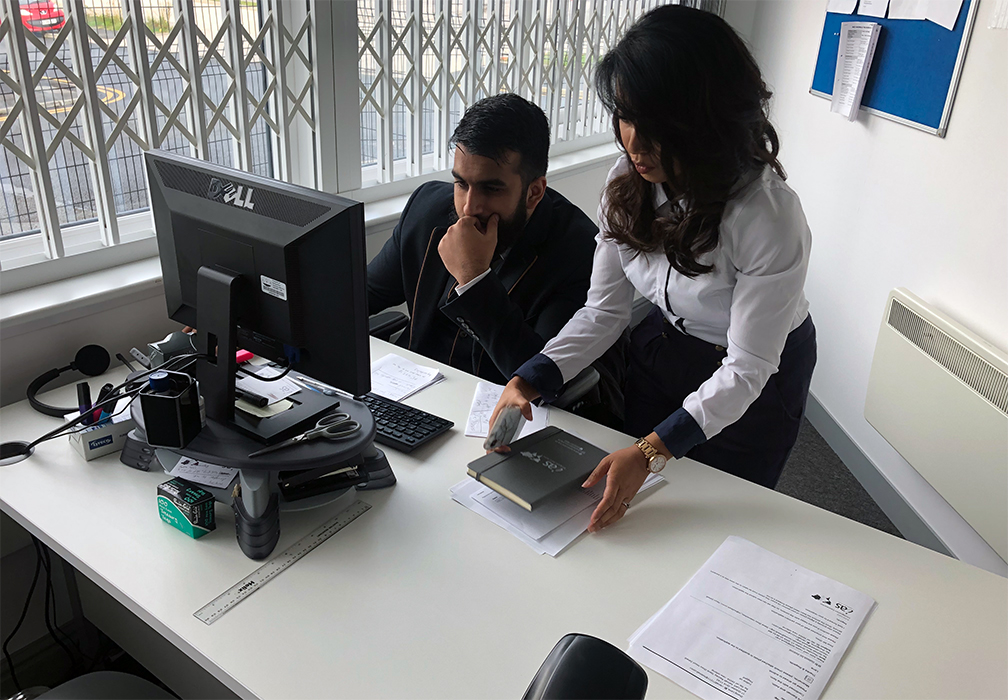 The Fast Track Package
Our Fast-Track Application Package is a premium service for those who need to submit their application in time with their deadlines. Your case will become a top priority for our lawyers and you will benefit from our highest-quality services.
Request the Fast Track Package
The Appeal Package
By choosing our Appeal Package, you can rely on our lawyers' legal knowledge and experience to ensure you have the highest chance of a successful appeal. We will also fully represent you in any hearings/tribunals.
Request the Appeal Package
Related pages for your continued reading.
Frequently Asked Questions
You are not permitted or cannot enter Northern Ireland with an Irish Multi-Entry Visa. The reason is that Northern Ireland is part of the UK law; hence they fall under the UK law. You need to meet UK immigration and visa requirements. However, you will need a Multiple Entry Visa and a UK Visa to visit Northern Ireland and come back to Ireland.
Processing time for an Irish visa permit varies depending on the visa and permits you are applying for. Once you have completed the process of applying and submitting all documents, it will take about 15 to 20 working days to get feedback.
Due to public holidays, weekends, and postage gaps of documents to and from the posting office, there may be delays. Therefore, it is important that you also submit your application 8 weeks before the period you intend to travel to Ireland.
If your entry permission and visa are refused, you will be given back your passport and a Letter of Refusal stating the reasons for your rejection. Most of the time, refusal happens when you do not have adequate information on how to apply, or do not provide adequate documentation.
Nevertheless, you can seek to appeal or reapply and go through the process again if rejected. You can contact us today at +1 844 290 6312 or use the online contact form to get in touch for more information on how you can reapply or seek an appeal appropriately.