Ireland Stamp 0 for US Citizens
Stamp 0 permission is a great visitor visa choice for elderly US citizens who wish to retire in Ireland, as well as non-EEA national elderly dependent parents of Irish citizens. It is also becoming more popular among younger people who wish to live in Ireland for prolonged time periods. If you are a visiting academic from the US or an Irish citizen with an elderly dependent relative from the US, this visa may also be the right one for you.
If you would like further advice on applying for a Stamp 0 visa, contact Total Law for assistance. Speak to one of our expert immigration advisers today. Call +1 844 290 6312 or use the online contact form to get in touch.
What Is Stamp 0?
Stamp 0 indicates permission to stay in Ireland for a temporary period, subject to conditions. It does not give the holder permanent residence, employment, or social assistance rights. However, it allows the holder to reside in, enter and exit Ireland without difficulty. It is often chosen by US citizens for retiring in Ireland, sometimes even referred to as "a retirement visa'', however, it is not intended to result in long term residence or citizenship.
To be granted the Stamp 0, it is required for the applicant to meet financial criteria, including being of independent financial means. Independent means is defined as being fully financially self-sufficient. Alternatively, the applicant's sponsor in Ireland must be of independent means and able to fully support the applicant. You may be granted Stamp 0 if you have permission to:
Retire in Ireland as a financially independent person
If you are the elderly dependant parent or parents of an Irish citizen
If you are a visiting academic at an Irish University or college
If you are extending a short term stay due to exceptional humanitarian circumstances
The holder of a Stamp 0 is not allowed to work, establish or operate a business in Ireland without special permission from the Immigration Service Delivery Department. Stamp 0 does not provide permission to receive any State benefits or use publicly funded services, such as receiving medical treatment in a public hospital. The applicant has to provide proof of private medical insurance.
Stamp 0 is granted for one year. If the holder continues to satisfy the criteria upon which the permission was originally granted, it will most likely be renewed without any complication.
Time spent in Ireland on Stamp 0 is typically not considered reckonable residence. It is not a path toward Irish citizenship.
"I'm very happy with the standard of training received on the OISC Level 1 course, i passed my exam. Thank you!"
"My application was approved and a huge weight has been lifted from our shoulders this year "
"We used this service for the spouse visa extension application to assure that all the information was valid and correct."
What Documents are Required to Apply for Stamp 0?
When applying for Stamp 0, you will be asked to provide a number of required documents. These can include:
Reason for the request for permission
A copy of your current US passport. If you currently hold multiple passports, you have to provide copies of all of them
Copy of your birth certificate
Copy of marriage certificate
Any Irish Associations
Financial documentation, such as bank statements, is verified by an Irish-based accountant. It should list your yearly income and any financial liabilities. Financial documents must show pension income or readily accessible funds. Investment sums do not count toward readily accessible funds evidence.
Police clearance certificate
Details of plans for accommodations in Ireland
Evidence of relationship to the sponsoring family member
Evidence of private medical insurance with full coverage in private hospitals.
Health declaration
Eligibility For Stamp 0
 There are several requirements applicants must meet to be eligible for the Stamp 0.
The applicant must be of independent means, fully financially self-sufficient, and not intend to become a financial burden on the state. Alternatively, their sponsor in Ireland must be of independent means and have the financial resources to be able to support the applicant fully.
The applicant must have fully comprehensive medical insurance.
The applicant does not intend to do paid work or engage in any business or trade while in Ireland. The exceptions can be specified in a conditional letter of permission from Immigration Service Delivery. In order to work in Ireland, you will need an employment permit.
How To Apply For Stamp 0
Prior to receiving Stamp 0, you will need to apply for permission with the Immigration Service Delivery.
If your permission is granted you will receive a conditional letter of offer.
When you go to the Garda National Immigration Bureau or your local immigration office to apply for your immigration permission to remain in Ireland if you are granted permission to remain you will be given the appropriate immigration stamp for your situation.
Every US citizen applying for residence permits will receive a stamp.
Even if you are a non-visa-required person, you may need to apply for residence permission and an immigration stamp.
You will need to pay the Irish residence permit fee and provide the required documents to the immigration officer to review.
You may apply for the Long Stay D Family Visa for family reunification if you are an elderly parent joining your Irish citizen children.
You will need your Stamp 0 Conditional Letter of Offer when you fill out your visa application.
Financial Requirements for Stamp 0
There are certain financial requirements for the sponsor of the Stamp 0 permission as well as the holder of the permission. The sponsor must have financial means to meet the expense of the dependents to the degree that they will not need to rely on public funds or services. They must have received an income of approximately $78,0000 per year for the three years prior to application. In the case of more than one dependent relative, there will be an increased requirement of approximately $19,000.
In the event that the dependent relative has a guaranteed income, the financial requirement on the sponsor may be adjusted to reflect this.
Costs and Fees
There are several costs and fees associated with Stamp 0. In order to receive your immigration stamp, you will need to apply for immigration permission with your local immigration office. The fee for an Irish residence permit is $540 for long-term residency.
Your Irish residence permit may be free if you have refugee status or subsidiary protection status.
Note that you may incur additional costs in order to obtain documentation or certified translations.
How Long Does It Take To Complete The Stamp 0 Process?
The timeline for the process of obtaining Stamp 0 may be short, but depending on the path you are taking there may be an additional waiting period before you have the proper legal status to reside in Ireland. For example, if you are an elderly dependent parent joining your Irish citizen family member on the Long Stay D Family Visa, you will have to first apply for Stamp 0, then go through the visa process.
Typically it takes about eight weeks to receive the Long Stay D Visa from the time of application. Ensuring that your documentation is complete and correct will prevent your application from being unnecessarily delayed.
How Can Total Law Help?
With Total Law, one of our professional immigration lawyers can assist you with your Irish registration or visa process, ensuring your documentation is put together correctly according to your individual circumstances.
Your Total Law advisor will provide you with all the necessary advice and up-to-date guidance on immigration stamps and residence permissions and permits.
For further information, contact us today at +1 844 290 6312 or use our online contact form to get in touch with our team of qualified immigration lawyers.
Advice Package
Comprehensive immigration advice tailored to your circumstances and goals.
Application Package
Designed to make your visa application as smooth and stress-free as possible.

Fast Track Package
Premium application service that ensures your visa application is submitted to meet your deadline.
Appeal Package
Ensure you have the greatest chance of a successful appeal. We will represent you in any case.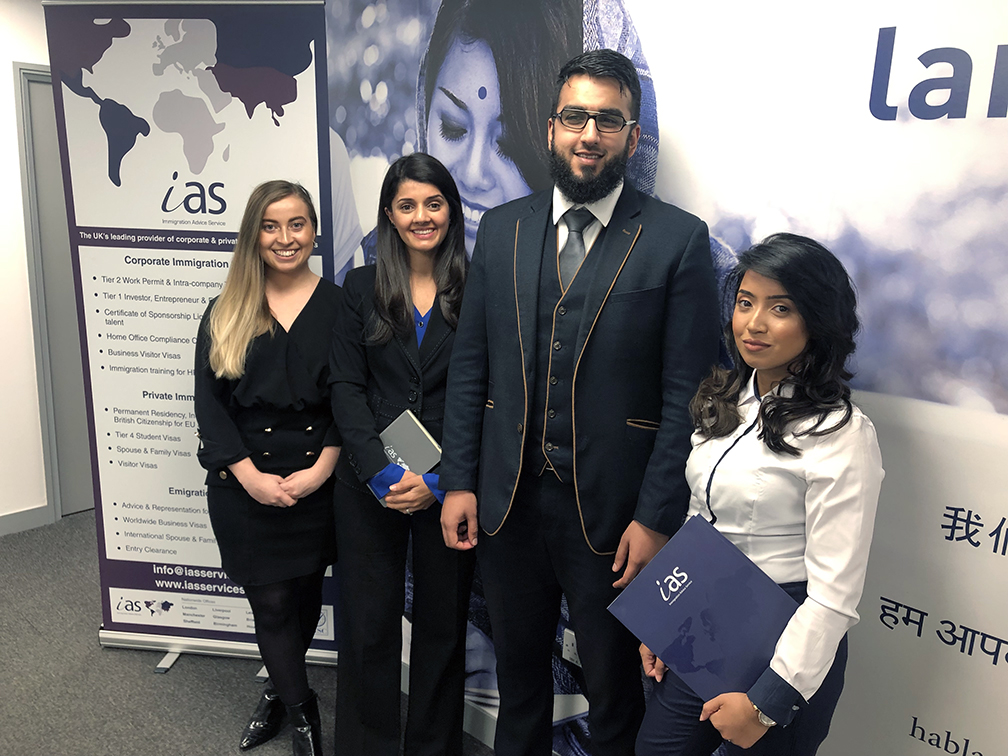 The Advice Package
During this untimed Advice Session with our professional immigration lawyers in London, you will receive our comprehensive advice, completely tailored to your needs and your situation.
Request the Advice Package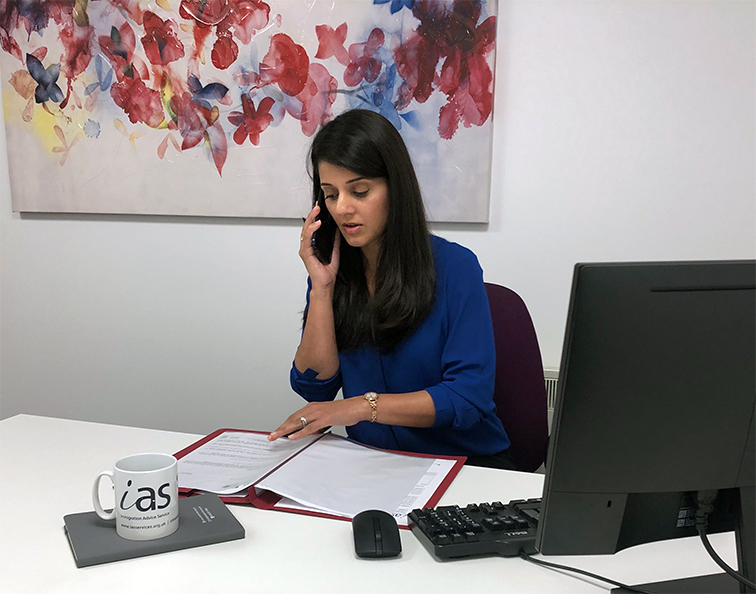 The Application Package
With our Application Package, your dedicated immigration lawyer will advise you on your application process and eligibility. Your caseworker will then complete and submit your forms to the Home Office on your behalf.
Request the Application Package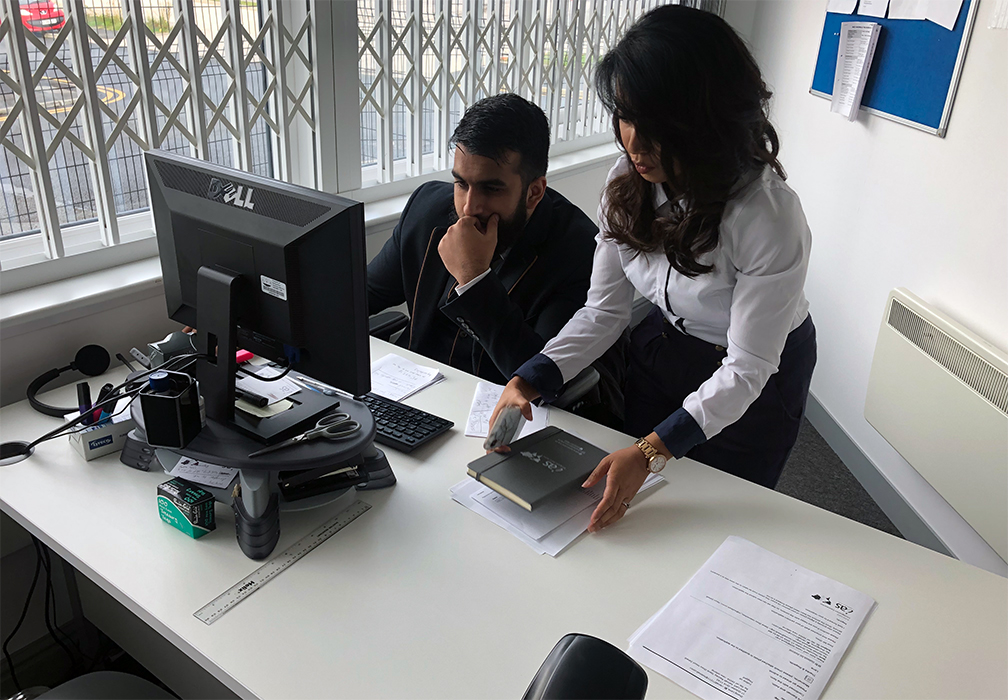 The Fast Track Package
Our Fast-Track Application Package is a premium service for those who need to submit their application in time with their deadlines. Your case will become a top priority for our lawyers and you will benefit from our highest-quality services.
Request the Fast Track Package
The Appeal Package
By choosing our Appeal Package, you can rely on our lawyers' legal knowledge and experience to ensure you have the highest chance of a successful appeal. We will also fully represent you in any hearings/tribunals.
Request the Appeal Package
Related pages for your continued reading.
Frequently Asked Questions
If your letter from the Immigration Service Delivery Department states that your permission is renewable then you will be able to apply for renewal one month before your permission to remain expires. Stamp 0 is considered as temporary residence permission but you may renew the permission annually so long as you are eligible.
When you apply for your Irish residence permit you will be given an immigration stamp according to the permissions that have been granted to you while in Ireland. You can apply for a residence permit with the Immigration Service Delivery Department at your local immigration office.
No, depending on your situation you may receive one of many immigration stamps when you apply for permission to remain in Ireland. If you are a non-visa-required citizen such as from the US, you will not require immigration permission for short trips of 90 days or less. For stays beyond 90 days, you will need to obtain permission to remain in Ireland, and the immigration stamp that you are granted will depend on the details of your circumstances in the country.