Ireland Join Family Long Stay Visa: Apply from the US
If you have family members in Ireland and you are a US citizen/resident and wish for family reunification, you will need to apply for the relevant permission to join your family members by way of a long-stay "D" visa.
Contact one of our expert immigration legal advisors to discuss a Long Stay Visa for US citizens and residents or for help navigating the application process. Call us at +1 844 290 6312 or contact us seven days a week via our live chat.
What is the Family Long Stay Visa?
The Joint Family Long Stay Visa is reserved for foreign citizens based in the United States who want to have family reunification with either their spouse, de facto partner, civil partner, children, or other family members in Ireland.
They must also wish to obtain a lawful permanent resident in Ireland for longer than three months.
In order to enter Ireland with this family visa, the family member you want to join must already be an Irish citizen, hold a residence permit, or have another lawful immigration status in the country.
A US citizen is only able to apply for the Join Family Long Stay Visa if you have a sponsor living in Ireland. Individuals permitted can become your sponsor for a family visa application including:
An Irish citizen
A citizen of an EU/EEA country
A non-EU/EEA citizen who lawfully lives in Ireland on an employment permit
A foreign citizen living in Ireland on Stamp 4 or Stamp 5 immigration permission
A Ph.D. student studying in an Irish accredited program
A researcher under a Hosting Agreement
"I'm very happy with the standard of training received on the OISC Level 1 course, i passed my exam. Thank you!"
"My application was approved and a huge weight has been lifted from our shoulders this year "
"We used this service for the spouse visa extension application to assure that all the information was valid and correct."
What are the eligibility requirements for the Join Family Long Stay Visa?
For a family reunification to be possible, there are several requirements that all applicants need to meet. The requirements  for the family visa are:
You can prove that your family relationship with the Irish family member is genuine and pre-existing
You hold a valid passport
You can prove that your family member in Ireland is eligible to sponsor you
You can prove that your close family relationship lives in Ireland legally
You can prove that your sponsor has enough money to bear complete financial and social dependency and responsibility for you when you arrive and will continue to offer financial support (when necessary)
You can show evidence that you have dependent status on your family visa sponsor (if applicable).
What is the application process for the Join Family Long Stay Visa?
To apply for family reunification for the Join Family Long Stay Visa, your application must be done online.
In the online application process, you will be asked to provide your personal circumstances and state the reason for your wanting to immigrate to Ireland.
Following the online application, you will see a summary application form with all the information from the immigration office that you need to submit, plus the required documents to the immigration officers.
You must print, sign and date the summary form and submit it with the rest of the supporting documents required for the visa application.
What are all the documents required for the application?
To prove your eligibility for family reunification for a Join Family Long Stay Visa and to join your family members in Ireland, you must submit the following particular documents in your visa application.
Please note that all documents accompanying have to be the original copies and must be submitted in either English or Irish (Gaelic). These are the required documents for the Irish immigration authorities:
Signed and dated summary application form
Evidence that you paid the visa fee
Two colored passport-size photographs
Your valid passport
A signed and dated application letter in which you provide details of your family member sponsor, the reason for you coming to Ireland, and your full contact details
A copy of your sponsor's passport or other document proving that they have the right to live in Ireland
Evidence of your relationship with the sponsor
Evidence of the sponsor's bank accounts covering the minimum level of earnings required
Evidence of having adequate accommodation in Ireland
Private medical insurance (which is optional)
What is the financial support required for the visa?
Per Irish law, if you will be joining an Irish citizen family member, your Irish sponsor must have made a cumulative gross income of over €40,000 ($54,140.20 United States Dollars) in the three years prior to the visa application.
In addition, your sponsor cannot have been totally or predominantly dependent on Irish state benefits in the two years prior to the application.
How do I prove my relationship with my family member that my sponsor is real?
You must be able to provide evidence to the national visa center confirming the relationship with your family members in Ireland is genuine and real.
Depending on the relationship that you have with the person, the required evidence will vary.
If you are applying for the Join Family Visa as a spouse or civil partner of a person lawfully living in Ireland, you must submit a marriage or civil partnership certificate and/or photographs and previous correspondence confirming that the relationship has been valid for many years.
If you are making an application as dependent children of the sponsor in Ireland, you should provide the original birth certificate or adoption order.
Or, if you are a de facto partner of the sponsor who is based in Ireland, you should include a registration certificate of partnership, or some other documentary evidence, such as a joint tenancy of property, or evidence of having previously visited your partner in Ireland.
You may be asked to provide additional paperwork and information depending on your individual circumstances and your individual family reunification details.
How can Total Law Help?
Total Law is an accomplished team of immigration lawyers who can support you in your immigrant visa application and immigration processes. We are skilled in helping out with immediate family reunification so you are with the immediate relatives that you love the most.
We are available every day of the week and can be reached by phone at +1 844 290 6312 or by our convenient online chat function.
Advice Package
Comprehensive immigration advice tailored to your circumstances and goals.
Application Package
Designed to make your visa application as smooth and stress-free as possible.

Fast Track Package
Premium application service that ensures your visa application is submitted to meet your deadline.
Appeal Package
Ensure you have the greatest chance of a successful appeal. We will represent you in any case.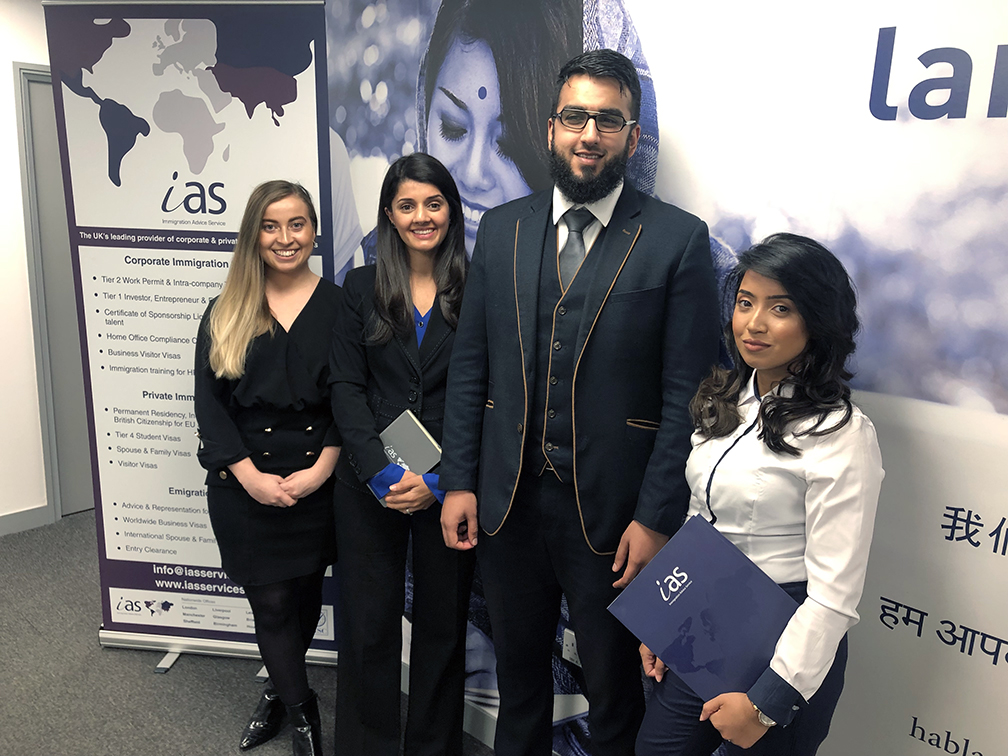 The Advice Package
During this untimed Advice Session with our professional immigration lawyers in London, you will receive our comprehensive advice, completely tailored to your needs and your situation.
Request the Advice Package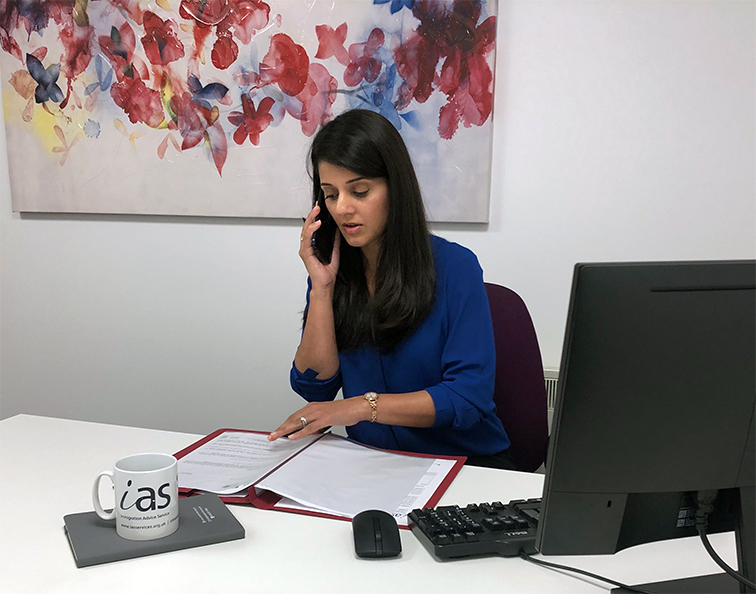 The Application Package
With our Application Package, your dedicated immigration lawyer will advise you on your application process and eligibility. Your caseworker will then complete and submit your forms to the Home Office on your behalf.
Request the Application Package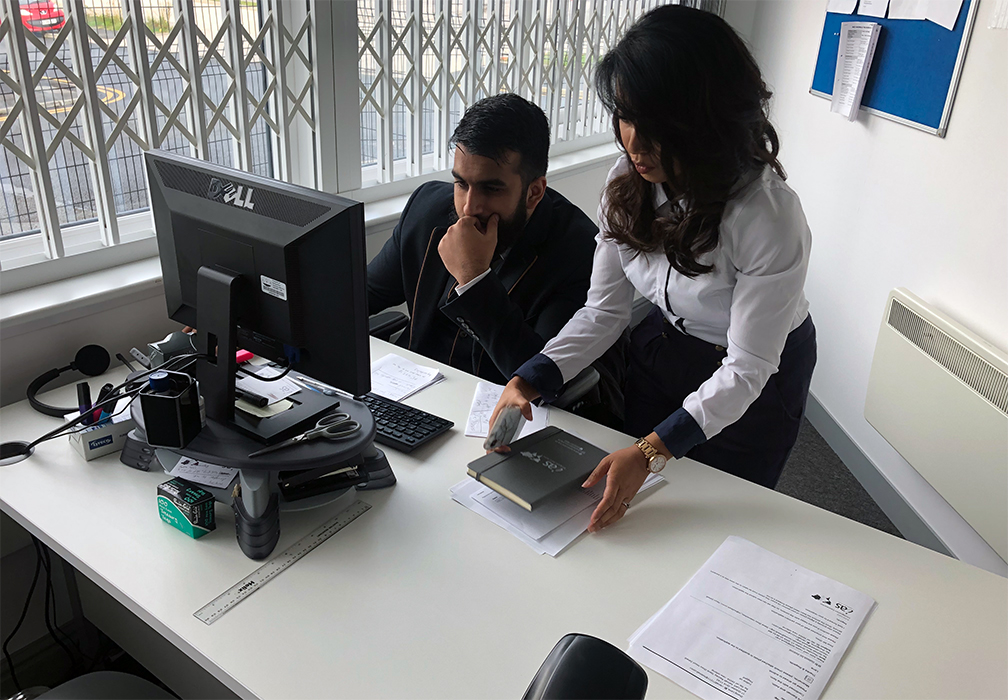 The Fast Track Package
Our Fast-Track Application Package is a premium service for those who need to submit their application in time with their deadlines. Your case will become a top priority for our lawyers and you will benefit from our highest-quality services.
Request the Fast Track Package
The Appeal Package
By choosing our Appeal Package, you can rely on our lawyers' legal knowledge and experience to ensure you have the highest chance of a successful appeal. We will also fully represent you in any hearings/tribunals.
Request the Appeal Package
Related pages for your continued reading.
Frequently Asked Questions
A successful Join Family Long Stay Visa application, must include a valid sponsor and a family member, who wishes to join them in Ireland.
 The sponsorship is based on their relationship with their US family member and incorporates a wide range of family members, including a de facto partner. The basis of the relationship between the sponsor and the family member is crucial to the outcome of a Long Stay 'D'-Join Family visa application. The sponsor has to assume a level of responsibility for the family member they are wanting to bring to live with them in Ireland.
The processing times are between 6 – 12 months.
If your relationship ends after you come to Ireland on the Join Family Visa, you have to notify the Garda National Immigration Bureau Registration Officer within 7 days of the relationship ending. You must provide a detailed explanation of what  happened and you must ask for reasonable permission to stay in Ireland
There is a chance you can stay in Ireland, but this will completely depend on what employment you have, and the circumstances behind why you broke up.
Applicants who want to go to Ireland to join their family members on the Join Family Long Stay Visa should submit their application around 6 months before they plan to leave the United States. Six months should be sufficient time to provide additional documents or information that might be required as part of the application.
The cost to apply for a Join Family Long Stay Visa depends on whether you are applying for single or multiple entry visas.
If you are applying to get a single-entry permit, the cost you must pay will be €60 ($63.25 United States Dollars). If, however, you wish to freely exit and re-enter Ireland several times throughout the duration of your visa, you have to pay €100 (135.34 United States Dollars).