Ireland Medical Treatment Visa
The Ireland Medical treatment Visa permits foreign citizens to come to Ireland for medical procedures. It gives the applicant 90 days of stay in Ireland. If you intend to stay for more than 90 days, you will have to apply for a long-stay 'D' visa.
Need professional assistance with your visa processing and swift approval? contact Total Law at +1 844 290 6312 and we will help you get past every hurdle with our team of competent immigration lawyers.
What is an Ireland Medical Treatment Visa?
This kind of Irish visa is issued to foreign citizens and permits them to stay for a short period of 90 days. This is why it's called a short stay 'C' medical visa and is exclusive for those who want to receive medical treatment from medical professionals in Northern Ireland.
However, the visa can only be issued under certain conditions which include;
You have the financial capacity to pay for the cost of the procedure.
The treatment procedure is not possible in your home country or resident country.
You have already secured an appointment with a certified private hospital in Ireland to come for the procedure.
For U.S citizens, they do not require a visa to Ireland for short-term visits below 90 days alongside other non-visa requiring countries. However, on arrival here in Ireland, they will have to proceed to the immigration authorities for proper documentation and registration. This is only for U.S native citizens, if you're a legal resident of the U.S but without citizenship, or you're not part of the Irish Short Stay Visa Waiver program, you need to apply for a visa.
You should also note that the visa or permission to stay for non-visa countries like the U.S does not permit you to work in any way within the country. You're not also allowed to use a public or government hospital.
"I'm very happy with the standard of training received on the OISC Level 1 course, i passed my exam. Thank you!"
"My application was approved and a huge weight has been lifted from our shoulders this year "
"We used this service for the spouse visa extension application to assure that all the information was valid and correct."
Eligibility Requirement for Medical Visa Application
To be eligible for a medical visa application, the applicant can either be a member of the EU/EEA countries, Irish visa-exempt countries, or Irish short-stay visa waiver countries. In this case, no visa is required. However, if the applicant is part of the country that requires a visa for short-stay medical reasons, then the person needs to apply.
The other eligibility criteria have to do with age. The applicant must be 18 years of age to apply or be seen as a minor which will demand a unique application process.
The application of a minor will be done by his/her parent or guardian and since it's for medical reasons, the minor is not expected to travel alone so the visa application will be done for both of them by the parent/guardian.
Consequently, two online visa applications and two separate documents will be required. Since both plans (financial and accommodation), will be the same (obviously for medical reasons), a photocopy of the same application letter can be used in the different documents and application visas that will be used. The Special Visa Application for under 18 children has all the unique details for applicants to understudy.
What Documents Are Required for Medical Visa Application?
The following documents will be demanded to process when you want to apply for the visa.
Application letter
Application summary sheets
Letter from your private hospital indicating an appointment with you
Letter from your referring hospital in your home country or resident country bearing full details of the diagnosis and prognosis of your medical condition
Medical or travel insurance
Accommodation plans
International passport and previous passports (should be far from their expiry date by at least 6 months after your scheduled date of leaving Ireland)
Prove visa application payment
Travel or medical insurance
Proof of visa application fee payment
Application summary sheets (visa application transaction number inclusive) signed and dated by you
Passport photographs (two)
Finance plan (bank statement inclusive)
And any other essential document that may be required
How to Apply for the Ireland Medical Treatment Visa?
As a U.S citizen, coming to Ireland for a period of fewer than 90 days doesn't require a visa. But you'll have to register with the immigration authorities when you arrive with your complete documents displaying your identity, purpose of visit (which in this case is for medical purposes), and your international passport. You will also show proof that you have applied for the medical procedure and have booked an appointment with a private hospital in Ireland.
For those who aren't U.S citizens and whose home countries or resident countries are not on the list of visa-exempted nations, a medical treatment visa application is required.
Here's how to go about it.
The application is done in 3 stages.
Step 1: Create a Visa Application Online and Fill in your details
Use the AVATS system to apply for a Short Stay 'C' medical treatment visa online. Choose single or multiple in the "journey type" category as it applies to you. In the "Reason for Travel" Section, simple type "Medical Reasons".
Step 2: Pay the Visa Application Fee
After submitting your online application, you will be required to pay the visa fee which will vary based on journey type. Also, remember that U.S citizens don't need to go through this process.
Step 3: Submit Your Passport and Other Essential Documents
Lastly, provide your passport and other essential documents as required for processing to the application office after submitting your online application and making the required payment.
Then you can print out, sign, and date your application summary sheets (very important). Print your visa application transaction number or simply note it down. After printing these documents, send your application to any of the application offices shown in the summary sheet. It's the same office address where you'll receive your visa if it has been approved. This will also form part of your documents when you arrive at your destination and need to be screened by immigration authorities.
Before you apply for your Irish visa, you should also be aware that the online application should be done in your home country or resident country. It should also be done 3 months prior to your scheduled travel arrangements. Sometimes the medical treatment visa could take up to 2 months before it gets approval so it's best to apply 3 to 4 months before you travel.
Biometric information could also come in between and you'll be provided with information on how to send all the documents for processing and subsequent approval.
When your Irish visa application is successful, the Irish visa will be attached to your passport and returned to you. Then you can travel to Ireland and report to an immigration officer with your all travel documents before they can grant you entry into the country.
If you need any form of assistance with the visa application process, do not fail to contact Total Law at +1 844 290 6312 and our seasoned immigration lawyers will give you all the needed assistance.
Medical Treatment Visa Application Cost
The estimated cost for a medical treatment visa to Ireland varies according to the visa type.
It's € 60 for a single-entry visa and € 100 for a multiple-entry visa.
This price may also vary if a translation is required in the documents you attached and also the consulate or embassy you are applying through.
Visa Processing Times
Visa processing times differ according to the time of application and the consulate involved. However, most medical treatment visas can take up to two months (eight weeks) at maximum to be ready.
Application Decision
The decision on your medical treatment visa application is dependent on its authenticity and genuineness. If your documents are found to be falsified, you can be refused entry and subsequent ban from further applications.
If the Irish Immigration authorities have vetted your documents and found them to be satisfactory, your Irish visa will be issued and stamped. Consequently, all your original documents like passports will be returned via the application office or by postal mail.
If your application is declined, you'll also be notified and your travel document will be returned via the same media.
How can Total Law help?
At Total Law, we have seasoned immigration lawyers with years of experience under their belt working for the Irish Immigration sector. They are equipped with the knowledge and expertise to handle any complex challenge with your visa application and ensure you have a smooth entry into Ireland for medical reasons.
When there's a challenge, our lawyers strive to help you wade through options and means to obtain all the documents necessary for your travel. You can call us at +1 844 290 6312 or make use of the online contact details form to reach out to us, and we'll respond promptly.
Advice Package
Comprehensive immigration advice tailored to your circumstances and goals.
Application Package
Designed to make your visa application as smooth and stress-free as possible.

Fast Track Package
Premium application service that ensures your visa application is submitted to meet your deadline.
Appeal Package
Ensure you have the greatest chance of a successful appeal. We will represent you in any case.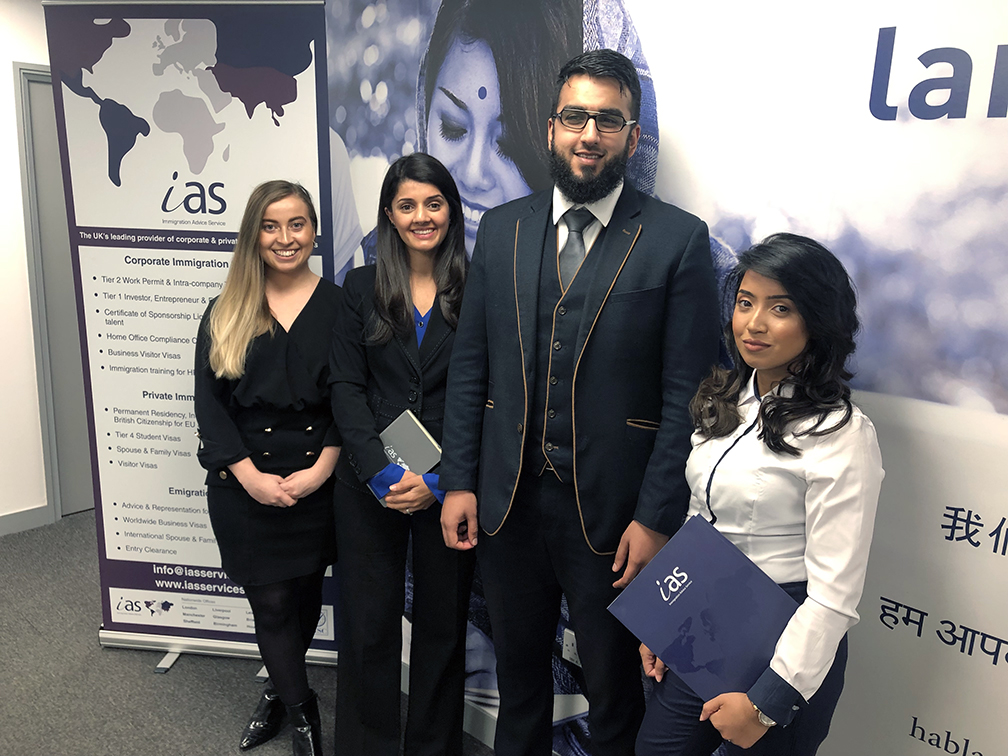 The Advice Package
During this untimed Advice Session with our professional immigration lawyers in London, you will receive our comprehensive advice, completely tailored to your needs and your situation.
Request the Advice Package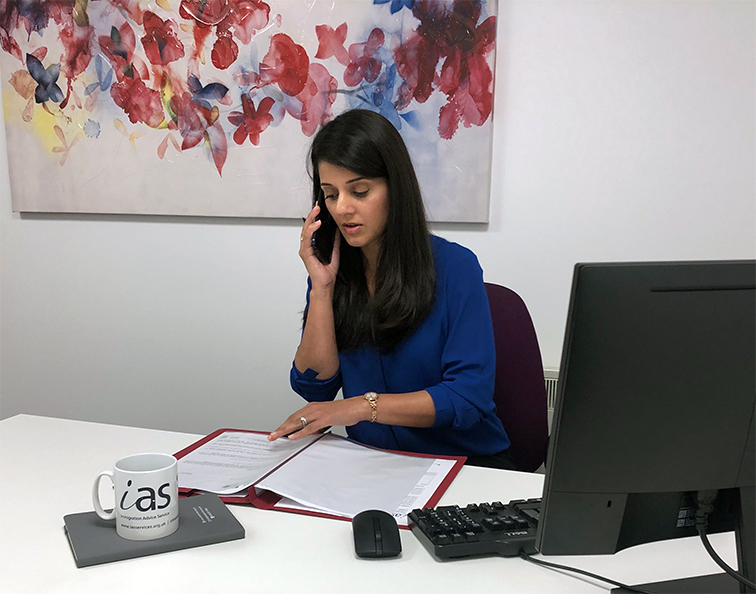 The Application Package
With our Application Package, your dedicated immigration lawyer will advise you on your application process and eligibility. Your caseworker will then complete and submit your forms to the Home Office on your behalf.
Request the Application Package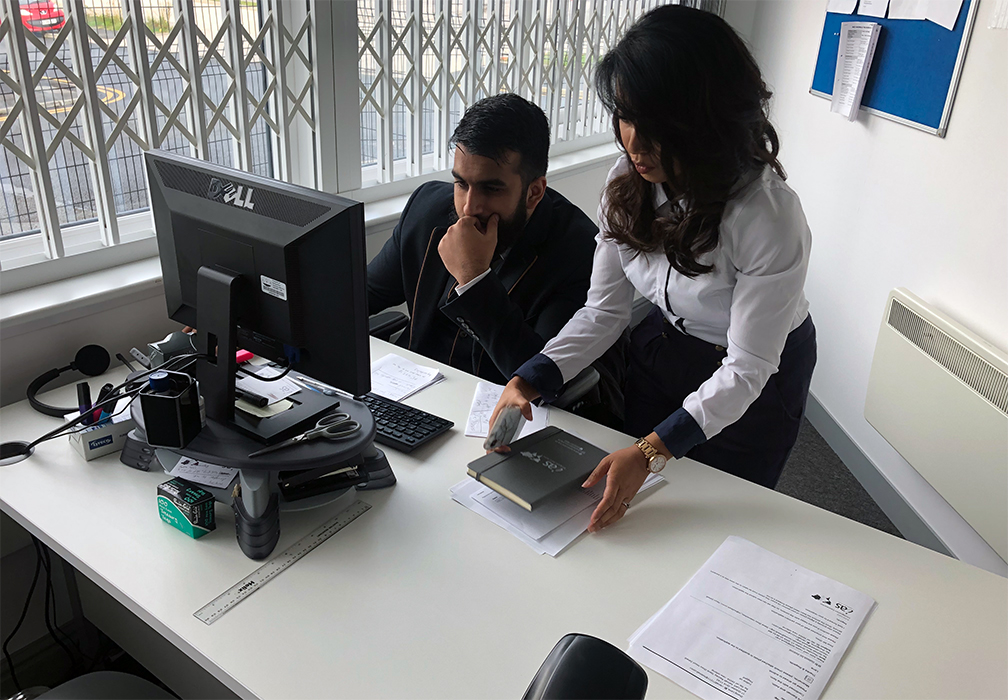 The Fast Track Package
Our Fast-Track Application Package is a premium service for those who need to submit their application in time with their deadlines. Your case will become a top priority for our lawyers and you will benefit from our highest-quality services.
Request the Fast Track Package
The Appeal Package
By choosing our Appeal Package, you can rely on our lawyers' legal knowledge and experience to ensure you have the highest chance of a successful appeal. We will also fully represent you in any hearings/tribunals.
Request the Appeal Package
Related pages for your continued reading.
Frequently Asked Questions
Technically, you can't extend your Short Stay "C" visa if you have already applied. At the expiration of the visa, you will have to exit the country and reapply. This time, you should apply for the Long Stay 'D' visa.
However, since your reason for application is based on medical challenges, special consideration can be given especially when the medical procedure is demanding more time and is hinged on exceptional circumstances.
On arrival, you are expected to go to the Irish border control and tender all your application details (Visa, passport, and medical documents) for review and subsequent approval for entry into the country.