Irish Work Visas: Apply from the US
As a US citizen, you will not need a visa to enter Ireland for stays up to 90 days. However, to get permission to go to Ireland to work, you will need to apply for permission in the form of an employment permit or working holiday authorization. If you will stay beyond 90 days, you will need to obtain a work permit before you can apply for a visa or residence permit.
If you are planning to apply for permission to work in Ireland, contact Total Law for assistance. Speak to one of our expert immigration advisers today.
Call +1 844 290 6312 or use the online contact form to get in touch regarding your employment permission in Ireland.
What is a Work Permit?
For US citizens who are traveling to Ireland for 90 days or less, a visa is not required.
If you will stay in Ireland for over 90 days, you will need a Long Term Stay 'D' Visa or other immigration permission such as an Irish residence permit.
In either case, if you plan to work in Ireland, you will need to apply for an employment permit prior to your travel.
Employment permits, or work permits, give you permission to work once you enter Ireland.
In most cases, in order to apply for an Irish work permit, you must first secure a job offer.
"I'm very happy with the standard of training received on the OISC Level 1 course, i passed my exam. Thank you!"
"My application was approved and a huge weight has been lifted from our shoulders this year "
"We used this service for the spouse visa extension application to assure that all the information was valid and correct."
Critical Skills Employment Permit
If you happen to have any one of these skills or qualifications, you may be eligible for a critical skills work permit through the Department of Enterprise, Trade, and Employment:
 Production Management & Directors
Natural & Social Science Professionals- Scientists in the medical, food, and beverage industries, analytical development, product development, biotechnology.
IT Work-such as programmer or software developer, IT business analyst, IT specialist manager, web design & development professionals
Intra Company Transfer
You may be granted access to Ireland if your employer is only transferring your job to Ireland from your home country temporarily.
Intra company transfers are done to facilitate the transfer of trainees, key staff, and senior management to the Irish branch of a foreign company.
You must be able to prove that the Intra Company Transfer Employment Permit is needed in order to achieve a goal or grow a part of the project. It cannot be used as a replacement for an opportunity for employment for the Irish people.
You must also earn more than €30,000, while senior management must earn more than €40,000.
Additionally, you must meet the criteria given for key staff, senior management, or trainee. For example, key staff must be proven to provide support to the company that cannot be replaced by local citizens of Ireland.
Scientific Researcher on Hosting Agreement
You can travel as a scientific researcher with a hosting agreement to Ireland for three months to five years. As a scientific researcher, you can conduct projects associated with an accredited research institute. All of the following must apply:
 The company is doing at least one defined program of research with a written definition of tasks, staff resources, schedule, objectives, funding, and projected results
The program is within the normal functions of the company
The funding for the program has been approved
General Work
If you happen to be a general laborer in specific industries your Irish Employer may apply for a labor permit to the Department of Enterprise, Trade, and Employment.
Once you have been granted your permit you must apply online for a work visa if required. If your career is in leisure or hospitality services, you may not be granted a general work permit.
Internship
An internship is one route to working in Ireland as a US citizen. You can apply for an internship employment permit within the Department of Enterprise, Trade & Employment.
If you are accepted, you must apply for an internship visa if you will be in Ireland for longer than 90 days. Internship Employment and the associated permits are meant for international students who are studying full-time.
University students must be sponsored by an Irish company in order to apply for an internship permit.
A Working Holiday Authorization (WHA), sometimes called a Working Holiday Visa, gives you permission to stay in Ireland for up to one year, as well as the right to work.
Unlike a work permit, you do not need to secure a job offer prior to applying for the Working Holiday Authorization. You can enter Ireland on the WHA and look for work while you are there. The WHA is an agreement between the countries of Ireland and the USA. Authorizations are made through the Department of Foreign Affairs.
If your application is successful, you must register with immigration services upon entry to Ireland. You may not apply to this program if you already have residence within Ireland.
Locum Hospital Doctor
If you'd like to gain employment in Ireland as a doctor in the hospital sector there is some general information that may assist in your goal.
Doctors looking to find work must declare whether they are seeking work as a general practitioner or in a hospital. Immigration permission will cover only those categories. As a doctor on an atypical working scheme, you will not be permitted to work in both.
As a doctor, you can be registered with only one agency. The agency will be responsible for compliance with all immigration permissions.
Sea Farer
US Citizens can apply to work as a non-EEA affiliated associate of the Irish Shipping Fleet, also known as a Sea Farer.
You must meet these qualifications to apply:
Employment contracts must be approved by the CDPA (Central Depository) for fishing vessels at the National Seafood Center.
You must have a written contract of employment for no less than a year.
The contract holder must be hired directly by the owner of a Sea-Fishing boat license in Ireland.
The Atypical Working Scheme is only applicable to members employed on registered and licensed vessels in specified sections of the Irish fleet for ships more than 15 meters long.
Nurse
You may not work as a nurse with an employment permit until you have completed and passed the RSCI (Royal College of Surgeons in Ireland or the Clinical Adaptation & Assessment Program test conducted by the Department of Justice.
You must also meet the following criteria:
Your contract has to be for a duration of 2 years or more
You may only have one application under this system within a 12-month time period
Required Documents
Supporting documents for an employment permit include:
An original bank statement showing sufficient funds for your time in Ireland. Bank statements must
Medical insurance
Current and valid passport
Proof of your employment contract
Itinerary and evidence of the date you plan to leave Ireland
Letters from companies or universities must be written on official-headed paper. Original documents will be returned to you by post. Photocopies will not be returned.
There is a postage fee for the return of documents that must be paid at the time you pay the application fee.
All the documents you submit will be reviewed by the Irish Embassy Department of Foreign Affairs.
If additional documentation is needed you will be notified and given a deadline to provide the additional documents.
How To Apply
You can apply through the online system at the government website.
You must apply for the appropriate work permit in order to be approved. Following your permit approval, you can then apply for a Long Stay 'D' Visa if necessary. US citizens may travel to Ireland for up to three months without a visa. An immigration officer at border control will review your documents and grant you entry to Ireland.
Once you enter the country, you will be required to register with immigration services if you will be in the country for longer than 90 days.
Costs and Fees
A work permit in Ireland can range from €500 to €1,500 depending on the type of permit and length of time.
Work permit renewals will be €750
An Irish Residence Permit is €300
You will need to pay a small fee for the return of the original documents that you submit with your application.
You may incur other costs or fees when obtaining documents or for expedited services.
Processing Time
Generally, it takes about eight weeks from the time your application is submitted to process a work permit, however, the current wait time can be months due to a large number of applicants. It is recommended to begin your application as early as possible.
A long stay 'D' visa application takes about eight weeks to process. Providing complete documentation as described in the visa application will ensure your processing time is not delayed.
How Can Total Law Help?
With Total Law, your work visa application can be assembled by our team of professional immigration lawyers, ensuring your documentation is correct and your application has the best chance of approval. Total Law can advise you on what type of work permit or Irish visa you may need to obtain in order to travel to Ireland for work.
Your Total Law advisor will provide you with all the necessary advice to proceed with your application for an Irish work visa.
For further information, contact us today at +1 844 290 6312 or use our online contact form to get in touch with our team of qualified immigration lawyers.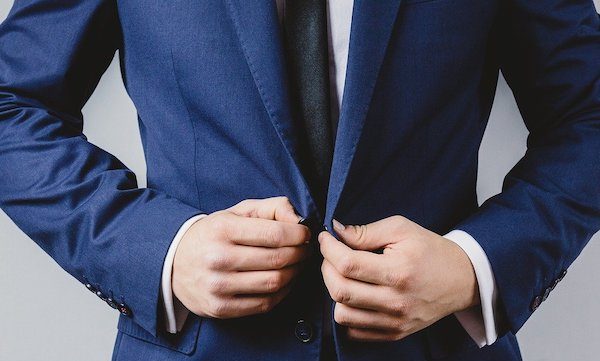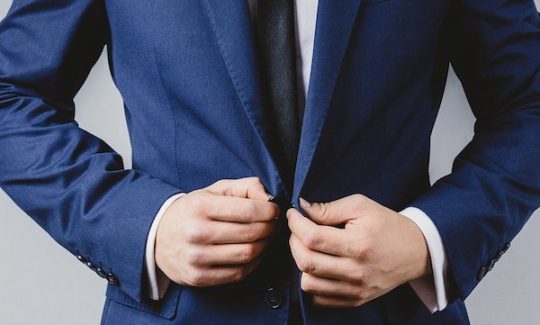 Advice Package
Comprehensive immigration advice tailored to your circumstances and goals.
Application Package
Designed to make your visa application as smooth and stress-free as possible.

Fast Track Package
Premium application service that ensures your visa application is submitted to meet your deadline.
Appeal Package
Ensure you have the greatest chance of a successful appeal. We will represent you in any case.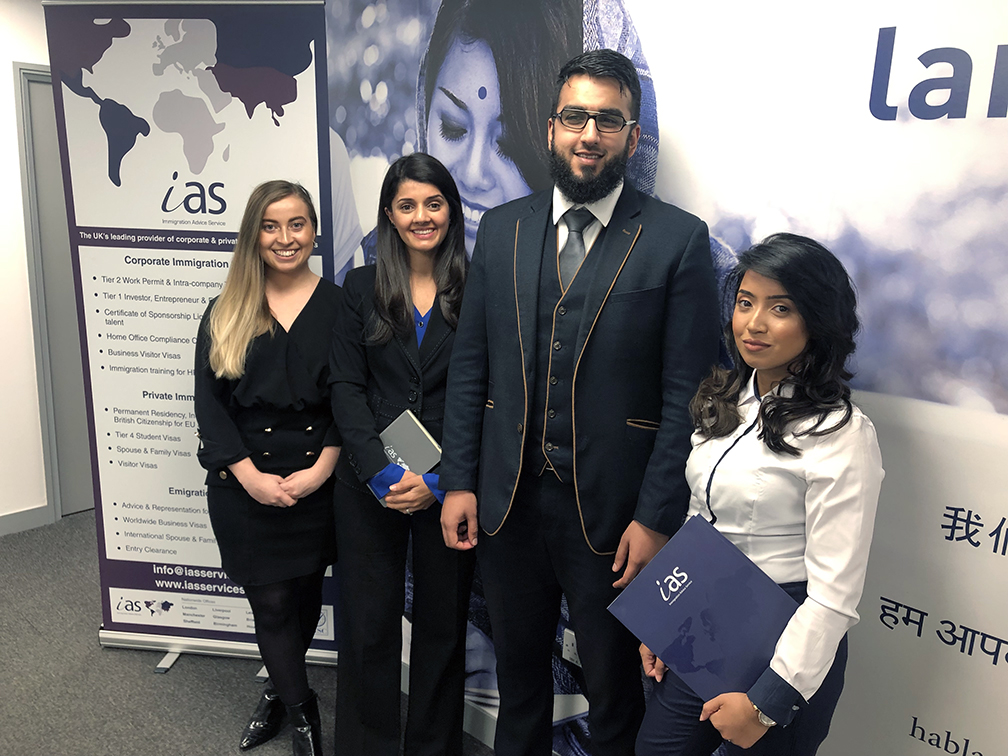 The Advice Package
During this untimed Advice Session with our professional immigration lawyers in London, you will receive our comprehensive advice, completely tailored to your needs and your situation.
Request the Advice Package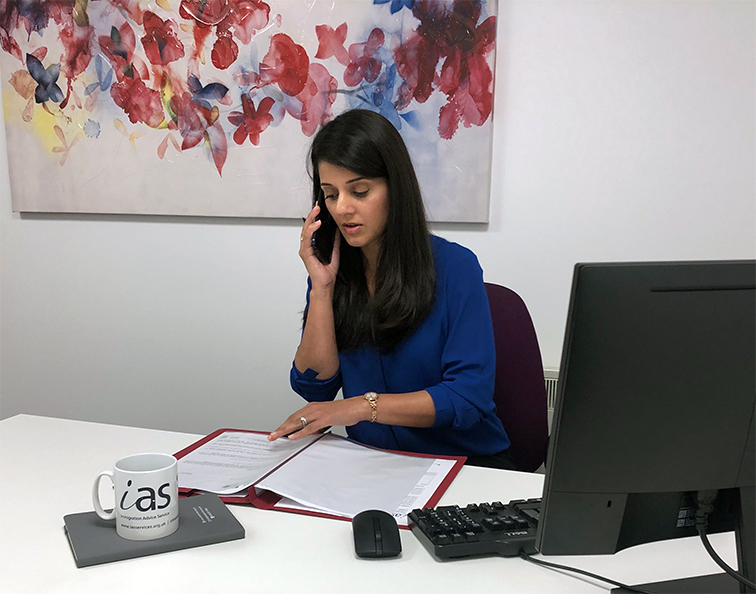 The Application Package
With our Application Package, your dedicated immigration lawyer will advise you on your application process and eligibility. Your caseworker will then complete and submit your forms to the Home Office on your behalf.
Request the Application Package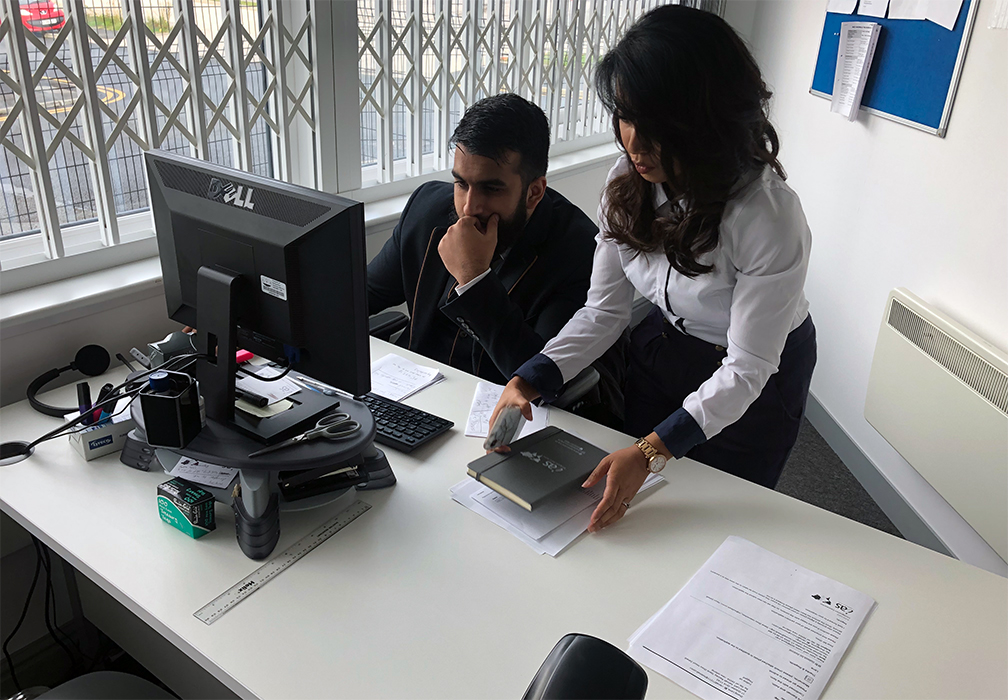 The Fast Track Package
Our Fast-Track Application Package is a premium service for those who need to submit their application in time with their deadlines. Your case will become a top priority for our lawyers and you will benefit from our highest-quality services.
Request the Fast Track Package
The Appeal Package
By choosing our Appeal Package, you can rely on our lawyers' legal knowledge and experience to ensure you have the highest chance of a successful appeal. We will also fully represent you in any hearings/tribunals.
Request the Appeal Package
Related pages for your continued reading.
Frequently Asked Questions
Yes! If you are a US citizen and currently studying at university or have recently graduated, you are eligible to apply for a 4-month or 12-month visa in Ireland. You have to apply for this visa within one year of your graduation.
As an engineer, you are considered a qualified worker. Certain sectors, such as IT, nursing, and engineering are facing a shortage in Ireland, so the process for you to receive a work-related visa is expected to be much more simple.
It is possible but the process can be more difficult. You will need a prospective employer who offers you a position for a job that will pay you a salary of €30,000 or more. Your employer will need to show they have considered applicants from the EU before deciding to hire you. This is called the Labour Market Test.
Yes. The application process for an employment permit is quite simple. You will have to upload all the paperwork and submit the online application system forms along with your proof of evidence and required documents. The processing times are uploaded daily so you will be able to follow the process and stay up to date regarding the status of your application.