Irish Study Visa Application from the US
If you plan to enter Ireland to undertake a course of study that lasts more than 90 days, you may need an Irish student visa.
For expert advice and support with your student visa application process, contact Total Law today at +1 844 290 6312 or use the online form to get in touch. Our experienced immigration lawyers will guide you through the entire process to ensure that it is seamless and successful.
What is the Ireland student visa?
The Ireland student visa is a Long stay 'D' visa that allows international students to enter Ireland and undertake a degree course in an Irish university.
If you're an EU/EEA or Swiss citizen or from a non-EEA country that does not require an Irish visa, you do not need to apply for a visa. However, you must register for immigration permission when you enter Ireland.
If you're a citizen of a non-EEA country that requires an Irish visa, you must first secure admission to an Irish institution and then proceed to apply for the student visa at least three months before your course resumes.
The student visa is just a pre-entry clearance that permits you to travel to Ireland. An immigration officer at border control will determine if you will enter Ireland.
If your planned course of study lasts less than 90 days, you will apply for a 'C' study visa.
"I'm very happy with the standard of training received on the OISC Level 1 course, i passed my exam. Thank you!"
"My application was approved and a huge weight has been lifted from our shoulders this year "
"We used this service for the spouse visa extension application to assure that all the information was valid and correct."
Ireland student visa requirements
You must satisfy the following requirements before being granted a study visa.
You must be entering Ireland to engage in full-time study.
You must be enrolled in a privately funded course leading to a major award or equivalent in the Degree Programme at Level 7 or above of the National Framework of Qualifications. If you have received a scholarship, you must show evidence of it.
You must have a letter of acceptance from the college confirming you have been accepted and enrolled in a full-time course.
You must have paid the course fees to the college. Where your fees are below €6,000, you must pay the full amount of the fees in advance. If your fees exceed €6,000, you must pay at least this amount in advance.
You must be able to pay for your course and support yourself, live in Ireland without going into business or getting a job, or availing of any State Benefits. However, certain students may be able to get casual employment while studying.
In addition to your course fees, you must have access to at least €3,000 at first registration. If you have a scholarship that covers your living expenses, you must provide evidence of it.
You should have private medical insurance, either personally or through a group scheme operated by your college, at the time of registration.
Irish student visa application process
Before starting your Irish study visa application, you must have been accepted and enrolled in an Irish educational institution, paid the course fees, and passed an English language test to demonstrate your English language proficiency.
The study visa application is divided into three parts:
Submit online application
First, you have to apply online by visiting the Irish naturalization and immigration service (INIS) web page and filling out the online application form. You will be requested to provide personal information about yourself and information about your purpose for travel. Ensure that all the information you provide is true. If you include false or misleading information, your application may be rejected, and you may be barred from applying for an Irish visa for five years.
After submitting the online form, you will be provided a summary application form. The application form will contain details on your assigned visa office and how to submit your supporting documents. You are to print, sign and date the application form and submit it along with all the documents. In some cases, you may be required to provide your biometric information as part of your application.
Pay visa fee
After completing the online application process, you will need to pay the visa fee. Ireland visa fees depend on whether you're getting single or multiple entry visas. For a single entry visa, the fee is €60, while for a multiple entry visa, the fee is €100. You may also need to pay extra charges related to submitting your documents. Students from certain countries are exempted from paying visa fees
Gather and submit supporting documentation
The next step is to gather and submit all your supporting documents to the visa office assigned to you. Your visa office may be an Irish embassy or an Irish Consulate in the State you are applying from.
The supporting documents inform the Irish immigration office of your condition in the country from where you are applying and help the visa officer decide on granting you a visa.
All the documents must be in English. You must provide certified translations of all non-English documents along with the original copies of the document. All letters provided must be on official headed paper and must provide full contact details of the issuing organization.
If you fail to submit all the required documents, it will cause delays in processing your visa application.
Required Documents for Irish student visa application
You will be required to submit the following documents for your student visa application.
Summary application form, signed and dated.
Your original passport and copies of all previous passports
Two passport-sized photographs.
Details of any previous visa refusal.
Proof of adequate finances to support yourself for the duration of your studies. This is provided through official bank statements from the last six months, which show all the transactions made from the account. You are required to have a minimum of €7,000 per year in addition to your course fee. Alternatively, if you have a sponsor in Ireland who will be supporting you, they must be able to prove they are financially capable of funding your stay.
A signed letter of application in which you state your reason for travel, details of any family members you have in Ireland or the EU, and a commitment to not be a burden to the State and follow the visa conditions.
An official Letter of Acceptance from the Irish educational institution states that you are enrolled in the school in a full-time course, and you will follow at least 15 weekly hours of organized daytime tuition. The letter should also give details of the course you're enrolled in, state that you have paid the full tuition fee or the amount you have paid, and state if they will cover your medical insurance.
Evidence that you are academically qualified to pursue the course you are enrolled in, such as previous degree results or certificates.
Proof you have paid the tuition fees. You must include a copy of the Electronic Transfer of Funds (ETF) to the Irish Bank of your school. The document must include your and your school's names, addresses, and bank details.
Proof you meet the English language requirements. You must show evidence through an English language proficiency test like IELTS or TOEFL.
Proof you have obtained medical insurance. If your school has included you on a Group Insurance Scheme, they must indicate so in their Letter of Acceptance. However, If you are getting medical insurance privately, you must make sure it covers at least €25,000 for accidents, disease, and hospitalization cases.
Evidence accounting for any gaps in your education since your last period of full-time education.
In addition, you should provide proof of accommodation in Ireland.
Application Processing Time
Irish visas are processed in the order they are received. The processing times also vary according to the embassy or consulate and the time you apply.
Typically, you should get a decision within eight weeks of submitting your documents to your visa office. However, the time may be prolonged if you do not submit all your supporting documents or if you have a criminal conviction.
After processing, INIS will inform you of its decision and return some of your original documents. Do not buy travel tickets until you receive a decision on your visa.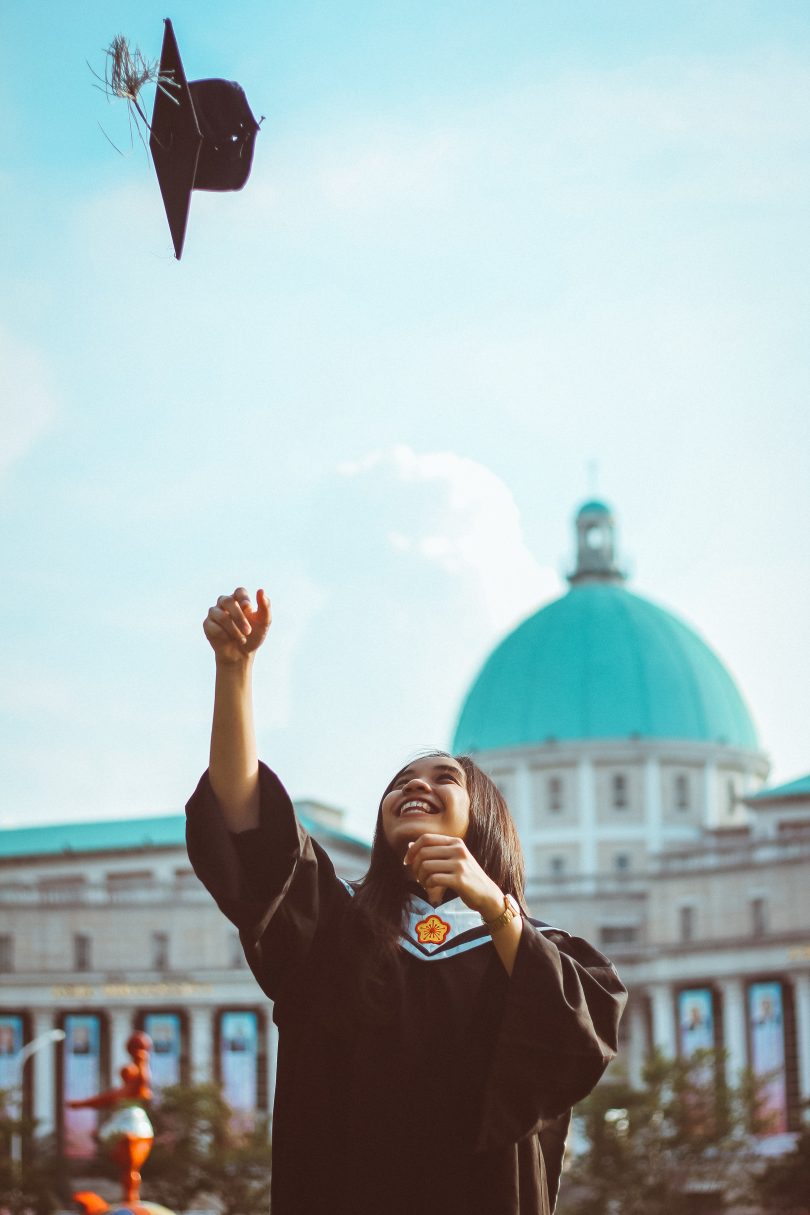 Travel to Ireland
If your student visa application is granted, a visa officer will stamp your passport, and you will be allowed to travel to Ireland. However, you can only enter Ireland after proving your eligibility to enter to immigration officers at the border control.
At the border control, you must present copies of the supporting documents you used during your application. If the immigration officers are satisfied, they will place a stamp on your passport, indicating the visa type and the number of days you can stay in Ireland, typically 90 days.
You must register with the Garda National Immigration Bureau (GNIB) within 90 days when you enter Ireland. GNIB will issue you an Ireland residence permit to stay in Ireland long-term. GNIB will also issue you a stamp 2 or 2A stamp, which permits you to study in Ireland for a specified period. When applying for Irish naturalization, stamp 2 or 2A does not count as Irish residence.
Conditions to Remain in Ireland
When on a study visa and enrolled in a degree program, there are certain conditions you must meet to maintain your permission to stay in Ireland. These include;
You will be required to demonstrate that you are progressing academically, i.e., to the next year of the course, to maintain your permission,
You must provide proof that you have paid all course fees to your school,
You must not avail yourself of any State Benefits,
You must plan your educational program to fit in with the allowable timeframe of seven years,
You cannot move from the Degree Programme to a Language or Non-Degree Programme
You must maintain private medical insurance throughout your stay and show evidence of this during renewals.
If you breach any of the conditions attached to the student permission, your permission to be in the State as a student may be withdrawn, and you may be required to leave the State.
Duration of the Student Visa
The expiry date for your residence permit is stated on your residence permit card.
Typically, if you're studying for a degree in the National Framework of Qualifications (NFQ) Level 7, your residence permit expires after a year, after which you can renew it for a maximum of seven years.
However, if you are studying a course in NFQ level 8 and above, you may be allowed to renew your permit for up to eight years.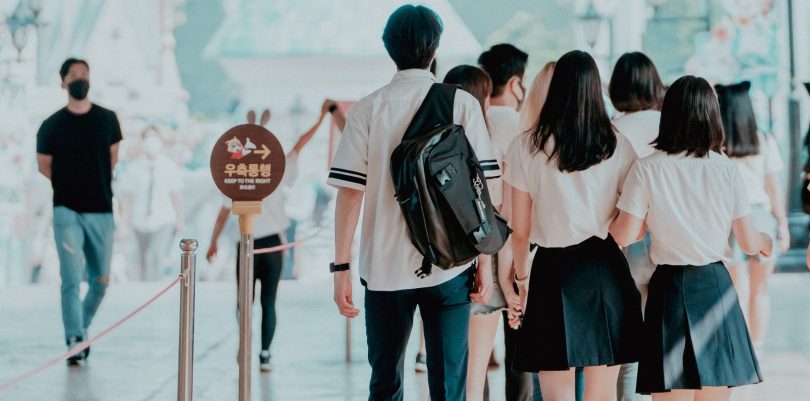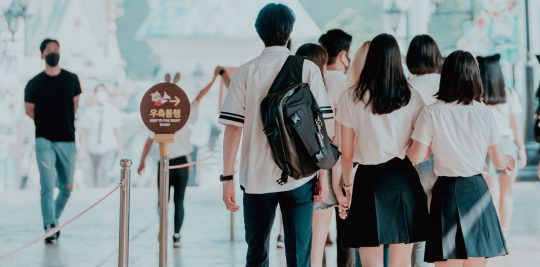 How can Total Law help
At Total Law, we have excellent immigration lawyers who have worked for years with Irish immigration and are vastly experienced in the intricacies of Irish visa applications. Our immigration lawyers provide all necessary support and assistance to make your application process seamless.
Our immigration lawyers will help you determine if you meet an Irish student visa eligibility. We will help you through the process of obtaining all supporting documents to ensure that there are no delays with your applications and ensure that your visa is quickly approved.
Contact us today at +1 844 290 6312 or use the online contact form to get in touch.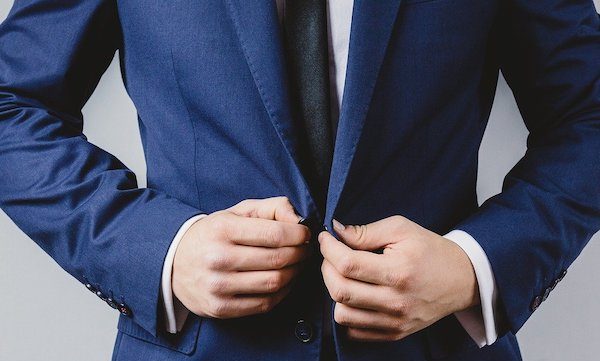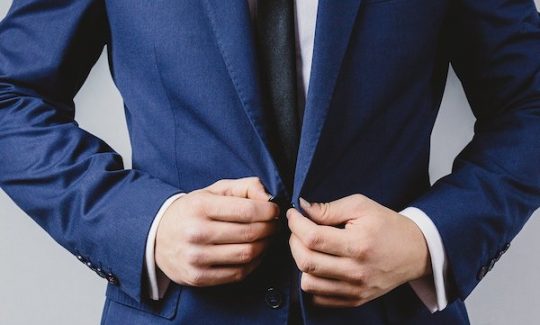 Advice Package
Comprehensive immigration advice tailored to your circumstances and goals.

Application Package
Designed to make your visa application as smooth and stress-free as possible.

Fast Track Package
Premium application service that ensures your visa application is submitted to meet your deadline.

Appeal Package
Ensure you have the greatest chance of a successful appeal. We will represent you in any case.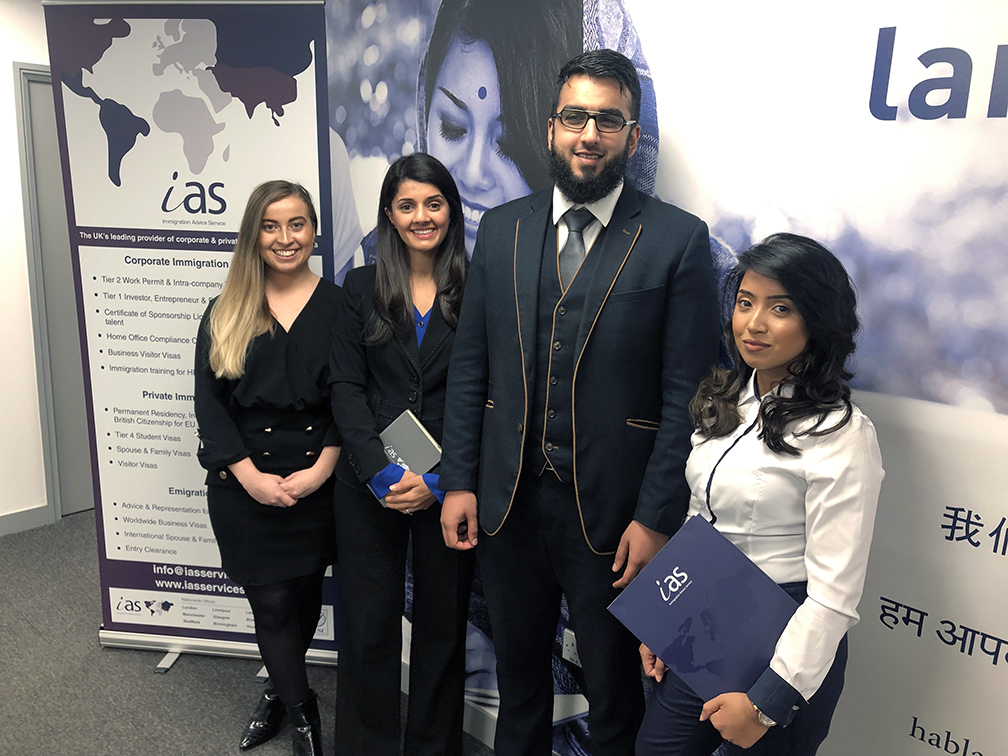 The Advice Package
During this untimed Advice Session with our professional immigration lawyers in London, you will receive our comprehensive advice, completely tailored to your needs and your situation.
Request the Advice Package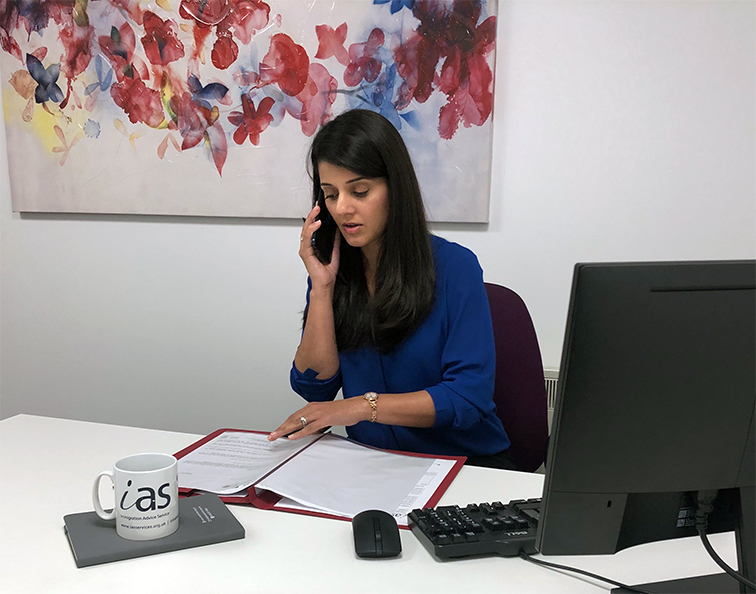 The Application Package
With our Application Package, your dedicated immigration lawyer will advise you on your application process and eligibility. Your caseworker will then complete and submit your forms to the Home Office on your behalf.
Request the Application Package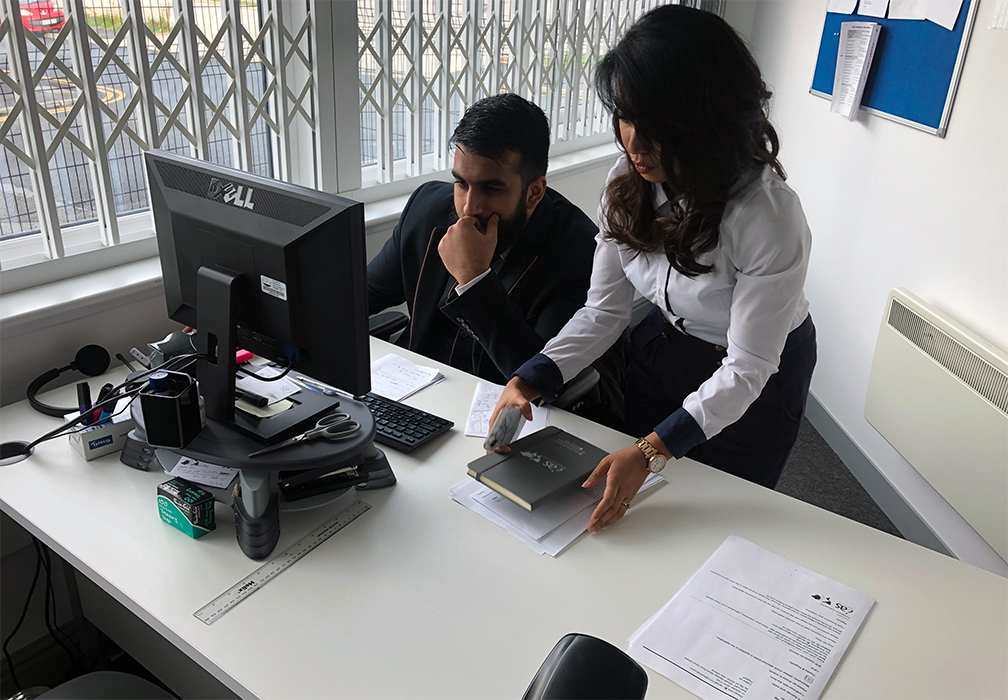 The Fast Track Package
Our Fast-Track Application Package is a premium service for those who need to submit their application in time with their deadlines. Your case will become a top priority for our lawyers and you will benefit from our highest-quality services.
Request the Fast Track Package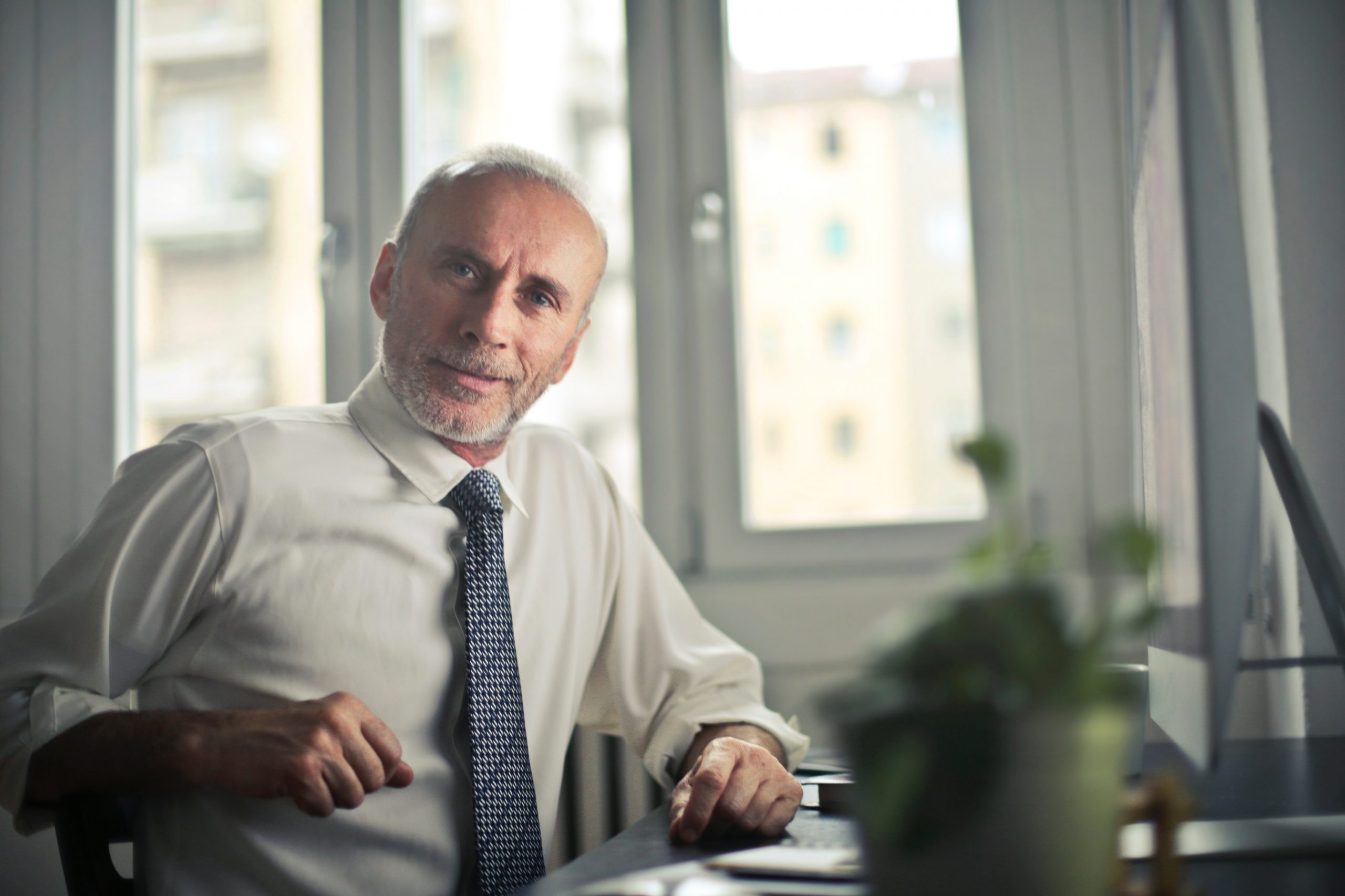 The Appeal Package
By choosing our Appeal Package, you can rely on our lawyers' legal knowledge and experience to ensure you have the highest chance of a successful appeal. We will also fully represent you in any hearings/tribunals.
Request the Appeal Package
Related pages for your continued reading.
Frequently Asked Questions
If your application is refused, INIS will write to you informing you of its decision and its reasons. You will be able to launch an appeal, but you must do so within two months of receiving the refusal letter.
Total Law's excellent immigration lawyers will help through the process of filing an appeal to ensure that you get a favorable response.
if you have a student visa, you will be allowed to work full-time on holidays between June and September. However, when school is in session, you can only work a maximum of 20 hours a week. However, as an international student, you are not allowed to be self-employed.
Yes, you can change your course of study upon fulfilling certain conditions.
You cannot change your course until after the first year of study
You will only be permitted to change course to a new course of study leading to a major award or equivalent on the same level of the NFQ or a higher NFQ level
You cannot move from the Degree Programme to a Non-Degree or Language Course
The validity of your permission to remain is contingent on you attending the course for which you were granted a visa. The express written consent of the Minister is required if you wish to transfer to another course.
You do not need a visa to travel to Ireland if you're a U.S. citizen. However, you must get permission from the immigration officials at border control before entering Ireland. You will also need to register for permission to remain as a student to study in an Irish university long-term.
U.S. legal residents that are citizens of visa-required countries will require a visa to enter Ireland.