Irish Citizenship by Birth
If you are a US citizen who was born in Ireland or who has a parent or grandparent who is an Irish citizen, you may be eligible for Irish citizenship by birth.
Ireland allows citizenship by descent for those with qualifying family members and who meet eligibility requirements.
If you are a US citizen in the process of pursuing Irish citizenship by birth, contact Total Law for assistance. Call +1 844 290 6312 or use the online contact form to get in touch regarding your citizenship application.
What is Irish Citizenship by Birth?
To receive Irish citizenship based on your Irish-born grandparent, naturalized grandparent, or in some cases, great-grandparent, is called Irish citizenship by birth or citizenship by descent.
Eligibility for Irish citizenship by birth is reserved for those with Irish heritage, including:
Those who were born in Ireland.
Those who are eligible for Irish citizenship based on their qualifying Irish ancestry.
If you are a US citizen who is eligible for Irish citizenship by birth, obtaining Irish citizenship will make you a dual citizen of Ireland and the US. You can obtain dual citizenship in Ireland without giving up your American citizenship rights.
Once you have Irish citizenship, you can apply for an Irish passport. Irish passports grant access to 188 countries and territories visa-free or with a visa on arrival.
Irish citizenship will allow you to live and work in Ireland freely, as well as entitle you to free movement in the EU.
"I'm very happy with the standard of training received on the OISC Level 1 course, i passed my exam. Thank you!"
"My application was approved and a huge weight has been lifted from our shoulders this year "
"We used this service for the spouse visa extension application to assure that all the information was valid and correct."
Eligibility
To qualify for Irish Citizenship by birth or descent, you must fall into one of three qualification categories:
Those born in Ireland on or before December 31, 2004
Those born in Ireland on or before January 1, 2005
Children and grandchildren of category one or two who meet other eligibility criteria
You may be eligible to apply for Irish citizenship by birth if you fall into any of the above three categories. However, keep in mind that you are not automatically entitled to Irish citizenship.
The immigration office has absolute discretion over citizenship decisions. You must meet all eligibility requirements under Irish law. The exact requirements will depend on the basis of your application claim.
People born in Ireland on/before December 31, 2004
Those born in Ireland on or before December 31, 2004, may be entitled to Irish nationality and citizenship or may automatically be Irish citizens.
People born in Ireland on/after January 1, 2005
Those born in Ireland on or after January 1, 2005, may be eligible to become Irish citizens depending on the status of their parents at the time of their birth. You might be entitled to Irish citizenship if at least one of your parents:
Is an Irish citizen
Is a British citizen or is otherwise entitled to live in Northern Ireland or the Republic of Ireland without restriction on their residency
Is a foreign national with a valid visa and has legally been a resident of Ireland for 3 out of 4 years before your birth
Children or Grandchildren of Irish citizens
If you were born to an Irish or British citizen, you are eligible for citizenship by descent even if your Irish or British parents died before you were born.
If you have an Irish grandparent, you can be eligible for citizenship by birth even if your parents are not citizens of the Irish state.
If you were born to a legal resident foreign national, you are only eligible if the three years spent in Ireland count as reckonable residence. Reckonable residence is time in Ireland that counts towards eligibility for citizenship.
Certain time spent in Ireland, such as time spent studying at an academic institution, does not count as reckonable residence.
Required Documents
If you were born in the United States but are eligible for Irish citizenship based on the criteria above, you can apply to become a citizen of Ireland.
When registering for Irish citizenship by descent, you are required to provide a number of supporting documents. The exact documents required depends on the basis which you are applying under.
Note that some of the documents need a witness present when they are signed. Required documentation generally includes:
Citizenship application form
Proof of paid application fee
A current and valid US passport
Proof of identity and relationship of qualifying family members, such as original birth certificate, death certificate, foreign birth registration certificate, or marriage certificate.
4 standard-sized colour passport photographs
Proof of reckonable residence
In the case of a minor, the following documents must generally be provided as well:
A letter from the school, family doctor, or other relevant sources on official letterhead which includes the minor's address
Two forms of proof of the address of the Irish parent
Four standard-sized colour photographs of the Irish parent
Additional documents may be needed if the minor's application is filed by a third party declarant
Documents that are not originally in English or Irish may be required to have certified translations made. Certified copies can be made by specified persons including notaries, barristers, or a post office service.
When notarizing a document, the professional should include their stamp or seal, business card, or professional register number along with the document.
How to Apply
You can find the full list of required documentation on the Irish government webpage for Registering a Foreign Birth.
After gathering your supporting documents, you should complete the online application form. The application for citizenship by descent is online-only. There is no physical application.
Ensure that you enter all fields completely and accurately as missing information is a common reason for refusal.
All of your original documents, such as birth certificates, will be returned to you by post at the address you provide. When registering with a sibling, you can use the same set of supporting documents if you are residents of the same country at the time of application. You can include both applications in one envelope.
You must pay the application fee at the time you apply. Your name will appear on the Foreign Births Register as it appears on your birth certificate.
Once you receive your citizenship, then you can apply for an Irish passport as a dual citizen of the US and Ireland.
Costs and Fees
There may be a variety of fees associated with the application for Irish citizenship by birth depending on your circumstances. Application fees when applying online are:
18 years of age and over €270
Under 18 years of age €145
€8 postage fee for the return of original documents
You may incur additional fees, such as for the translation of documents.
Processing Times
Your application should be processed within six to eighteen months.
Submitting all necessary and supporting documents as requested by the Irish authorities will ensure that your application is not delayed due to missing information.
During the application process, you may receive requests for clarifications or additional documents.
You must respond by the deadline given or it may result in a delay or refusal. If your citizenship application is refused, you will receive a letter detailing the reason for the decision and you can choose to appeal within six weeks of the date of the refusal.
How can Total Law help?
Total Law can provide assistance if you want to claim Irish citizenship by birth for yourself or on behalf of your child. Immigration and citizenship lawyers with many years of experience in Irish immigration law can help you to put together the application package with the strongest chances of approval.
A dedicated specialist at Total Law will assess your or your child's eligibility for Irish citizenship by birth. If you do not qualify based on our assessment, you will be advised of other routes that may be available to you.
For assistance with applying for an Irish passport, registering in the Foreign Birth Register, or appealing a letter of refusal, contact our expert immigration lawyers today at +353 061 518 025.
Advice Package
Comprehensive immigration advice tailored to your circumstances and goals.
Application Package
Designed to make your visa application as smooth and stress-free as possible.

Fast Track Package
Premium application service that ensures your visa application is submitted to meet your deadline.
Appeal Package
Ensure you have the greatest chance of a successful appeal. We will represent you in any case.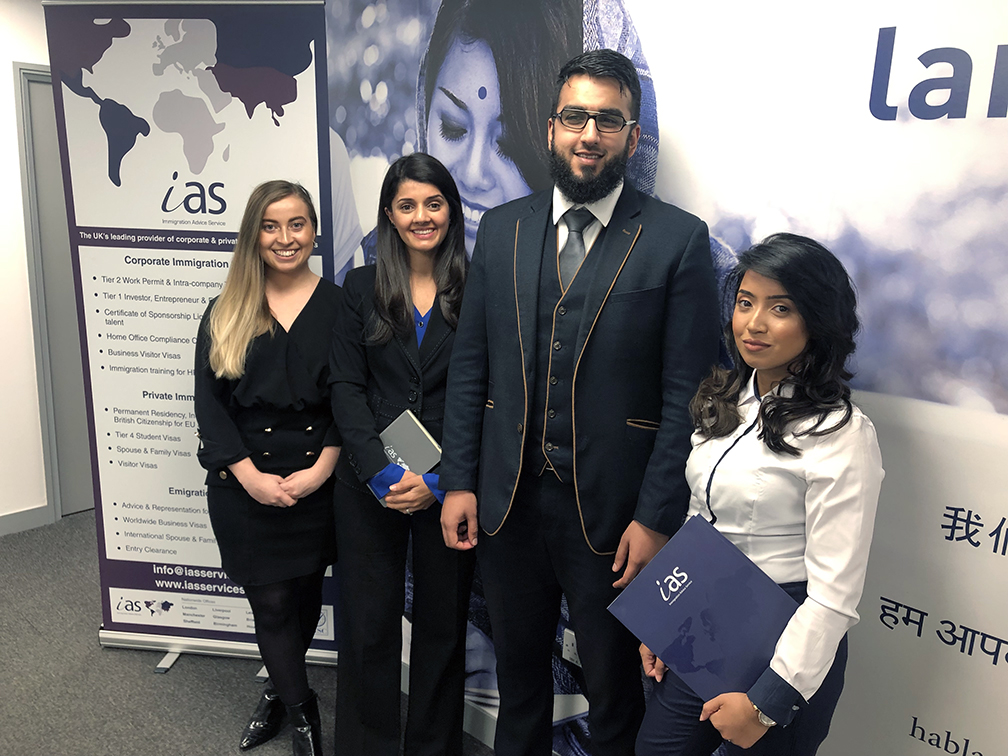 The Advice Package
During this untimed Advice Session with our professional immigration lawyers in London, you will receive our comprehensive advice, completely tailored to your needs and your situation.
Request the Advice Package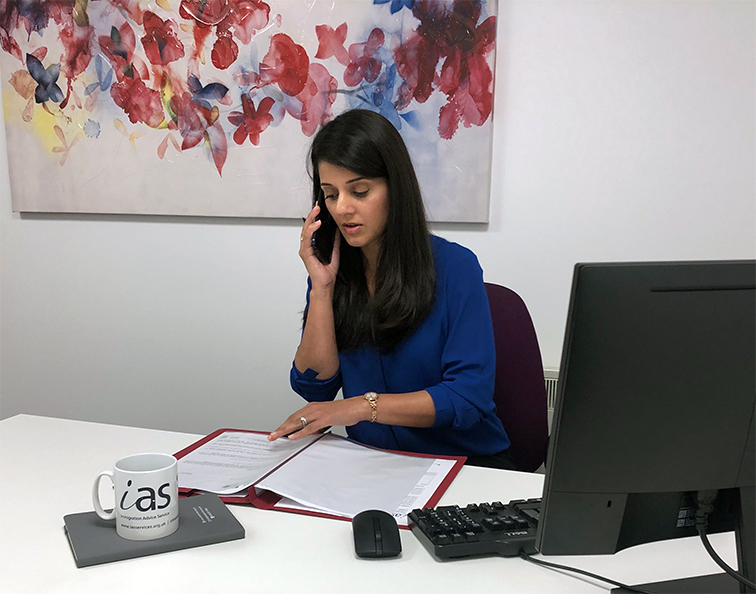 The Application Package
With our Application Package, your dedicated immigration lawyer will advise you on your application process and eligibility. Your caseworker will then complete and submit your forms to the Home Office on your behalf.
Request the Application Package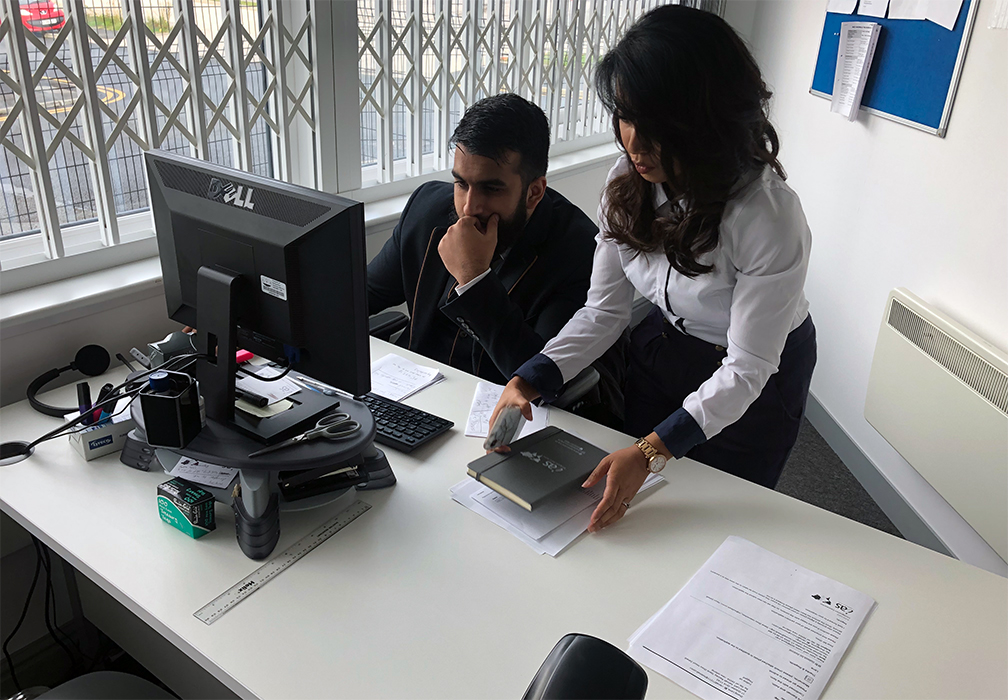 The Fast Track Package
Our Fast-Track Application Package is a premium service for those who need to submit their application in time with their deadlines. Your case will become a top priority for our lawyers and you will benefit from our highest-quality services.
Request the Fast Track Package
The Appeal Package
By choosing our Appeal Package, you can rely on our lawyers' legal knowledge and experience to ensure you have the highest chance of a successful appeal. We will also fully represent you in any hearings/tribunals.
Request the Appeal Package
Related pages for your continued reading.
Frequently Asked Questions
In order to apply for an Irish passport, you must first claim citizenship in Ireland and obtain the correct documents needed to apply for the passport. Whether you are an Irish citizen by birth or a naturalized Irish citizen, you can apply for an Irish passport and gain visa-free access to the EU once you are a legal citizen of the island of Ireland.
Yes, as long as your birth certificate was issued by the state authority, you can use it to apply for citizenship in Ireland.
Yes. Even if your parents do not have Irish citizenship, you can register for citizenship by descent under your grandparent's status as long as you meet the other requirements for eligibility.