Critical Skills Employment Permit: Apply from the USA
The Critical Skills Employment Permit is for highly skilled workers with competency in different areas where there is a need for more workers in Ireland.
If you are aiming to get a critical skills employment permit, Total Law can help you with the application process and provide every necessary guidance you might need along the way. You can call us now at +1 844 290 6312.
What is the Ireland Critical Skills Employment Permit?
The Critical Skills Employment Permit is issued to any foreign national with critical skills needed in the Ireland labor market. Skills like ICT, engineering, and other technologically inclined professions are classified under the critical skills employment permit.
This employment permit is issued by the Department of Enterprise, Trade, and Employment (DETE) and is one of the many permits issued by the department. This permit does not apply to citizens from Norway, Iceland, Lichtenstein, the UK, Switzerland, and the countries under the European Economic Area (EEA).
For everyone else outside this exception, an employment permit is needed and possibly a visa to enter Ireland. Also, once you arrive in Ireland, you will need to get an Irish Residence Permit.
Permit holders of this employment permit can apply to the Irish Naturalization and Immigration Service to obtain immigration permission to live and work in Ireland without necessarily having the employment permit when they've completed their critical skills employment permit period.
"I'm very happy with the standard of training received on the OISC Level 1 course, i passed my exam. Thank you!"
"My application was approved and a huge weight has been lifted from our shoulders this year "
"We used this service for the spouse visa extension application to assure that all the information was valid and correct."
What are the Eligibility Criteria for Obtaining Critical Skills Employment Permit?
The Department of Enterprise, Trade, and Employment (DETE) has the following criteria to be met before issuing this permit:
A 2-year job offer from a registered prospective employer in Ireland in line with the critical skills occupation list
Occupations with €32, 000 as a minimum annual salary
Occupations with an annual salary minimum of €64, 000 that are not on the ineligible list of occupations for employment permits
The necessary degree, higher or alternate qualification, and skills required for the employment
A third level degree or diploma which is permitted by the Nursing and Midwifery Board of Ireland for midwives and nurses
The Irish company must obey the 50:50 rule where 50% of employees in the company are from the EEA/EU countries
If you've lived in Ireland before and you have a valid Irish Residence Permit with Stamp 1, 1A, 2, 2A, or 3 permissions, you can apply for the permit if you meet the criteria
It should be noted that Irish citizens and citizens of countries within the EEA and EU do not need these eligibility criteria. The same could be said for those in countries like UK, Switzerland, Liechtenstein, Norway, and Iceland.
Documents Required for Critical Skills Employment Permit Application Process
To apply for this kind of work permit in Ireland, you will need the following documents:
A comprehensive description of the prospective employment bearing the starting date, information with respect to relevant qualifications, skills, and experience. It will also include the starting date and annual salary without bonuses
All the employee's details should include:
Name, date of birth, nationality, current address, gender, phone number, email address, and PPS number if any
Previous visa permission documents if any
Valid passport number and expiry date (must be valid for at least 6 months for new employment)
All employer's details should include:
Employer's registered number and registered company name registered number
Registered name of the company
Number of EEA and non-EEA members in the company
Nature of business
Company/business address
Document indicating it's a charity organization if it is
Document indicating any redundancies in the last 6 months on the same role
Type of company (limited, sole, or trader)
Remuneration details
Copy of employment contract signed by both employer and prospective employee
A passport of the employee
Document detailing the employer's compliance to revenue in Ireland
Signature pages duly signed by both employer and employee
Proof of travel insurance
How to Apply
You can apply online for the Critical Skills Employment permit in the Employment Permits Section of DETE. Your employer can also complete the application on your behalf.
The application is done using the Employment Permit Online System (EPOS) of DETE with your relevant documents as enumerated above.
Ensure you sign and date the application summary form after filling it out.
During the application process, you'll have to pay the employment permit fee which is €1000 before you can submit it for processing.
Also, note that the application should be submitted 3 to 6 months before the date you are supposed to start work in Ireland.
After the Application and Processing Times
After you've submitted the application and paid all the fees involved, your application is then placed in a queue and processed accordingly. The application is processed in line with dates and by the employer type.
All your documents (original) will be returned to you after the application is either successful or refused.
After the processing, the application may be granted or refused for reasons that will be made known to the applicant. Extra information might be requested in the process which the applicant must provide.
If the application is refused, you can appeal the decision within 28 days using a review form to plead your cause and submit.
Application Fee
The critical skills employment permit fee is €1, 000.
If the application is refused, 90% of the fee will be refunded to the applicant.
The applicant here can either be the employer or the employee, or an authorized agent.
For an Irish resident permit, the fee is €300 which is paid when you are in Ireland.
Immigration Permission and Registration
If your application is granted, you'll have to apply for a visa to travel to Ireland, as the employment permit only permits you to work not live in the country.
When your visa is ready you can then travel to Ireland. On arrival, you must present your employment permit to the immigration officer at the airport border control or whichever route you used.
You'll then proceed to register with the local immigration officer in the area where you are going to live. This is to ensure you obtain a residence permit from the Irish government and keep your immigration status without any red flags.
Circumstantial Changes
Some circumstances might warrant you to change your job and sometimes, you could lose it due to a fallout with an employer.
For a change of job
You will not be able to change jobs if it's your first employment permit.
This permit mandates that you stay with your employer for 12 months, and the permit is for two years in itself.
There are, however, very strong exceptional circumstances where a change in jobs might be considered within the 12 months.
After the 12 months duration, you can change your job, and change employer by applying for a new permit similar to the one you had. After the expiration of your 2-year work permit, you can change jobs without an employment permit if you qualified for stamp 4.
When you lose your job offer
When you lose your job due to redundancy, you can go to the Irish Immigration Service Delivery to notify them of the development using the redundancy form within 28 days.
You'll then be allowed to look for a new job within 6 months. When you find a new job, you can apply for another Critical Skills Employment permit regardless of whether the job is now in the ineligible categories.
You should also go to the local immigration office in your area to inform them of the changes if you have less than 6 months to stay in Ireland for an extension.
Why You Need Total Law
Total Law can help you get your critical skills employment permit and even a visa to travel to Ireland and work. Our seasoned lawyers can make the entire process easy and hassle-free for you. They're knowledgeable, are all immigration experts, and have handled a lot of challenges in the immigration industry of Ireland.
All the assistance you need to get past any difficult or complex stage with your Critical Skills Employment Permit and visa application is available at total Law. Call us now at +1 844 290 6312 to get started and for further information.
Advice Package
Comprehensive immigration advice tailored to your circumstances and goals.
Application Package
Designed to make your visa application as smooth and stress-free as possible.

Fast Track Package
Premium application service that ensures your visa application is submitted to meet your deadline.
Appeal Package
Ensure you have the greatest chance of a successful appeal. We will represent you in any case.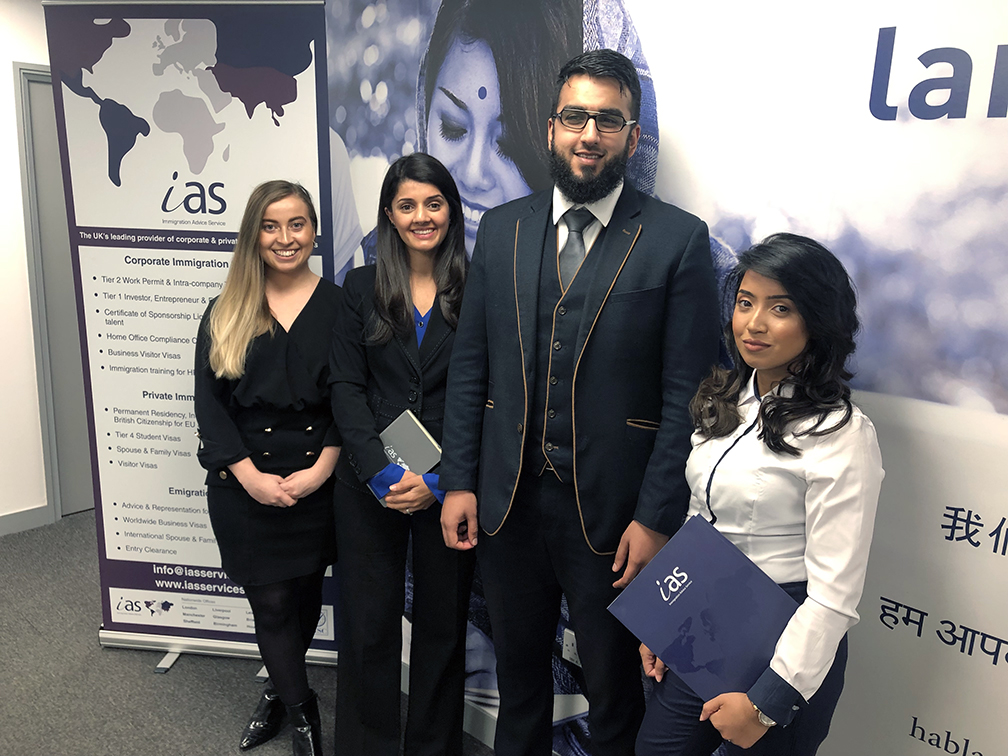 The Advice Package
During this untimed Advice Session with our professional immigration lawyers in London, you will receive our comprehensive advice, completely tailored to your needs and your situation.
Request the Advice Package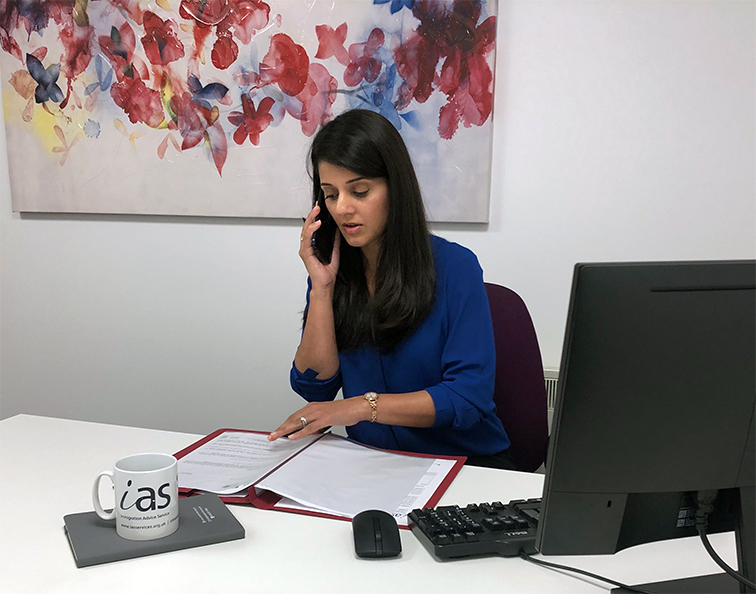 The Application Package
With our Application Package, your dedicated immigration lawyer will advise you on your application process and eligibility. Your caseworker will then complete and submit your forms to the Home Office on your behalf.
Request the Application Package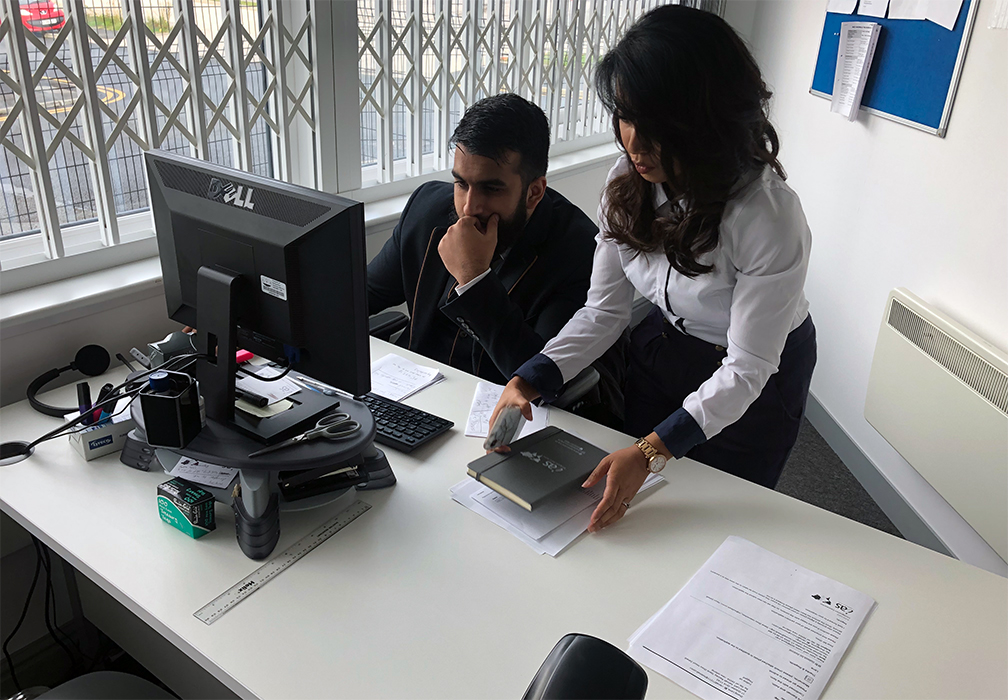 The Fast Track Package
Our Fast-Track Application Package is a premium service for those who need to submit their application in time with their deadlines. Your case will become a top priority for our lawyers and you will benefit from our highest-quality services.
Request the Fast Track Package
The Appeal Package
By choosing our Appeal Package, you can rely on our lawyers' legal knowledge and experience to ensure you have the highest chance of a successful appeal. We will also fully represent you in any hearings/tribunals.
Request the Appeal Package