Irish Non-EEA Doctors Scheme
The Non-EEA Doctors Scheme is a type of employment permit for doctors outside the EU/EEA member states who want to come and practice medicine in Ireland. They'll need to obtain an employment permit from the Department of Enterprise, Trade, and Employment in line with the conditions provided in the new rules of 2014.
At Total Law, you can speak with our immigration lawyers for assistance with coming to Ireland as a doctor or locum doctor, and you'll have all the guidance you need. Just call us at +1 844 290 6312.
What is the Atypical Working Scheme for Non-EEA Doctors?
The Atypical Working Scheme for Non-EEA Doctors allows them to come and work in Ireland without having an employment permit. It's usually for short-term contract work, which is not eligible for an employment permit.
The scheme is reserved for Non-EEA nationals coming to Ireland for the following purposes;
To work as locum doctors
To work as midwives and nurses
For research purposes
To occupy positions where skilled people are in shortage
To complete a paid internship
To work in areas that add high value to the industry, academic institution, or organization
Alternatively, doctors can go through the DETE to obtain an employment permit for long-term work in Ireland since the atypical doctor's scheme is for 6 months only.
Formerly, this route is best for all doctors, but with the new rules of 2014, this scheme is only for locum doctors. Every other doctor will have to secure an employment permit before entering Ireland for any work purposes, especially with the intent of working for a public or private hospital.
"I'm very happy with the standard of training received on the OISC Level 1 course, i passed my exam. Thank you!"
"My application was approved and a huge weight has been lifted from our shoulders this year "
"We used this service for the spouse visa extension application to assure that all the information was valid and correct."
What are the Eligibility Requirements for the Non-EEA Doctors Scheme?
To be eligible for the Non-EEA Doctors Scheme, the applicant must have;
Been working as a locum doctor in a primary health industry
Registered with the General Medical Council of Ireland
Registered with a sole agency
No plans of undertaking another work with an employment permit alongside the locum work
Provided proof backing of his/her eligibility requirements to partake in the scheme
Provided proof of sufficient funds to last through the period of work (6 months) including necessary fees
Intentions to leave Ireland after the 6 months Irish visa window has elapsed
Agreed to the 14 days leave period during the scheme
Employer Eligibility Criteria
For any Irish health care agency to host any Non-EEA doctor, the agency must obtain a Workplace Relations Committee (WRC) license. The agency is also mandated to store all records of the activities of the foreign locum doctor during the period of the scheme where the foreign national has permission to stay in Ireland. The record might be requested by the HSE or National Health Service whenever a need for it arises.
What are the Supporting Documents Required for the Non-EEA Doctors Scheme?
The application process for the Non-European Economic Area atypical working scheme for doctors will demand the following supporting documentation;
A signed letter from your legal counsel which is a letter of authorization giving the counsel the right to represent you
A valid passport with an expiry date 6 months ahead of your scheduled date of leaving Ireland
An original document showing that you've registered with the Irish Medical Council
Proof of application processing fee payment for the scheme coming from the Department of Justice and Equality
A confirmation letter detailing your employment offer, roles, salary, and duration of the contract from the Irish health service agency
How to Apply
The application process is done online and must be done before arriving in Ireland (about 3 months prior).
The application process involves filling out an online form with all your necessary details as required. Information like your personal details, occupation (previous or current), and the role you'll be playing as a medical doctor in your prospective agency in Ireland. You'll also have to fill in the name of the agency and a few other details you must have gathered about it.
You'll then be required to pay the necessary fees for the scheme and submit your application.
Next is to provide all your documents as required by the eligibility criteria for documents.
If your application is successful, you'll receive a letter stating that you've been approved for the scheme and the approval is valid for 6 months. If you don't use your approval within 6 months, you'll have to apply for another.
Application Processing Times
Processing times may vary depending on the queue of applications coming from your state. The application process might also linger if your supporting documents aren't complete or are falsified.
On average, it could take any time from 20 working days to 8 weeks for it to be approved and you can know your immigration status. Could be less as well depending on your consulate.
Atypical Working Scheme New Regulations of 2014
New regulations were unveiled by the Irish immigration authorities in 2014, in March precisely, and more in July of the same year.
Under this set of new immigration rules, Atypical Working Scheme Locum migrant doctors are mandated to;
Apply under the atypical working scheme before entering the state
Register with the Garda National Immigration Bureau and pay the stipulated fee before taking up any role as a locum doctor in Ireland
At the expiration of the 6 months immigration permission, the applicant can either leave Ireland or proceed to seek employment as an employee of the agency but must have secured an employment permit from the DETE before the expiration of the immigration permission
Failure of the employer to retain medical staff in public or private hospitals where the international doctors, will have to leave the country and reapply under the same working scheme for the same role after 6 months
Arriving in Ireland under the Non-EEA Doctors Scheme
On arrival in Ireland, migrant doctors are required to register with the Garda National Immigration Bureau or with a local immigration officer with the following documents;
A valid passport with 6 months left on the expiring date
Original copy of registration certificate issued by the Irish Medical Council or any equivalent showing proof that a registration has been done and is pending
Atypical Working Scheme letter of approval for locum doctors and permits for regular doctors
Proof of medical education
It should be noted that a visa will be required to travel to Ireland from your home country as a Non-EEA national which is different from the Atypical Working Scheme approval.
This visa grants you entry into Ireland, while the scheme allows you to work and live in the country freely.
Residency
Following the approval of the scheme or work permit, the applicant will have to apply for an Irish visa for entry into Ireland if required. This can be done through the online visa application form of the Ireland immigration service.  Further information on the various consulates where visa applications can be done can be found on the website of the Department of Foreign Affairs.
Employment Permit for Non-EEA Doctors
Safe for locum doctors who can go through the atypical working scheme to work in Ireland, every other medical staff or healthcare professional has to obtain a general employment permit before coming to the state to work.
The work permit for Non-European Economic Area doctors is issued by the Department of Enterprise Trade and Employment (DETE) and is categorized under the critical skills occupation list for General Employment Permit.
The application is done online via the Employment Permit Online System (EPOS).
You just need to fill in your details in the appropriate sections, pay the required processing fee, and submit your supporting documents before submitting finally for processing.
During the application process, you'll have to pay the employment permit processing fee which is €500 for 6 months and €1000 for 12 months before you can submit it for processing.
Also, note that the application should be made 12 weeks before your scheduled date to resume work in Ireland as a locum doctor or medical practitioner.
How can Total Law help?
Total Law can help you with any challenges regarding your atypical working scheme as a Non-EEA doctor. Our immigration lawyers are the best when it comes to immigration matters and can shed more light on the subject for you to understand.
To reach us and get the assistance of our reputable immigration lawyers, you can call us at +1 844 290 6312 or make use of our online contact form.
Advice Package
Comprehensive immigration advice tailored to your circumstances and goals.
Application Package
Designed to make your visa application as smooth and stress-free as possible.

Fast Track Package
Premium application service that ensures your visa application is submitted to meet your deadline.
Appeal Package
Ensure you have the greatest chance of a successful appeal. We will represent you in any case.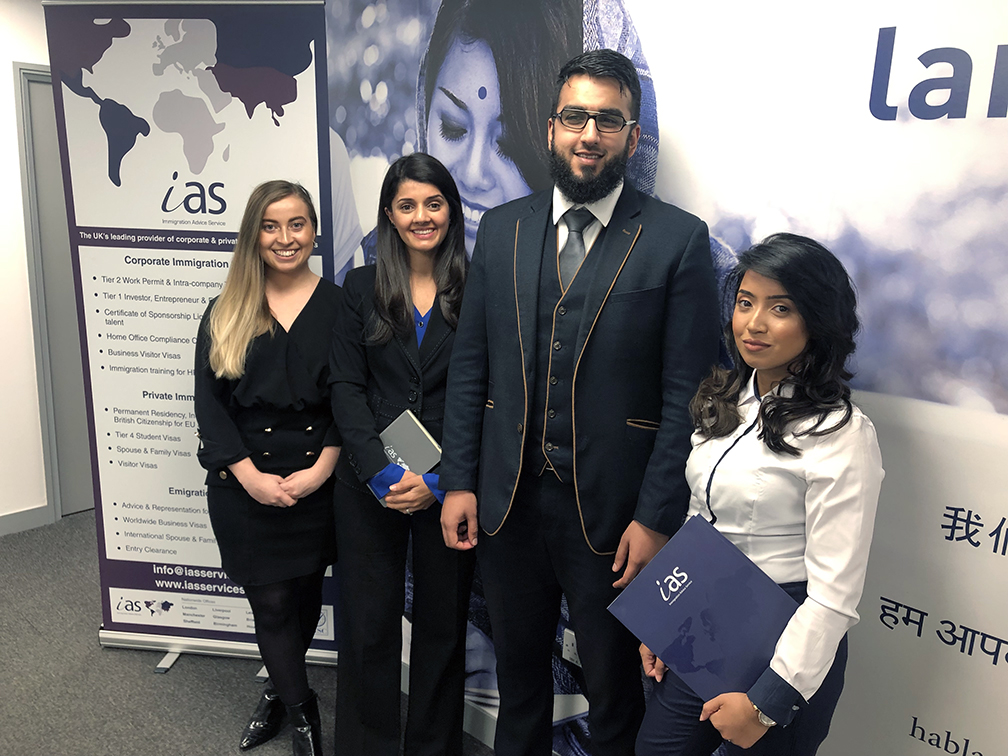 The Advice Package
During this untimed Advice Session with our professional immigration lawyers in London, you will receive our comprehensive advice, completely tailored to your needs and your situation.
Request the Advice Package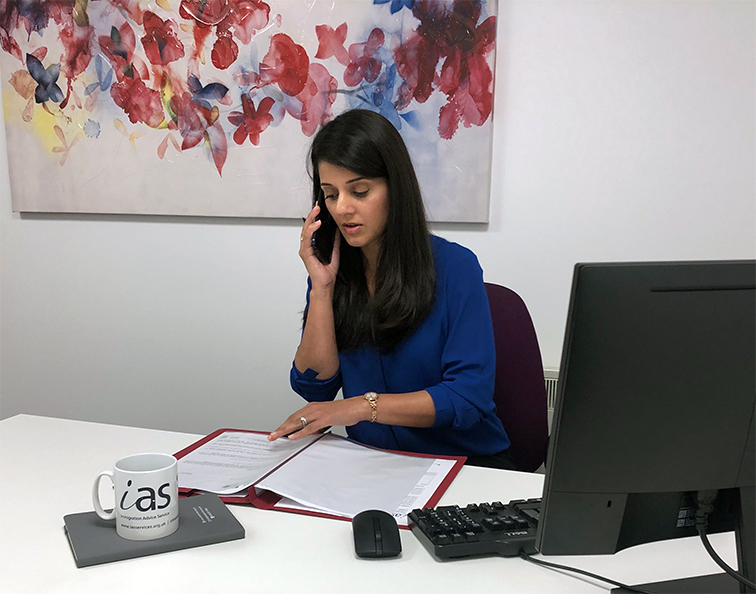 The Application Package
With our Application Package, your dedicated immigration lawyer will advise you on your application process and eligibility. Your caseworker will then complete and submit your forms to the Home Office on your behalf.
Request the Application Package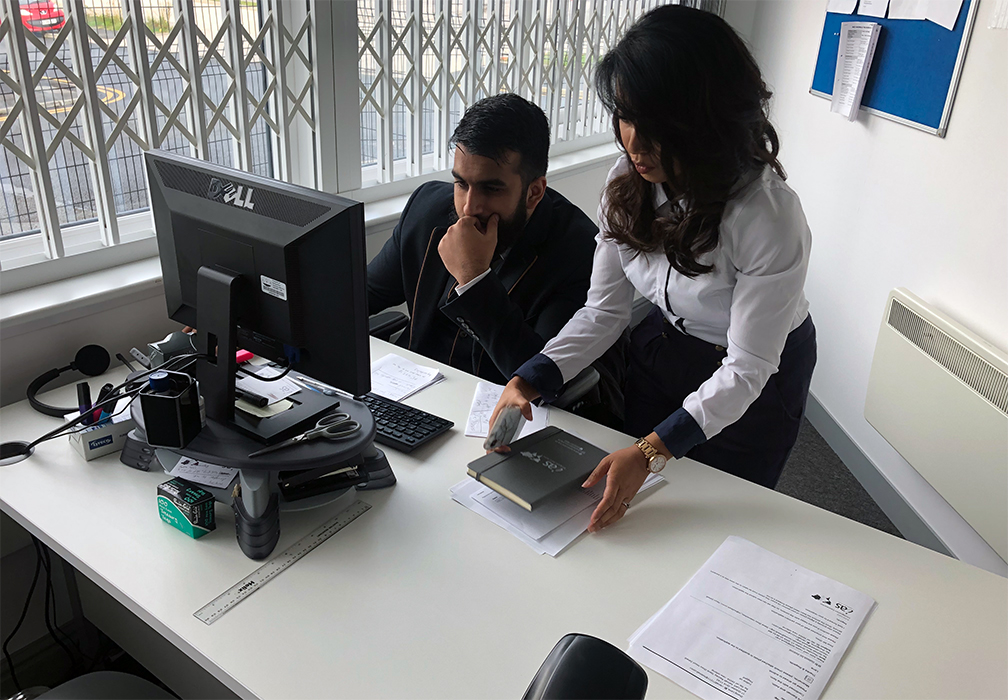 The Fast Track Package
Our Fast-Track Application Package is a premium service for those who need to submit their application in time with their deadlines. Your case will become a top priority for our lawyers and you will benefit from our highest-quality services.
Request the Fast Track Package
The Appeal Package
By choosing our Appeal Package, you can rely on our lawyers' legal knowledge and experience to ensure you have the highest chance of a successful appeal. We will also fully represent you in any hearings/tribunals.
Request the Appeal Package
Related pages for your continued reading.
Frequently Asked Questions
Yes, you can always renew your employment permit and get new permission. As a permit holder, you have to apply for renewal four months before the expiration of your current permit. However, you'll still have to be working in your current position.
The application fee for the scheme is €250 which is done by electronic funds transfer and it has to be paid before submitting your application since it'll be used to cover processing costs.