Ireland Working Holiday Visa: Apply from the US
If you are a young US citizen or resident that wants to enter Ireland, the Ireland Working Holiday Visa may be for you.
If you have any questions regarding your eligibility to get a working visa or need assistance with obtaining one, please contact our expert immigration lawyers. Give us a call at +1 844 290 6312, or contact us online, seven days a week via our live chat.
What is the Irish Working Holiday Visa Programme?
The Irish Working Holiday (WHA) Visa program is for young people aged 18 – 35 from certain countries to enter Ireland for up to one year to experience the culture, travel, and visit the country. It is a sought-after scheme to be enrolled in, and therefore, places for citizens are limited.
To be eligible, you must be national from one of the following 10 countries:
Argentina
Australia
Canada
Chile
Hong Kong
Japan
New Zealand
South Korea
Taiwan
USA
The primary purpose of Ireland should be to have a holiday with working or studying being supplemental to the holiday.
With this visa, one can exit and enter Ireland as many times as one wants. This permits you to travel around Europe or other countries or even travel home to the USA for as long as you wish. However, it is imperative to keep in mind the one-year duration does not stop/start when you exit and enter Ireland.
"I'm very happy with the standard of training received on the OISC Level 1 course, i passed my exam. Thank you!"
"My application was approved and a huge weight has been lifted from our shoulders this year "
"We used this service for the spouse visa extension application to assure that all the information was valid and correct."
What are the requirements to be approved for the working holiday visa?
To get a working holiday authorization, there are a number of entry requirements to satisfy by the immigration officer.
For the Irish Working Holiday visa, you must meet the following requirements:
You must be a citizen of any of the 10 eligible countries
You must have a valid passport that's valid for 30 days from the date of your proposed entry into Ireland
It must be your first time participating in the visa scheme program
You must hold a clean police record and court record from your country and any other countries you've lived in
You must provide proof of payment of the visa application fee
You are not permitted to bring any dependent family members with you. If you wish for dependent family members to come, they must have their own visa
You must have medical insurance or private medical insurance
You must have sufficient funds and be eligible to sponsor yourself throughout your time in Ireland. To prove you have sufficient funds, you must have a minimum of €1,500 and a return air ticket to leave Ireland or €3,000 without a return air ticket to leave Ireland.
As a US citizen, you must also be enrolled in full-time post-secondary education or graduated in the last 12 months.
What are the conditions of the Ireland Working holiday visa?
The conditions of the visa are as follows:
You cannot stay longer than the duration (1 year) of the Irish Working Holiday Visa
You cannot apply for a Working Holiday Visa more than once
You must have valid medical insurance for the duration of your stay
You must have the necessary financial means to support yourself for the initial period of your stay (while you look for work)
You may not pursue study courses that last more than 6 months
What is the processing time for getting the visa?
The Ireland Working Holiday Visa processing time is between 6-8 weeks. If your application is accepted, you will receive it via mail to your address.
After this, you will have 12 months to use your Working Holiday Authorization. The WHA will be activated once you land in Ireland. If you do not activate the WHA within 12 months, it will no longer be valid.
What is the application process for the Ireland Working Holiday Visa?
To obtain your working holiday authorization, you must apply to the Garda national immigration bureau for a Working Holiday visa in the US before you travel to Ireland.
If you meet all requirements, highlighted above, and the quota for the US is not already filled up, you'll receive a working holiday authorization.
People who qualify for the working holiday authorization program must bring the working holiday authorization with them to enter Ireland and re-enter Ireland. This paperwork is imperative as the immigration officer needs to see it when you enter immigration in Ireland.
At the border, the immigration officer will examine your documents and decide if you are eligible to enter Ireland or not.
Should the immigration officer be content with your documents, a landing stamp will be placed in your passport. The landing stamp indicates permission to enter and to stay up until a certain date in Ireland, which is usually 90 days. It is imperative that you then register at the Garda National Immigration Bureau in Ireland at an immigration registration office as soon as possible.
What happens at the Garda National Immigration Bureau registration?
At your appointment, you are required to bring your passport and original Working Holiday Authorization. If you do not bring both of these documents, your registration will not be able to be processed.
The cost of registration is €300 per person (or 316.33 USD).
At the registration office, an immigration officer will decide whether you qualify to have your immigration permission extended beyond 90 days. Should your registration documents be submitted successfully, the immigration officer will give you a new permission stamp in your passport and issue you with an Irish Residence Permit (IRP).
The Irish Residence Permit explains the type of permission you have. It is important to have your IRP with you.
Depending on where your registration took place, the immigration officer will either stamp your passport and register you before your appointment ends or your IRP will be sent to you in the mail within ten working days.
Can one extend the Working Holiday Visa?
No, it is not possible to extend an Irish Working Holiday Visa beyond the date it is issued. Once it expires, you have to leave Ireland, or you will be staying illegally.
In addition, you cannot apply for another Working Holiday Visa twice.
How Total Law Can Help?
Total Law is a successful immigration service that will help you through every step and stage of applying for a working holiday visa as a US citizen. This working holiday can be an excellent, exciting journey and to avoid disappointment, it is best to work with us and let us take away the stress of making your application.
The team at Total Law is extremely competent and a highly experienced group of immigration lawyers that are pros at helping people with the application, so they can go on to enjoy their time in Ireland.
Our team is available to support applicants every day of the week, either via phone at +1 844 290 6312 or via our online chat. Reach out today to find out how Total Law can support you.
Advice Package
Comprehensive immigration advice tailored to your circumstances and goals.
Application Package
Designed to make your visa application as smooth and stress-free as possible.

Fast Track Package
Premium application service that ensures your visa application is submitted to meet your deadline.
Appeal Package
Ensure you have the greatest chance of a successful appeal. We will represent you in any case.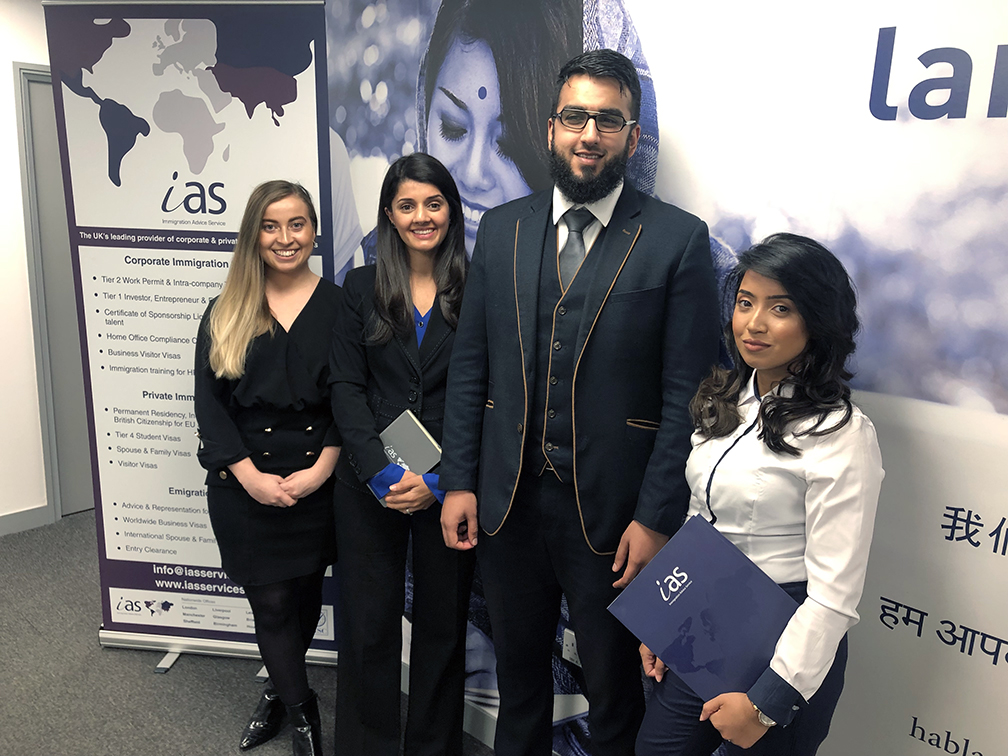 The Advice Package
During this untimed Advice Session with our professional immigration lawyers in London, you will receive our comprehensive advice, completely tailored to your needs and your situation.
Request the Advice Package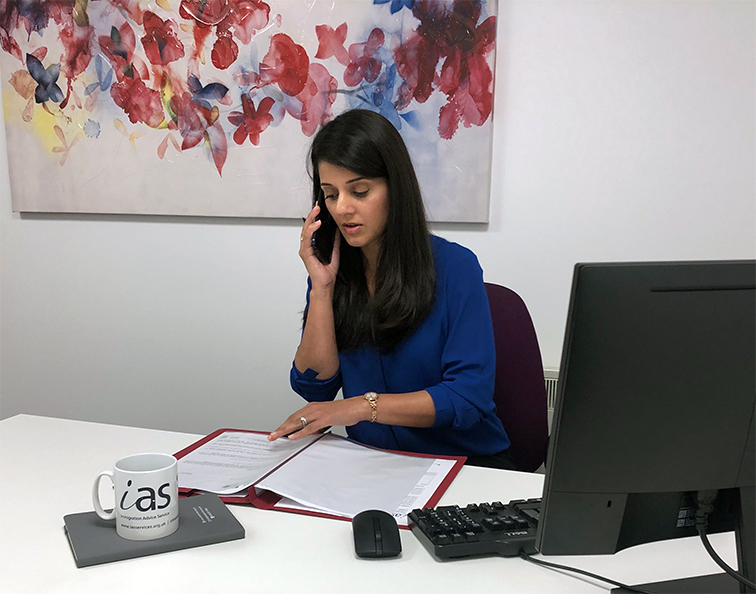 The Application Package
With our Application Package, your dedicated immigration lawyer will advise you on your application process and eligibility. Your caseworker will then complete and submit your forms to the Home Office on your behalf.
Request the Application Package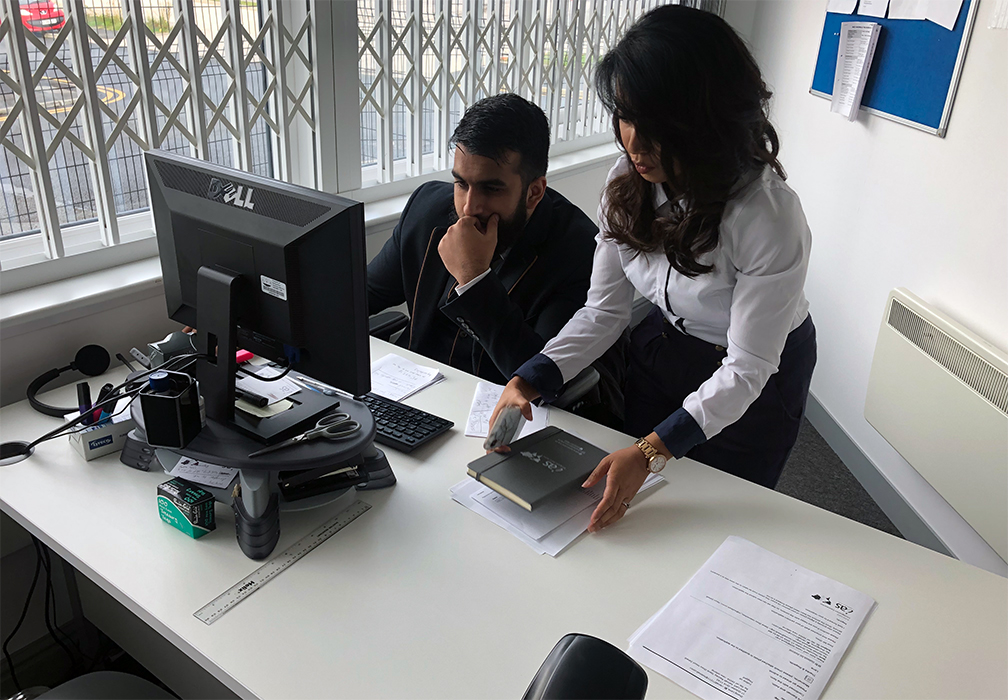 The Fast Track Package
Our Fast-Track Application Package is a premium service for those who need to submit their application in time with their deadlines. Your case will become a top priority for our lawyers and you will benefit from our highest-quality services.
Request the Fast Track Package
The Appeal Package
By choosing our Appeal Package, you can rely on our lawyers' legal knowledge and experience to ensure you have the highest chance of a successful appeal. We will also fully represent you in any hearings/tribunals.
Request the Appeal Package
Related pages for your continued reading.
Frequently Asked Questions
No, it is not possible for applicants from the US to extend their Irish working holiday visa. Should you wish to stay longer, you must leave Ireland and re-enter the country on a new, different immigration application as you cannot apply twice for the working holiday visa.
The application fee is for processing purposes and therefore is considered non-refundable.
No, the Working Holiday Visa is not eligible to count towards citizenship in Ireland.
Typically it takes between 6-8 for the application to be processed.
The cost is between $352 to $360 USD.
The Working Holiday Visa (WHV) program allows applicants to visit Ireland for up to 12 months and take on employment so long it's not permanent.