Ireland Employment Visa Application from the USA
The Ireland Employment Visa is issued to U.S citizens and other foreigners who seek employment opportunities within the country.
Total Law can assist you with your work permit process and employment visa application to ensure both are approved to grant you easy access to Ireland for work.
Call us now at +1 844 290 6312 and we'll be available to attend to your immigration needs.
What is an Ireland Employment Visa for U.S Citizens?
The Ireland Employment Visa for U.S. citizens is a special visa issued to residents or citizens of the United States and other foreign nationals who want to work in the country.
The work visa is issued after you must have obtained any of the Irish employment permits from Ireland's Department of Enterprise, Trade, and Employment (DETE). This department can issue work permits like the Critical Skills Employment Permit or General Employment Permit.
However, citizens of the EU member states and citizens from Norway, Liechtenstein, Iceland, the UK, and Switzerland, classed under the umbrella of EEA, do not require any visa or work permit to live and work in Ireland.
The Irish work visa is issued after the online application, fee payment, document submissions, and proper vetting has been concluded by the Irish immigration authorities.
"I'm very happy with the standard of training received on the OISC Level 1 course, i passed my exam. Thank you!"
"My application was approved and a huge weight has been lifted from our shoulders this year "
"We used this service for the spouse visa extension application to assure that all the information was valid and correct."
What is the Eligibility Requirement for Employment Visa in Ireland?
First, citizens of countries that are member states of the European Economic Area (EEA) which includes Liechtenstein, Switzerland, Iceland, and Norway do not require this visa to work in Ireland. All they need do is arrive in Ireland and proceed to the immigration authorities for proper documentation.
For those outside this exception, here are the Eligibility Requirements:
You must be 18 years of age
You must have applied for a job in Ireland
You and your employer must have applied for a work permit
Your employer must have scaled through the Labour Market Needs Test which is used to verify that the employer couldn't find anyone suitable for the role within the EEA
Your minimum annual salary should be up to €30,000 for General Employment Permit
For Critical Skills Employment Permit, it also has to be a €30,000 minimum annual salary or €80,000 based on the kind of occupation
The company you're applying for must obey the 50:50 where 50% of its employees are from the EEA member states
You must have applied and obtained your work permit
What are the Ireland Work Visa Requirements?
Once you've applied and obtained your Ireland work permit, the following documents are required for obtaining the Ireland Employment Visa:
Your employment permit application form
Payment details of work visa fees
Proof that you're legally allowed to live in your country of residence
A valid passport
Proof that you'll return after the work contract is over
A letter explaining that your purpose for traveling to Ireland is for work purposes
Proof that you have accommodation in Ireland provided by your employer or from any other source
Your photos (passports) as required by Ireland's photo standards
Documents detailing your previous work experience
Proof of educational qualifications (certificates)
Proof of medical insurance or travel insurance
Proof of sufficient funds (bank statements)
A self-addressed, pre-paid envelope bearing your;
Your job or working contract from your employer
Your employment permit from DETE
A letter from your prospective employer in Ireland indicating that you've been employed, the salary you'll receive, and the details of your employment (employment contract)
While providing these documents, you must ensure they are all original. These original documents will be returned to you after being verified so ensure you provide an address to receive them.
Lastly, ensure these documents are in the English language otherwise provide a translation for them alongside the original documents.
How to Find Work in Ireland?
Before applying for the employment permit and employment visa, you must have gotten a job offer from an employer in Ireland.
There are different types of employment permits in Ireland. It all depends on your chosen career path so you'll have to find a job that can allow you to obtain a work permit.
To find jobs after going through the different Irish work permits, you can go to online job sites in Ireland or on social media to search for jobs, or look up Ireland companies on their websites.
How to Apply for the Ireland Employment Visa?
You can apply for the Ireland Employment Visa using the AVATS system online. Ensure you fill all sections correctly and adhere to all the instructions on the application summary form. This form will guide you on how and where to submit all your supporting documents.
After the application, print, sign, and date the summary application form before submitting all the documents required by the Irish immigration authorities.
Sometimes, biometric information may be required of you; ensure you provide it.
When to Apply and How Long Will It Take?
Ensure you apply 6 months before your intended date of traveling since the employment visa can take between 8 and 13 weeks to be ready. Your employment permit can also take the same amount of time.
Hence, you should never purchase your travel ticket until your employment permit and visa are ready. Visa application processing might take longer than necessary if there are a few challenges with your supporting documentation.
Documents could be missing or incomplete and this might cause delays in the visa application processing. The duration might also be longer depending on your country and the volume of applications received from it.
Ireland Employment Visa Fee
Before your application is completed and submitted, you'll have to pay the required fees which are going to cover the administrative cost of processing your visa.
For a single entry visa, the price is €60 and €100 for a multiple entry visa.
Additional charges may be involved depending on your consulate and the submission of your documents by the consulate.
The payment will be done online using your debit or credit card.
Some countries are exempted from paying the visa fees.
What Happens When I Arrive in Ireland?
When you enter Ireland with your Irish employment permit and work visa, you'll have to proceed to the border control where an immigration officer for verification.
The immigration officer will go through all your documents to ensure they're complete before permitting you to proceed further into the country.
Your valid passport will be stamped which will then indicate the number of days you're permitted to stay in the country.
While in Ireland, you'll also have to register with your local registration office in any area you're taking up residency in Ireland. After the registration, you'll be issued an Irish Residence Permit.
Working in Ireland
Should you decide to change jobs, you will have to obtain another work permit. However, your present work permit needs to expire first and most of them are within 12 to 24 months.
If you lose your job, you may be entitled to welfare support from the Irish government and even child benefits if you have children.
You Need Total Law
Total Law can help you scale through the visa application process for an Ireland Employment Visa, assist you with getting a work permit, and help with other necessary immigration services. Our competent immigration lawyers are the best when it comes to immigration matters and can help you get past any complex challenge.
To reach us and get the assistance of our reputable immigration lawyers, you can call us at +1 844 290 6312 or make use of our online contact form.
Advice Package
Comprehensive immigration advice tailored to your circumstances and goals.
Application Package
Designed to make your visa application as smooth and stress-free as possible.

Fast Track Package
Premium application service that ensures your visa application is submitted to meet your deadline.
Appeal Package
Ensure you have the greatest chance of a successful appeal. We will represent you in any case.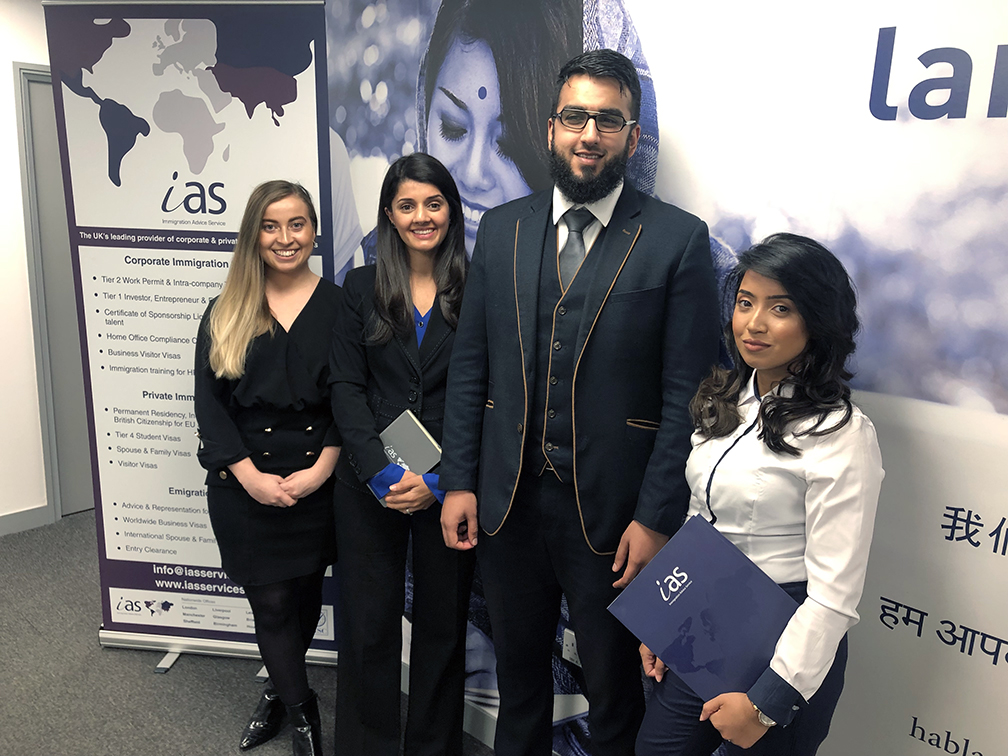 The Advice Package
During this untimed Advice Session with our professional immigration lawyers in London, you will receive our comprehensive advice, completely tailored to your needs and your situation.
Request the Advice Package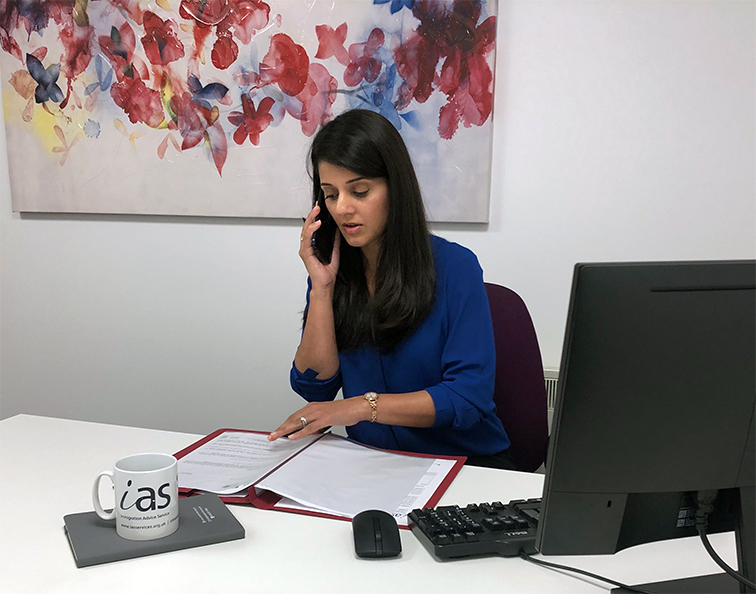 The Application Package
With our Application Package, your dedicated immigration lawyer will advise you on your application process and eligibility. Your caseworker will then complete and submit your forms to the Home Office on your behalf.
Request the Application Package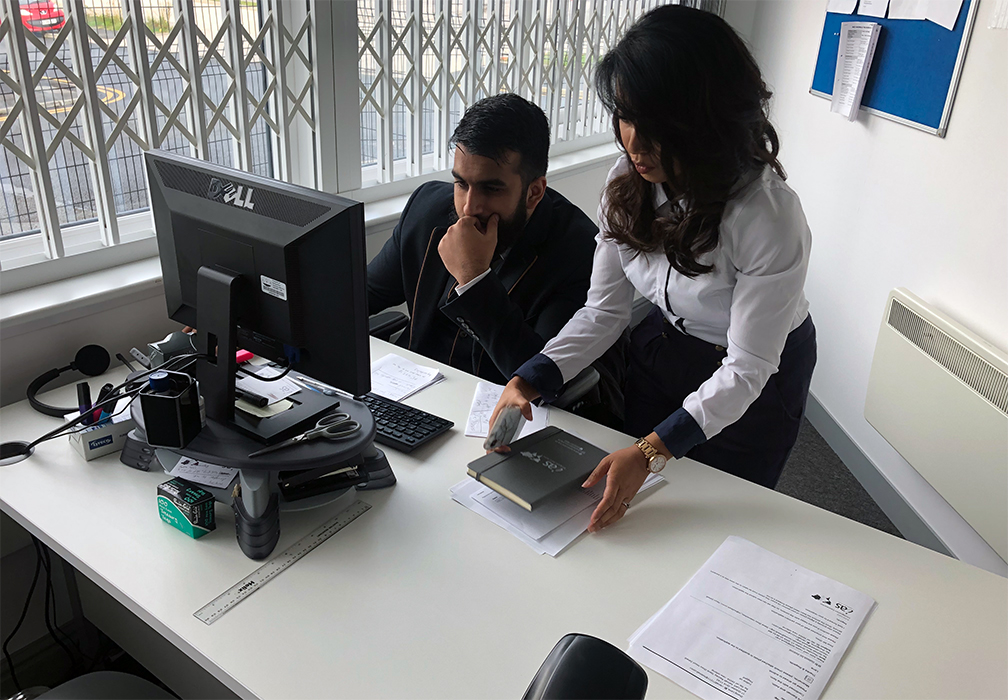 The Fast Track Package
Our Fast-Track Application Package is a premium service for those who need to submit their application in time with their deadlines. Your case will become a top priority for our lawyers and you will benefit from our highest-quality services.
Request the Fast Track Package
The Appeal Package
By choosing our Appeal Package, you can rely on our lawyers' legal knowledge and experience to ensure you have the highest chance of a successful appeal. We will also fully represent you in any hearings/tribunals.
Request the Appeal Package
Related pages for your continued reading.
Frequently Asked Questions
Yes, you can. Your employment permit is usually for 24 months after which you can renew it to extend up to five years at the immigration office.
After five years, you can apply for permanent residency in Ireland.
If your visa application is denied and rejected, you'll be notified and the reason why it was rejected will be stated. You can appeal the decision after 28 days through a visa review form.